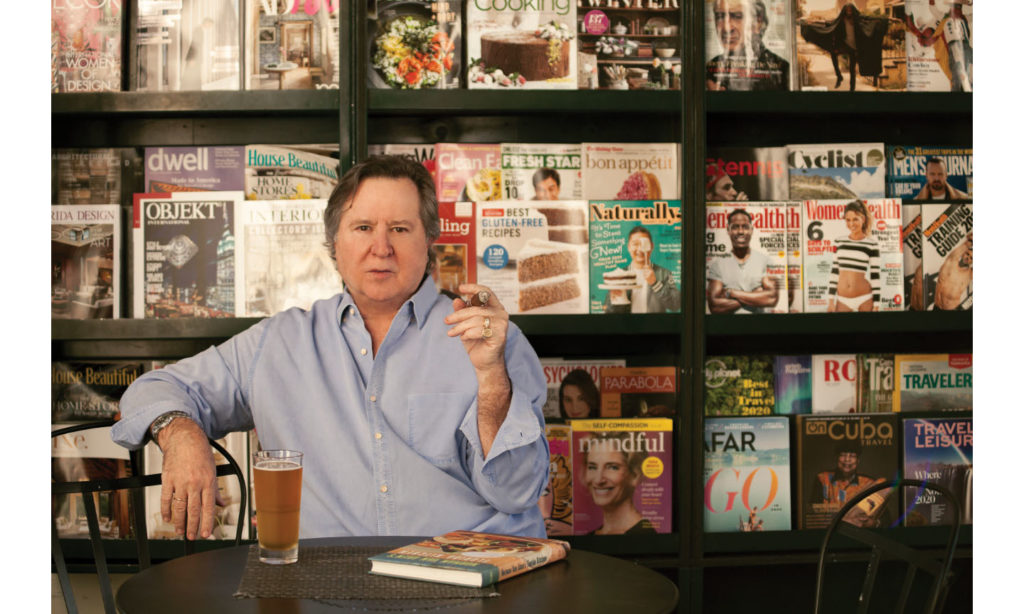 Norman Van Aken is widely known as the father of New World Cuisine. The Midwestern chef found his voice in a Key West kitchen and went on to bring the flavors and sensibilities of the Caribbean to diners and cooks all over America. Now he's focused on cementing his legacy and making sure the knowledge he's gained is available to the next generation.
Between the cable networks and the blogs, the Instagram accounts and the YouTube channels, the cookbooks and the magazines, food is everywhere, and there doesn't seem to be any shortage of opportunity to become a food celebrity. All it takes is a bit of personality, a cell phone camera, access to melty cheese and a willingness to say that anything that looks melty or gooey or meaty or bready is "amazing." Hell, look at that Food God guy on Instagram. Somehow he's made a career of posing with foods and acting (poorly) like he's thrilled just to be looking at them.
With that oversaturation of food media that's in our faces no matter where we turn, it can be easy to lose sight of the fact that being a chef is about real craft, real skill, and real creativity. The good ones can run a kitchen. The great ones can tell stories with their food. And then there's an elite class of chefs who shift the culture by making special contributions to the language of food itself. When it comes to telling the story of South Florida through cuisine, no chef has made a deeper contribution to the area's food vocabulary than Norman Van Aken.
"My journey, when it comes to food, was unexpected," said Norman. The 68-year-old and I were sitting in the patio behind Ariete, a Coconut Grove restaurant owned by one of his young protege chefs. "I'm of a generation where being a chef was not something that everyone spoke about. It wasn't on television except for things like The Galloping Gourmet and Julia Child, which were not in my orbit."
Norman didn't have the romantic view of life in professional kitchens that so many young people do today. In fact, his mother had worked in restaurants and then returned to the industry when she and Norman's father split. The restaurant business was, to him, just that. A business. Where Mom went to work.
"I was a reader as a child," said Norman, who grew up in Illinois. "It was my escape and I loved nothing more than to climb up a tree in my neighborhood, bring a book with me and just hang up there above the rolling grass and lawns and daydream and read a book. Or wherever else that might have been — reading a book on the bus, in my bedroom, on the floor of the living room. I was a reader."
Norman worked all kinds of jobs before he ever earned a paycheck in a restaurant. He was a carnie, he was a roofer, he sold flowers on the street in Honolulu, and he did a lot of factory work. For instance, there was the job at the Ball Brothers plant, where he was in charge of taking all the Ball jars that had fallen (and shattered) on the factory floor and moving them to a conveyor belt that would take the shards of glass to be melted again.
"So essentially I was breathing glass dust for eight hours," he said. "It was not exactly what my plans had been as far as a vocation."
When he was fired from his roofing job for, in his words, "enjoying a rain storm that ended our work on top of a high school," he picked up his local paper's classifieds and found a want ad for a short order cook job. "I tied my long hair behind my neck and underneath my sweater and applied for a job at a restaurant that was in the next town over."
That next town over — Libertyville, Illinois, about 15 miles south of the Wisconsin-Illinois border — was also Norman's birthplace, since it was home to the nearest hospital. And the restaurant was one that Norman and his family ate at frequently. Until then, the restaurant hadn't been any more significant than that. But it soon became the place where Norman found that vocation he'd been missing.
"I suddenly was like, 'Wow. I don't hate work. I like work. I like the smell of the food. I like the jargon,'" he said.
Norman had always dreamt of writing. Plays, maybe music or novels. And the more you speak to him, the more sense that makes. Norman carries himself a bit like an artist. When he speaks, his eyes wonder, as he lets each thought breathe — not for the sake of the delivery, but for his own benefit as he carefully considers the story he's telling and how best to tell it. His cadence, his posture, even the way he gestures with his hands while he talks, are deliberate and careful without feeling strained or rehearsed.
"I think I was just too afraid of the rejection. I'd read about writers who had died ignominiously and so I kind of kept it a dream and didn't pursue that as directly as I should have, maybe," he said. "I worked as a cook for years before I said to [my wife] Janet, 'I think I'm really doing this. You know, it's not just a short-term thing. I'm becoming a chef.'"
Norman learned by doing, and part of what kept him from finding (or committing to) his calling was the fact that his on-the-job education happened — at first — in places that didn't look to him like pictures of the future he wanted for himself. In his twenties, for example, he worked at a restaurant where the men he worked for lived in a bunkhouse in the back.
Regardless of when he found that calling, one event stands out as the crucial turning point that led Norman down the road (literally) to his current position in food culture. It was a spur of the moment drive from Illinois to Florida.
There were two brothers Norman used to hang out with in Illinois. While at a party with friends, he realized that one of the brothers was missing and asked where he was. It turned out that the missing brother had gone to Key West "to do another kind of work," as Norman put it, with a knowing look on his face that said, "…if you get my drift…" but with a subtlety that said, "those days are behind me."
"I said, 'Does anybody want to go to Key West?' And they said, 'Yeah, we'll go.' I said, 'Let's go tonight.' And so we got some stimulating beverages, jumped in their van and 36 hours later pulled into the island of Key West. And I'll tell you, Nick, it was love. That first day I was in love with that island. I felt like I'd gone to a utopian place. A place of extraordinary beauty. It just really hit me like a love affair," Norman said.
My journey, when it comes to food, was unexpected.

Norman Van Aken
That was back around 1970, before Margaritaville. Key West was an even purer version of the bohemian lifestyle that it's come to represent to tourists. Norman visited once more in '72 and then moved down there in '73. Newcomers like Norman were treated, as he tells it, with equal parts suspicion and welcoming. It didn't take long for Norman to get acclimated, though. He wasn't, after all, a yuppie trying to assimilate to island life. He identified with the long-haired, anti-Vietnam counterculture, and Key West was a place that welcomed you to let your freak flag fly, whatever color it might be.
Norman's first restaurant job in Key West was at a 24-hour barbecue joint called The Midget Bar and Grill. It was an open-air establishment with a corrugated tin roof and a banyan tree in the middle.
"It wouldn't make sense in a lot of other parts of the world," Norman said, remembering that first gig on the island.
In this new chapter in the Keys, Norman's practical education in cuisine came courtesy of a guy named Bicycle Sammy. Originally from South Carolina, Bicycle Sammy had been a cook in the Navy. His nickname was a reference to the bicycle he used to get around Key West, which he'd decked out with a big basket, a horn and American flags. Bicycle Sammy gets a shout-out in one of Norman's books, No Experience Necessary, with a recipe for "Bicycle Sammy's Potato Salad."
Norman had arrived in Key West within a year or two of Jimmy Buffett's first busking trip on the island. Buffett played at The Midget from time to time, as he did at another Key West restaurant that played an important role in Norman's journey. The kitchen at the Pier House Motel (now the Pier House Resort & Spa) gave Norman his first real exposure to graduates of schools like the Culinary Institute of America (CIA).
"I went to apply for the job and I'd happened to arrive just at that point in time when they were having a pre-service meeting. The chef was a woman named Annie and she turned out to be incredibly knowledgeable, incredibly helpful. She was tasting the pastry chef's dessert, a cake. And I remember nobody acknowledged me. I was a fly on the wall just, you know, holding my application rolled up in my nervous hands. She took a French knife, cut that cake open, slapped a piece on a plate, took a bite of it, and then threw the whole cake in the garbage can. And I was like, 'What just happened?' And she said to the pastry chef, pulling the cake out of her mouth 'It's dry. It's dry as hell. Why would you serve me something like that?' There was passion and anger and a sense of commitment that startled me," said Norman. "I'd seen people mess with each other in restaurants before, but not over the food so much as maybe over the tickets or how they screwed up an order. But as far as the quality of the food, in that very intense sense, it was an eye opener."
And then Norman recalls the moment that he says he can remember like it was yesterday. A sous chef mentioned the idea of making a veal velouté for the next day's lunch special. Norman didn't recognize the term, so he asked about it. How did this guy even know what that was? The sous chef told him he'd gone to the CIA. Norman remarked that he couldn't afford to go there.
"He goes, 'Well, why don't you read?' And I was like, 'Why don't you go fuck yourself?' Under my breath because he was the sous chef and I was a line cook."
Norman's skepticism of the idea, it turned out, was off base. That sous chef recommended Norman read James Beard, and Norman was buying James Beard's Theory and Practice of Good Cooking at a bookstore later that same day.
"It was rather shocking to me to hear these people who were my age and younger speak about food in such a committed, informed way. I prided myself on my ability to learn. Yet they were using terms that were over my head. I think that kind of goaded me into getting an education," Norman said.
"Most books are organized more by appetizers, salads, entrees, desserts," Norman said. "This particular book was organized by the methodology of cooking. So it broke it down in a quite structurally clear way, grilling, poaching, steaming, broiling — and then I began to understand the mechanics of cooking in ways that I hadn't before, but I'd been cooking six, seven years. I had this backlog of practical experience, but now the semblance of order was coming into play."
Norman's first executive chef position is one he doesn't really count. An executive chef had ended up in prison somehow and Norman took advantage of the opening and managed to become the replacement. For him, the first executive chef job was one he took in Illinois not long after the birth of his son Justin. Norman's wife Janet got homesick and the family headed back to the Midwest. Norman was hired by Gordon Sinclair to be the executive chef at a restaurant called Sinclair's, which surprised Norman. He had assumed he might be the second in command in that kitchen, but it turned out to be the leadership role he needed to really find his voice.
Finding his voice
"I had been in Key West for a number of years. The first review of [Sinclair's] said something like 'If Hemingway were a chef, he might be cooking like this.' I began to realize that I was being thought of and characterized by my Key West experience. Because it was what I knew, it's what I did. Like music in many ways, you know? If you grow up in the hollers of West Virginia, it's certainly going to be the music you're going to play, no matter if you move to Chicago. This is where the lights switched on. This time I was at the helm and not one of the line people."
Though he might not have realized it at the time, that thing he suddenly saw — that his voice as a chef had been so shaped by his time in the Keys — was also the thing that would define his career and his place in the history of American food. It was about that time that the American regional cuisine movement was picking up steam. Alice Waters opened Chez Panisse in Berkeley in 1971. Wolfgang Puck opened Spago in 1982. Both chefs and their respective restaurants were at the forefront of defining California cuisine. About that same time, chefs like Dean Fearing, Stephan Pyles and Robert Del Grande were helping to shape the food identity of the American Southwest. And so Norman found his inner Hemingway at just the right time to make his name with another regional cuisine.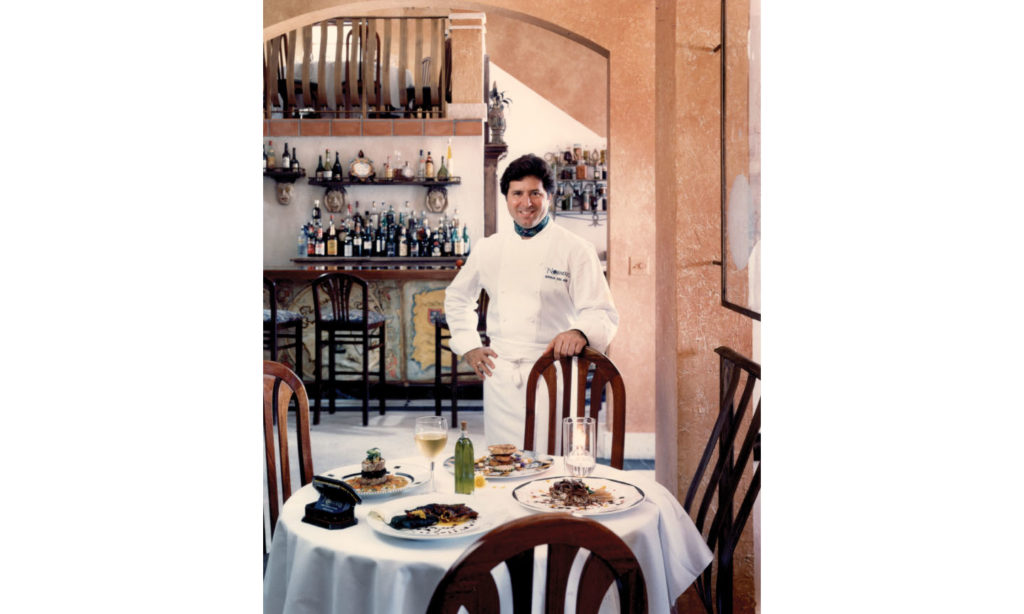 "What they were doing," said Norman, referring to those other chefs in the regional cuisine movement, "was distilling the American experience through the lens of where they lived. I liked that idea because I had been through the Eurocentric school of learning to cook and the brigade system that has come down since the time of [Auguste] Escoffier. And it was of great value to me, but being American and having an American spirit it really illuminated that sense of, 'Yes, let's talk about American food.'"
That Floridian character manifested itself in some of the dishes that helped define Norman's career, like his Bahamian conch chowder and his black bean soup. There were plenty of other things on that menu in Illinois. Norman was still "becoming something." Still, his style and skill got enough attention to earn him good press. And then, several cold winters after their move to Illinois, he said, Janet let him know she was over the homesickness and they moved back to Florida. Norman took a job at a hotel restaurant in Jupiter and then, in 1985, the family made its way back to Key West, where Norman would work at Louie's Backyard, which is still in business today.
"That was where my identity as a chef that as other people understand me, that's where it was born, was working at Louie's and becoming much more clear as far as wishing to represent Florida in my cuisine," Norman said. "The thing about Key West was that it was so small that you could pay attention to the true bloodstream of immigration that was going on. In Miami, you were either specifically part of, let's say, a Cuban family doing a Cuban restaurant, or maybe you were in a hotel doing continental cuisine, but people had not yet begun to fuse cuisine here. When I wanted to understand the flavors of a Haitian dish, I could go to a Haitian restaurant or a Bahamian dish, Bahamian restaurant, Cuban dish, a Cuban restaurant. It gave me a clearer view into what could happen."
It was also during his time at Louie's Backyard that Norman got the deal to publish his first cookbook, Feast of Sunlight. One of the dishes that he was becoming known for was his Pork Havana with black bean and sweet corn salsa and plantain crema and Sherry wine reduction sauce. "I marinated the pork like you would — but they were pork tenderloins — overnight and then spice dusted them in an escabeche spice rub. And so it was like five sauces that were on this dish." There was also his Key West Yellowtail with citrus butter sauce and mashed potatoes, Key West shrimp and house-made chorizo sausage, a variety of Key lime desserts, and a hot fried chicken salad with honey mustard dressing.
The book brought a wave of new attention. Suddenly, Norman was on Good Morning America and Good Morning Boston and Good… well, all the Good Mornings. He was being written up in national publications and the front pages of newspapers. And he was being invited to food symposiums all over the country. That brought its own set of challenges, but ultimately gave Norman a widespread public credibility that made it easier to sell investors on opening a new restaurant of his own. Which he did when he parted ways with a Miami Beach hotel in a fist fight with the hotel's "cocked out" owner. The "referee," for some reason, was drunk Mickey Rourke, Norman said. Yes, that Mickey Rourke.
It started with Norman defending his friend and general manager, who the hotel owner was going to fire. It ended with Norman punching the hotel's owner on the beach, after which point the hotel owner pretended to surrender long enough to throw sand in Norman's face when his guard was down.
"Somehow [Mickey Rourke] didn't see that as an illegal move," Norman said.
Soon after, he was recognized by a fan at a Miami Beach restaurant. That fan handed him a business card and said he'd want to invest if Norman ever set off on his own. And it turned out to be the real deal. That chance meeting would turn into the eponymous restaurant Norman's.
"I'd say Louie's was like my high school, but Norman's was like the doctoral program compared to all that. It was an immense part of our lives," Norman said. "Our lives were intersected with it. Our personal lives were our professional lives, like many people in the business. You know, to keep a restaurant together it's not like you go home on the weekends and you don't talk about work."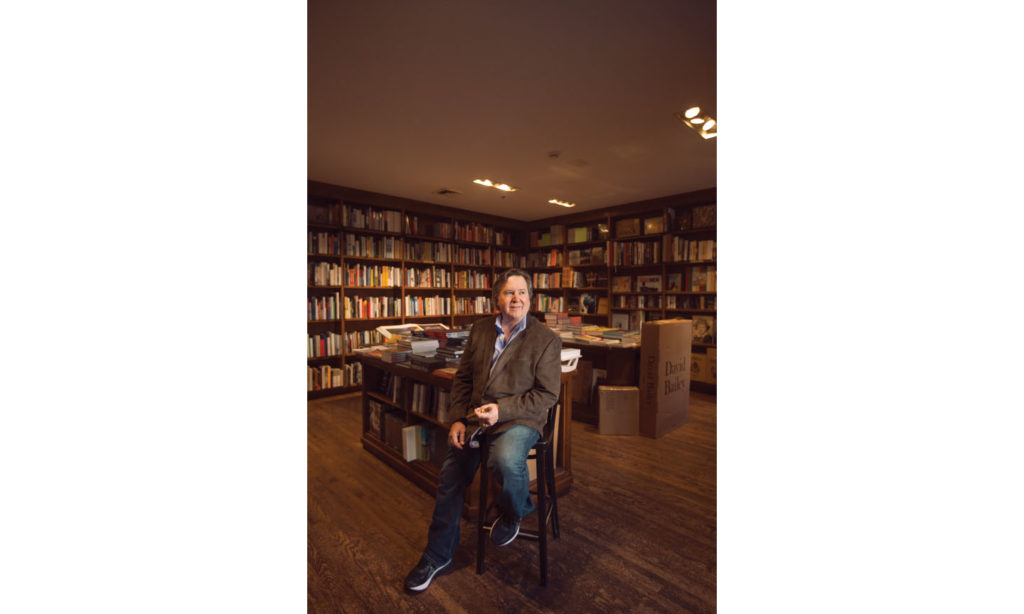 Norman would go on to take the helm of a slew of restaurants. For instance, there was that first Norman's in Coral Gables – which earned Norman his first James Beard Award — another Norman's in Orlando, another in Los Angeles, 1921 Mount Dora just outside of Orlando, Ad Lib in Miami, Three in Miami Wynwood Art District, and Tuyo, the restaurant owned by the culinary program at Miami Dade College.
Along the way, Norman inspired droves of chefs with his fusion cuisine, "a term that Norman coined." The Midwesterner succeeded in bringing Caribbean ingredients and sensibilities to a country that had never been able to connect with this corner of America in that way.
As any chef of his caliber does, he also touched the lives of young chefs who worked under him over the years.
"The opportunity to work with Norman was a benchmark in my career that I wanted to reach. It was a goal," said Michael Beltran. The Miamiborn chef worked under Norman at both Norman's 180 in Coral Gables and Tuyo in Miami. He was named a 2020 semifinalist for the James Beard Award for Best Chef: South (and, at the time that I'm writing this, is still in the running for the award).
"The food that he did over the course of his career was game changing for South Florida and the country. The idea of fusing Caribbean flavors with French technique wasn't common. Early in my life, I didn't know where I wanted to go with food, but I know that base of working with him and that outside-the-box thinking was something I needed to do."
The best illustration of that fusion thinking and how it influenced him, Mike says, comes in the form of two foie gras dishes. Mike worked on a kitchen station that was responsible for making Norman's Down Island French Toast. It's triangle-cut French toast and a seared foie gras that's been marinated in Grand Marnier and vanilla. It's got pineapple, papaya, candied lime zest and a passion fruit caramel. There's a lot of break with the tradition of foie gras in that one dish, and it's all done with the deliberate care of a world-class chef and all the irreverent love of fun that makes Key West.
It was very against the grain. It was very interesting, and that's why that dish holds so strong now. It's still head-and-shoulders above so many other foie gras dishes.
Mike's signature foie gras dish — which he conceived while working under Norman and now serves at his own Miami restaurant, Ariete — also leans on its creator's perspective and life experience to bring a new context to foie gras. It's served with an old-school Cuban sauce called temptation caramel, a sour orange and vinegar reduction, sweetbreads and ripe plantains. It's finished with chocolate, salt and chives.
"Norman broke down walls of food," said Mike, who has more Norman Van Aken alumni on his staff today. "You don't have to think about it in a one-dimensional way. You can look at a certain dish and take it wherever your whimsy would take you. The impact he had on South Florida is incredible. I hope that people look at what we're doing as a continuation of that tradition."
Norman's outside-the-box thinking is also being proliferated through his writing. Since Feast of Sunlight, the godfather of New World Cuisine (which is what he termed his specific brand of fusion cooking) has been a prolific author. Books like New World Cuisine, New World Kitchen, My Key West Kitchen, and Norman Van Aken's Florida Kitchen are volumes that should be in the collection of any cook in American cuisine. And his memoir, No Experience Necessary, tracks his journey from those pre-restaurant days as a carnie to his current place in American food, highlighting relevant recipes along the way. He also writes a weekly radio broadcast for WLRN, the South Florida NPR affiliate, called A Word on Food. To date, he's written close to 400 of those radio essays. You can find links to all those books and broadcasts at normanvanaken.com.
He has plenty of cooking ahead of him. Norman is working on re-opening Norman's in Orlando, operates two spaces at the Time Out Market in Miami Beach (one focused on his New World Cuisine, the other on pizza) and has other projects in the works for other parts of Florida. But like a future hall-of-fame athlete in the later years of his career (although, to be fair, Norman's already been named to the James Beard Foundation's "Who's Who" list), Norman sounds almost as concerned with legacy as anything else. He loves the game and wants to see the next generation move it forward. That means more books, more talks, more lessons from veterans like him, especially when there are so many unrealistic portrayals of professional kitchen life in the media and pop culture.
"The food that he did over the course of his career was game changing for South Florida and the country.

Michael Beltran
"At my restaurant, I put together a spreadsheet of my age and what I had done and I hadn't been in a magazine and I hadn't made a beurre blanc and I hadn't been on television and I didn't have an agent. And I show [young cooks] all the ages I was before those things happened. You've got to take your time to learn how to cook. Just cook. The rest of it will come later if it's going to come. Don't worry about the fact that you've been cooking for three years and you don't have a book contract yet."
That drive to educate future generations is also why Norman is working with the University of Miami to archive some of his writings, sketches and notes for posterity. Before, as he put it, he goes to that big kitchen in the sky.
"I wasn't motivated by the fact that I wanted people to come see my chef coat hanging in a glass case at UM or something. I just really wanted it to be simple for other people to have a look at the transitions that occurred in cook for ing in Florida and my role during that period of time. It was at a time of significant and dynamic change that moved cooking here to where what we now consider fine dining to include African, Caribbean and Latin cooking in ways that really weren't a part of the dialogue in the 1940s, '50s and '60s," Norman said.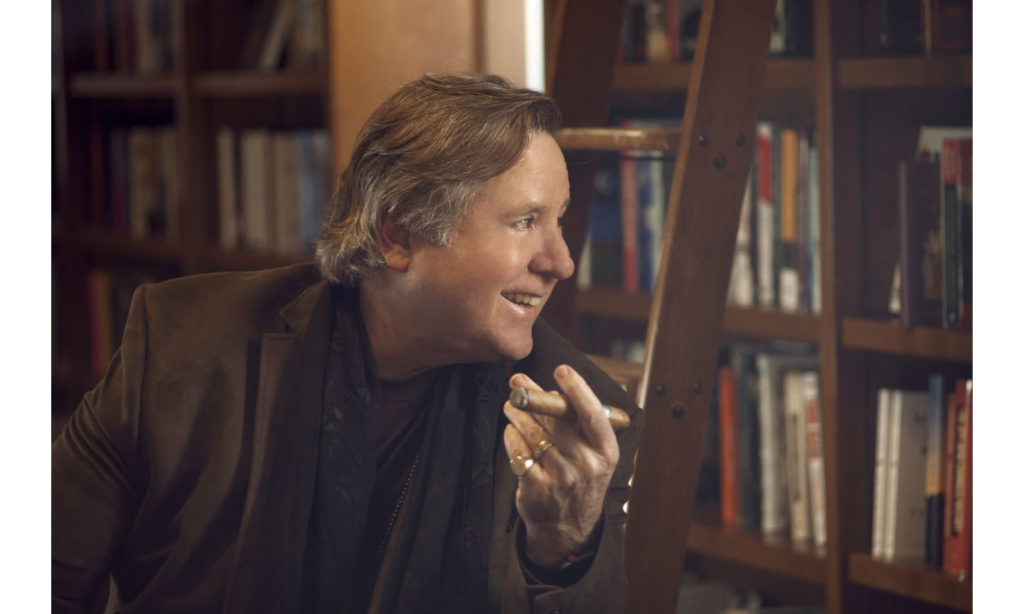 Throughout his career, the South Florida lifestyle that Norman has adopted, enjoyed and been an ambassador for has included cigars. He remembers fishing trips with his friends Emeril Lagasse and the late Charlie Trotter, who made trips to Key West to fish with Norman. "The fishing was more about smoking cigars than fishing," he said. When he started working in Miami Beach, he became a regular at Mike's Cigars, where he'd get the stogies he smoked on his commute — paired with tea — to and from the kitchen. And even that aspect of Caribbean culture has, in a sense, emboldened at least one young chef. Mike Beltran's Ariete is a top-tier passion project that isn't afraid to offer a cigar menu. Even if that specifically wasn't the impact Norman expected to have, the fact is it's part of his broader, deeper legacy of teaching South Florida — especially the area's immigrant populations — that their cuisine and their culture could occupy an elite space even in the minds of other American diners to whom the flavors were foreign.
"Like good food, a great cigar can cause you to slow down and be contemplative and appreciative," said Norman, who says he tries all sorts of cigars, but has probably bought more La Gloria Cubana than any other brand. "A cigar takes a while to experience. If I'm going to take the time to have a cigar, I'm going to take the time to have a cigar. And the same thing is true for a fine meal. I like the kind of restaurant where there aren't televisions and not everybody's on the phone. It's a chance to engage across the table with people. Sometimes you're talking about the food that's on your plates and sometimes you're talking about your lives and your personal relationships and your aspirations and your dreams and you get to dig deep with people."
Norman's been engaging with and breaking down the culinary culture of South Florida for decades. Sometimes in places and parts of that culture that those of us who were born into it hadn't even begun to explore. And it's thanks in large part to this guy from Illinois who became a chef out of necessity and drove to Key West that the region's flavors have been embraced by the rest of the country and become part of the mainstream. Decades from now, we'll still be looking back at Norman's career thankful that he made that drive, grateful that he dug so deep.
---
Photography: Natalia Aguilera
Location: Books & Books in Coral Gables, Fla.
---
Click HERE to check out our other interviews!