If you blinked, you missed the Limited Edition Nub Humidor 2020, which came with 24 Nub cigars in four different blends. Presales took all of the 1,500 units and we can't even find one on eBay.
A 48-count Nub humidor was part of a Cigar Snob giveaway last year, with a lucky reader walking off with the prize worth over $500. You can see us unveil the humidor here in a Mail Time episode. (starts at 3:20)
The Limited Edition Nub Humidor 2020 should be hitting shelves soon, so check with your local cigar store. If you're in the right place, right time, one of these could be yours.
Nub's 460 vitola (4×60), with its densely packed filler, burn slowly to make smoking time similar to that of more traditional sizes.
Made by Oliva, cigars in the Limited Edition Nub Humidor 2020 include six each of the Nub Sun Grown, Nub Cameroon, Nub Maduro and the Nub Connecticut, all in 460.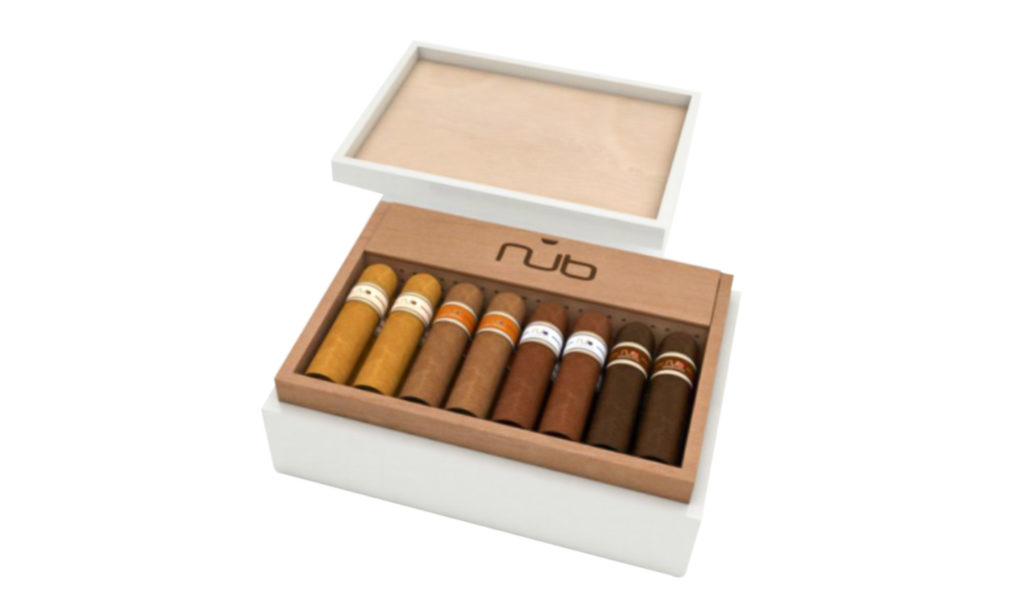 ---
Click HERE for our latest news!