Welcome to 2023, a number known in numerology as "an encouragement to embrace the unknown, explore your talents, and learn new things." We're not much into hocus pocus but that's an approach that has no downside. So when you walk into your favorite lounge or retailer, think wide and hug up to something fresh, a smoke you've never seen before. Then extend that adventurous overture to the road, that fabled place where you truly learn about yourself and others. We're talking about cigar events and more, places to put yourself to breathe in a new experience, maybe check out a sports event or some music and create some memories. To help with your travels, we can give some suggestions on the wheres and whens. Choose your conveyance, pack what you need – never more – and hit the road. After all, what is knowledge without the miles?
---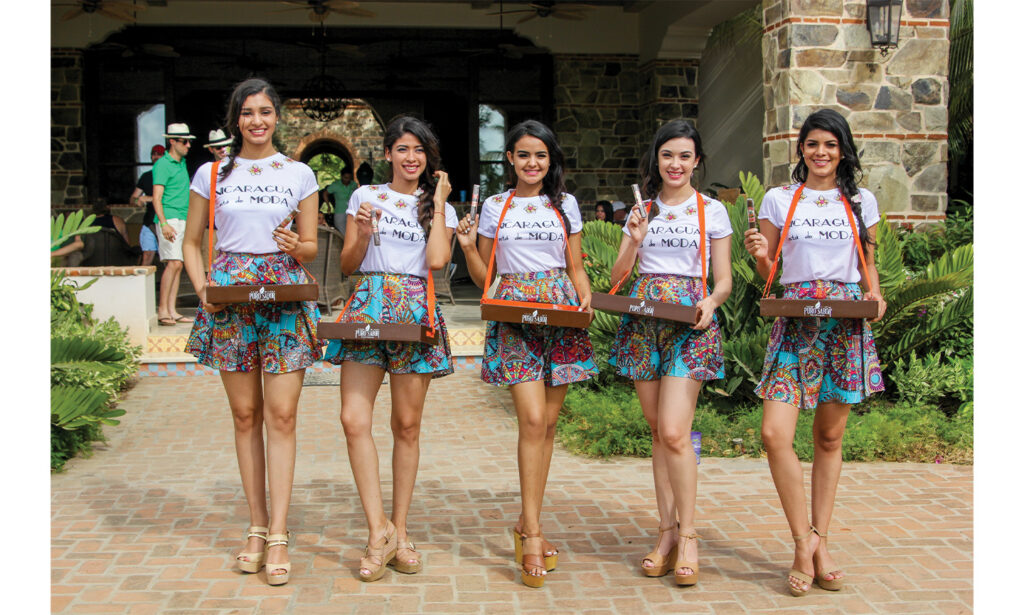 January – For the first time since 2020, the Puro Sabor Festival (January 23-27) is happening, marking the return of a chance to rub elbows with some of the biggest names in the business, along the way checking out the journey of the cigar, from the seed in the fertile Nicaraguan soil to the finely produced gem in your hand. You land in Managua and then head to Granada for the event's kickoff, then to Esteli to hang with the country's great cigar producers. You'll visit the fields and factories, led by knowledgeable company officials. The last time Puro Sabor went down, in 2020, over 100 folks from around the world showed up to chow on local cuisine and hit parties put on by some of the host companies. Along the way is the smoking of some fine cigars and a knowledge and appreciation for the craft of producing the world's best cigars.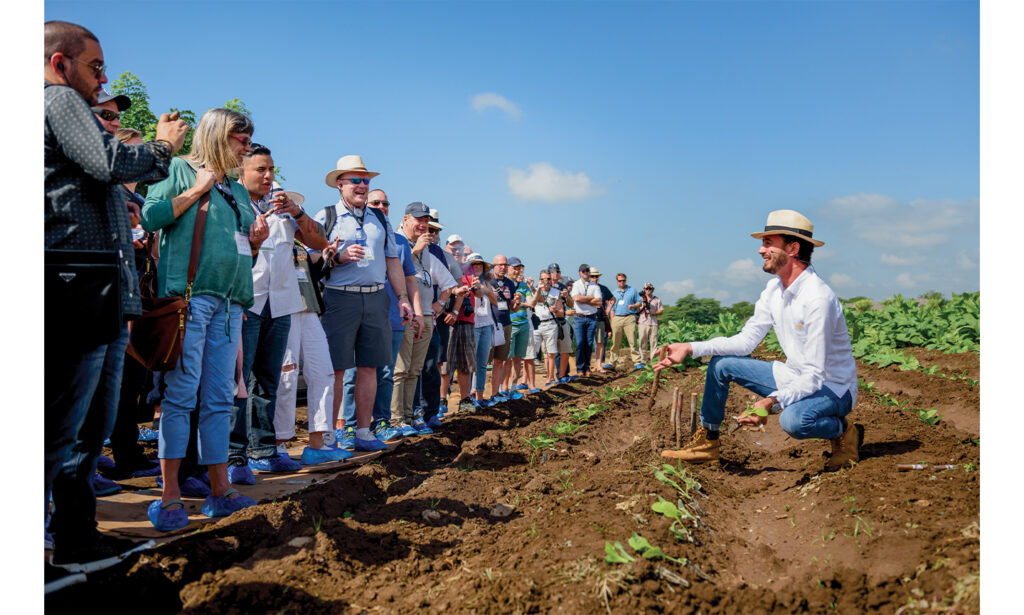 February – The Pro Cigar Dominican Republic festival (February 19-24) was created by the island's premium cigar association, which includes Arturo Fuente, Davidoff, Ernesto Perez-Carrillo, La Aurora, and a host of other hard-hitting mavens of the industry. This year will be the 15th annual, and the hosts put on a tour of the cigar big leagues through the fields and factories of some of the world's biggest producers, with every day ending in a gala dinner and open bar. Attendees are also privy to some unreleased smokes and plied with premiums throughout the festival. Over 800 people attended last year, so expect to be meeting like-minded cigar fans from all over the world. 
Also this month: The Miami International Boat Show (February 15-19) and Super Bowl LVII 2023 (February 12).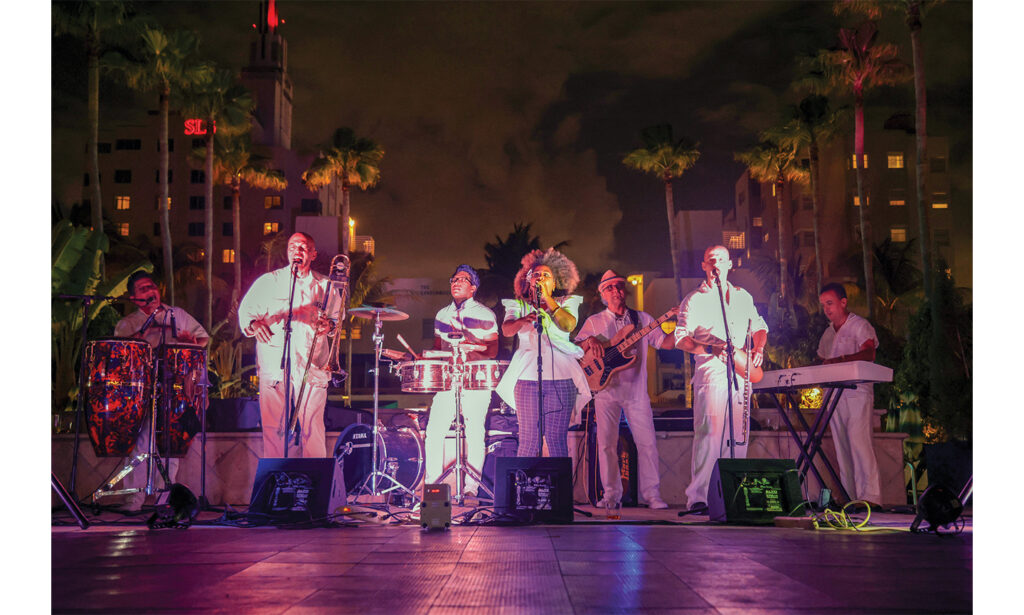 March – You can't beat this month's The Great Smoke (March 16-19) in West Palm Beach, Florida. It's four days of pre-parties, after-parties and during party-parties, hosted by an array of marquee industry names. It's the largest, paid, multi-vendor event in a state that is certifiably cigar-crazy. 
Also this month: Cigar Snob Cigar of the Year Party (dates TBA, watch the newsletter), which takes over a specially selected spot in the Miami area for an evening. We celebrate the hallowed Cigar of the Year that is announced in this issue with live music, multiple open bars, food stations, inspired hors d'oeuvres and a selection of cigars, including the honoree.
April – The New Orleans Jazz & Heritage Festival (April 28-May 7) began in 1970 and hosts some of the biggest names in music, straying far from the jazz and Louisiana-centric music it originally focused on. Last year's lineup included The Who, Foo Fighters and Billy Strings, decidedly a far cry from a jazz/blues/soul past that has included Charles Mingus, Nina Simone, and Sonny Rollins. But it's New Orleans, and the festival has a "no carny food" policy, giving it plenty of room to serve up local fare, including (mouth waters profusely) crawfish strudel and oyster patties. 
Also this month: The Masters (April 6-9) in Augusta, Georgia. 
Access to one of the most prestigious events in sports is complicated. There are no set ticket prices but the Augusta area is rife with ticket merchants, some sketchier than others. If you do procure credentials, be aware that most electronic devices are not permitted. This includes cell phones, tablets, and video cameras among others (a full list is available on masters.com). Still cameras are allowed for personal use but only on practice round days. Once you get past all of that, however, Augusta National is your oyster. Load up on Masters merch and have it shipped home so you don't have to lug it around. Cigar smoking is allowed at Augusta National so fire up your favorite blend and enjoy this bucket list moment.
If you are fortunate enough to be invited to the Oliva Cigars and Mercedes Benz Pavilion just off the number 9 green, you'll be treated to lunch, drinks, and just about any offering from the Oliva book of brands including the Oliva Serie V Melanio Maduro, the 2021 Cigar of the Year. 
May – Texas Cigar Week (May 10-14) switches locations each year, landing in 2023 in Dallas, a Metro area rich in smoking. The focal point will be Casa de Montecristo Cigar Lounge & Bar in the city's Oak Lawn neighborhood and events will take place throughout the city. Last year's festival in Austin featured a steady stream of events, from a golf challenge to nightly parties at various nightclubs, lounges, and restaurants. Expect the same this year.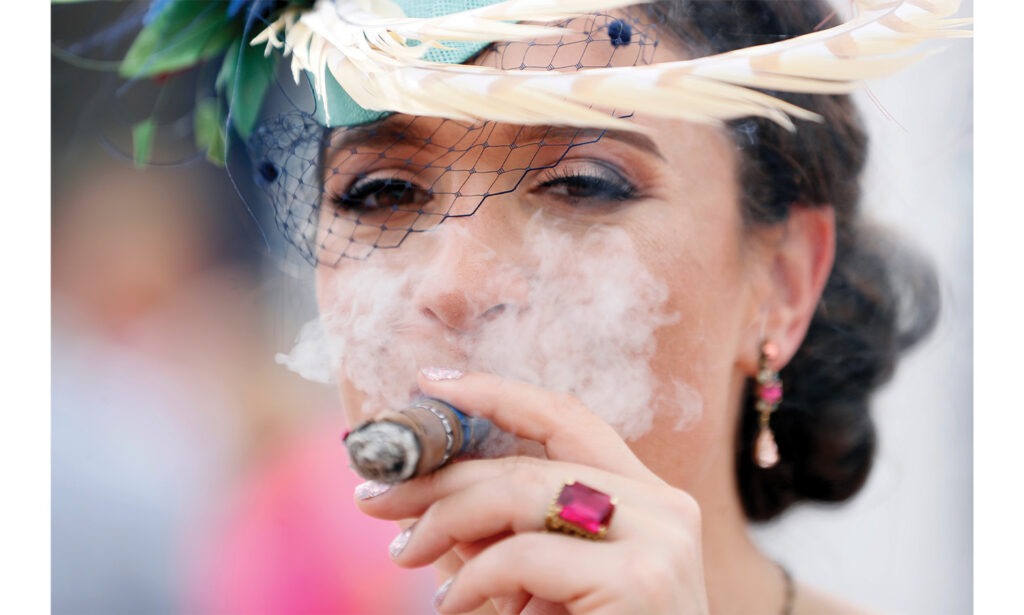 Also this month: Kentucky Derby (May 7). Derby week includes parties that include plenty of homegrown brown spirits and cigars. The Derby is presented by Woodford Reserve, just to give you an idea of what goes down. 
June – The College World Series in Omaha, Nebraska (June 15-26) offers a sports-based party with plenty of eating, drinking and smoking opportunities. See our Jan/Feb 2021 issue for our travel piece on the Gateway to the West. While in Omaha, stop in at Havana Garage, a laid-back cigar bar in the heart of the Old Market. 
Also this month: U.S. Open Championship (June 12-18). This will be the first U.S. Open to be hosted by the Los Angeles Country Club. 
July – The Boston Pops Fireworks Spectacular (July 4), held along the banks of the Charles River, is one of the most impressive celebrations of our nation's independence. Guests show up early to snag the best views from the lawn, then the concert kicks off in earnest at 8 PM and is capped by a 30-minute fireworks show choreographed with the music from the iconic Boston Pops. Although the concert is outdoors and there is fireworks smoke all around, don't expect to fire up your favorite stogie in peace during the show. Better yet, after the spectacle cruise over to Stanza Dei Sigari and enjoy your smoke in one of the only indoor, cigar-friendly spots in the city. 
Also this month: The annual cigar industry convention and trade show, which isn't open to consumers, takes place in Las Vegas from July 8 to 12.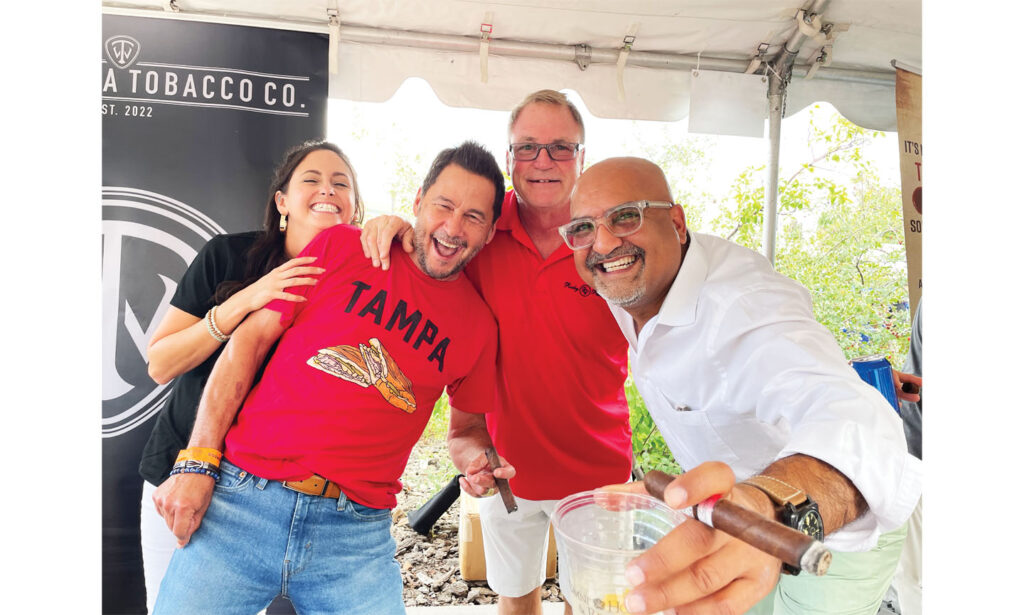 August – The Rocky Mountain Cigar Fest in Broomfield, Colorado is a blast of music, smoking, craft beer and fine spirits set against the cooling landscape of the Rockies, 25 minutes from Denver. Honchos from all the major premium cigar brands will be there. 
Also this month: You want freedom? Burning Man (August 27 – September 5) has you covered. Set in the Black Rock Desert north of Reno, Nevada, they love smoking; it's in the name.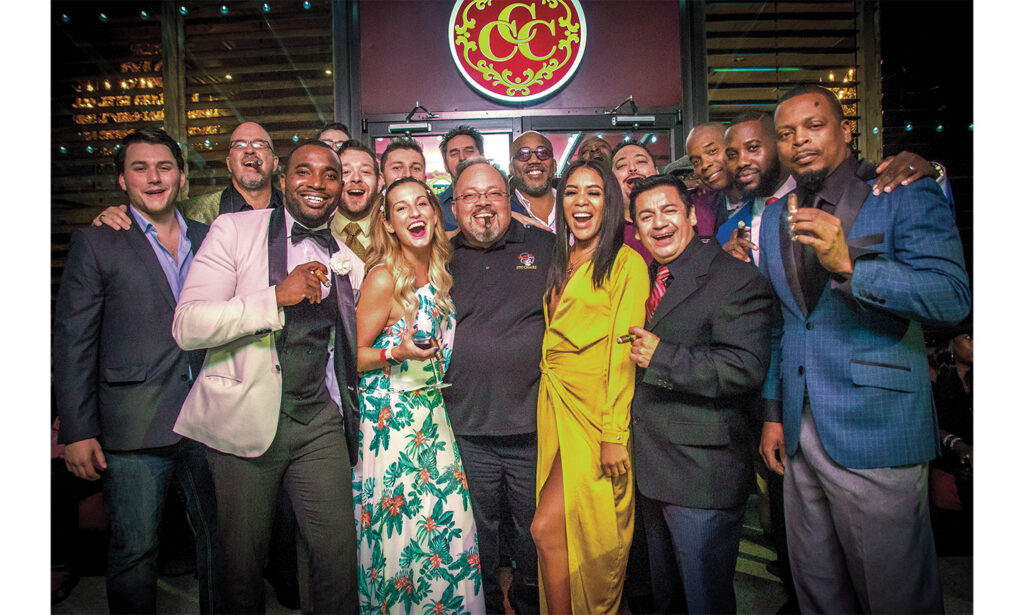 September – Atlanta Cigar Week (dates TBA) takes over the town seven days of the third week of the month, a period that has been designated by city proclamation as the official week of cigars. The week is packed with seminars and soirees from black tie to business casual. The 90s block party and car show is a particularly cool place to be and the Bacardi sponsorship means some adventurous drink possibilities. 
Also this month: With the cooperation of the weather, the start of the Willamette Valley wine harvest season begins this month. Ground zero for some of the best Pinot Noir in the world, the Oregon region's 900+ wineries are in full swing, making this a premier time to visit.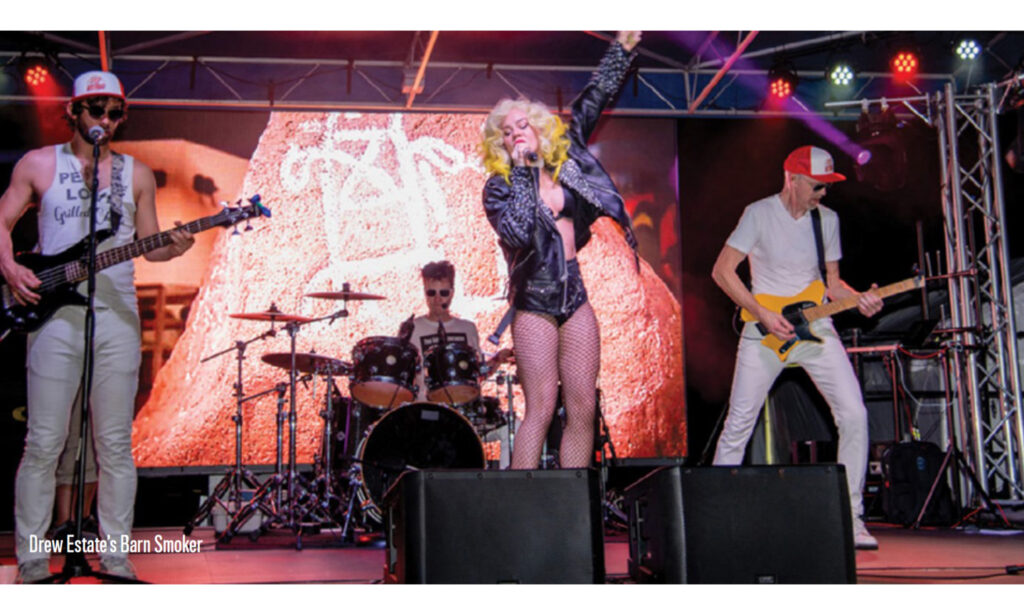 October – Drew Estate in 2022 brought back its Barn Smoker events, four strategically placed events that give guests a deep dive into the craft of cigars, with generous amounts of food, smokes, and alcohol as a side dish. This year's schedule has not been finalized, but the fall event in 2022 was the Kentucky Fire Cured Barn Smoker in Hopkinsville, Kentucky, where attendees toured Gray Family Farms, where Drew Estate sources its Kentucky seed fire-cured tobaccos. 
Also this month: The two-day III Points music festival returns to Miami with dates TBA. Last year's event featured another ambitious cross section of electronica, hip-hop and house and the return of headliner LCD Soundsystem. 
November – The NHL's Tampa Bay Lightning are the only pro sports team that we know of with a cigar lounge in its venue. So, Amalie Arena's Diamond Crown Cigar Lounge is the place to spend an autumn evening taking in a home stand, watching the two-time Stanley Cup champs play. Next season's schedule will be announced in June.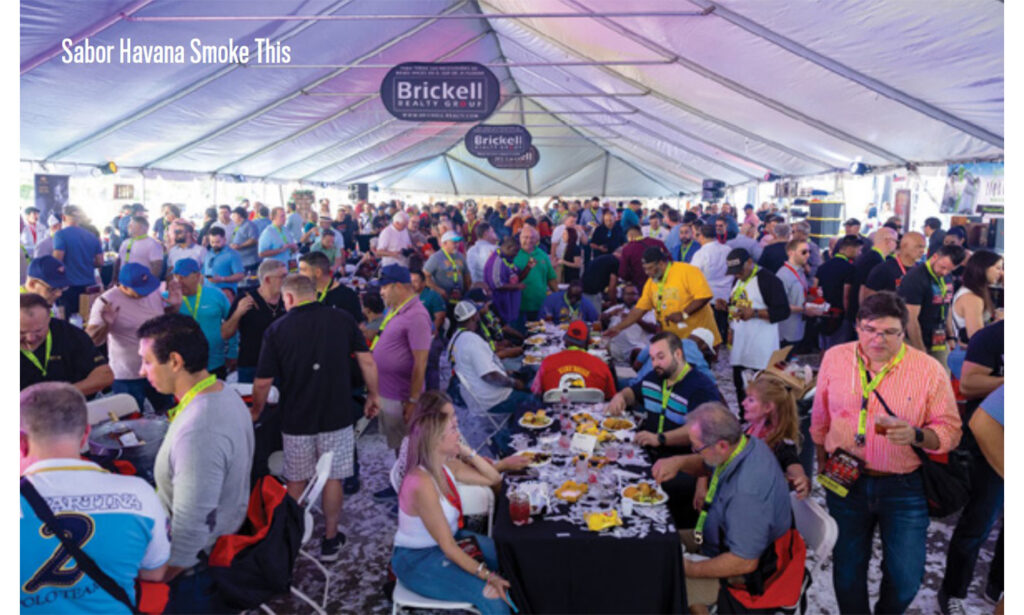 December – Sabor Havana's Smoke This (date TBA) has two decades behind it and keeps things grounded with a simple format for the single-day event: a generous admission package that includes plenty of cigars, food from all over the Miami metro area, premium refreshments, and a roster of cigar manufacturers to engage with. 
Also this month: Cigar Heritage Festival (date TBA) in Tampa delivers two days of cigars, food, beer, wine, dessert trucks, premium cigar makers and VIP pre and post-party events. 
---
Click HERE for more stories!