The debate surrounding the squabble between the PGA and some of its members over defections to the Saudi Arabian-backed LIV Golf tour came to a standstill during Kenny Easley's July GTA Celebrity Golf Classic at the White Horse Golf Club in Kingston, Washington.
While the PGA threatened its renegade members and lawsuits flew, the cigars came out and took everyone away from the unpleasant conundrum of professional golf, the money, and the divisive arguments.
"They passed out the cigars, and there's something communal about sitting with a group and talking about things," veteran sports agent Leigh Steinberg, who was among the dignitaries in attendance, tells Cigar Snob. "Everyone enjoyed the bonding that can bring."
A month later, back at his desk in Southern California, Steinberg looks at the hullabaloo over the LIV Golf tour, currently challenging the PGA with some high-profile acquisitions of key golfers: "How do you tell an athlete who watches the president fist bump the head of a country and beg for oil that he should not play a sport in a league that country funds?" Steinberg says.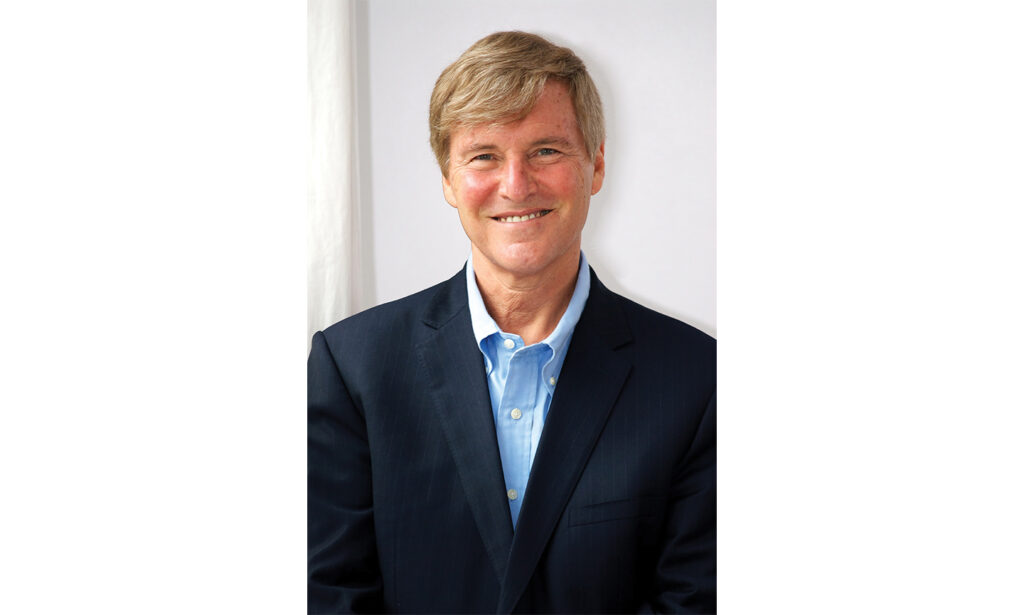 For four-plus decades, Steinberg has represented major athletes and coaches across the sports spectrum, securing deals worth over $4 billion, according to his PR team.
Along the way, he has encouraged his charges to create a way to thank the people that helped on the way up. Sponsoring scholarships, making donations, and community engagement have been part of the work his clients perform, fostering a charitable image for the athlete while ideally benefiting others along the way.
LIV Golf is criticized by some as a way for the Saudis and its monarchy government to give it some positive public image after being disparaged for decades by foes who insist the country is a hotbed of oppression, from denying women the right to drive until 2018 to the repression of free speech and the politically motivated arrest of individuals determined by leadership to be enemies of the state.
"Why is this group spending so much money — billions of dollars — recruiting players and chasing a concept with no possibility of a return?" PGA Tour commissioner Jay Monahan posited in a June interview with NBC's Golf Channel.
LIV Golf is a form of perceived good will hunting that is being met with a barrage of resistance from not only Monahan and the PGA but also observers who insist the LIV endeavor is an effort to "sports wash," or create an atmosphere that could distract from a dismal human rights record.
The LIV is funded by the Saudis' Public Investment Fund, a $620 billion bottomless pit controlled by Saudi leader Mohammed bin Salman, a man who allegedly gave the go-ahead to the murder of journalist and Saudi dissident Jamal Khashoggi in 2018.
President Joe Biden greeted Crown Prince Salman with a bro-friendly fist bump at the outset of a summer meeting between the two statesmen after promising during his election campaign in 2020 to treat Saudi Arabia as a "pariah" over its human rights record.
While the Saudis fund an annual Formula One event in the Saudi Arabian Grand Prix, an international soccer team and world championship boxing, the challenge to the established order of professional golf is taking it a little far for the PGA, which in June suspended 17 players for playing in the inaugural LIV Golf International Series.
Steinberg, though, considers the flap over the new circuit more of a competition issue with a side dish of sports washing.
"Had I been running the PGA, I would have taken it easy and not created more controversy by banning players," says Steinberg, a youthful looking 73 years old. "The killing of Khashoggi was horrific and the potential involvement of the Saudis in the 9/11 attacks is also repulsive. What makes it difficult is that there are so many countries that violate human rights, yet we do commerce with them."
He points first to China, where the current administration has opted to look the other way on complaints of forced labor in the making of solar panels, a key component of an avowed conversion to renewable energy in the U.S.
"The NBA is there," Steinberg says. "Yet Uyghurs are being put into relocation camps and there is no freedom of speech. And what makes this situation challenging is that [Biden] went to Saudi Arabia after excoriating them during his campaign and fist bumped the prince. Where does one draw the line?"
If he were representing a PGA golfer, Steinberg says he would "have them do an internal inventory on how important human rights is as an issue, and whether it is more important than short-term financial gain or long-term financial security."
But is the LIV an example of sports washing?
"Definitely," Steinberg says. "The Saudis want to have a positive image in the United States, and some of their actions make that difficult. To the extent that they will be able to lure more golfers – and they will – the economics are there, as they have inexhaustible resources and chances are that they can make this work."
Professional sports have survived competition in the past and while the stakes are higher now – major sports are worth an estimated $80 billion today – things are also more territorial. When you put billions on the line, people start to act funny. And the PGA, tax-exempt like the NFL and the NHL, brought in an estimated $1.1 billion in revenue 2020, and is acting like anyone else who is threatened with a theft of the gravy train – it filed a lawsuit.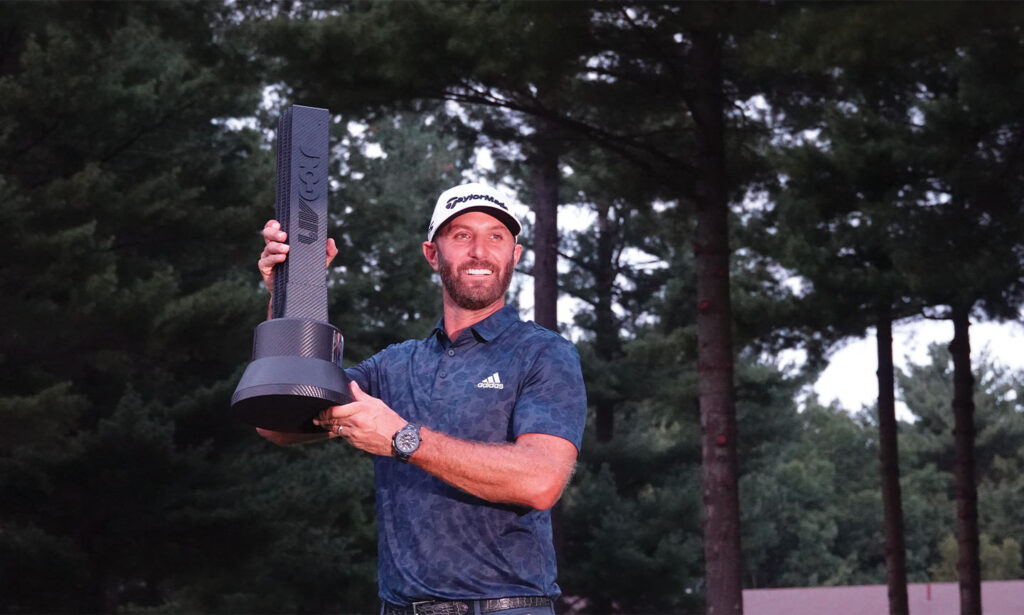 While the NFL and the AFL co-existed relatively peacefully in the 1960s, they eventually joined schedules in 1970. The ABA and the NBA did the same in 1976.
And in hockey, the NHL took several teams from its rival World Hockey Association in 1979 as part of an expansion agreement.
"History is replete with new leagues that have made it," Steinberg says. "A number of them have made it. There is nothing controversial about starting a new league other than the incumbent league always trashes the new league."
Steinberg, on the other hand, has nothing but blue skies on his landscape, both figuratively and literally.
His flourishing business is headquartered in a Newport Beach, California office that overlooks a small bay, a peaceful setting for a placid life. Steinberg went through some well-documented years of personal problems that included a battle with booze and financial woes.
He grew up in the Los Angeles area, attending Pacific Coast League junior circuit baseball games at Gilmour Field, then major league baseball when the Dodgers moved west and played initially at the Los Angeles Memorial Coliseum.
It was a time that Hollywood was blossoming as a lifestyle mecca. The entertainment world as well as the sports industry was recognizing that palm trees and sunshine were good for business.
His first live baseball experience featured cigars. It had to, as he was part of a group that included George Burns, a friend of Steinberg's grandfather, a local restaurateur. He attended his first game as a young boy with Burns, who was reported to smoke 10-15 El Producto Queens a day, among his party.
"It conjures up good memories, the smell of cigar smoke, and I still associate an occasional cigar with male bonding and sitting with friends," Steinberg says.
He adds that his warm feeling about cigars is widely shared among the ranks of pro athletes. Witness Green Bay Packers QB Aaron Rodgers smoking on a *** during his appearance on the Joe Rogan Experience podcast in August – taped and presented also on video – and numerous other athletes who dare celebrate with a cigar after a victory.
"The number of athletes who smoke cigars has no relationship to the number of pictures of athletes smoking cigars," Steinberg says. "It tends to be because athletes understand that they are role models and don't want to be seen as influencing younger people to smoke. They avoid those pictures. But there is a long tradition of cigars in sports."
Steinberg is now a sought-after speaker as well as a regarded agent. He's represented over 300 pro athletes including eight No. 1 NFL draft picks. And he still attends sports events routinely, forming candid views of how sports have evolved and how it is perceived.
Sports betting, the domain of besuited, shady underworld guys clenching cheap cigars in the 50s, is now routine at casinos around the U.S.
"That horse is out of the barn," Steinberg says. "We're on a direct line to having parimutuel-type betting at stadiums and arenas. You will be able to bet at the football game who wins the coin toss and scores the first touchdown. When teams started accepting Indian casinos as advertisers and started buying into fantasy sports, the line that was once impregnable was crossed. For years, the greatest fear of professional sports was that the fans would think that games were not played on an even playing field. The thought that an athlete gambled on games, got in trouble with bookies, that they might be tempted to shave their performance, kept sports out of Las Vegas."
But that, he says, "was yesteryear," when NFL stars including Green Bay running back Paul Hornung and Detroit Lions defensive tackle Alex Karras were suspended for betting on NFL games and consorting with bookies. Detroit Tigers pitcher Denny McLain was suspended from baseball for similar alleged infractions, just 17 months after he won his 30th game in 1968. Pete Rose was banned from baseball in 1989 for life after it was discovered he bet on his own team, the Cincinnati Reds.
Now the NFL's Raiders play football within eyesight of the Las Vegas Strip and betting on college sports is part of the fabric of the game.
So, should Rose be allowed back into baseball? If he were allowed, he would be in the game's Hall of Fame already based on a career of modern-day greatness.
"That's a hard question," Steinberg says. "It's sort of like the argument over steroids. It's where you draw the line. But on performance, Rose should be in [the HOF]. Maybe you use an asterisk."
But he adds that the steroid use alleged by Barry Bonds, Sammy Sosa, Roger Clemens and other stars of the 90s is different.
"Gambling is a moral and ethical issue, but steroids are cheating because it really does enhance performance," Steinberg says. "What's not clear is what the standard was for whether people used steroids, was the testing clear.
"I'm glad I don't have to make that decision."
Steinberg has represented a legendary roster of sports heroes – footballers Troy Aikman, Warren Moon, and Steve Bartkowski, boxers Oscar de la Hoya and Lennox Lewis, and baseball stars Eric Karros and Dusty Baker.
It's hardly the end of the road for the vibrant Steinberg. But his history allows for some reflection. Among such a rumination would doubtless be: What about that one dream client? Who would he represent if he could rearrange the furniture of history?
Steinberg doesn't take more than five seconds to answer.
"It would be Sandy Koufax," he says. "He was a Dodger, he didn't pitch on Yom Kippur, which made him a role model, and he was the most dominant player I ever saw in any sport. He had the potential to pitch a perfect game every time out, had record-breaking strikeouts, a minuscule ERA. He was so much better than his competition, and off the field he was a real gentleman."
---
Click HERE for more personalities!