We asked some cigar industry leaders (and our publisher) to reflect on the last 10 years of Cigar Snob. Here's what they had to say.
Erik Calviño
Publisher, Cigar Snob Magazine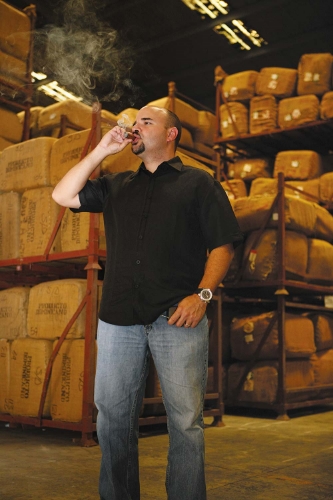 About eight years ago, I was working on the magazine from a New York City hotel room. At that time, I was an IT consultant in the data warehousing field by day and producing the magazine at night. It was around midnight when my old friend José Oliva, fresh off the CRA Freedom Tour, called. We had spoken at the Freedom Tour's grand finale in Orlando, where I'd expressed hesitation about taking the magazine national. Up to this point, the magazine was called Florida Cigar Snob and was only distributed in our home state. I felt we had a good format and had figured out readers' likes and dislikes, but I wasn't sure about the investment it would take to go national.
We talked late into the night about how to grow the magazine and what he'd want to see as an advertiser. It was useful insight, but the pep talk was priceless. He used the analogy of a ship cruising in the harbor where the waves are insignificant and how the true test of the ship was how it handled the "blue water." Can it stay the course in rough seas? That issue, the November/December 2008 issue, was the end of Florida Cigar Snob. In January, we published the first national Cigar Snob. We've been sailing blue seas, rough water and all, ever since. Thank you, José.
This started as and still is a partnership between my father, Oscar M. Calviño and me. We've always been fortunate to have surrounded ourselves with talented, dedicated individuals who make tremendous sacrifices for the magazine. Ivan Ocampo has not only made sacrifices, but has elevated his skill as a producer and fixer. Those skills are on full display in every issue's photo shoots. Thank you, Ivan.
When we're against deadlines and during crazy travel schedules, my wife Barbara has held down the fort at home with amazing grace, and managed to get our boys to every Tae Kwon Do class, football, baseball, and cross country practice without missing a beat, or a day of work! Without her support, none of this would be possible. Thank you for that. I love you.
Though we publish a magazine, this business looks and feels a lot like a family-owned cigar company. It's a dream come true to walk into the office every morning and be greeted by my "little" sister Jamilet. The operations of the company are handled by my father. Without his tireless efforts, we wouldn't have the money to pay for printing, much less our monthly coffee supply. Thank you, viejo.
It's been a hell of a ride. Thanks to our team for your hard work and dedication. Thanks to our advertisers and partners for the continued support. And thanks to you, the reader. You are the reason we do this.
José Oliva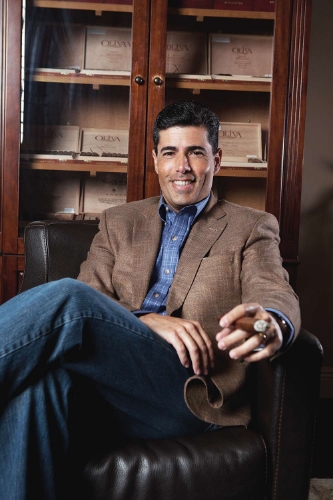 The pages of this magnificently matured publication are filled with the stories of an industry made up of dreamers and craftsmen. Men and women who represent a world mostly alien today. True frontiersmen who place a seed in the earth, cultivate the fruits of that earth, craft a product by hand and bring it to market. Without automation or manipulation — just what human hands can create and relationships can market. I can think of no other industry like our own.
Such is the story of Cigar Snob, a publication started by a father and son, armed only with their passion for this rare craft and a desire to tell its stories. For a decade now, they have taken us along with them on their journeys. We have been fortunate to be both spectators and participants. Along the way new cigar families have started their own stories and with them have come true innovations. The older families have cemented their legacies, steeped in tradition and true to the tenets of our craft. Together, they form the brilliant mosaic of the premium cigar industry.
Flipping through a decade's worth of Cigar Snob publications, we can relive these journeys as they unfolded through the eyes of Erik Calviño. Cigar Snob has a lot in common with cigars themselves. It is the product of someone who set out to tell a story and became one of the stories and part of the whole family.
Congratulations on your first decade. To many more!
Dylan Austin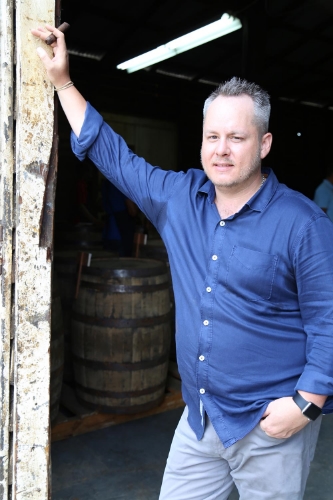 Wow. Has it been 10 years already? Erik and the Cigar Snob family were some of the first people I met when I came into the business 10 years ago. I left our first meeting thinking, "These guys will do something special." And they have.
It's been exciting watching the evolution of the magazine and its team — every careful step advancing the unique, quality experience they provide to readers and advertisers. Most people don't understand what it takes to put together such a top-notch publication. I've seen firsthand the work Erik and team put in, the passion they have for great content, and the dedication to repeat this with each issue. It's nothing short of amazing and the success of Cigar Snob since inception is proof.
As Cigar Snob grew, we grew along with them. We became part of their success; they became part of ours. We became part of their family; they became part of ours. Not something you find much these days. This is the spirit of true partnership. For that, I am and always will be thankful.
Erik, Oscar, Ivan, Jami, Nick, Andy and the rest of the gang at Cigar Snob, thank you for a wonderful 10 years of partnership and friendship. I love you all like family, it's been a blast and I'm looking forward to celebrating your 20th anniversary and all the memories created in between.
Michael Herklots
VP Retail & Brand Development, Nat Sherman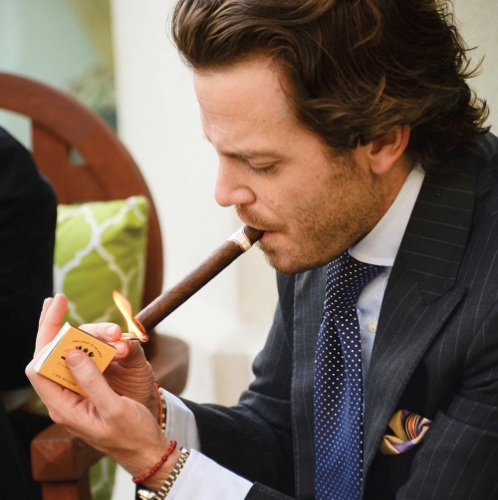 Ten years have come and gone awfully quick. While much remains the same, so much is different. The premium cigar industry was "under fire" 10 years ago, subject to regulation and taxation in ways we had never seen. Ten years later that statement remains entirely true, though the severity has far surpassed that of a decade past. Many faces of our industry remain familiar, yet the perception of those faces and their brands has changed. Those of us who welcomed and embraced new "boutique" brands have proudly watched them transition into leaders. And as new consumers come to love our hobby, they only know the current snapshot of who's who and what's what, paving the way for another wave of "boutique" brands to win favor with fans, while allowing the "industry veterans" to welcome the new generation to a place at the table with companies that once inspired them.
A decade ago, the tobacconist was the conduit between consumer and manufacturer, helping guide manufacturer decisions and consumer palates. If you wanted to learn, you needed to have a conversation with someone with proven expertise. Today, too often in solitude, words are entered into rectangular boxes on a screen and, after reading blogs, "liking" images, a retweet and a direct message, new experts are born…accepting what they've just seen as fact. Facts, a decade ago, were checked. Most of them.
Ten years ago, I was the youngest guy… Ten years ago I met Tiffany. Ten years ago, I had the privilege of working for a great family business, Davidoff of Geneva. Today, I'm married to Tiffany, the mother of our two beautiful little girls. Today I have the privilege of working with a great family business, Nat Sherman. A decade ago, today, and hopefully for many decades to come, I'll remain blessed doing something I love, with people I love, in an industry I love. Congratulations Cigar Snob on 10 years!
Jeff Borysiewicz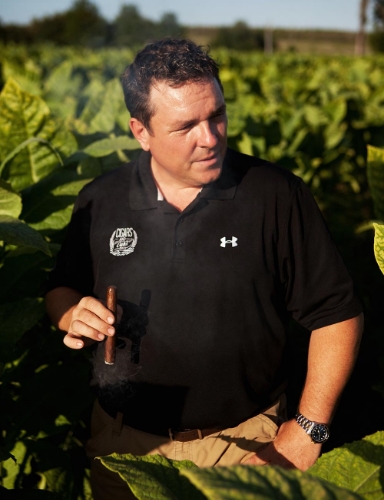 Congrats to the Cigar Snob family on 10 great years of informative, entertaining and eye-catching content. Besides being a huge fan of the magazine, it's great to witness a small, family business grow from a local publication to a well-respected national magazine. You guys have stayed true to your vision and passion. Looking back on the early days, I can't forget Gary Arzt, who introduced me to Cigar Snob magazine. Gary was a great guy and I still miss him.
Keep up the great work and continued success!
Abe Dababneh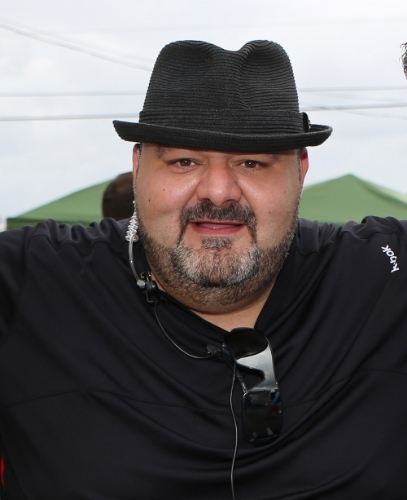 Decade. The word may only have six letters, but it is a pretty big word. I recall the feeling of immensity when I first learned its meaning as a child. A decade seemed like an insurmountable distance away. Unfortunately, as life ages us, time becomes fleeting. Don't get me wrong; 10 years is a long time, it just seems to zip by us now as adults. When I heard this was Cigar Snob's 10th Anniversary Issue, I was taken aback. Has it really been 10 years? This year, my company celebrated the 10th Anniversary of The Great Smoke, our annual mega cigar event. From its very first year and the throughout the following nine years, Cigar Snob has been its official publication. That is how far back I go with the Calviño family.
I remember seeing the first issue. I was with one of my mentors, Sal Fontana, in the Camacho offices in Miami. Erik Calviño was in an office with Christian Eiroa, likely trying to get new advertising, when Sal showed me the issue and told me about a nice young man (of course everyone was a young man to Sal) who was starting a cigar publication. "Crazy nuts," I said to myself. I had seen other magazines flail and flounder attempting to find success. I thought this would be a fleeting venture. Then I had an opportunity to sit with Erik. I saw the passion and vision of where he wanted to take the magazine. His dedication to the cause was blindingly apparent. I'm proud to say I decided to begin advertising with what was then a small regional publication and have been an advertiser ever since.
To see Cigar Snob's growth over the past 10 years, not only in circulation, but also in content, appearance and quality, has only confirmed that my decision to be part of it was spot on. Cigar Snob has become a national presence in the cigar community. I look forward to what the next decade brings us.
Congratulations to the Calviño Family and the whole Cigar Snob team.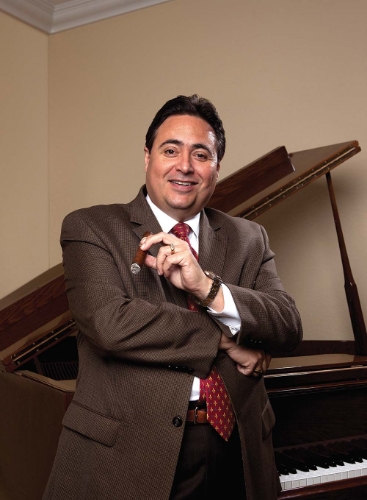 Rafael Nodal
Congratulations to Cigar Snob on their 10th anniversary. I am looking forward to celebrating the 20th together. Ten years ago, I was 41, able to party all night, wake up and put in a full day of work the next day. Now I am 51 and have to go to bed at 11 p.m. or I can't function the following day. I just hope that when we celebrate the 20th anniversary, the party is at 5 p.m. so I can go to bed by 8.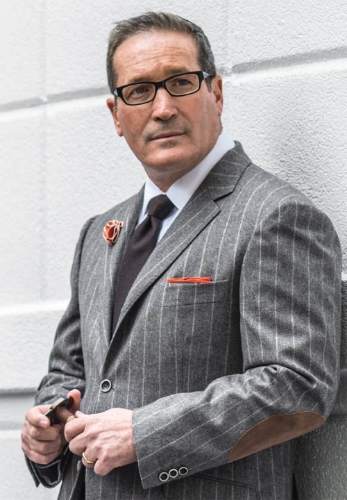 Alan Rubin
Erik and his Cigar Snob family have been instrumental in providing cigar manufacturers a platform to tell our stories. Actually, Cigar Snob was one of the first cigar publications to focus on the more personal elements of the individuals behind the brand — talking about our preferences on fashion, clothing, libations, vacations, cars, and more. Erik, being a family man, always brought a warm-hearted family atmosphere to our meetings. I'd like to personally congratulate Erik and the Cigar Snob family on a successful 10 years! The Alec Bradley Family wishes you many more years of continued success!
Erik Espinosa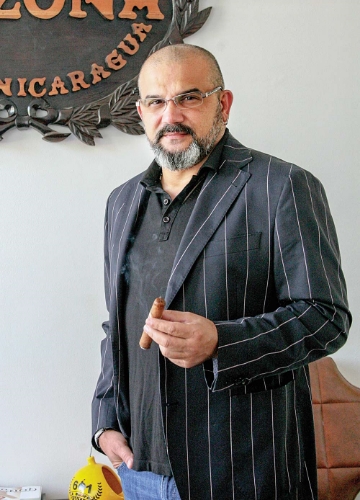 I and my team at Espinosa Cigars would like to congratulate Cigar Snob Magazine on their 10-year anniversary. Your magazine is a perfect blend of topical and educational information, keeping us up to date on industry trends and culture, as well as news and feature stories. Our congratulations.
Manny Iriarte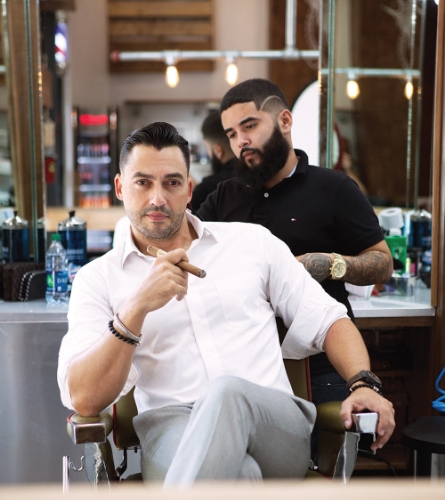 I practically started my career when I got to know Cigar Snob. I've always felt like part of the magazine. It's a relationship of friendship, passion, work … I would even say they're like family. I'm very grateful and proud that we're celebrating the 10th anniversary of the founding of one of the world's best cigar magazines.
Craig Cass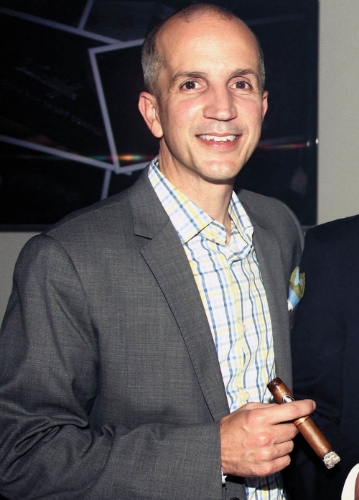 Cigars get tons of negative press. Cigar Snob has done an amazing editorial job of finding real-life stories where cigars were a central character. None stands out more than the article on Darrell and Debbie Boyette. When Debbie had a critical heart issue, there were few surgeons in the world capable of performing the procedure. Darrell is my GM (Tinder Box Charlotte) and one of our best customers is Devinder Bhatia, M.D., a cardiothoracic surgeon. He knew a specialist in Houston, and with the cigar connection, Debbie was soon on an air ambulance to Houston. Cigars saved a life and Cigar Snob was there to tell the story.
Paul Palmer-Fernández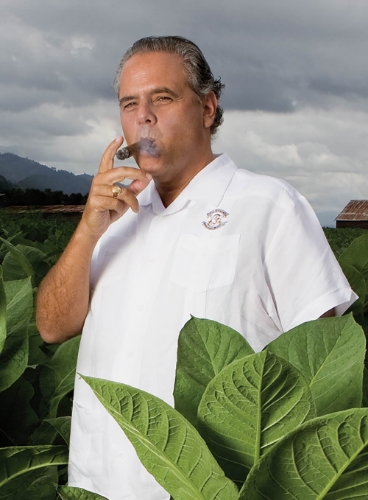 I have known and worked with Erik Calviño and Cigar Snob for 10 years and found him to be forthright, a wealth of knowledge, uncompromised, and with a true passion for the cigar industry. It shows! We began advertising when Cigar Snob's circulation was 5,000. After 10 years, it's 60,000. Keep doing what you do and keep making the world aware of cigars, "The Last Affordable Luxury." Thank You!