United Cigars will release the 10-Year, Extra Aged Atabey Dioses at PCA 2023 on July 7-11, doubling the aging time of the traditional Dioses, which is aged five years. 
The 8 x 50 Atabey Dioses 10 Year Extra Aged ($36) features an Ecuadorian Habano wrapper over Peruvian Ligero filler and undisclosed binder. They come in 25-count boxes. 
The standard Atabey line is aged for five years in multi-cedar lined humidors, where humidity is reduced and raised to help the cigars breathe in the different cedar notes and cleanse itself.
"Like a Chef's sauce reduction, the same has happened here," Oliver Nivaud, director of operations, said in a press release. "Cigars have a tendency to mellow with the additional aging, but the signature Atabey flavor notes have  intensified on the Dioses while going through the selected tobacco aging process unique to the industry."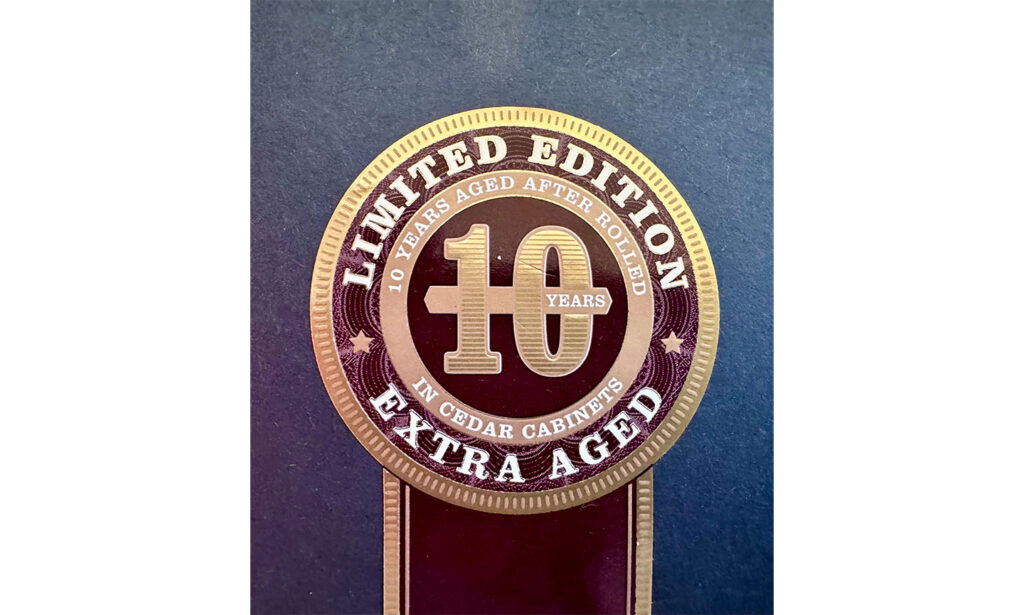 ---
Click HERE for our latest news!