Dissident Cigars is launching the ReVolt, a 5 x 50 Robusto, at PCA 2023 in Las Vegas July 7-11. The ReVolt, $14,  features a Corojo wrapper with an Ecuadorian Maduro Barber Pole, Nicaraguan filler and Ecuadorian binder.  
PCA attendees will have first access. The ReVolt will be available to Dissident stocking lounges after the conclusion of PCA. 
"The ReVolt is a continuation of the promise we made to bring individuality, art and punk to the world of cigars,"  Dissident owner Cynn Coburn said in a press release. Anyone who has read history knows that progress is made through rebellion. The ReVolt encompasses what Dissident stands for. Being a true punk. Straying from the herd."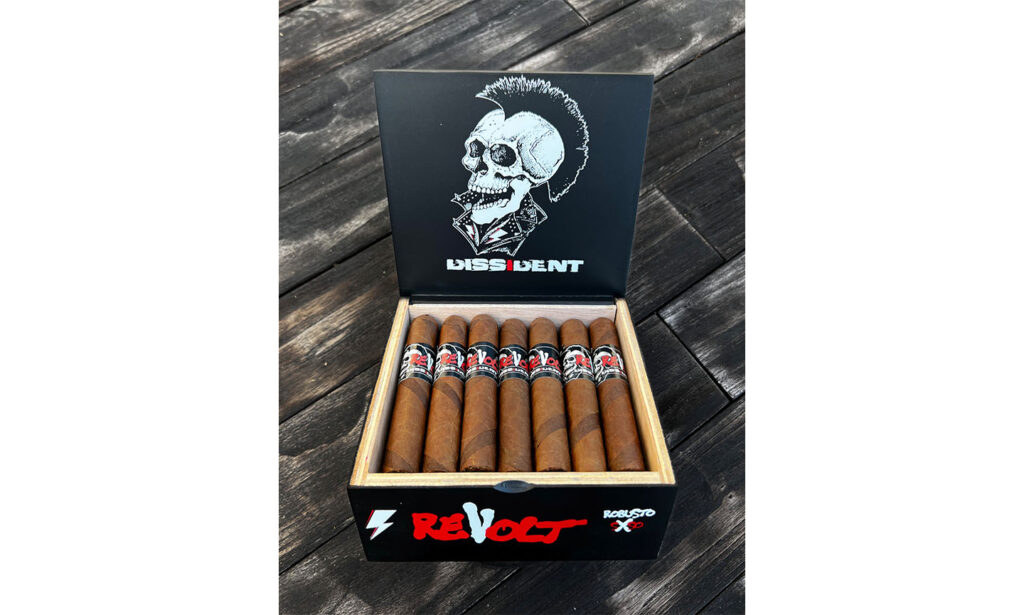 ---
Click HERE for our latest news!