C.L.E. Cigar Company announces the release of the Asylum Sensorium, a Honduran puro with Piñareno tobacco in the filler. It comes in a 6 x 60 Asen 60 ($60) and the 11/18 variable sized perfecto Asen 18 ($50). The price tag alone categorizes the Sensorium as a "super-premium" blend.
"The Asylum brand of cigars allows us to keep pushing [the] boundaries," Christian Eiroa, president of C.L.E. said in a press release: "This is what the consumer expects from us. Such was the case this time, with the Asylum Sensorium. We used some first-generation Piñareno seed from Cuba, my father grew in Jamastran. He has had this seed for decades, but had not grown it since 1979, when blue mold swept through Honduras in 1977. Any attempts to grow it in Honduras have yielded continuous losses of 25 – 40% on the field, due to its susceptibility to everything."
The Asylum Sensorium comes in 20-count boxes. Each cigar sits in its own coffin.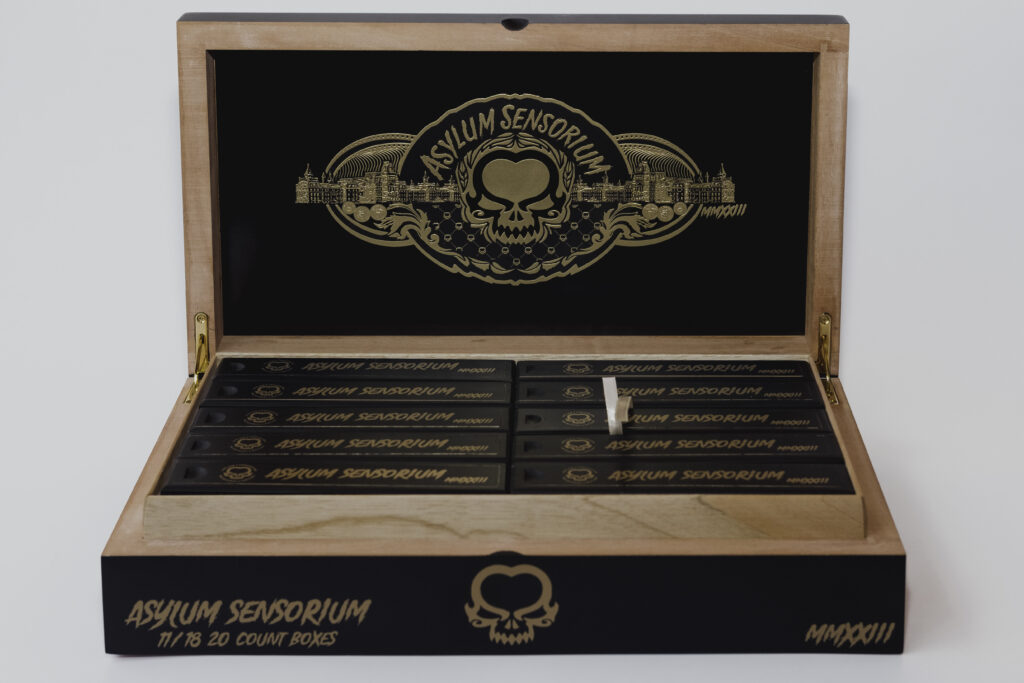 ---
Click HERE for our latest news!