CigarBros Home, acting on consumer demand for its commercially available vertical humidor, is answering the call with the CigarBros Home humidor.
Unlike the commercial unit, consumers will have the option to remove the vertical insert in the home humidor to display their cigars flat or in boxes while maintaining the temperature and relative humidity at a 70 degrees. The CigarBros Home Humidor is thermoelectric, using less power and requires minimal upkeep through its water reservoir that needs distilled water three to four times a year.
The home humidor features LED lighting, double pane glass doors, commercial grade Spanish cedar walls and a luxury ebony wood exterior finish.
"After introducing our Humidors to the retail market, we started receiving a lot of interest from consumers that wanted the same humidors in their homes," CigarBros Humidors Founder and owner Remon Mansour said in a press release. "We are proud to offer custom, high-end humidors that belong in luxury spaces, allowing consumers to house the world's finest cigars at the comfort of their own home."
CigarBros Home offers a concierge service that allows the consumer to customize a home humidor that fits into one's interior design and visual aesthetics. CigarBros Home provides custom wrapping, hand painted art and the integration of leather, metal and other materials.
The CigarBros Home humidor starts at $3,999 and goes to $10,000, depending on one's custom design needs. The customization process takes an average of two weeks from inception to delivery.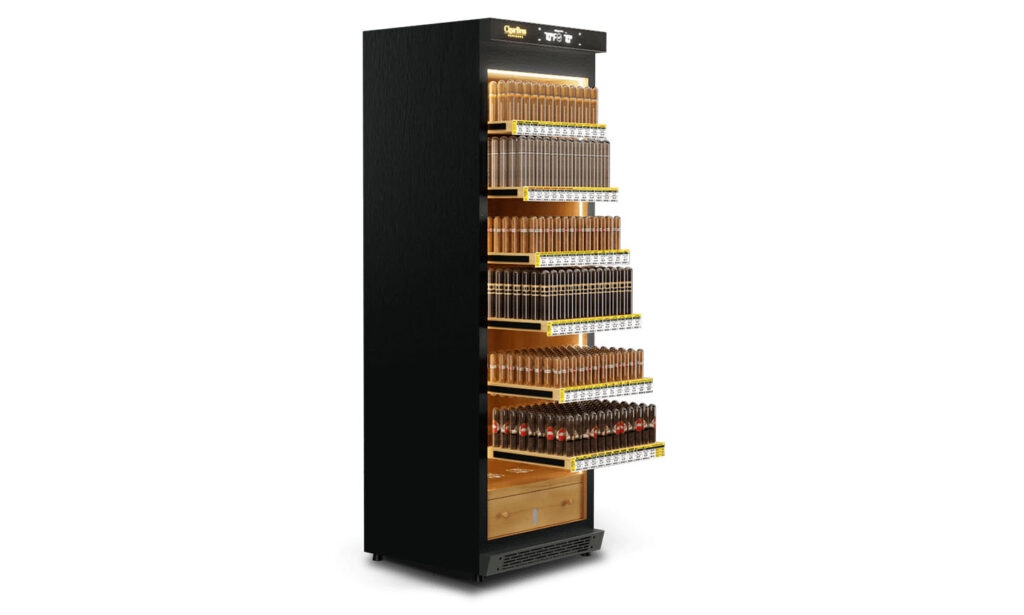 ---
Click HERE for our latest news!