Montecristo is delivering the 1935 Anniversary Tesoro De Oro humidor to select retailers in March, an accessory hand-crafted to emulate the golden treasure discovered by Dantes in the novel, "The Count of Monte Cristo."  
The two-toned, piano-finish humidor comes stocked with 80 cigars, including 30 of the Montecristo 1935 Anniversary No. 2. Also included are 50 cigars released exclusively in this humidor and will come in a 6 x 55 figurado-shape, named Aniversario to celebrate 88 years of Montecristo.
There will be 300 units produced with a retail price of $5,000.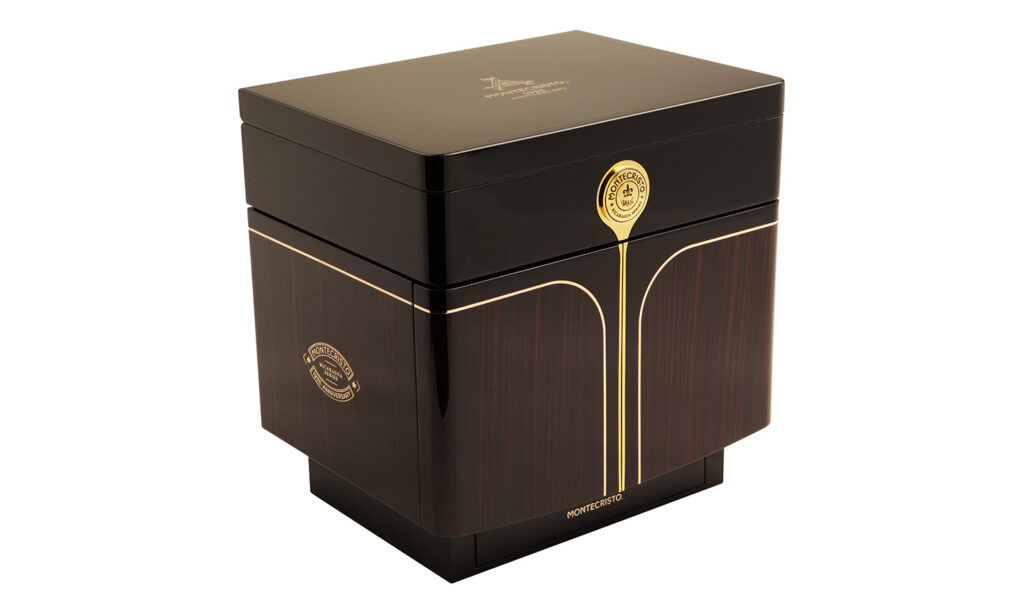 ---
Click HERE for our latest news!