Drew Estate is rolling out a batch of new swag, starting with goods based on its BLACKENED M81cigar, produced with Metallica guitarist and founder James Hetfield.
The goods include a bottle carry bag, a guitar-shaped ashtray, a single-flame lighter and a cigar stand, all adorned with BLACKENED finery. The BLACKENED swag will be available at all BLACKENED Cigars M81 by Drew Estate events through the end of spring. Each event will also have boxes of the M81 available for purchase and will feature the return of Phineas Gage as an event-only cigar. The latest addition to the Liga Privada H99 family, the 7 x 40 Phineas Gage, debuted last year.
Drew Estate is also bringing out Deadwood coffin humidors, with artwork designed by Drew Estate's Subculture Studios. A limited number of  Deadwood coffin humidors will be available at participating retailers.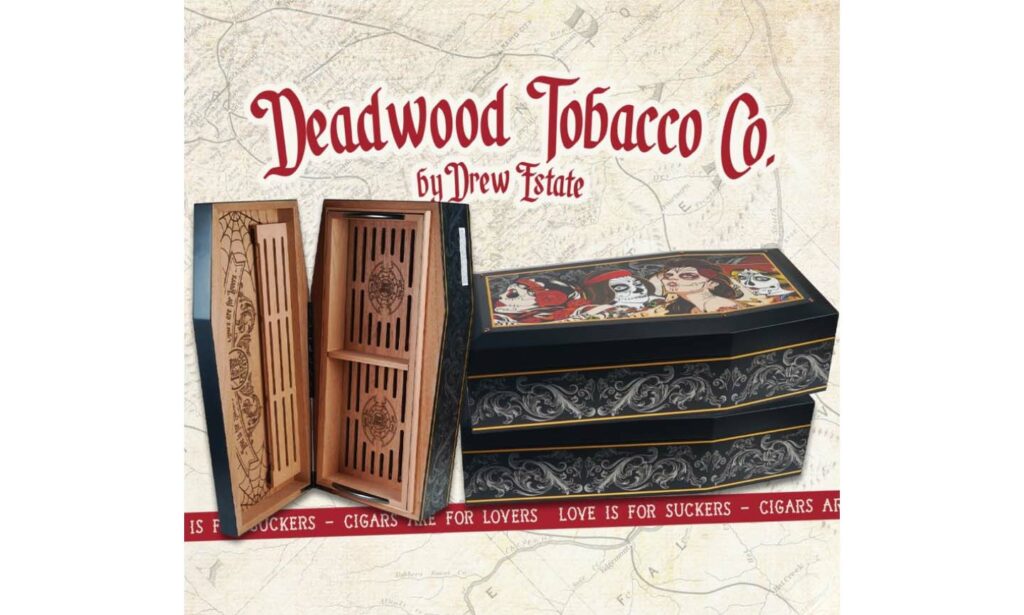 ---
Click HERE for our latest news!