Meerapfel Cigar will ship its second line, the Meir Master Blend, this fall in four vitolas. It is making its debut at the 2022 InterTabac this week in Dortmund, Germany.
The Meir Master Blend honors Meir Meerapfel and comes in a 5.75 X 52 Double Robusto flagtail ($86), a 4 ⅞ x 50 Robusto ($42), 7 x 47 Churchill ($50) and 6 ⅛ x 52 Pyramid ($57). The Double Robusto is packaged in a 10-count ornamental container and the others in 25-count wooden boxes. Production is limited to 613 containers for each size.
The Meir Master Blend will ship late October/early November and be available to U.S. retailers.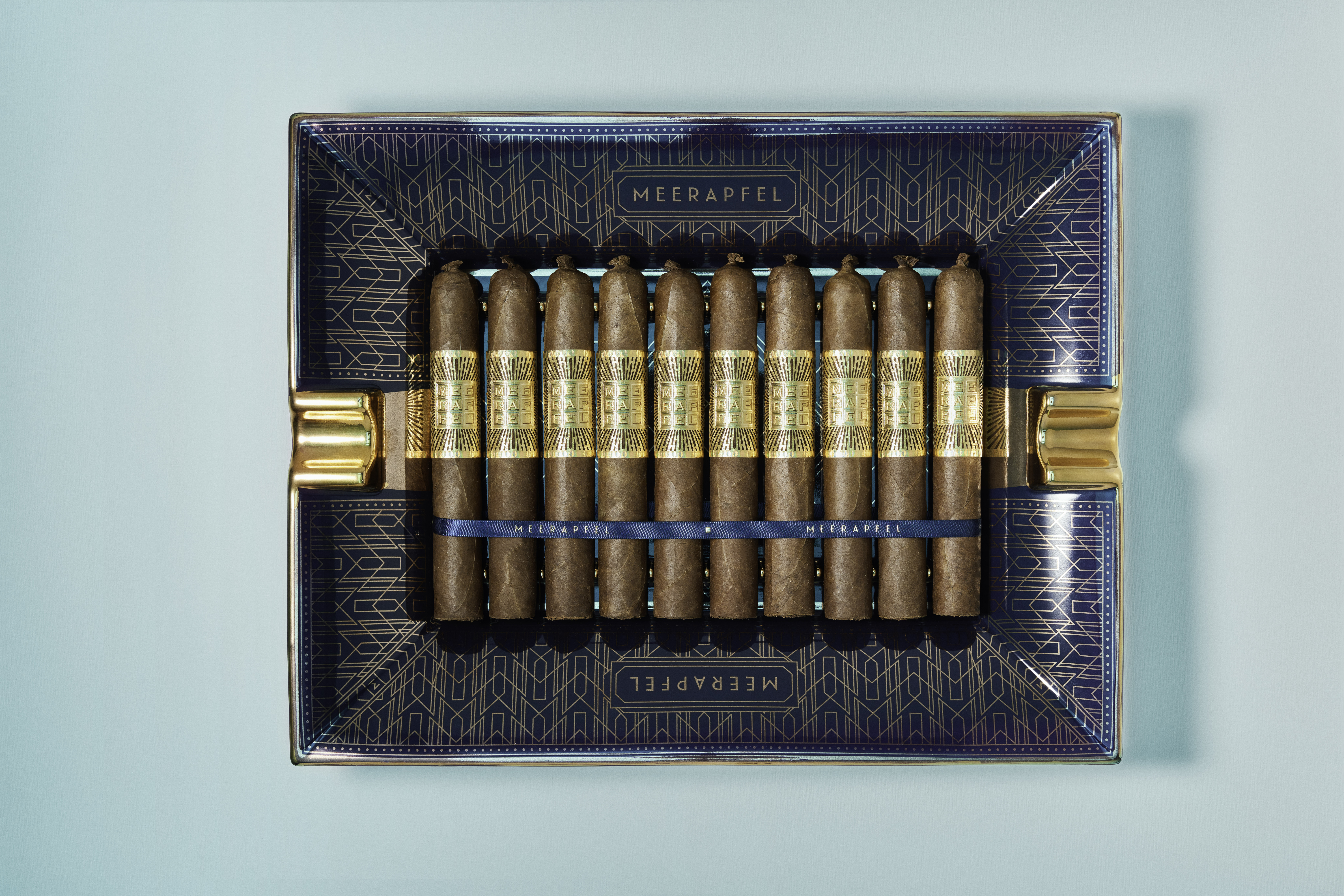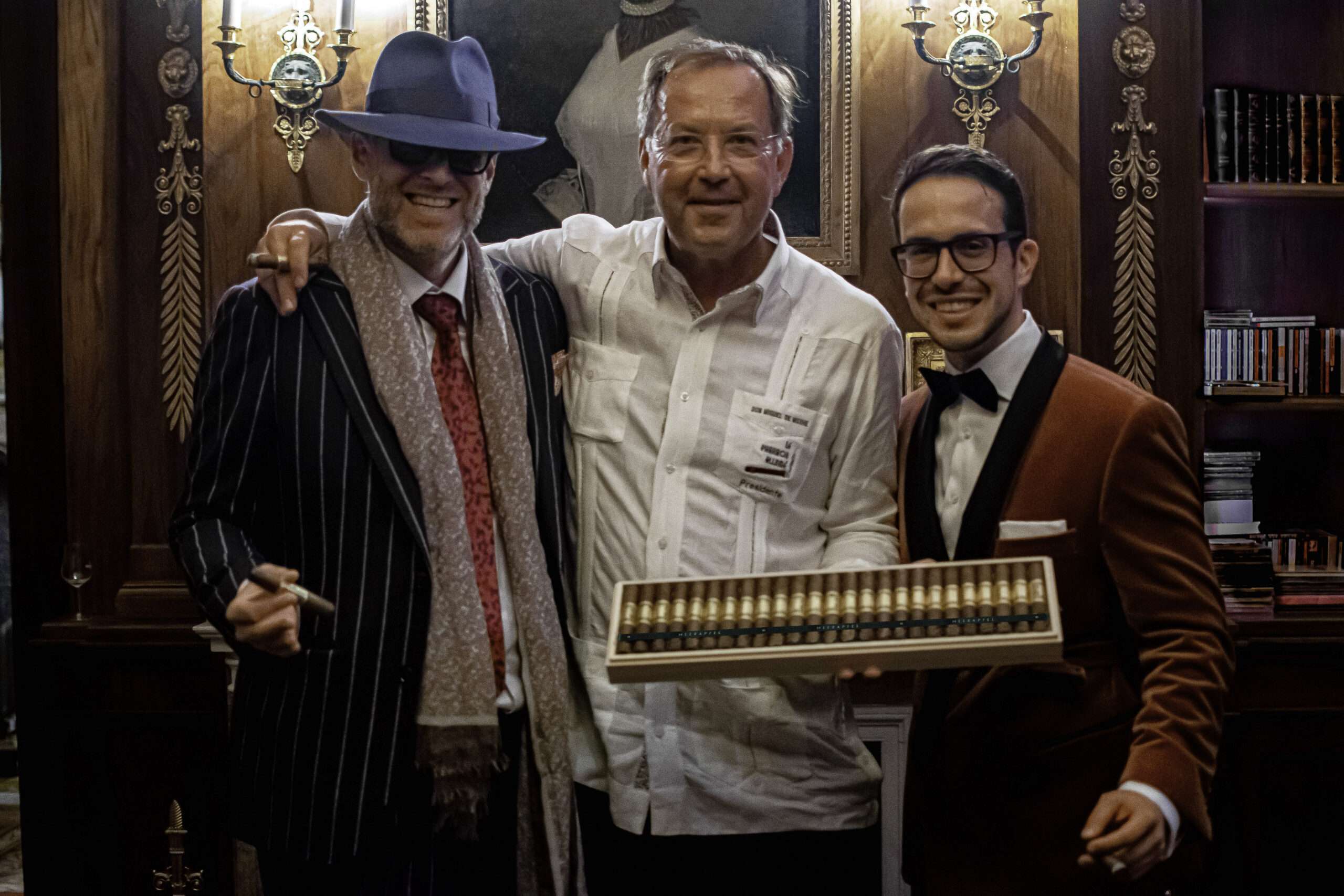 ---
Click HERE for our latest news!