Oliva Cigar has updated last year's Advent Calendar and it includes a bonus gift besides the 25 cigars.
Over the past years, Advent Calendars have made a comeback and the one that Oliva released last year proved exactly that. That's why they are bringing back an improved version for 2022. 
Each door in the cigar calendar will house an Oliva, Nub, Cain, or a surprise un-released cigar line. Among the goodies inside will be cigars from the Serie V, Serie V Melanio, Serie G, Serie O, and Connecticut ranges, as well as some surprises in the form of limited-edition cigars. 
The calendar will only be for sale inside the US and will retail for $220.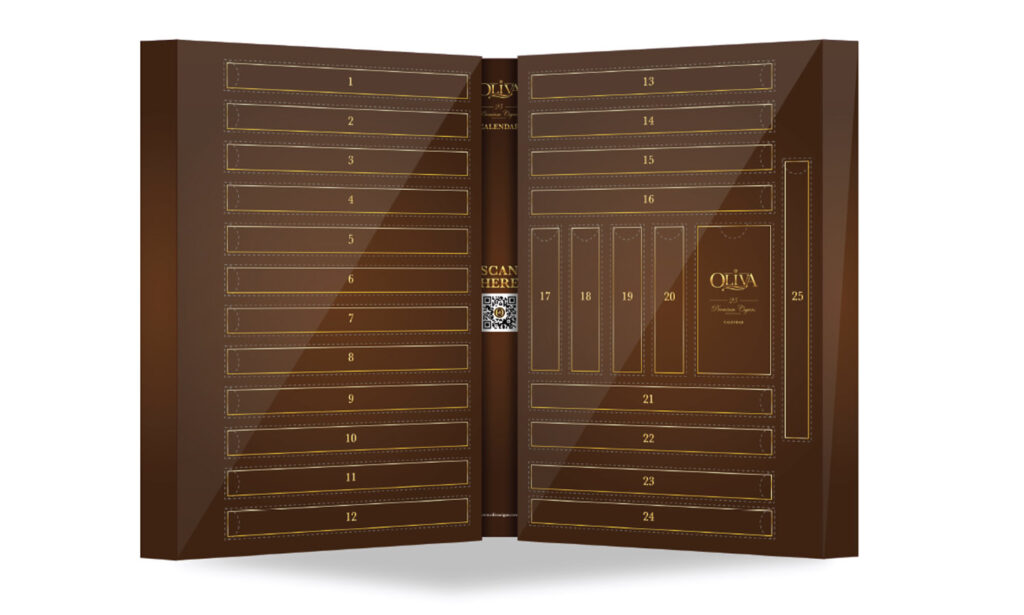 ---
Click HERE for our latest news!