Macanudo goes back 11 years with its latest Vintage entry with the Vintage 2010, citing a year that gave us the highest temperatures in 25 years in the Connecticut River Valley, with high humidity and optimal rainfall, setting the table for fine shade-grown wrapper tobacco. 
This is the tobacco that makes its debut in the Vintage 2010, which will come in a 6.625 x 54 Toro Grande ($11.99), a 6.25 x 52 Torpedo ($11.99) and a 7.25 x 48 Churchill ($12.99).
The blend features Dominican Piloto Cubano 94, a proprietary Cuban-seed varietal regenerated by General Cigar's agronomists over a ten-year process, with Nicaraguan and Honduran leaves, aged three and five years, respectively. The blend is bound with a Honduran leaf.
Made at General Cigar Dominicana in Santiago, Domincan Republic, the smokes come in 20-count, handmade wooden boxes.
"We could not have asked for a better growing season than we had in 2010," Ernest Gocaj who oversees the Connecticut growing operations for Macanudo said in a statement. "Yet this is only part of the story. After such a beautiful crop is harvested, the hard work begins again because the most critical process for growing tobacco is curing. Given how unique and special this crop was, we were obsessive in monitoring the tobacco throughout the eight-week curing process, and ultimately brought its very best attributes to life."
The Macanudo Vintage 2010 will be released August 17.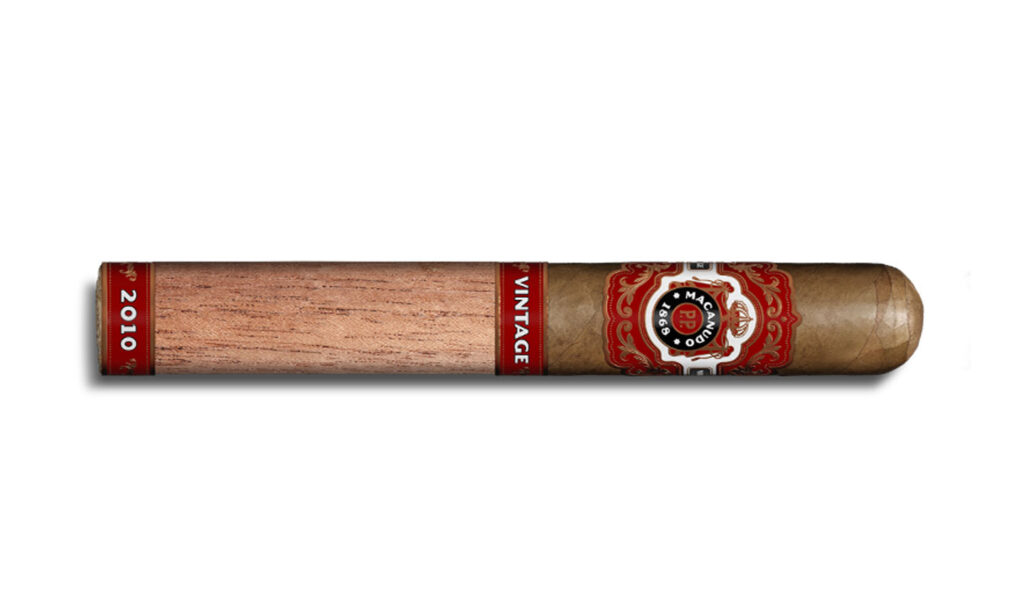 ---
Click HERE for our latest news!