Southern Draw Cigars has added two new cigars to its Jacobs Ladder line as part of its fall release schedule. The Oblivion is a 5 x 58 perfecto with a stronger combo filler than the original ligero tobaccos, while the Un Presidente is a 9 x 48 gran corona, obliging the brand's fans who are seeking a thinner ring gauge and longer smoke. Each is released in an initial limited run of 4,000.
"Consumers have now been enjoying the bold but approachable Jacobs Ladder blend for years, but we have developed two new ways of celebrating the triple-ligero Brimstone version after a gracious reception of the 2019 Brimstone release," Ethan "Jacob" Holt, the namesake of the blend, said in a statement.
The Oblivion is priced at $49.95 per 5 pack, with options for 10 and 20 count purchases for Cigar Federations loyal consumers.
Un Presidente is available on a first-come, first served basis at $15 per cigar and $75 for a five-count display tray. A limited amount of ten-count bundle refills is available for $150. Shipping begins in November.
Both are Nicaraguan made by AJ Fernandez Cigar Co., with USA wrapper and binder and Nicaraguan filler.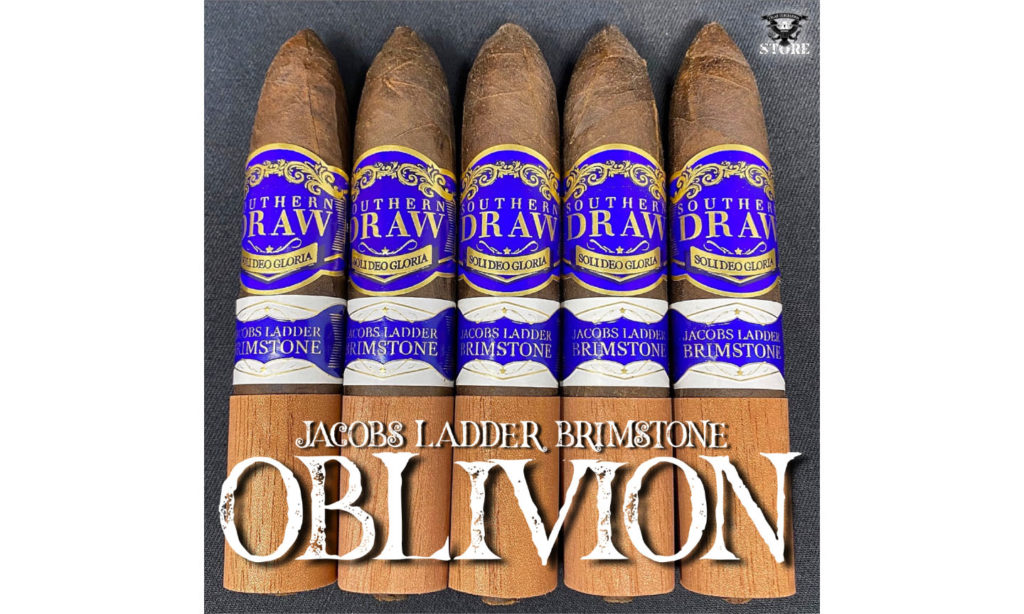 ---
Click HERE for our latest news!