Protocol Cigars announces the release of The Protocol Cyber Crimes Unit, the fifth line for the boutique Protocol brand known for its law enforcement themed releases. The latest is a tribute to internet security workers like Protocol co-owner Kevin Keithan, who said in a press release that the new smoke "will be a Nicaraguan puro with a Rosado Habano wrapper. It will be creamy and smooth yet a good punch in the mouth."
The Cyber Crimes Unit will be produced at the La Zona Cigar Factory in Esteli, Nicaragua in a short Churchill (6.5 x 48). The cigar comes in a 10-count box with a price of $105 per box and $10.50 per smoke.
Since forming in 2015, Protocol has released lines honoring famous crime-stoppers (Protocol Lawman Series), unidentified victims (John Doe and Jane Doe Series), organized crime (Five Families) and criminal transport (Paddy Wagon Series).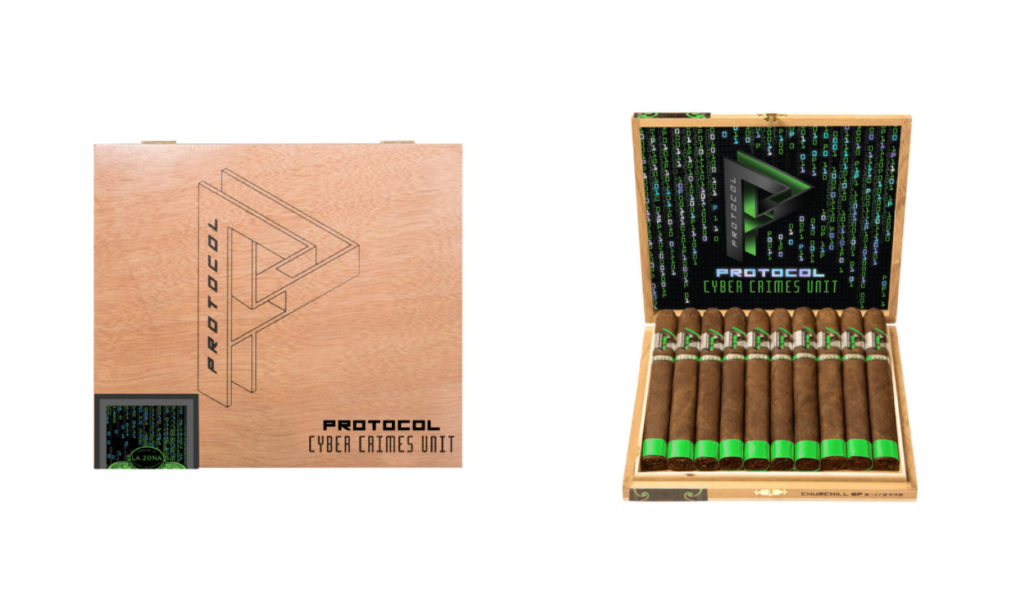 ---
Click HERE for our latest news!