Oliva announces a QR
Oliva Cigars wants you to get the history of your smoke with a quick scan.
Using a QR, or quick response, barcode on each of its Serie V Melanio boxes, scanned easily with the camera function on a phone, customers can find detailed background information on that cigar. That info includes where the cigar was rolled and what tobacco was used, along with the skilled factory workers who made it.
Along with putting a face and personality behind the product, people who scan the quick response code will also be able to watch videos of the factories that manufacture the cigars.
"People like to know from what farm their food is coming," Oliva CEO Cory Bappert said in a statement."Where their wallet and T-shirt has been made and who finished the table they just bought. We are happy to offer as the first ones in the industry a similar experience for the cigar smoker."
The barcode is another embrace of technology by Oliva, which has also introduced some upgrades to the cigar making process at its TABOLISA factory in Estelí. Read about Cigar Snob's visit to the factory here.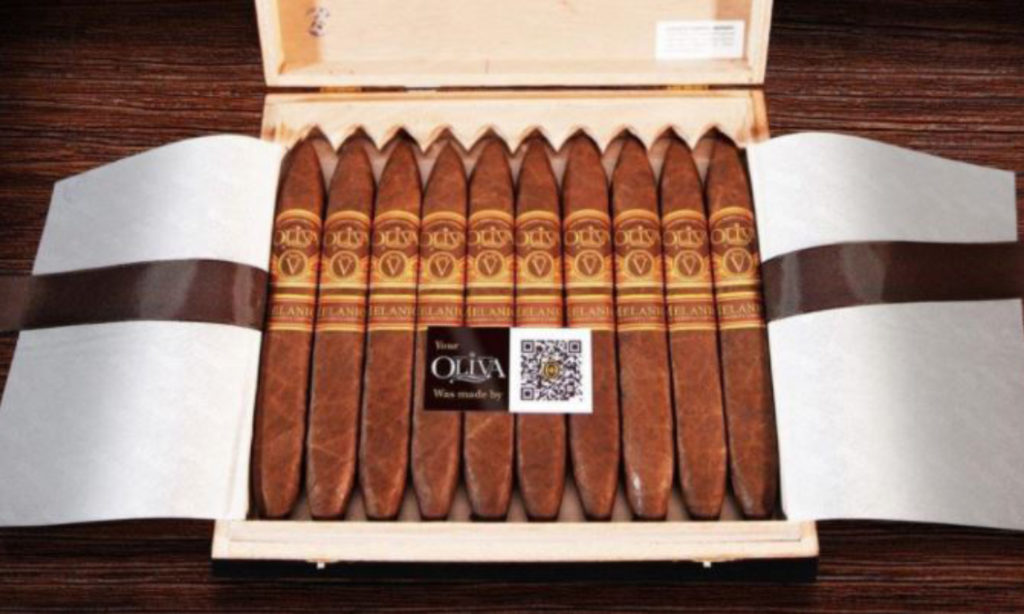 ---
Click HERE for our latest news!