After a 2018 launch in Italy and Europe to celebrate its 200th anniversary, Manifatture Sigaro Toscano is bringing the Toscano Duecento to the U.S.
The hand crafted Duecento – Italian for "two-hundred" – is unique for its size, a 7.75 x 46 cigar rolled in a truncated, cone shape, with a Kentucky seed leaf wrapper with Italian and Kentucky filler.
The wide-belly cigar is manufactured in MST's Lucca factory and sold in the U.S. by Miami Cigar & Co.
Because it's an Italian cigar, the Duecento can be smoked "ammezzato," or cut in half in the middle to be smoked in two parts.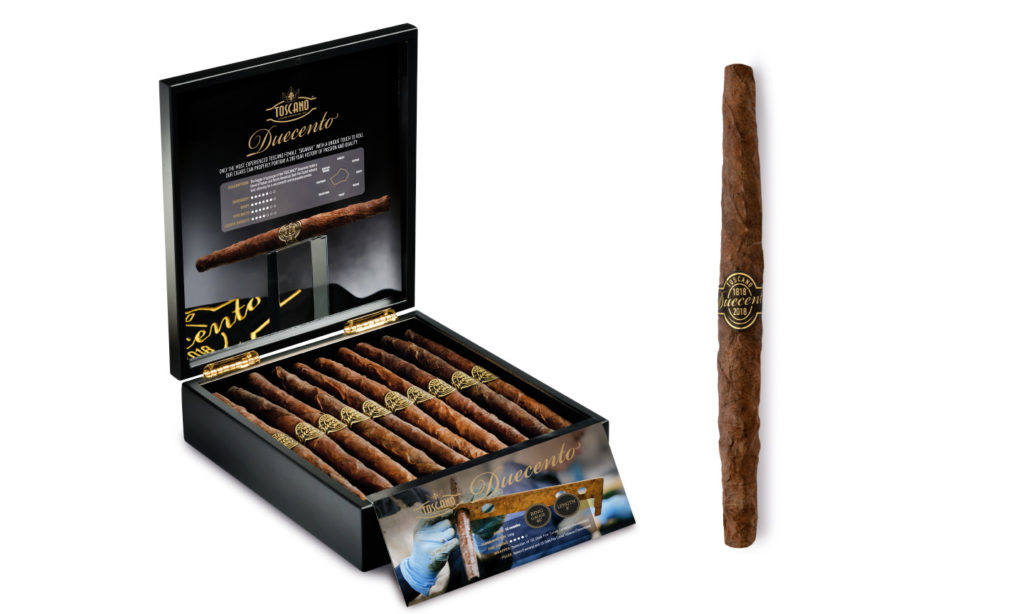 ---
Click HERE for our latest news!