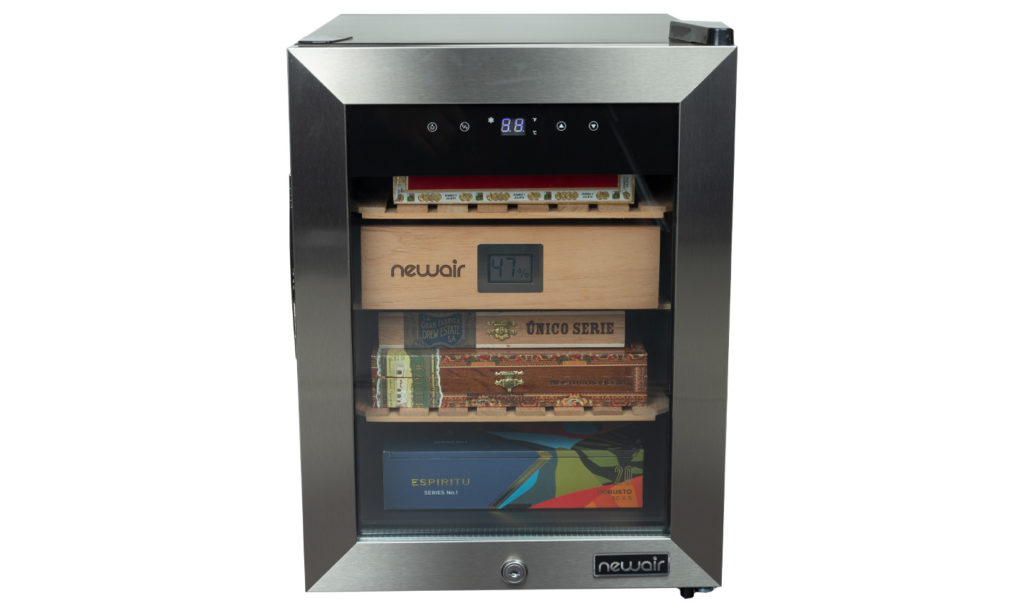 NewAir 250 Count Thermoelectric Humidor
$399
It looks like a luxe, stainless steel dorm refrigerator, but you'd have to be one evolved college kid to have this. The first thing we noticed is the large digital hygrometer on the face of the cedar drawer. It's an indication that this is not one of those converted wine coolers, it was built from the ground up to be a humidor. And although we always recommend you keep the humidor temperature between 68° F and 70° F, the thermoelectric cooling element can bring the temperature of the humidor down to 52° F while being highly effective at maintaining humidity levels. Temperature can be easily adjusted – in F° or C° – at the top of the unit, and the larger fan, which moves the cool air and circulates the humidity, reduces the possibility of dead spots.
The 1.16 cu ft. interior provides three cedar wood trays that can be adjusted to accommodate varying sizes of boxes, and you can put those loose cigars in the drawer. All of this comes in a modern looking, small package, about 30lbs and 18 inches high.
---
Click HERE to check out our other essentials!