Vintage Blend (2017, 2018, 2019, & 2020)
Cabernet Sauvignon 
Maipo Valley, Chile 
The Lost Grape of Bordeaux 
Chile's wine history dates back to the 16th century when Spanish monks planted vineyards and noticed that the soils and climate were ideal for grapes. By 1810 when Chile gained its independence, the wine industry had already been established although it was mostly sweet wine made from pais and muscatel grapes.
It wasn't until wealthy Chileans began travelling and being influenced by French wine that the country's wine culture started changing. The introduction of French grape varietals like cabernet sauvignon, sauvignon blanc, merlot, and perhaps unknowingly carmenere started around 1850, just before the phylloxera plague ravaged many of the vineyards in France. Through confusion, carmenere was planted as merlot and although it was clearly different, no one knew any better so it was considered "a Chilean merlot."
It wasn't until 1994 that a famous French ampelographer (ampelography: the science of description and identification of grapevine cultivars) was in Chile and noted that this particular grape in one of Viña Carmen's Maipo Valley vineyards was not merlot at all. After DNA analysis it was determined that it was in fact carmenere, one of the original six Bordeaux varietals that was thought to have disappeared in the late 1800s.
TASTING NOTES
The Carmen Vintages Blend III is an interesting blend of vintages as opposed to a blend of grape varietals. It is meant to highlight the varietal's characteristics by blending out differences from across vintages. The Vintages Blend III has loads of black currant, licorice, and spice with a well-balanced acidity on the palate.
Cigar Pairing: Oliva Serie V
The Oliva Serie V consistently produces an excellent smoke output with a balanced profile of smooth pepper, cocoa, oak, and coffee. It's nearly full-strength but its smooth, well-aged tobacco allows it to pair well with the Carmen Vintages Blend III's silky tannins and rich, black currant core. The wine seems to cover the cigar's cocoa flavors with a layer of raspberry and cherry that conjures up thoughts of a Black Forest cake. The reverse order brings a more austere characteristic to the wine, temporarily wiping away the fruit sweetness before it bounces back with gusto a puff or two later.
---
Plus One
Carmen Gran Reserva Carmenere 2019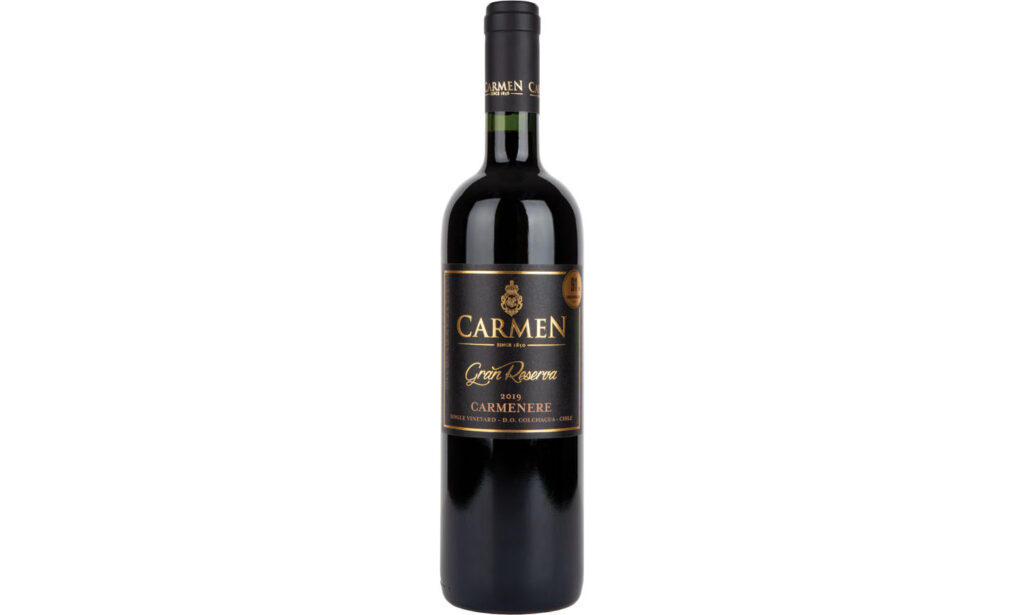 After the re-classification of the grape, Viña Carmen was the first to bottle a carmenere as a carmenere when they released the Carmen Reserve Carmenere in 1996. It was a unique occurrence in the wine world; the grapes had been harvested in 1994 as a merlot but bottled as carmenere in 1996.
On the palate the wine sits somewhere between cabernet sauvignon and merlot but with a flavor similarity to a pinot noir. The wine pairs impressively with a variety of foods as well as cigars. We enjoyed it most with medium-bodied blends from Honduras or Nicaragua.
---
Click HERE to check out our other Perfect Pairings!