There is more to this town than theme parks and bumper-to-bumper chain restaurants. Leave the kids at home and enter a whole new world of adult activities in Downtown Orlando and the funky little outposts that surround it.
I didn't grow up "indoctrinated" by the mouse and his friends. I could go into the myriad reasons for it but suffice it to say that I am in the minority when it comes to people who grew up in Florida. Most Florida families take multiple vacations per year to worship at the altar of the mouse but growing up my family had the incredible good fortune that my dad worked for Eastern Airlines when it was in its heyday. Rather than going to see a fictitious reproduction of a foreign city, we visited the actual city. So when the invite came to visit Orlando "Like a Local," I was hesitant but decided to give the city one more shot.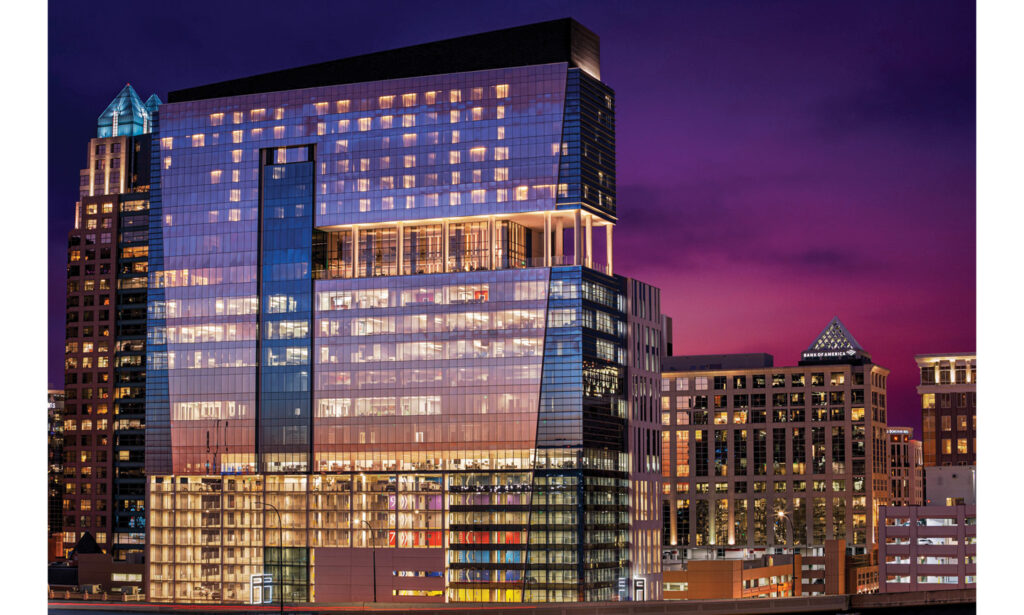 I checked into the AC Hotel Downtown Orlando and from the moment I set foot in the sophisticated, 180-room hotel situated inside the SunTrust Plaza Building, I immediately started to feel at ease. The design of the common areas is modern and clean while still managing to be cozy and welcoming; the fully stocked bar at the far end of the lobby may have had something to do with that. Unlike most lobby sundries stores that feature a selection of sugary snacks and greasy chips, the AC Store is stocked with decadent gourmet snacks as well as diet friendly fare and even a selection of fine wine. Inside my room I was impressed further by the clean lines, smart lighting, comfortable bed with a variety of pillow types, and an absolutely killer bathroom.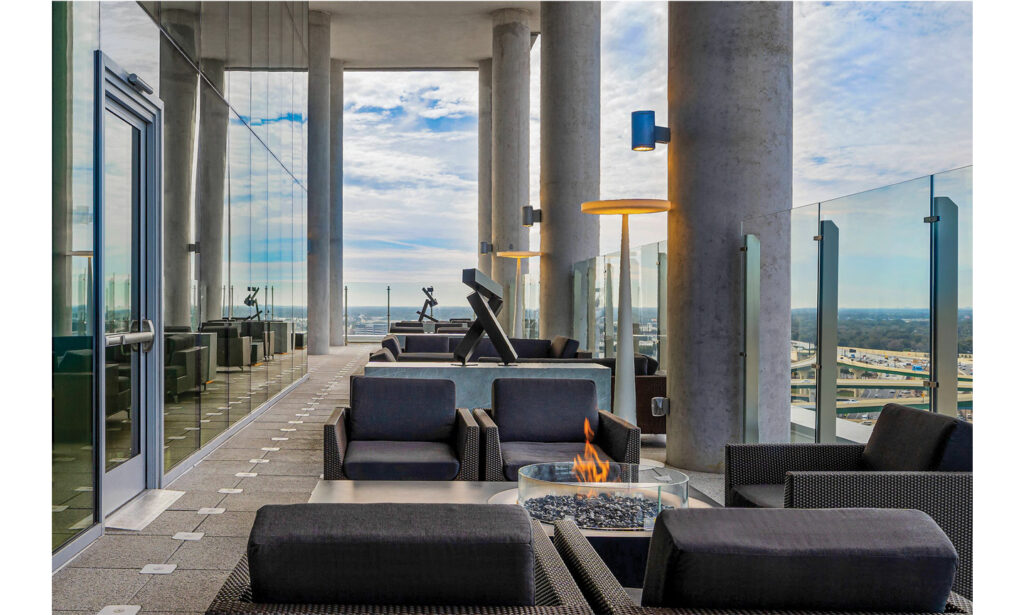 After settling in, I met up with the group for drinks at the hotel's SkyBar rooftop terrace offering craft cocktails along with panoramic views of downtown. We enjoyed some of the SkyBar's seasonal drinks like the Autumn Leaves, a unique take on an old fashioned where apple brandy is combined with Knob Creek bourbon to bring the fall vibes to this venerated drink. Then there's the mezcal-based Cuando Quando Cuando involving Del Maguey mezcal with Aperol and a citrus twist. We figured if we wanted to stay upright it was best to follow up these libations with some of the SkyBar's elevated tapas. They had me at Blackened Tips of Filet drizzled with a rich Béarnaise aioli. We added in the Meatball Cazuela with Manchego cheese, a Spanish style shallow bowl of meatballs with the famed Spanish cheese sprinkled throughout. And to show that it's not all Euro-themed, we had the crispy chicken wings with the house made hot sauce, boom! The only downside to this incredible terrace is that like most Marriott properties, there is no smoking allowed on it but this shortcoming is resolved easily thanks to the hotel's proximity to one of the world's best full service cigar lounges. More on this later because now it was time to walk over to the Amway Center to catch the Orlando Magic taking on the Boston Celtics.
The hotel's proximity to all that downtown Orlando has to offer is second to none. Walk for 5 minutes west and you run right into the Amway Center, 10 minutes west and a couple blocks north is Exploria Stadium, home of the Orlando City Soccer Club. A little farther still, about a 25-minute walk, you have Camping World Stadium where they play college football's Cheez-It Bowl, the VRBO Citrus Bowl, and numerous concerts and monster truck shows. A block or two east of the AC Hotel Downtown Orlando is the impressive Dr. Phillips Center for the Performing Arts. My room at the AC Hotel had an unobstructed view of the center's Seneff Arts Plaza, which was bustling with activity as we returned from the Amway Center. I'd make my way over eventually but after a fun evening of drinks, tapas, and the Magic winning on a buzzer beater, it was time to call it a night.
We woke up on a mission to see as much of downtown Orlando as we possibly could in one full day. I fired up a Davidoff Signature petit corona for our walk up Orange Ave to Craft & Common for breakfast. We walked past the Church St train station and it got me thinking about whether or not it was feasible to take a train from Miami and end up right here in downtown Orlando? It turns out it is quite feasible not only from Miami but from anywhere Amtrak operates. If high-speed trains are your thing, construction of Brightline's high speed service to Orlando is slated to be finished in 2022. I took my last puff of the Davidoff Signature and we sauntered into Craft & Common with a hankering for coffee pronto.
The place has an easy-going feel to it. It was a Wednesday morning and we were surrounded by all manner of people; some in flip-flops, some in suits, but all locals except our touristy group. No matter, this place elevates the art of being welcoming to another level. Even their menu is welcoming to all; regardless of food allergies or preferences they have something for you. I had an American coffee and a toast called Notorious B.L.T. because B is for bacon and I don't pass up bacon. The sourdough toast smothered in garlic aioli that is the base of the Notorious was outrageous and rather than straight up lettuce and tomato, they used baby arugula and little cherry tomatoes. My only mistake was that I should've ordered two.
With an eye on burning off our breakfast calories, we booked a swan paddleboat ride on nearby Lake Eola. The lake and the park that surrounds it are right smack in the middle of downtown and from the center of the lake on your swan boat you have a 360 view of the city. Pro Tip: Bring a waterproof Bluetooth speaker for tunes and heads up: drinks and smokes are not allowed on the swan boats.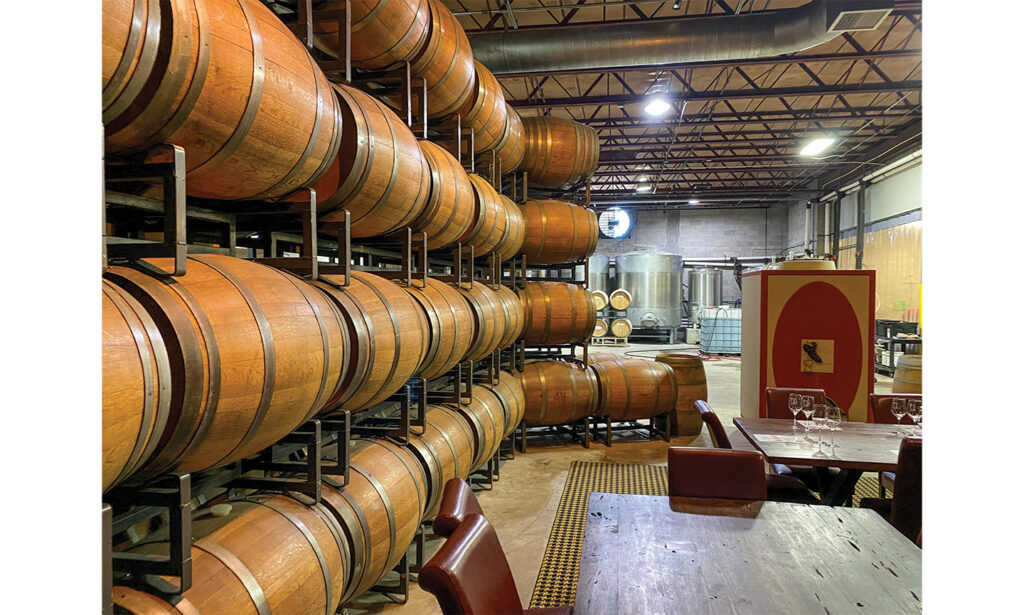 After our paddleboat workout around Lake Eola, we were ready for refreshments of the alcoholic variety. No walking this time as our legs were approaching the fortitude of Jell-O and we were going a bit further out this time. We headed to the Mills 50 neighborhood to visit Quantum Leap Winery (quantumleapwinery.com) about a 10-minute ride from the center of downtown. This local winery produces serious wine with an eye on sustainability and green practices. You're probably thinking, can you grow cabernet sauvignon in Florida and is it any good? Don't worry, they don't do that, instead they source their wine from vineyards all over the world in a negociant-style arrangement. The wine is then shipped to Quantum Leap in large containers, which is actually friendlier to the environment than shipping in bottles, and then the wine is finished, bottled, and distributed at Quantum Leap Winery. We tasted a flight of their 2020 Pinot Grigio from Veneto, Italy, a 2019 Rosé from Dry Creek Valley in Sonoma, a 2017 Pinot Noir from Willamette Valley in Oregon, the 2018 Kaley's Rescue Red and blend of reds from the Sierra Foothills in California, and we finished with the 2016 Winemaker's Cuvée, the heaviest of the bunch. I left the rest of the group inside the winery, asked for a refill of the Winemaker's Cuvee, and headed out to the terrace to fire up a My Father robusto with this wine. They set me up with an ashtray and I picked the spot farthest from the door. The wine is big and tannic and held up beautifully to the strong Nicaraguan pepper and earth from the cigar.
With a belly full of wine there wasn't much more to do than take a nap and recharge for the evening. I'm not a big mid-day napper but on this day it was needed. My room's blackout curtains let me zonk out and wake up ready to rock.
We reconvened in the lobby and took a short ride back to Mills 50 for dinner and drinks. We came back to it because it's such a vibrant and eclectic little business district full of public art installations and cool spots like the independently owned Bites and Bubbles Restaurant and Bar (bitesbubbles.com), where we had reservations. In an interesting turn of events, the location that houses Bites and Bubbles was previously a cigar bar that went out of business at the onset of the pandemic. Owners Eddie Nickel and Nicholas Olivieri came up with the concept after spending a lifetime in hospitality. The place manages to be elegant while feeling extremely relaxed and friendly. We sat on the rooftop terrace and immediately ordered the mother of all charcuterie boards, the famous deviled eggs from Eddie's family recipe, and the shrimp cocktail featuring eight gigantic prawns, a deliciously spicy cocktail sauce, and a seaweed salad. The selection of bubbles, as in Champagne and other sparkling wines, was too much for me to resist. It took me a minute before I decided on the Taittinger Brut, there's nothing wrong with that selection. There was also nothing and I mean absolutely nothing wrong with the lobster pizza that came out next. Lastly they brought out the Piramide al Cioccolato, a beautifully produced pyramid of chocolate mousse filled with chocolate and hazelnut crunch. Yeah, it's like what a Toblerone chocolate dreams of being when it grows up.
After dinner we rode over to the Ivanhoe neighborhood where Epic Paddle Adventures (epicpaddleadventures.com) set us up with a night glow-tour of Lake Ivanhoe. Our guide Angie set us up with our glowing paddle boards and led us out after a quick safety check and crash course. You're probably wondering if I took a clumsy dip in the lake but I'm happy to report that I managed to stay upright, except for the time when Angie had us all lie down on the paddle board and enjoy the clear night sky and the surprise fireworks show coming from a distant theme park. It was at this moment that I realized the depth of my folly; a cigar out here on this cool Orlando night would have been clutch.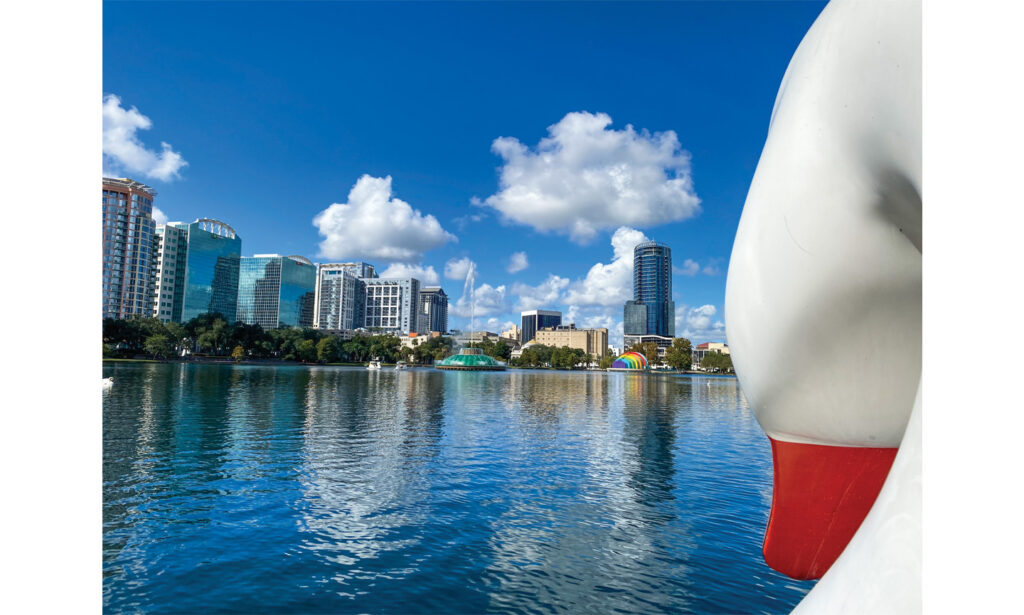 We returned to the dock and owners Richard and Jenny welcomed us back on land. As Richard loaded the boards and got everyone situated, I asked Jenny if it would have been okay with them if I'd smoked a cigar out on the water. "OK? It would have been a great night for it!" She painted a picture that really made me feel foolish for not having done so. "Not only could you have smoked a cigar out there, but when you get on land you can walk over to The Lucky Lure or The Florida Room and finish your cigar there." It turns out that both bars have cigar friendly terraces; I'm really starting to like this parallel universe version of Orlando. I had plans for the night so I passed on visiting these bars but I won't miss this opportunity next time.
I had set up some time to meet up with my old friend Jeff Borysiewicz of Corona Cigar Company (coronacigar.com). After a quick shower at the AC Hotel I walked over to Corona where Jeff was waiting by the bar. I said it earlier and I wasn't exaggerating; Corona Cigar's downtown location is without question one of the world's best cigar bars. For one the selection of premium cigars and pre-embargo Cuban cigars is second to none, the staff is always trained and ready to make suggestions, and the bar is stocked with all the spirits you know and love plus an impressive array of Corona's own barrel picks from different distilleries from all over the world. In other words, there are numerous drinks at this bar that you simply cannot get anywhere else. For me the choice is an easy one, the Maker's Mark Private Selection – Corona Cigar's Chocolate Truffle. I know it's a mouthful but it is essentially Maker's Mark 46 finished in a specific stave combination that pairs flawlessly with a variety of cigars and at roughly 111 proof, it's strong enough to go toe to toe with any cigar but can be diluted just enough to work with the mildest cigars. They also sell it by the bottle here as well; you better believe I left with two of them.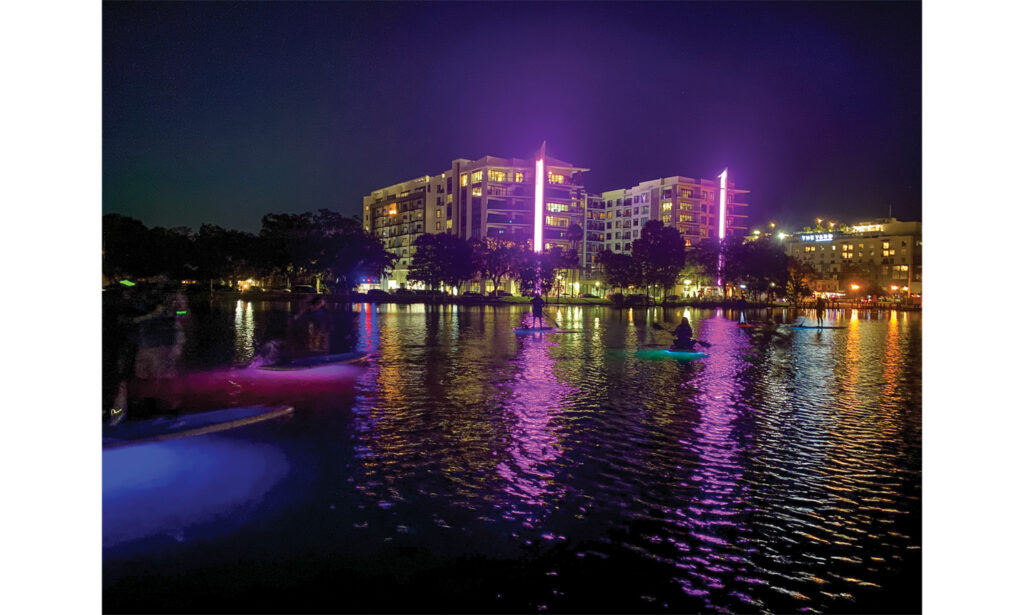 Jeff and I caught up for a bit and discussed what makes downtown Orlando different. "The difference is that it's one of the few places where the urban core, I'm talking about Orange Avenue, which is our main street, and Church Street, which is what they call main and main; there are people here from the time businesses open at seven or eight in the morning, your day crowd. When they're off, there are places for them to go and have a drink or something to eat. Then the town kind of shifts into a nightlife entertainment district and it's the same place." The fact that Orlando's stadiums are so intertwined with downtown is another key difference from my vantage point. "Yes in most places you go to the stadium in a different spot that during the day is a ghost town because there's nothing going on." We sipped on our bourbon and smoked a Florida Sun Grown as we peered out over a busy Orange Avenue. Jeff was beaming with pride as we talked about his city and added, "They use the term 'live, work, play' a lot of times in marketing but you can really do that right here."
By now this version of Orlando that I had never experienced to this degree had grown on me quite a bit. We walked all over downtown, visited several eclectic neighborhoods, and experienced everything from a local winery to a nighttime glowing paddleboat tour, and none of it involved making a line at a theme park. Consider me converted.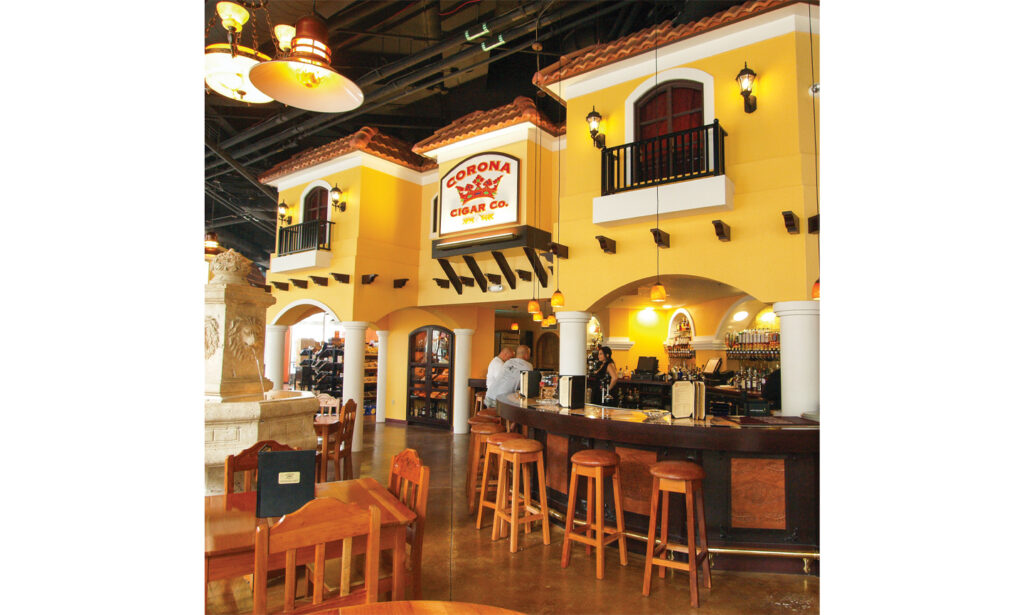 ---
Click HERE for more stories!