Our caffeine-fueled tour of Rain City took us to great food, great coffee and even better people — but Seattle should also be a cautionary tale to cigar lovers in the rest of the country.
by Nicolás Antonio Jiménez
Planning travel to our country's northernmost states in the winter can feel like a crap shoot. You could have snow delay your flights, then encounter temperatures that keep you holed up inside. Despite a reputation for precipitation, Seattle's not known for heavy snowfall, but Christ almighty did we dodge a bullet. Our original plan called for a visit to Rain City during what turned out to be one of the snowiest weeks of the snowiest month the city had seen in 30 years. After being hit by an unusual 10 inches or so of snow, tens of thousands of Washingtonians lost power, flights were canceled, and drivers spun their cars all over the state's slippery roads.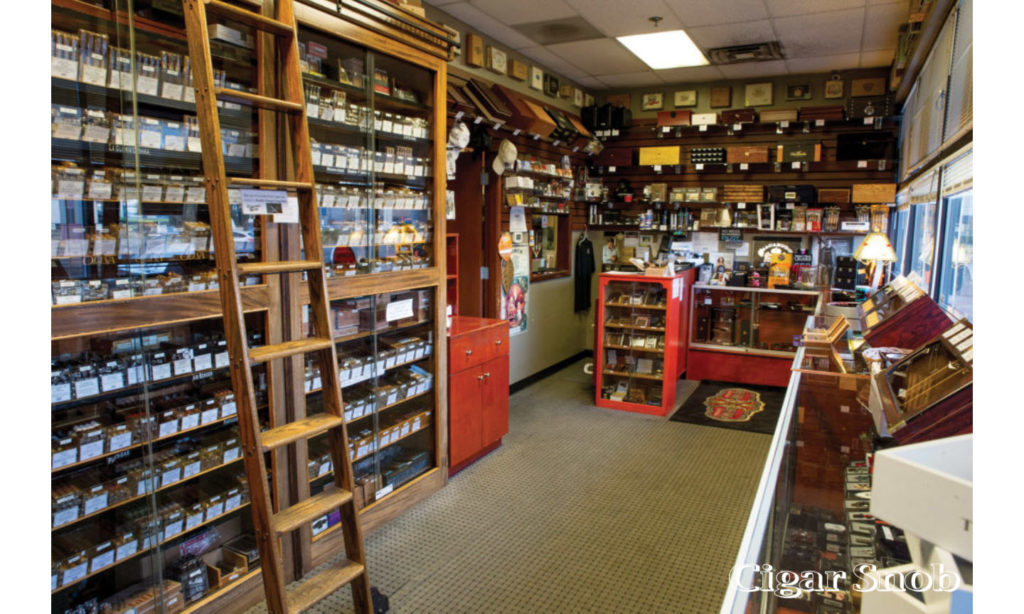 Some fortuitous procrastination led to our delaying the trip for a week, which put us in Seattle in weather that was actually kind of perfect for a couple of Miamians looking to get away from our 85-degree winters.
That nippy weather is also great for the secondary research we knew we would be undertaking. Miami is a coffee-obsessed place. And a small team that works in Cigar Snob's office — with its industrial-grade espresso machine that would make more sense as a fixture in a busy hole-in-the-wall café than in an office with a staff of five and a coffee shop right across the parking lot — consumes a medically inadvisable amount of coffee on a daily basis. But our love of coffee is narrow in scope. Most days, we make Cuban-style coladas every couple of hours; our art director Andy (who was with me for this tour of Seattle) and I rarely turn down cafecito. Despite our love affair with caffeine, though, we don't get much opportunity to experience the variety of specialty coffee (more on what that means in Andy Giambarba's piece on p. 57) that's abundant in Seattle and makes the town a coffee mecca.
Day 1
After a long day making our way from Miami to Seattle, we just had the last bit of the day to work with. We got in our rental car and made the drive east to Snoqualmie Casino (snocasino.com), about 40 minutes from Seattle-Tacoma International Airport. See, thanks to a 2005 law, smoking in any workplace is illegal throughout the state of Washington. The key word there is "workplace" because it means that the preferences of the consumer and the type of business in question don't matter. The law is written to keep any employee from ever being around smoke — even if they're working for a tobacconist.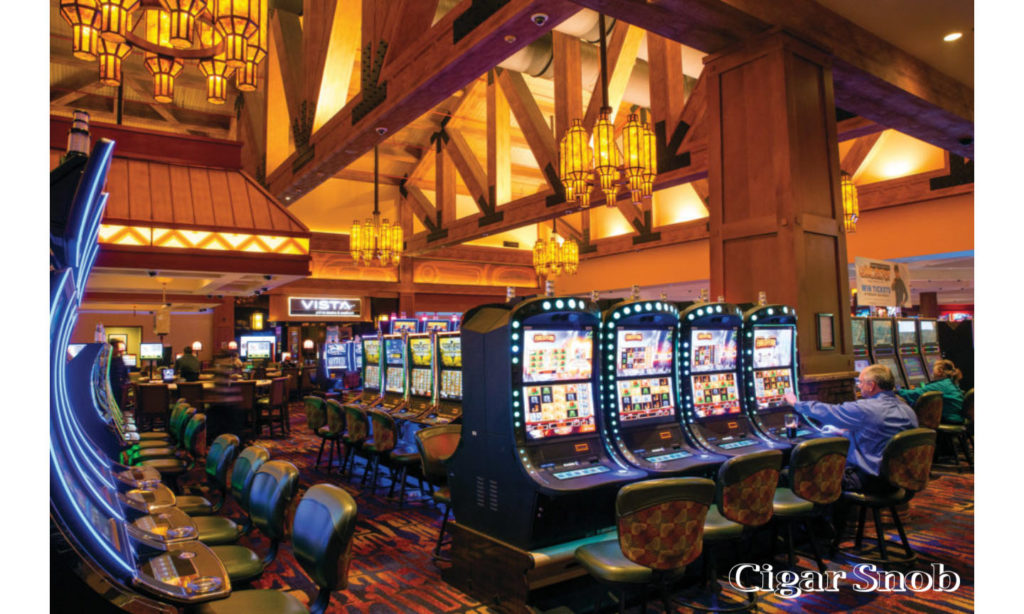 Like so many other laws, though, this one doesn't bind Indian tribes or their reservations, so when it comes to smoking indoors, the Snoqualmie Tribe and their Casino are effectively the only game in the area (the next closest lounge, Smokey Joe's — smokeyjoescigarlounge.com — is just outside of Tacoma, Washington on the Puyallup Reservation). Snoqualmie sits at a higher elevation than Seattle does. As you make your way up on the scenic drive, you might see more and more snow along the way — a rare sight in the city. Once you step into the casino, you'll make your way across the casino floor to Lit, the upscale cigar bar that's tucked to the side of the casino floor, offering a stark contrast to the flashing lights of the slot machines just outside with dark wood, warm lighting, comfortable seating and a well-appointed bar. This is as good of a place as any to sample beers, wines and spirits produced in the area. We went with Woodinville Whiskey Company Straight Bourbon Whiskey and Westland Distillery's Peated American Single Malt Whiskey.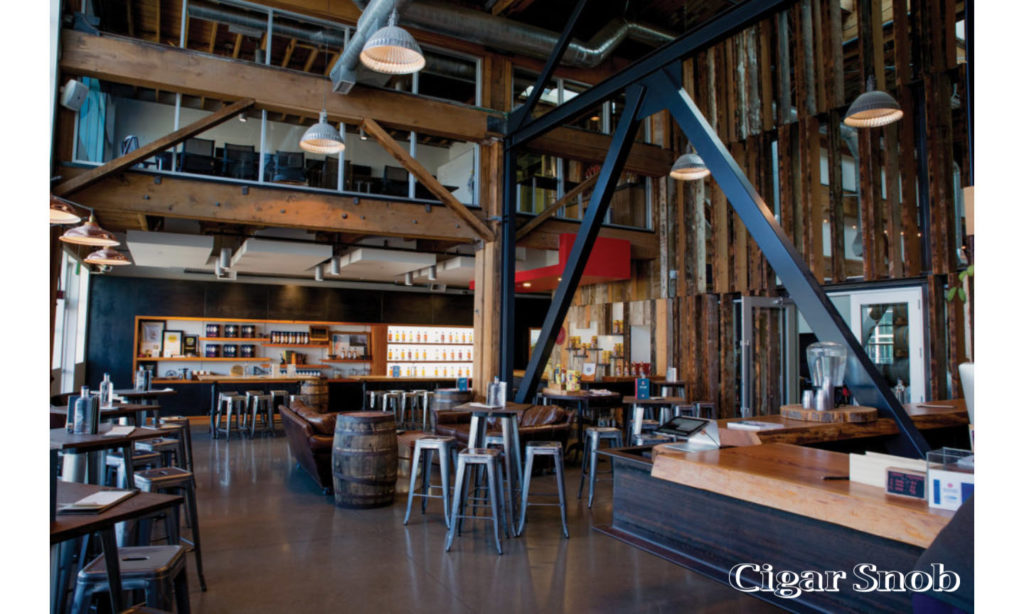 Most importantly, though, the humidor at Lit is not to be missed. It took me by surprise — you wouldn't think that a cigar bar with next to no competition would impress you this way. They could easily phone it in, after all. But once you walk in, you realize that the selection was curated by people who really do care about cigars and offering visitors like you all the selection you could want — including loads of boutique brands that are hard to find even in thriving cigar markets.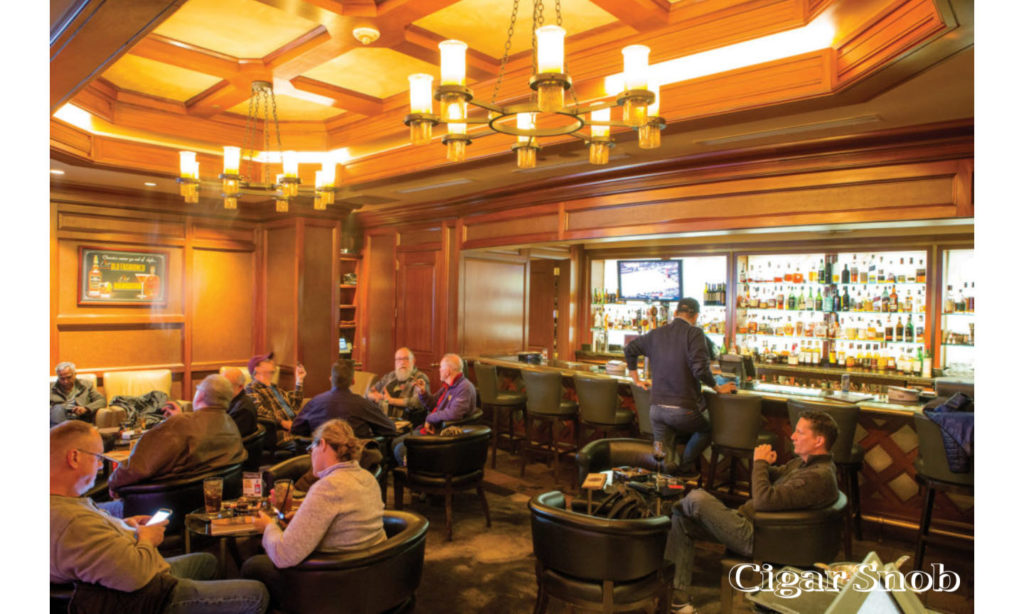 The first meal of our trip was right across the casino floor at 12 Moons, Snoqualmie's Asian restaurant. We went with the Korean Bulgogi Steak (8 oz. flat iron) and Kurobuta Tonkatsu (panko breaded Japanese Berkshire pork loin). These two meals both came in large ceramic trays with bowl-shaped sections for each component of the meal — rice in one, kimchi in another, and so on. Dinner was good — although the highlight, for me, was the Earl Grey tea ice cream sandwich (between two waffles) we had to round it all out.
Snoqualmie Casino's also got a steakhouse called Vista Prime Steaks & Seafood; both restaurants boast incredible views of the Snoqualmie Valley, although those are best appreciated at lunch since there's not much to light up the landscape at dinnertime.
Beat from a full day of travel and wobbly from a filling meal, we made the drive to downtown Seattle to hit our respective sacks and rest up for our first Rain City morning.
Long live the Queen (Anne)
We woke up well rested and ready to tackle the day thanks to the comfortable accommodations at The Inn at El Gaucho (innatelgaucho.com). A funky name for a hotel, I know. It's called that because it shares a historic building with the Seattle location of the El Gaucho chain of steakhouses. They're well known in the Pacific Northwest, and the chain's parent company also has some of the area's premier restaurants, bars and hotels. As you might imagine, our dinner plans for this second night pretty much made themselves. More on that later.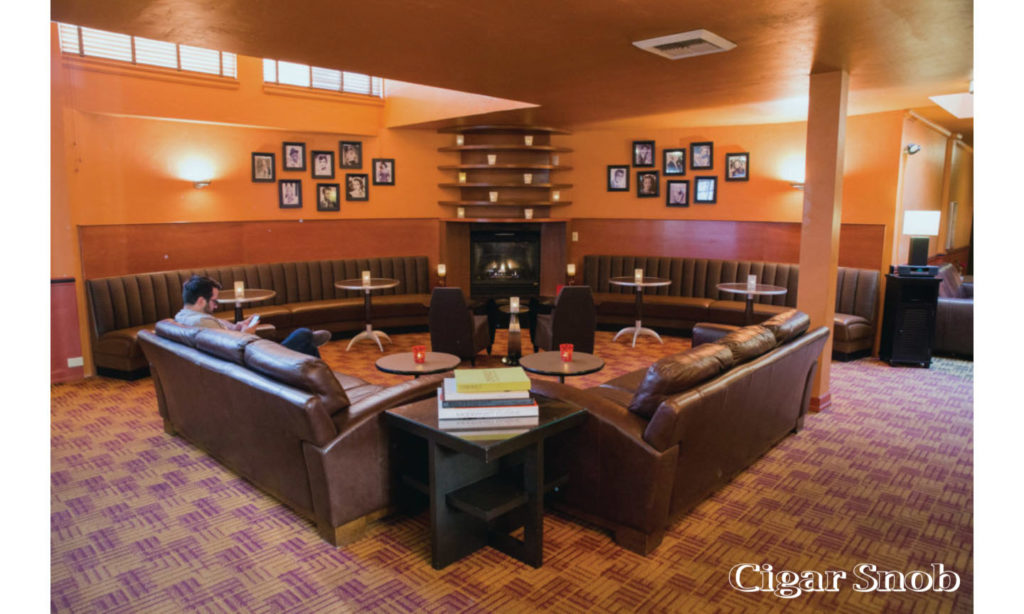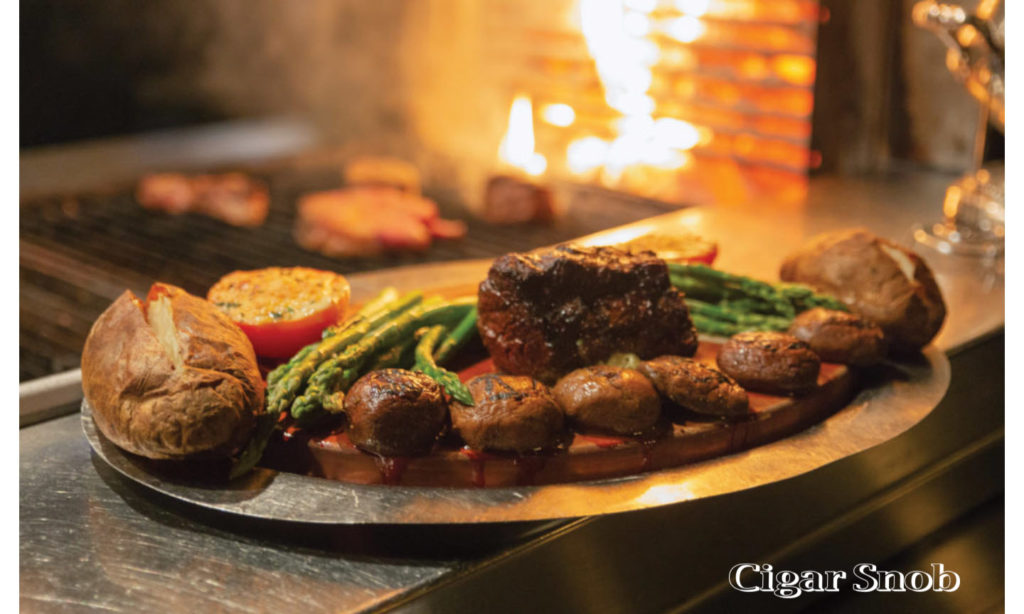 As I mentioned earlier, we had a specific side mission on this trip: to find and drink all the coffee we possibly could. Being the self-indulgent Cubans that we are and jonesing for a colada, we got in our car and drove north to Seattle's Queen Anne neighborhood, where I'd learned there was a "Cuban-inspired" coffee joint called El Diablo Coffee Co..
So just how Cuban is El Diablo? It's a respectable effort. The "Cubano" coffee does make use of caramelized sugar like the coffee Andy and I are used to, but it's not nearly as sweet and the blend's not quite right. And it's served with sparkling water — which is a classic move for great espresso, but which is, again, highly un-Cuban. We enjoyed the coffee on its own merits, but don't come here expecting to be transported to Little Havana by your cafecito.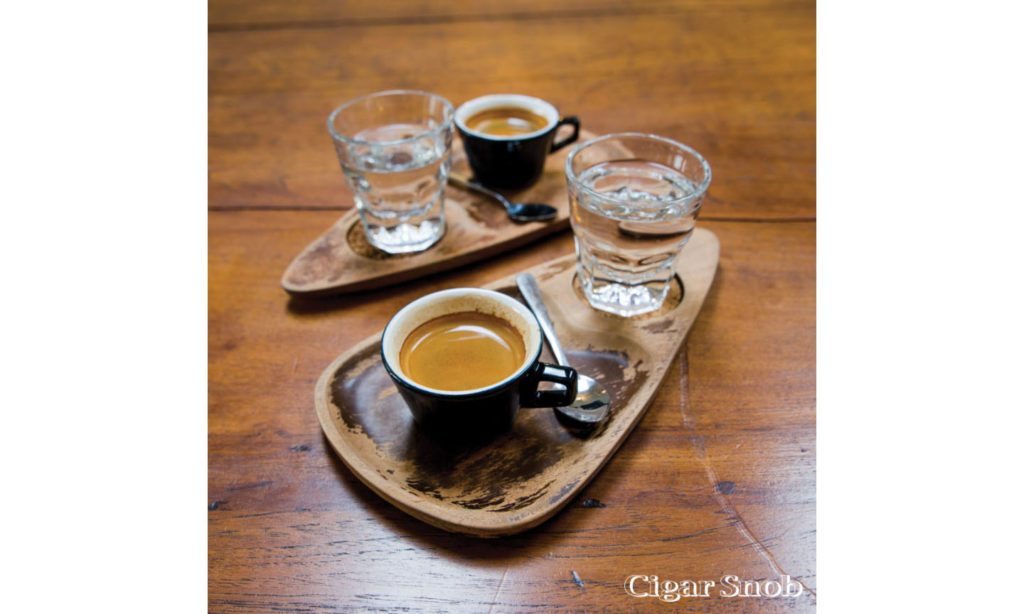 Included on the El Diablo menu are empanadas of varying degrees of Cubanness and a Cuban sandwich — which is really what got us the most excited. Having traveled all over the place keeping our eyes peeled for this sort of thing, it blew me away that El Diablo actually serves its Cuban sandwich on Cuban-style bread as opposed to a baguette or some other alternative. You can also get buttered Cuban toast with your coffee if you're not looking for something quite so heavy. Kudos to them for going the extra mile on that one.
The really great thing about this coffee shop, though, is the building. El Diablo is a decades-old institution in Seattle, but only moved into this location in 2018. Its new home is a Queen Anne-style house that blends in perfectly with the neighborhood around it, and the spacious second floor dining room was filled with regulars drinking coffee, reading books and looking like they were getting work done. The front porch would have been a great place to enjoy our coffees in warmer weather.
After our espressos, we walked a few blocks south on Queen Anne Ave to get our full breakfast fix at 5 Spot, a neighborhood diner with a section on the menu that changes every few months when the restaurant switches to a new city-based theme. There was a Nashville-themed section of the menu when we dropped in, so I started my day strong with a Nashville hot chicken breakfast sandwich. It had all the intestinal effects you might think it did — and it was freaking delicious. Naturally, we drank more coffee.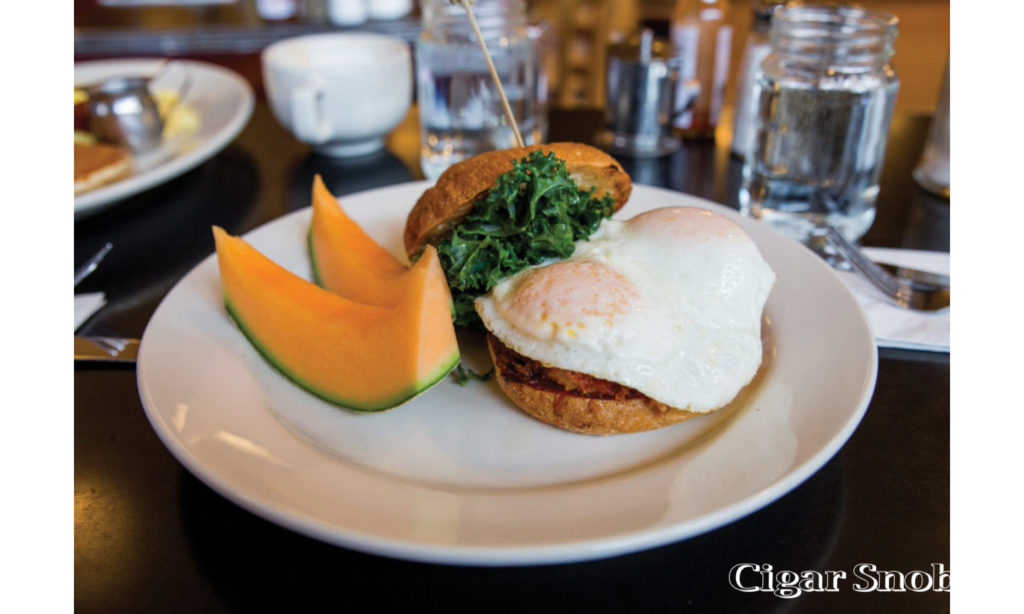 The menu isn't all that changes every so often here. 5 Spot works with local artists to create themed artwork as well, so most of what's on the walls changes along with the menu. It's the sort of idea you find yourself wishing someone would bring to your favorite neighborhood diner.
The Queen Anne is a great part of town to take a smoking walk. One of the city's more affluent neighborhoods, it's named for the Queen Anne-style architecture that's so prevalent there. Besides, if you really want to enjoy a cigar as a visitor to Seattle, taking a walk is among the only ways to pull that off; smoking isn't legal within 20 feet of any business entrance, so you can't legally linger anywhere while your stogie's lit.
When you're done with your cigar stroll, it's time to get high. Really high. Like… 600 feet high. At the Space Needle. What'd you think I was talking about?
Erected for the 1962 World's Fair, the Space Needle has remained one of the most recognizable and iconic structures in this or any other city's skyline. How many other buildings' silhouettes could you pick out of a lineup this confidently? The 10-mile-an-hour elevator ride to the observation deck takes roughly 40 seconds, and once you're there, you get the best views of the city and the waterways that surround it. The Space Needle is right up against Broad Street, which forms part of the southern limit of the Queen Anne neighborhood, so you'll be overlooking downtown skyscrapers in one direction and the neighborhood we'd just left in the other.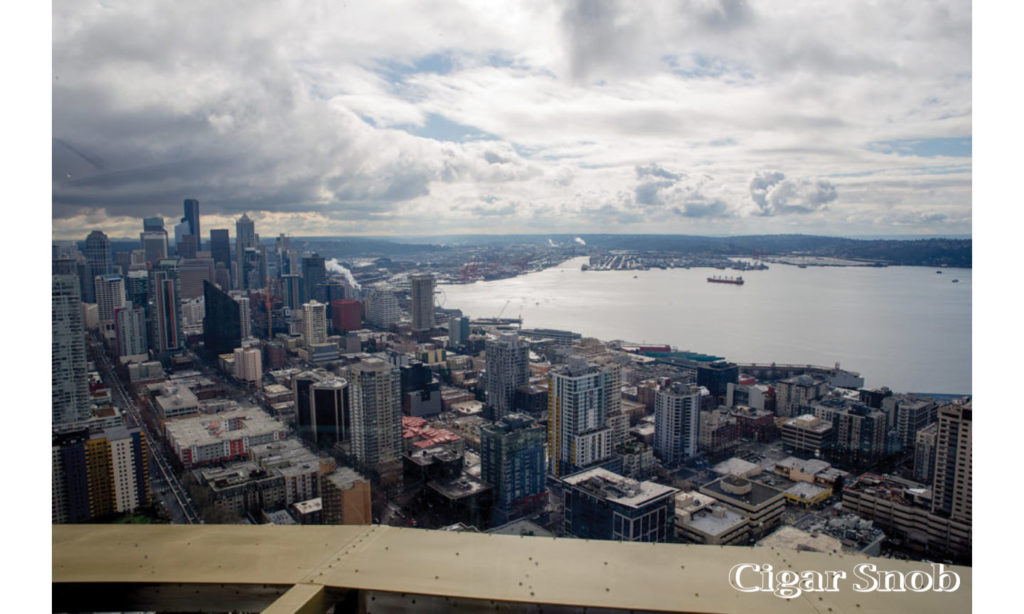 It's also just one part of a small cluster of arts and culture destinations like the Museum of Pop Culture, the Pacific Science Center, and Chihuly Garden and Glass. Tacoma native Dale Chihuly's work is everywhere — from airports to museums to botanical gardens. His glass sculptures, with their bright colors and frequent references to the ocean life of the Pacific Northwest, work as well in galleries as they do in gardens. And at this museum dedicated exclusively to his work, we took a deep dive into the Chihuly world. His striking glassblowing is the sort of art that anyone — whether you're an art buff like Andy or a philistine like me — can appreciate for the high degree of difficulty it took to create. The museum takes you through galleries; the "Glasshouse," where there's a 100-foot-long suspended sculpture; and a garden in which Chihuly's work becomes part of the landscape with trees, plants and flowers.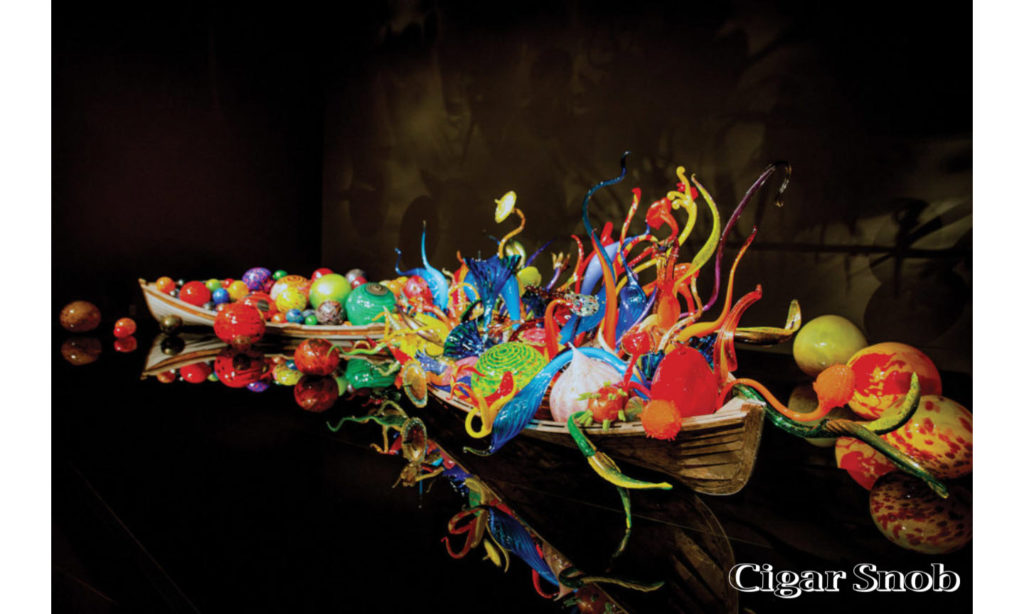 Before making our way to drink some more coffee, we were going to need a cup of joe. La Marzocco is a super premium coffee equipment brand that you've probably seen in commercial settings — although coffee nuts with loads of counter space and money to burn might have one of their consumer espresso machines, which start at $4,900. If you're on the fence about whether to buy an Italian coffee maker or an Italian scooter, though, you can test drive the former at the La Marzocco Café and Showroom, a coffee counter that brews just steps away from an open seating and lounge area belonging to KEXP-FM (kexp.org), a public radio station that specializes in alternative and indie rock, as well as a kiosk where Light in the Attic Records (lightintheattic.net), an influential local record label, sells vinyls.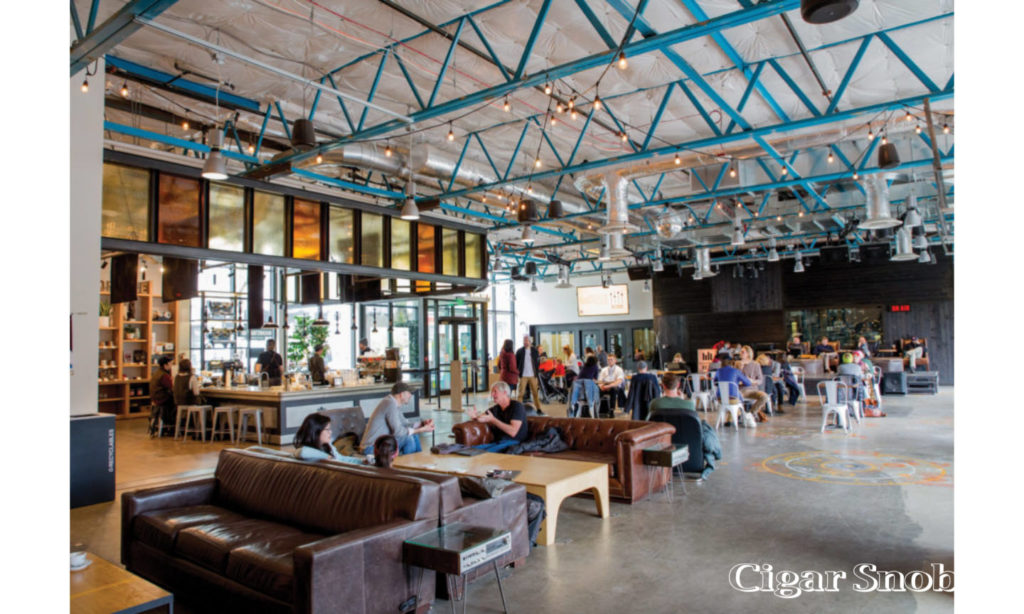 Regardless of whether the idea of fancy coffee makers sounds exciting to you, the La Marzocca counter at the KEXP Gathering Space is a must for curious coffee drinkers. That's because once a month, the company brings in a new coffee roaster to overhaul the menu and show Seattleites what they're made of. When we visited, we had espresso made with beans from Elixr Coffee, a Philadelphia-based roaster.
From this retail coffee hangout we made our way north again, this time heading to the edge of Lake Union, where we got a more intense crash course in coffee from the guys at Conduit Coffee. They're a boutique wholesale roaster with a direct-to-consumer subscription service that fulfills local orders by bicycle delivery — although you can place an order on their website and get coffee delivered to your door. Conduit founder Jesse Nelson gave us the grand tour, letting us sniff his beans (a thing I considered rephrasing until I decided it sounded too funny to edit), running through some of the process they go through for quality control, and of course making us yet more coffee.
"We taste the coffee or do quality control at nine steps along the way," Jesse said, noting that, as with tobacco, the storage conditions of coffee beans (especially humidity) can affect their quality before they're brewed.
Conduit has an open house every Tuesday, along with a tour that you can book through Airbnb Experiences.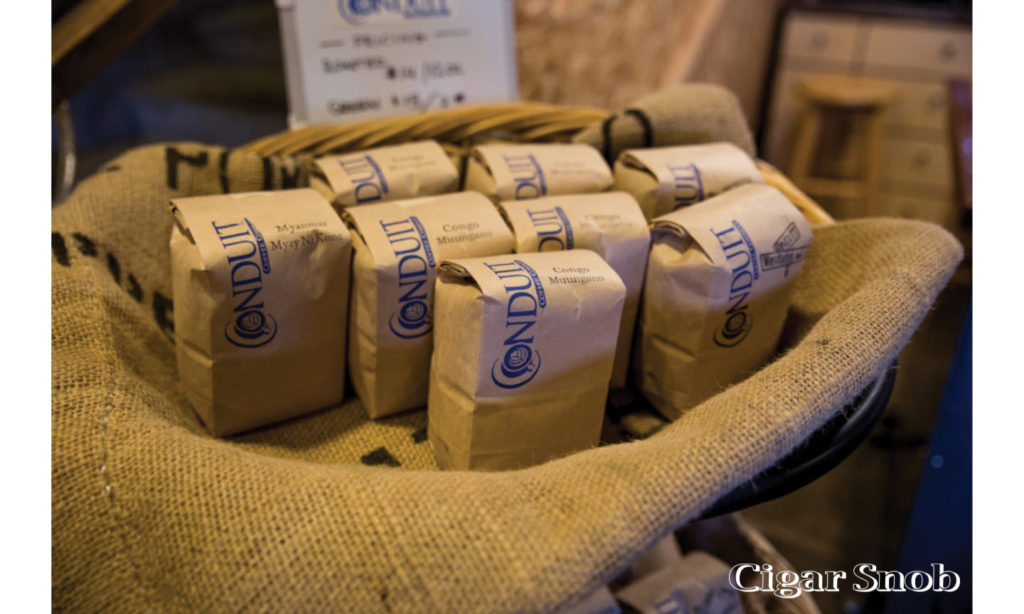 Once our lesson was done, we moved on to a portion of the tasting experience that I can't guarantee you'll be able to experience for yourself. Sales rep Shaun Lieb made us some coffee and we took my travel humidor up to Conduit's roof for our first cigars of the day. It's always a good time when you meet people who are not only hospitable and knowledgeable, but also down to share a smoke. Maybe you'll get a similar invite if you bring stogies — maybe not. After all, these guys still have beans to roast.
If you're not able to make it to this part of town or available tour times don't quite work for you, there are plenty of other places in Seattle where you can try Conduit products. Jesse and Shaun recommend Intrigue Chocolate Co.'s Capitol Hill Chocolate & Coffeehouse (intriguechocolate.com) at the south end of Seattle's Capitol Hill neighborhood.
Just down the road from Conduit is Union Cigar Society, a small cigar shop with a walk-in humidor that punches well above its weight — especially when it comes to its selection of boutique cigar brands. Shop owner Daniel Jensen curates the selection himself, though he got his start at Rain City Cigars (we'll get to them later), which places less emphasis on boutique brands.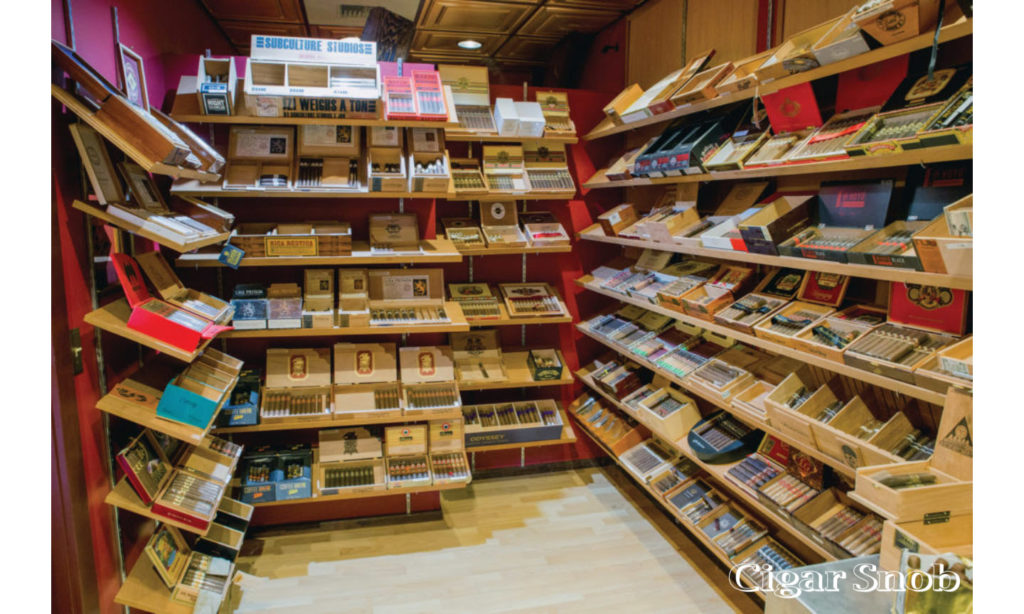 While Union Cigar Society can't offer you a place to smoke, there is a common area in the complex that's far enough away from any entrances for you to enjoy a cigar legally. It's outdoors, so the weather will have to cooperate, but it is an option.
From here, we made our way to one of the very few places you can go in Seattle to get out of the cold or rain with your cigar. Although, it's not quite what you might think of when you hear "smoking indoors."
Rain City Cigars has a small storefront, but because they remove every cigar from its box and put it in a tray, the shop packs a huge number of cigars into its floor-to-ceiling cabinet humidor. But the thing that really sets Rain City apart is its private club — which is a bus in the parking lot.
"We call it the short bus, but we also call it our mobile lounge," said Rain City owner Joe Arundel. "We've had this for three years and it's set up as a private club to comply with local laws and restrictions. We base it on purchases in the store, so if they want to check on whether we have true members, we can go into our system and show the purchases that justify the use of the bus."
There is a day pass system in place. Spend at least $12.50 in the store, and you've got access to the bus for 24 hours from the time of your purchase. To be clear, the bus really is one of those short, handicap-accessible buses, and there hasn't been any modification to the interior of the bus beyond heating and ventilation. When we visited, there was a handful of guys in there smoking and chatting like they might have been in any other cigar lounge. Except these guys, like I said, were on a bus in the parking lot.
"[The ban] was passed by voter initiative. A voter initiative is that you as a citizen can put anything on the ballot so long as you collect enough signatures. In the case of this particular initiative, there were paid signature gatherers and it was backed by the pharmaceutical industry," Joe said, noting that like so many other anti-smoking measures, this one left premium cigars as collateral damage in efforts to curb cigarette smoking. "What they did was they passed a law that said you can't smoke within 25 feet of any door, window or ventilation shaft."
In addition, the law bars smoking in any workplace, which is why the private bus club has to be separate from the store. No employees go into the bus club.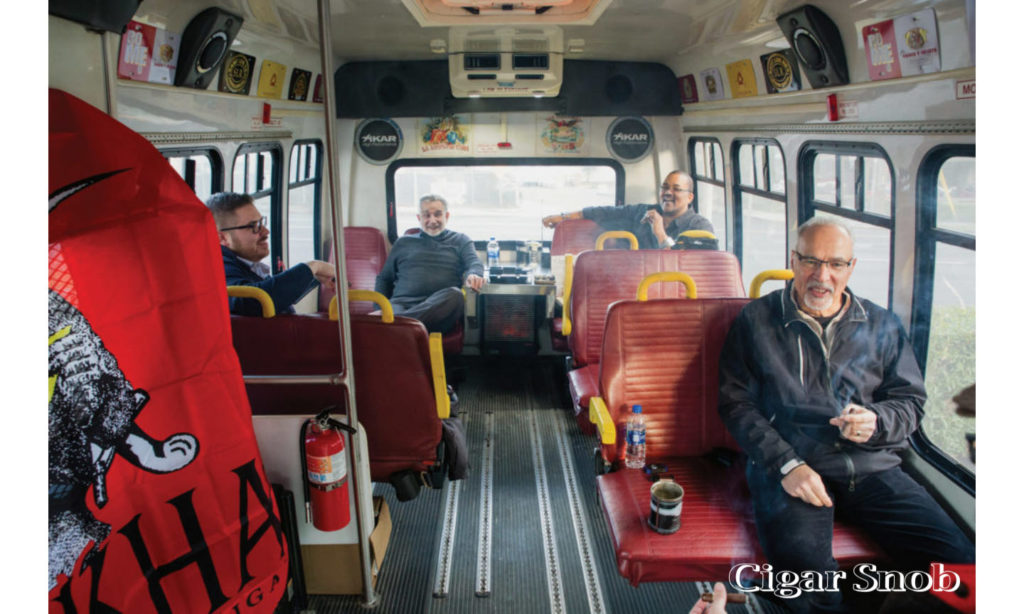 While it is of course unfortunate that Joe and his customers are forced to deal with these laws, I'd be remiss if I didn't say that the atmosphere in that bus was pretty great. It is, after all, all about the people, and I got the sense that there's something about being a member of a private club that is a parked short bus that creates a sort of we're-all-in-this-together camaraderie among members. If you're in town, stop by and meet the bus crew.
By this time it was getting a little late. We'd had a full day, but skipped lunch in anticipation of the heavy meal we knew was coming at El Gaucho. You might think from the name of the place and the gaucho-inspired embellishments on the servers' tuxedos that there's something Argentinian about El Gaucho. You'd be wrong. Aside from those two things, this is about as classic and nostalgic an American chop house as you'll ever come across. The dining room has this incredible '50s-era supper club feel to it, like you're stepping into a period movie when you walk through the door. And the open kitchen, visible from just about anywhere in the restaurant, adds a fun touch to the experience.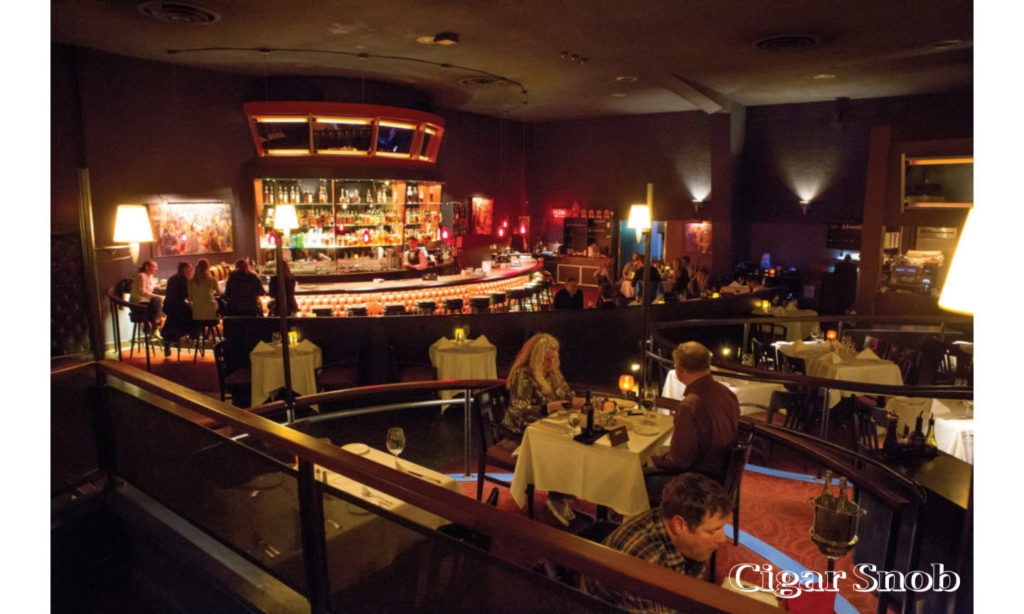 Andy ordered the filet mignon and I went with the Frenched rib chop. Both were cooked to perfection, and the sides — scalloped potatoes, Brussels sprouts with bacon and a blood orange balsamic, roasted sweet corn with chipotle honey butter — were good enough that I could have left the place thrilled to have just eaten those.
Our hotel, you'll remember, is attached to the restaurant. The Inn at El Gaucho is a boutique hotel on the second level of this historic building that was once home to the Sailors' Union of the Pacific. A building that once served as a gathering place, lodging, gym and all-in-one pit stop for sailors is now one of Seattle's premier steakhouses and boutique hotels. At the time we were visiting, the hotel was in the midst of yet another chapter in its evolution, with renovations and furniture upgrades that will make the rooms not only more spacious, and warmer (I was told these would be the only heated floors in any Seattle hotel), but also ready for an incredible in-room steakhouse experience that has got to be one of the rarest hotel amenities anywhere.
El Gaucho does have a cigar menu. Unfortunately, the steakhouse has to contend with that smoking ban like everybody else in the city; nobody's been granted exemptions or been grandfathered in. So while it's not through any fault of their own, it doesn't make much sense to buy your cigar here unless you know for certain you're about to start a nice long stroll.
Considering how stuffed we were, it would have been tough to go right to bed, so we headed out to meet some friends of Andy's at The Crocodile, a storied bar and rock venue that opened in 1991 and has played host to bands like Nirvana, Pearl Jam, Cheap Trick, R.E.M., Mudhoney, and Yoko Ono. If you were ever a fan of the acts that put Seattle on the musical map, this is still the spot.
Finally, we ended the night with a different kind of nostalgia at Jupiter (2ndandbelltown.com/jupiter), a bar where you'll find a full selection of beers and spirits along with an arcade jam-packed with games — most of which are an impressive collection of vintage pinball machines.
Public market, private club
Our third and final day began with a quick walk to breakfast at Macrina Bakery's Belltown location (there are five total between Seattle and Kent) just a couple of blocks from the hotel. Andy and I both had the Bialy Egg Sandwich (two fried eggs, roasted tomatoes, goat cheese, fresh basil and Dijon sandwiched in a brioche bialy). Naturally, this was also where we got our first coffee fix of the day.
We walked breakfast off with a stroll to the Pike Place Market, which put us there just in time to catch many of the vendors setting up at this open-air waterfront market along the western edge of downtown Seattle. Maybe I'm alone in this, but I actually prefer to walk through these places at that stage. It's cool to be around the energy of all those small businesses setting up shop as the crowds start trickling in. If you've been to many of those outdoor markets in city centers, you know that they can sometimes feel like tourist traps. The French Market in New Orleans comes to mind; lots of trinkets and t-shirts and hot sauces with names that are either poop jokes or regional marketing gimmicks. There's a little bit of that here, to be sure, but Pike Place is as much a destination for locals as for anyone else. There's loads of fresh seafood (I had a chance to sample a crab leg that left me wishing I'd left more room when I had breakfast), restaurants with great views of Elliott Bay, and other items that make it as much a tourist shopping spot as a convenient market for Seattle urbanites.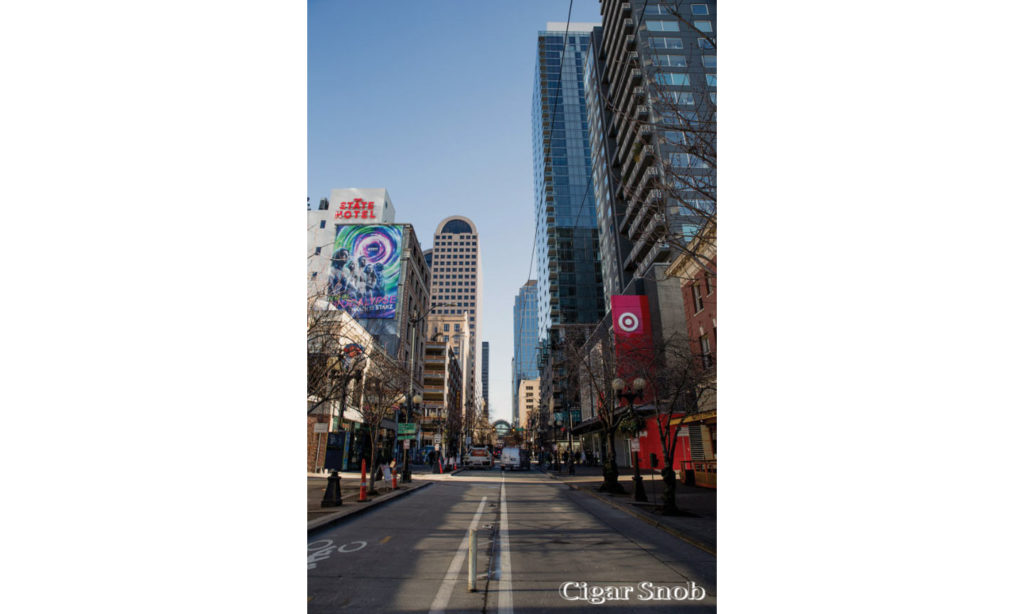 While at Pike Place Market, we met up with our guide for the day: Neboja Solunac, who goes by Solo for the benefit of those of us who are intimidated by the task of pronouncing his name. If his name looks familiar, it could be because you remember him as a source in a piece I wrote about private companies in space (ISSUE MONTH AND YEAR). He's served in the Air Force, he's been a NASA test pilot … and now he can say he's been a Cigar Snob tour guide! (How's that for a feather in your cap, Solo?)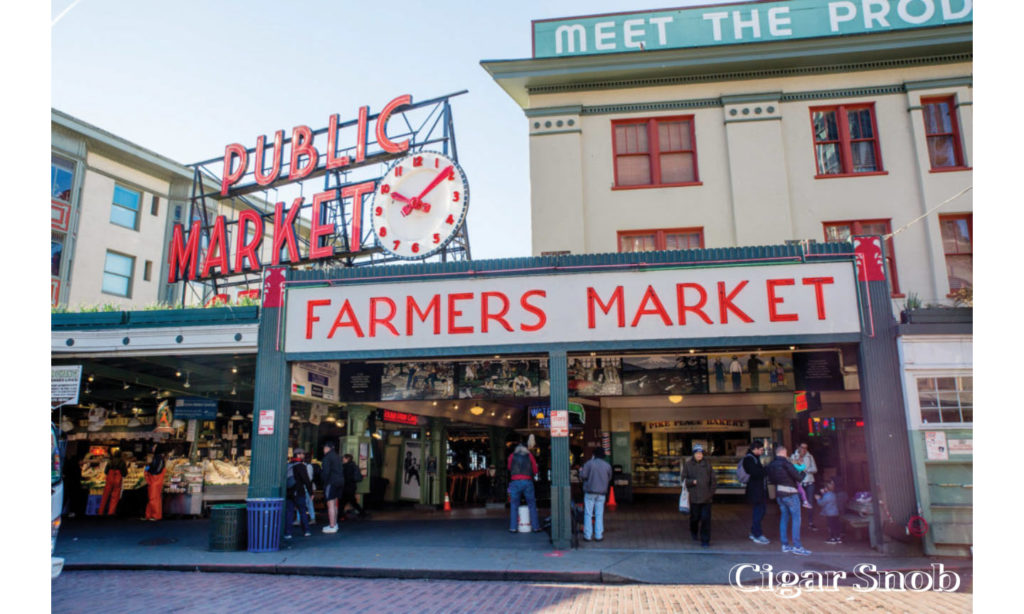 Solo, Andy and I crossed the street from the market to the original Starbucks. Many Seattleites are quick to point out that the store across from Pike Place Market isn't really the original Starbucks location; the company's founders started in another spot and then moved. But still, this location is close enough and it really is pretty cool to walk into a Starbucks that feels like it was frozen in time back in the '70s.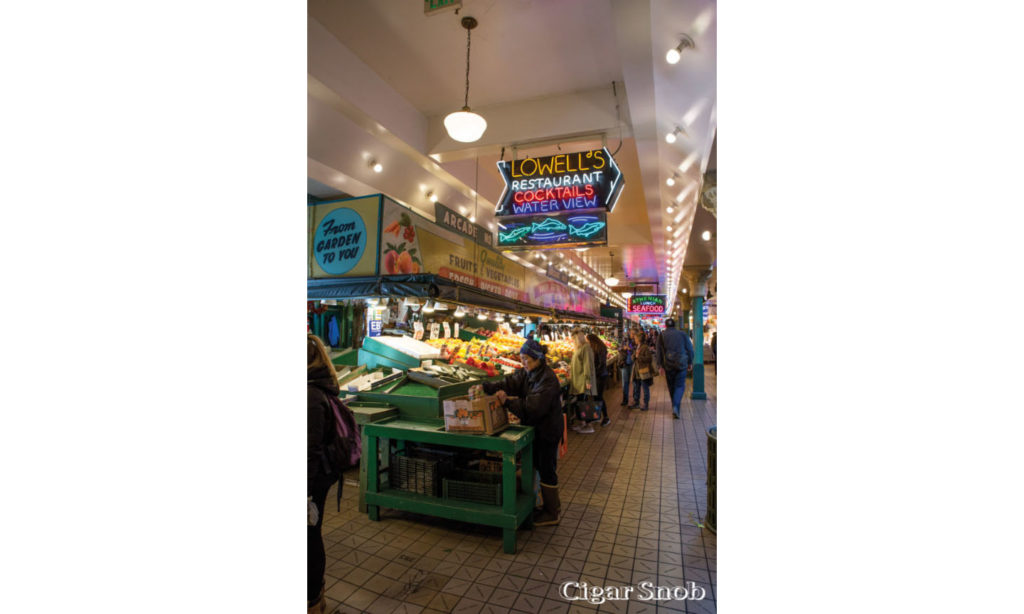 We got our coffees and kept moving on foot. There are a few tobacconists that you can get to pretty quickly walking from the market: Market Tobacco Patch (just a few doors down from the fauxriginal Starbucks) and International Cigars & Tobacco (on 3rd Ave. between Pine and Pike) are two that we visited, albeit briefly. Neither is a destination — but then, in a city where you're not allowed to smoke at the cigar shop anyway, they don't need to be. Just keep these spots in mind if you're in the area and looking for a stroll cigar.
Having worked up an appetite and looking to lay down a base in our guts for more coffee and cigars with Solo, we got in his car and headed south to Damn the Weather. You could easily walk this distance in about 15 minutes, but we took a number of detours for sightseeing purposes. Damn the Weather is a small bar and restaurant with great cocktails and excellent food. I had a pork sandwich and a sherry old fashioned, which is part of Damn the Weather's lower-on-alcohol Day Drinks menu.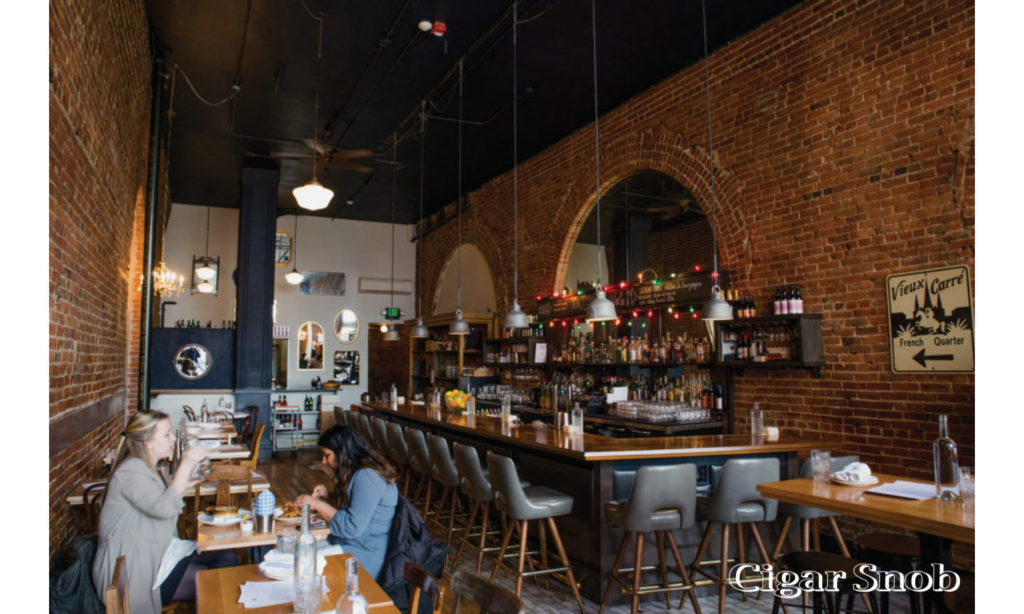 On our way out, Solo pointed out some of the staircases on the sidewalks that seem to lead underground to nowhere in particular. Turns out there's a whole city under the city in the Pioneer Square area. In 1889, a cabinetmaker accidentally started a fire that consumed 31 Seattle blocks when firefighters failed to put it out because they were running all their hoses at once, killing the water pressure. When the city began to rebuild, they took it as an opportunity to address the problem of frequent flooding. City officials raised the street level by as much as 30 feet in some places, meaning that what had once been street level in some buildings would become basements. The remnants of that old Seattle are still there, with some storefront facades and hotel signage still there for you to see. The best way to see them, as you might imagine, is with some more historical context than I'm able to offer you here. Get your tour from a place like Beneath The Streets (beneath-the-streets.com), whose ticket office is right on Pioneer Square, kitty corner from Damn the Weather.
Having just had lunch, it was time for coffee. Yes, I know we'd just had coffee from Starbucks before lunch. That was then. This is now. Back in the car we went, this time to Café con Leche, a Cuban joint in the heart of Seattle's industrial district, south of downtown. We were surprised to find that there's a legitimate Cuban restaurant serving Cuban food the right way (with some exceptions, like the sacrilegious pan con tofu sandwich) all the way on the opposite corner of the country from Miami. If you're craving a Cuban sandwich or ham croquetas, this is where you come in Seattle. This is all usually so hard to find! But how was the Cuban coffee? Simply put… it'll do. It wasn't quite right, but it hit the spot you want a post-meal espresso to hit and the caramelized sugar that characterizes Cuban coffee was there, even if not executed perfectly.
What was executed perfectly was the whiskey at Westland Distillery, just south of Café con Leche. The distillery makes American single malts with Washington barley, declaring itself a pioneer in a new style of whiskey, where single malts have generally been seen as belonging to Scotland and the Old World. If you're a whiskey lover, don't miss the chance to stop by the distillery for a flight. Or two. You might need a couple if you want to sample the core whiskeys (American Oak, Peated and Sherry Wood) as well as any limited edition stuff that might be available to pour.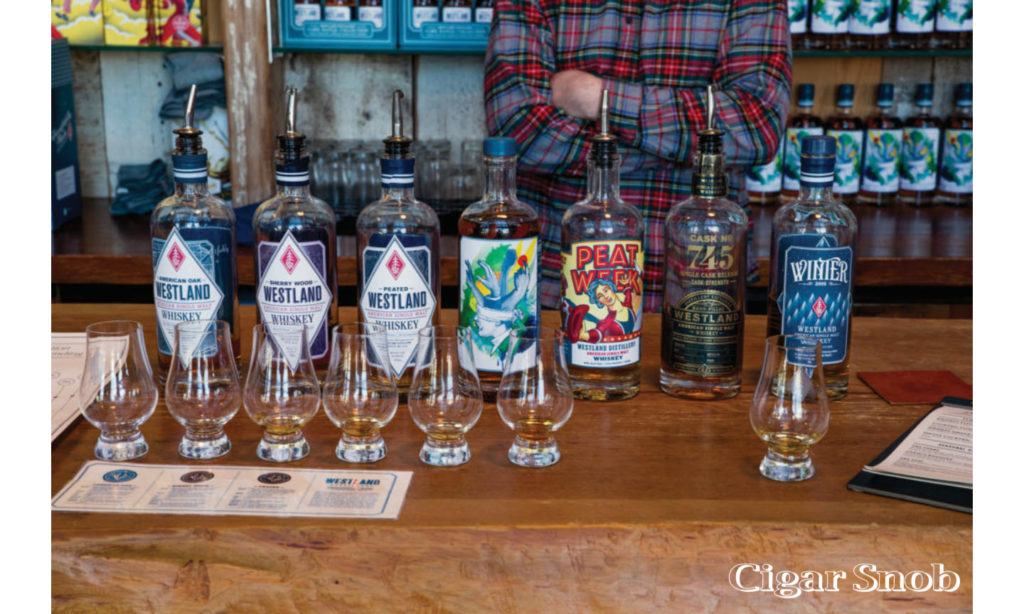 We hadn't smoked at all so far, which just felt too strange for one of these Cigar Snob trips. Typically, our rule is that we won't bother telling you about places or things that you won't have access to as a tourist yourself, but by now you might have an appreciation for just how hard smoking opportunities are to come by around here. Solo took us over to his hangout, The Vertigo Club (thevertigoclub.com), a private, members only cigar hangout that is easily Seattle's best and most exclusive cigar lounge. But it's not as snooty as all that makes it sound.
"There was a great cigar scene here," said Vertigo Club founder Bill Daly. "For example, [you could smoke at] the top steakhouses, there was a club at Columbia Center … But with the new law, the bottom fell out of everything."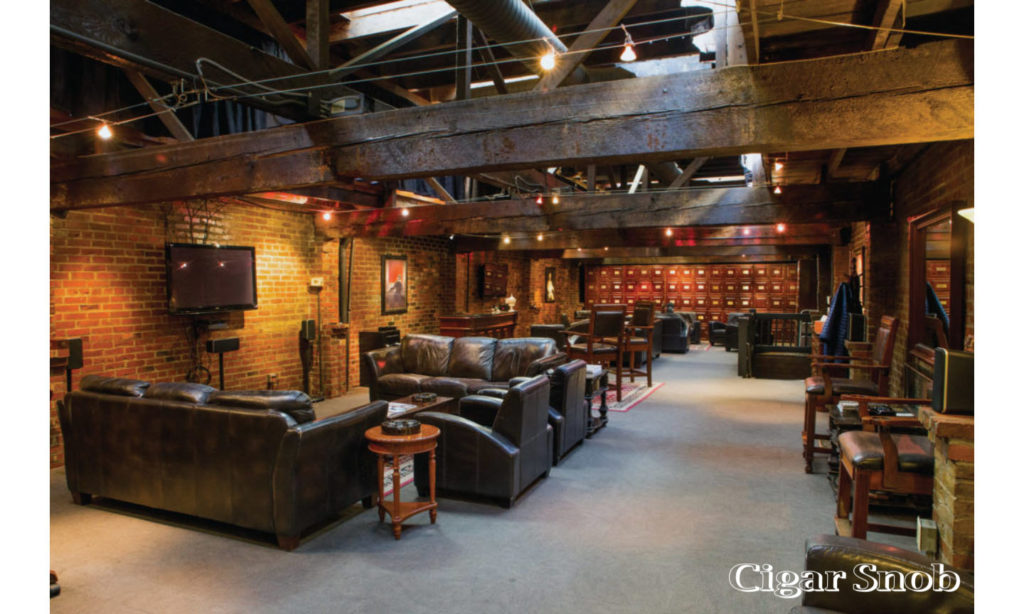 Bill was in the finance world in 2007, and he used to try to schedule client meetings at Smokey Joe's, the cigar lounge just outside Tacoma that I reference at the start of this piece.
"It was on Indian land, so you could still smoke. The issue there was that it was impossible to do any kind of business because it was set up like a sports bar," he said. "So I came up with this idea that maybe we should put a club together that hearkened back to an older era when people could get together in a place where they could converse, and that rather than being directed toward televisions was directed toward conversation. They could do their networking and get to know one another in a more intimate setting. I wanted a '30s or '40s vibe, a little bit like a speakeasy."
There's no question that's what Bill pulled off with Vertigo, which is just a tenth of a mile south of Westland Distillery. It's an intimate setting that feels casual while still evoking that "we're serious about enjoying cigars" feeling.
"The law was such that this could not be a workplace of any sort. I had to find a way to work within the narrow parameters of the law. If you couldn't have employees, how could you have a club? Well, if you automate everything — access cards, lighting, heating, air — all that stuff was automated. And then you create a culture where people would police their own areas, bring their own supplies. What we did was create an environment. We have a bar with cocktail shakers, a kitchenette, you can have dinners, there's plates and ice makers. So when I was asked the question of how I got around the law, the answer was that I didn't."
The Vertigo Club doesn't do any advertising. There's not even a sign over the front door. Members know where it is, and they're the only ones who really need to. To become a member requires not only a fee (which, as Bill puts it, is not cheap) but also an interview with Bill. The idea is that he and the other members need to be able to trust you and they want you to feel invested in the space, because without employees, everybody is counting on everybody else to be a steward. Put another way… they have to know you're cool.
"I have to say
[the best part of this experience]
has honestly been the people. I have been incredibly blessed to have the people I have had here. I have met some of the most interesting people over the last ten years. We have a very informal interview process. People will generally figure out when they get to the top of the stairs [and into the lounge area] whether they're going to join. These are some of the greatest people I have ever had the pleasure to get to know," said Bill, before noticing one member who was working on his standup routine (every cigar lounge has one of these guys), "with the exception of that guy over there."
While it's unfortunate that a business like his needs to exist at all, he points out that the model he built could serve as a blueprint for others looking to create space for cigar smokers in markets where government has gone to these lengths to intrude on your right to enjoy a cigar.
After finishing our cigars with Solo and Bill, we packed up and headed back into downtown for dinner at Aerlume, a restaurant that's all about seasonal ingredients. The design of the restaurant itself is a nod to this idea, with its huge windows, open floor plan, and clear view to the kitchen. It feels fresh, expansive, unintimidating and accessible while still being striking. In daylight hours, you also get an incredible view of Puget Sound.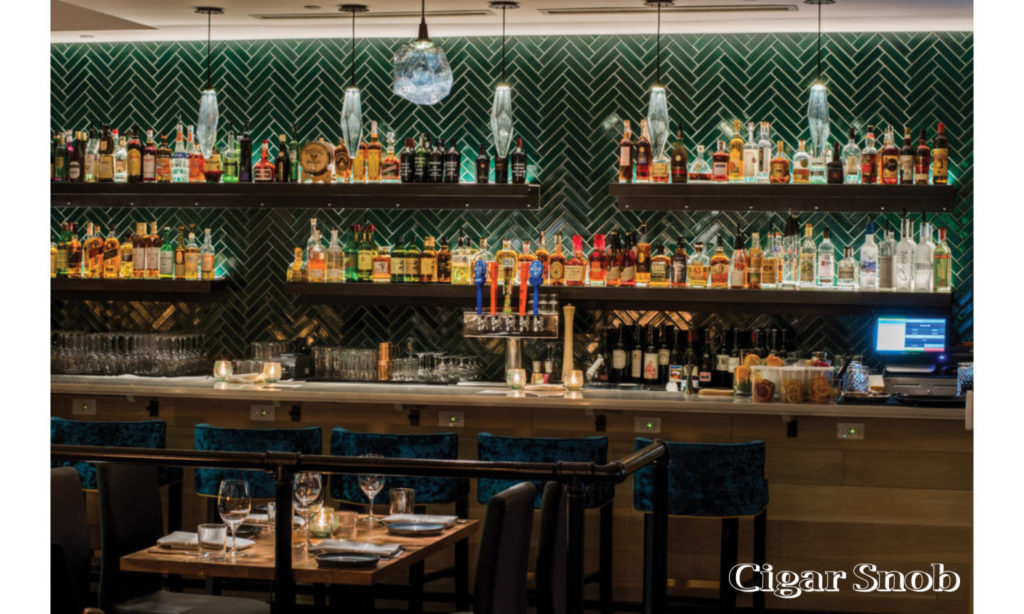 Unlike El Gaucho, Aerlume (owned by the same restaurant group, Fire & Vine Hospitality, which has James Beard Award winner Jason Wilson as its culinary director) offers a more non-traditional menu. We started with chicken liver mousse served with candied nuts, mulled apples and preserved huckleberry. Then there were the duck fat roasted potatoes with smoked black cod, dill creme fraiche, celery and fennel (holy cow was that good). For our main courses, Andy and I had the pappardelle with braised beef and the mole spice pork chop (Washington pig, of course), respectively. The service was incredible, the food was a journey, and the space itself was a pleasure to be in. If you have two nights in Seattle, it's hard to imagine you could get a much more well-rounded and satisfying one-two punch of dinners than El Gaucho and Aerlume.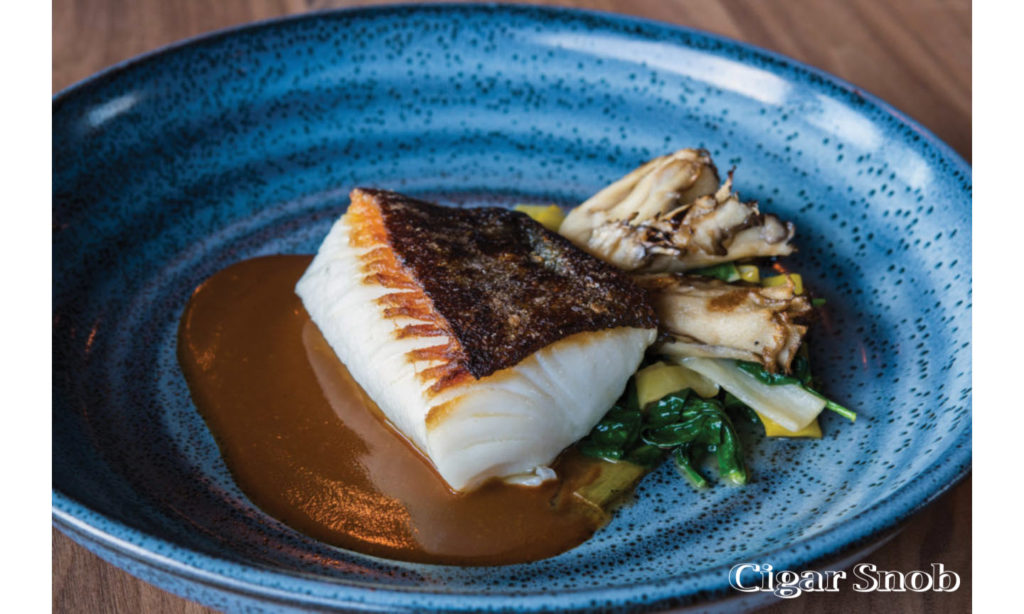 From there, we headed to Von's 1000SPIRITS for an after-dinner drink. They have, as you might imagine, a thousand spirits to choose from. Unfortunately, our early flight forced us to be responsible and keep it to one each.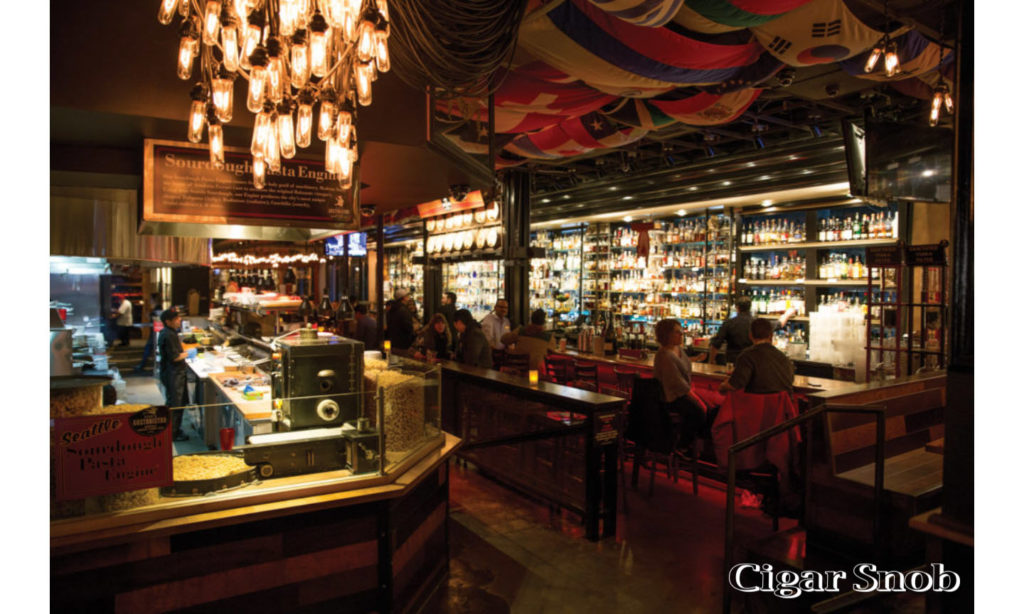 And just like that, it was over. Neither Andy nor I had ever been to Seattle before. Two and a half days was just not enough. Seattle is a big city with a Western sense of adventure, a deep appreciation for the quirky and a tradition — thanks to all that coffee — of agriculturally-rooted artisanship making its way into everyone's daily life. This is a town that, on paper, should have a booming cigar scene. But, to adapt a quote from Pericles, just because cigars don't take an interest in politics doesn't mean politics won't take an interest in cigars. Visit Seattle — maybe in weather warm enough to walk and smoke in — enjoy the food, explore the underground, and get as high as the Space Needle will take you. But while you're at it, take note of just how far things can go in your town if cigar smokers don't wake up and smell the coffee.
---
Click HERE fore more travel stories!