Smoking in the Valley
Smoking a cigar can transport you. No matter where you are in the world, lighting up and experiencing those flavors and aromas can be a way to connect with the places where the tobaccos were grown and the cigars were made. From a cigar lounge in Manhattan, a domino table in Miami, or a backyard in L.A., you can take a puff, close your eyes, and feel a little closer to those lush tropical valleys.
So it can seem a little surprising that one of the most cigar-crazed places in the U.S. is a growing metropolis nestled into an arid desert in the American southwest. We ventured to the Valley of the Sun to get to know the Phoenix area's cigar scene and explore some of its vast desert landscape.
After landing at Phoenix Sky Harbor International, we headed north to Paradise Valley Village, a mostly residential suburb that's littered with restaurants and sports bars. After making a pit stop for lunch, we made our way to our first stogies of the trip at Ambassador Fine Cigars.
Ambassador is the perfect picture of high-end cigar retail. The whole place feels clean, sleek, well ordered, but still inviting. There's a cozy Montecristo-branded lounge area that's open to any customer as well as a far swankier, more secluded Davidoff lounge that's open to either members or anyone who purchases a day pass. If you're on a leisurely trip, you'll probably want to get out some, but this is a great place to get work done if you're on a business trip and want to enjoy a cigar while you're being productive. It's also decidedly Davidoff in its design — an elegant blend of classically plush cigar lounge with sleek, modern art everywhere you look. Even if you don't get yourself a day pass, ask if you can take a look at the large Sedona landscape in the Davidoff lounge that was painted by artists and Davidoff brand ambassadors Mike Baca and Fernando Romero.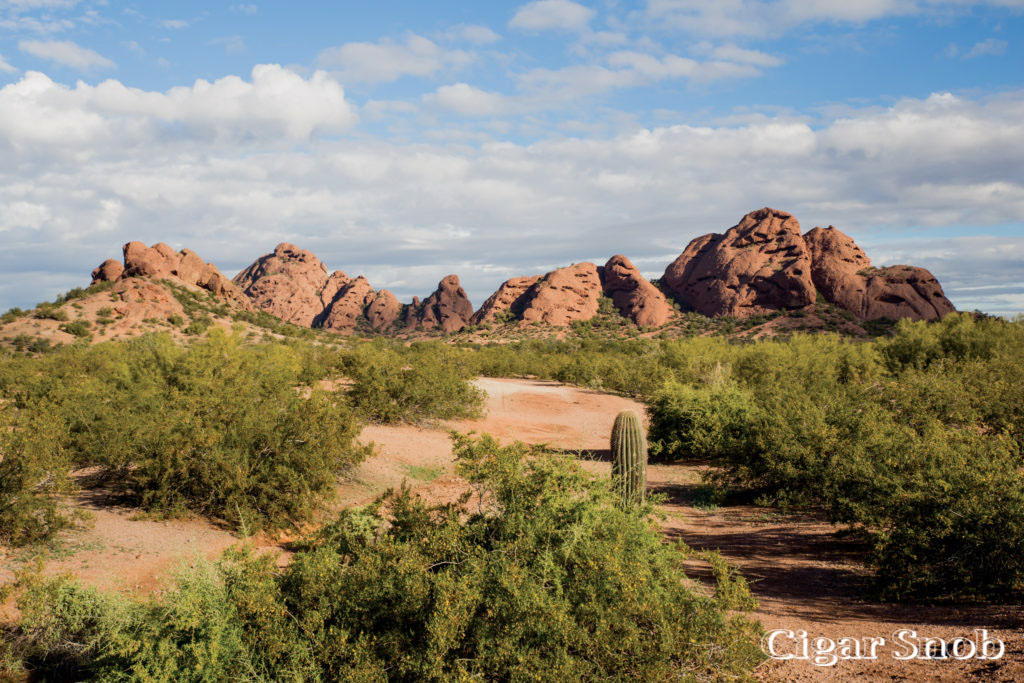 The 1,000-square-foot humidor houses a selection that can stand toe-to-toe with — if not surpass — that of any retailer in the metro area on variety, depth and quality. Two things stand out here. First, there's the ample selection of all the staple luxury brands — Padrón, Fuente, My Father, and especially Davidoff. This is one of a select few stores in the country, for instance, that carries Davidoff's ultra-rare Oro Blanco cigar (which was recently featured on GQ's web series called "Most Expensivest Shit" featuring rapper 2 Chainz). The second thing that stands out is the pair of Vartan cigars, named for Ambassador's dapper owner, Vartan Seferian.
"I have two blends made by Davidoff. The first is a medium body, which is the Vartan," said Vartan. That core blend comprises Dominican filler and binder with an Ecuadorian Connecticut-Habano hybrid wrapper. "I liked the cigar, so I put my name on it. It comes from Davidoff, so you know we use aged tobaccos."
"A few years later, I introduced the Vartan Zoravar, which is the fuller bodied blend and that's a phenomenal cigar," he said. The Vartan Zoravar features Dominican filler, an Ecuadorian Connecticut-Habano hybrid binder and a Nicaraguan wrapper. "I'm Armenian, and Zoravar in Armenian means 'strong man.'" Those cigars cost around $15, depending on the vitola.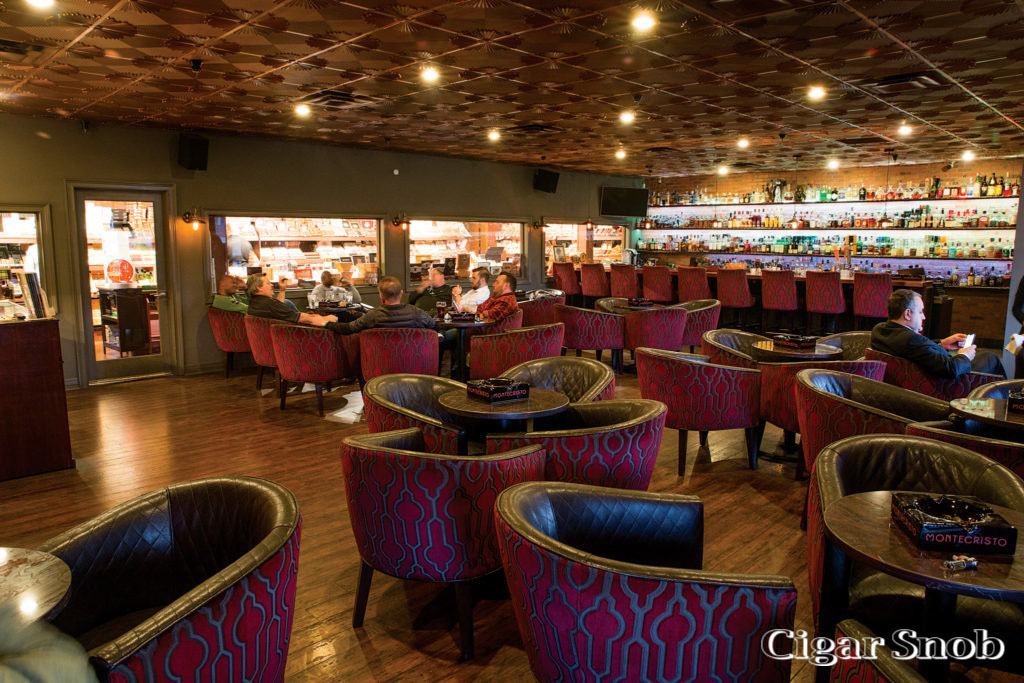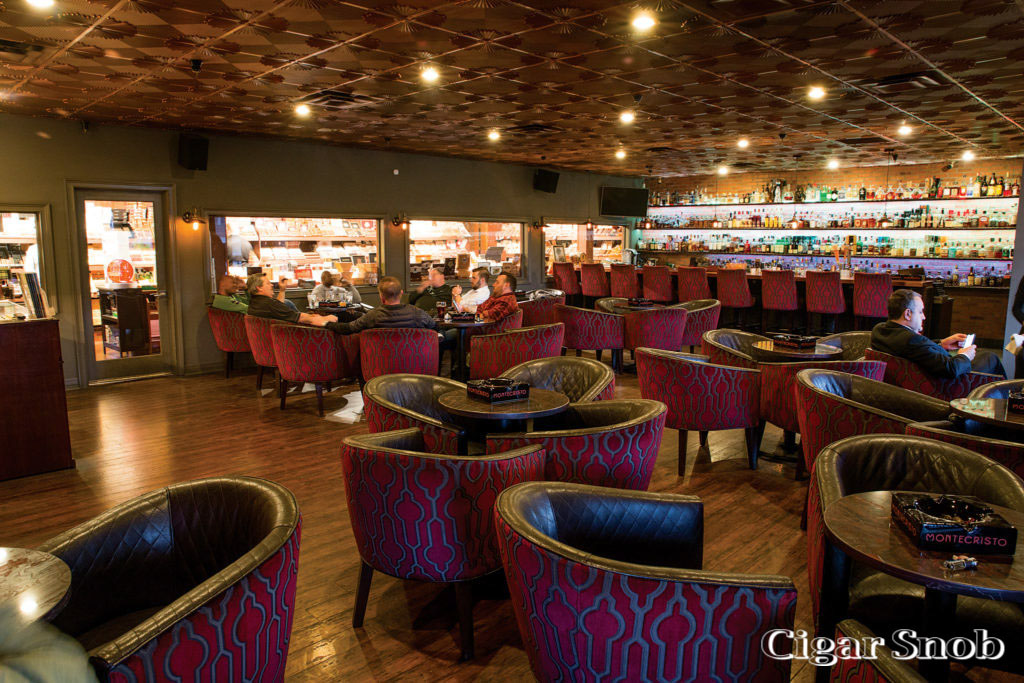 Vartan got his start in the business with a single 750-square-foot store in 1997. Now he's got two stores — one 2,600-square-foot location in Peoria and one 4,100-square-foot store in Paradise Valley, near Scottsdale. Vartan's expansion is a thing to celebrate if you love cigars, but it's also best understood in the context of Phoenix's ongoing cigar boom.
"Tampa, Atlanta and Phoenix are three cities that sales reps and others in the industry who travel the country always mention (for their cigar saturation). But 21 years ago, when I started, there weren't this many shops. Now it seems like for every couple of shops that might close over the course of a year, three or four pop up in their place. We're all different, and you have to differentiate yourself."
From Ambassador, we made our way north to the Musical Instrument Museum, which Vartan and some others had recommended highly. Now, there's a good chance you're thinking the same thing we were. To put it plainly, "That sounds lame as hell." But we took Vartan's word for it, and man, were we glad we did.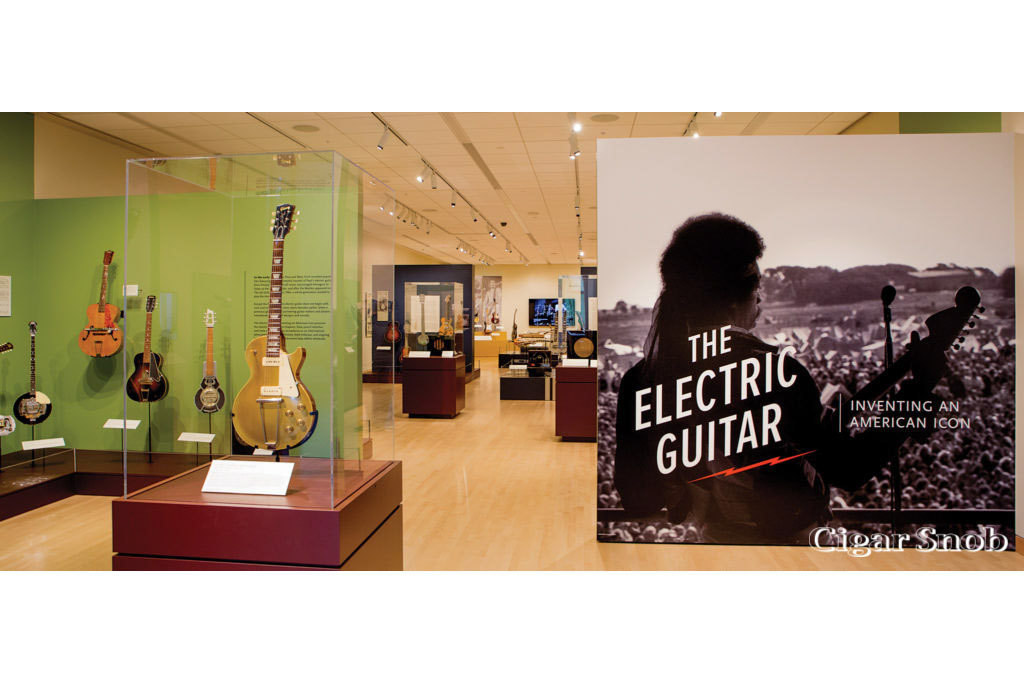 The Musical Instrument Museum is a sprawling facility with a collection of nearly 14,000 instruments from 200 countries. At any given time, about half of those are on display. Whether you have curious kids you want to tire out letting them beat on some drums in the Experience Gallery, you're a musical nerd ready to geek out on the collection, or you're a history buff and want to view a world of history through a new lens, the MIM is a place you can easily spend several hours. No, you won't be smoking cigars while you walk through the exhibits, but that's about the only knock I can offer on this place. When we visited, there was a special exhibit on the history of the electric guitar, which featured a jaw-dropping collection of historical artifacts from across the evolution of the instrument.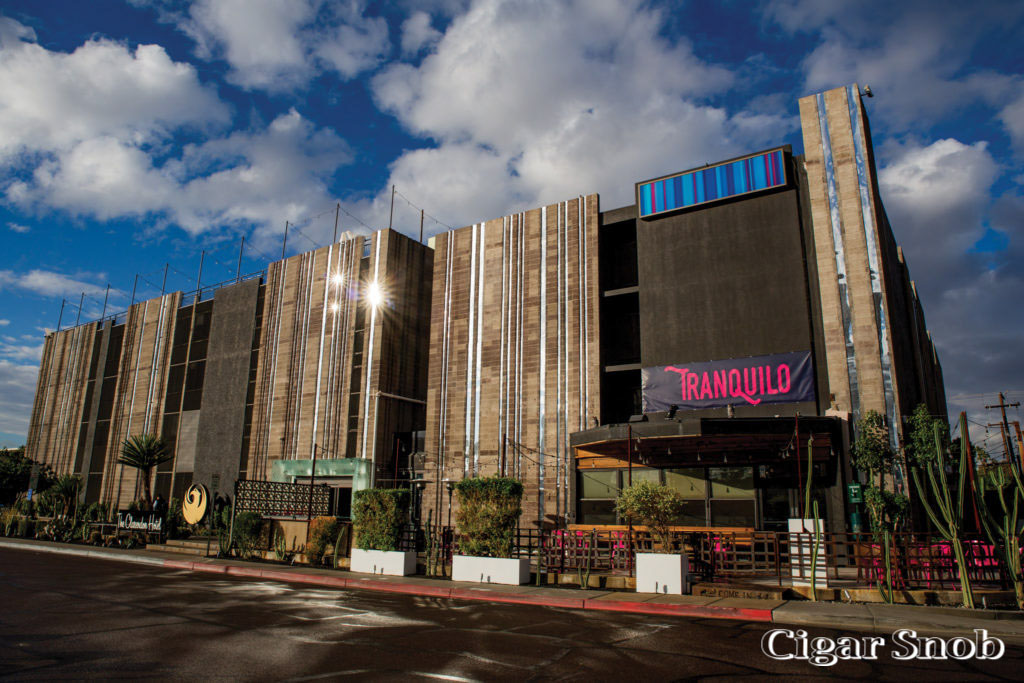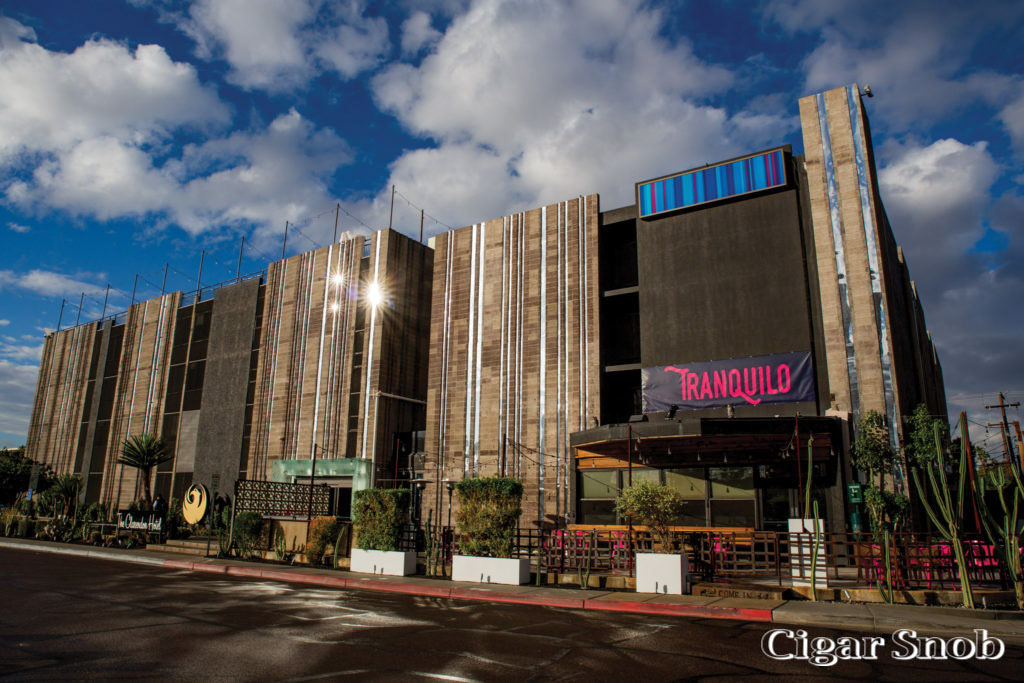 Ready to relax with a cigar and a drink, we headed back south again to Churchill's Fine Cigars, which is in a small shopping center between Phoenix Mountains Preserve and Papago Park (more on that later). That's the Phoenix location. Churchill's also has stores in Tempe, Glendale and Ahwatukee.
"We're a full-service cigar shop and also have a cocktail lounge," said Churchill's owner, Bart Gerber. "We have a pretty awesome selection of cigars and we're a TAA member, so we have all the TAA-exclusive cigars. We're a craft cocktail lounge and have a lot of bourbons, like Pappy Van Winkle and Buffalo Trace, along with a big selection of single malt Scotches. The atmosphere is low key, upscale, and it's one of the few places in Arizona where you can smoke and drink inside."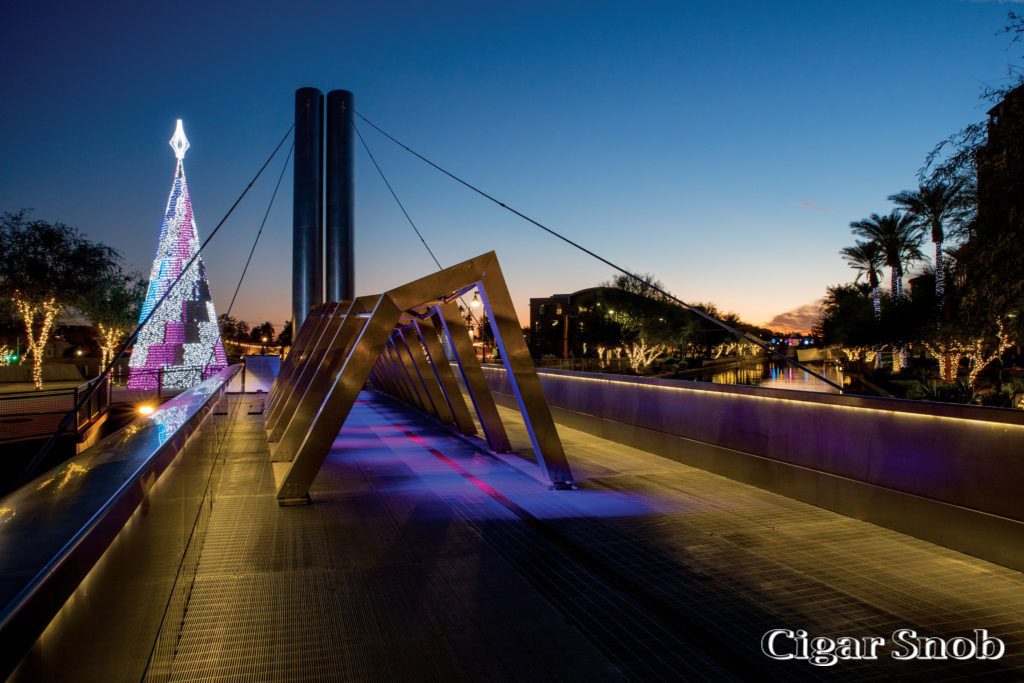 Just a ten-minute drive from the airport, this is a great place to hang out during a long layover if you can swing it. The Phoenix Churchill's is also a short distance from some of the large resorts in the area, making it an excellent place to stock up on cigars or get a change of scenery if you're staying at one of those. The selection is excellent, and Bart says that Padrón has become his customers' favorite among all the brands he stocks.
"Phoenix's cigar scene came of age during the boom in the mid 90s. We opened in early '95," said Bart. "We're the second oldest store in town. So we've grown as the town has grown. The cigar scene is very vibrant."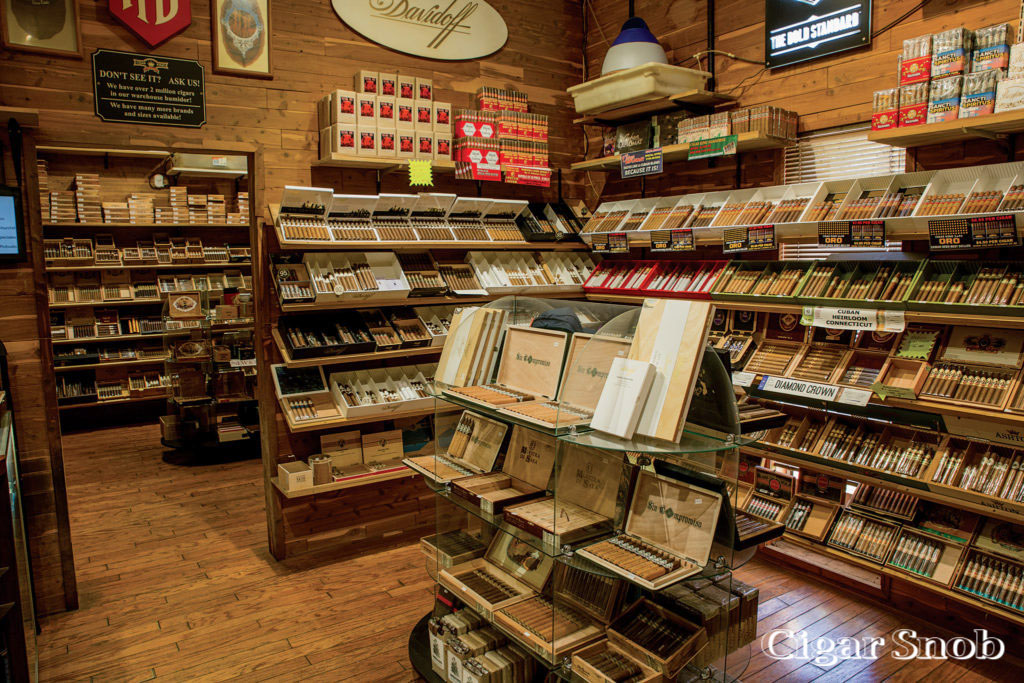 When you're not smoking, Phoenix is loaded with events and activities for sports fans to enjoy — provided the weather is right.
"If you're a golfer, there are great courses here," he said. "Troon North is generally considered to be the best public course in town. Spring training for baseball is great if you're a baseball fan. We have the Fiesta Bowl, NASCAR races. There's always something going on during the winter months. Just stay away during the summer."
We loved Churchill's Casa de Montecristo lounge and the wide selection of spirits, but the most compelling reason to choose this bar might be across the parking lot.
"Right next door we have Steak 44," Bart said, "which is generally considered to be the top steakhouse in the city. So we get a lot of customers who go there for dinner and then come in here for an after-dinner cigar. We have a such a great relationship with Steak 44 that every year we do a cigar dinner here in the store. They bring the food straight over from there, so we become an extension of the restaurant."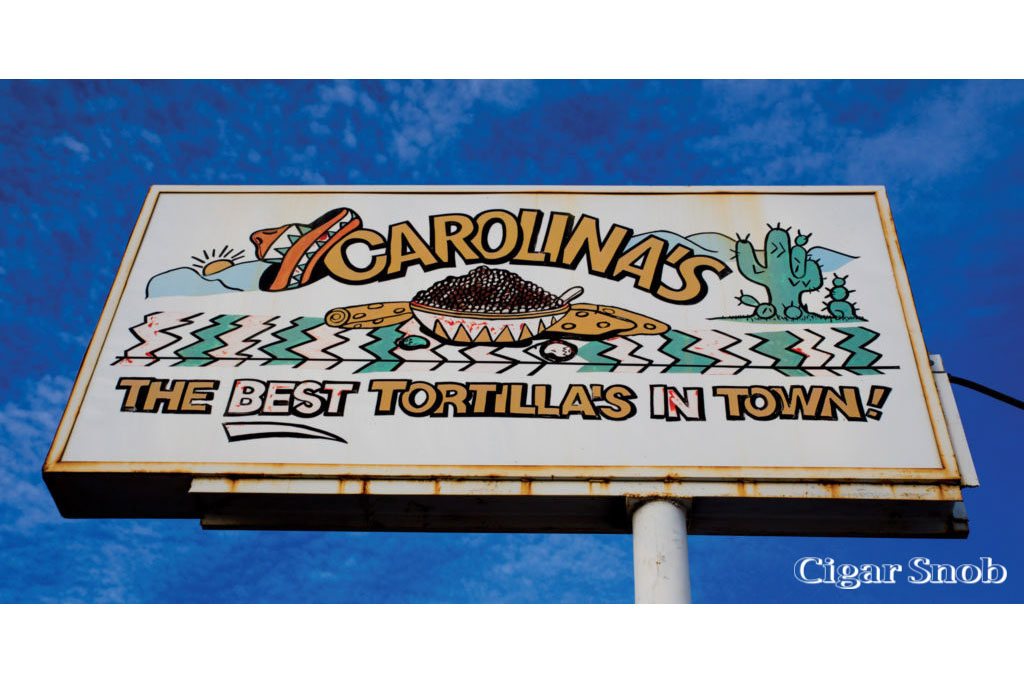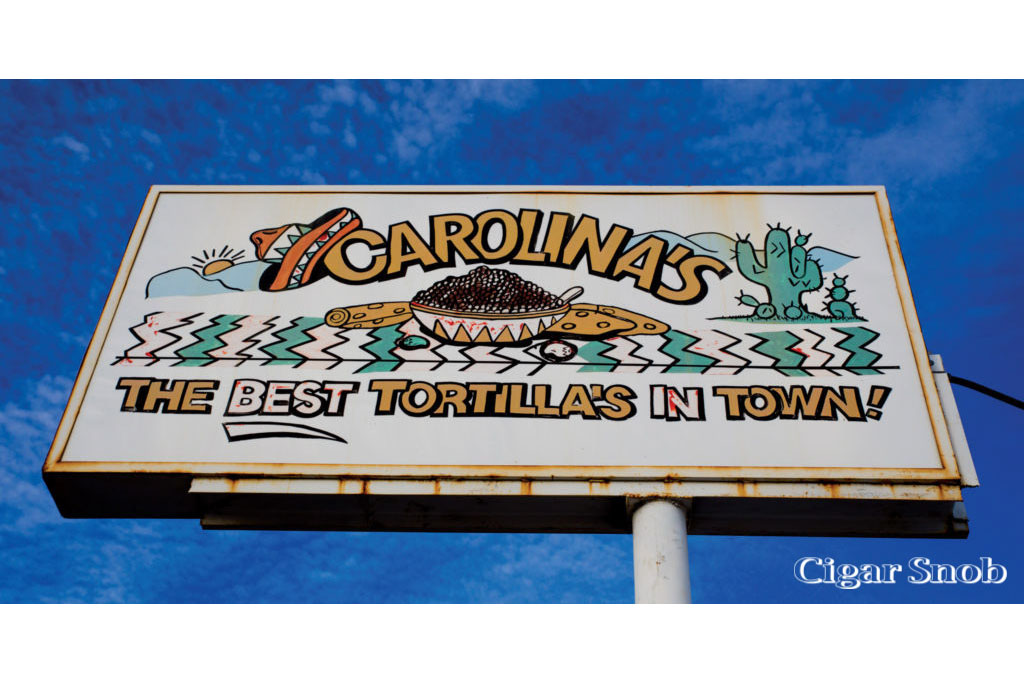 After a Casa by Caldwell (which Caldwell Cigars makes exclusively for Casa de Montecristo lounges) and a glass of Cooper City Bourbon by Arizona Distilling Co. (when in Rome), we made our way to Steak 44, where our Art Director Andy Astencio commenced his usual routine of torturing me by making me wait until he was done taking pictures of our food before digging into it.
Steak 44 is everything you want a great steakhouse to be. It was opened in 2014 by Jeffrey and Michael Mastro (the guys who founded the more famous Mastro's steakhouse brand, which they sold to Houston-based Landry's the previous year when they'd built 11 restaurants around the country) along with their father Dennis and Scott Troilo. The atmosphere is unmistakably upscale, but the attitude of the place is as casual, friendly and unpretentious as any in Phoenix.
From the irresistible garlic bread rolls that start your meal in a cast iron skillet to the flawless bone-in ribeye and classic, comforting mac and cheese, the meal was both familiar and unforgettable. It helped that we got a little something different for dessert in the cookies & cream popcorn sundae (vanilla bean gelato, homemade hot fudge, cookies and cream popcorn).
After a five-hour flight, a time change and all the running around, we were spent. We called it a night and headed to The Clarendon Hotel, a boutique hotel just north of downtown Phoenix. While it's not especially cigar friendly, there are all sorts of other selling points here. For instance, a rooftop bar and lounge, a central location that gives you easy access to every part of the metro area, a spa, a pool, and an excellent lobby restaurant.
Diving in
We fueled up for the first full day in Phoenix with a recommendation we'd gotten from the staff at Churchill's. Having committed to Steak 44 that first night, we made it clear that we needed a dive to work into this story.
They found their resident dive dude and his answer was instant: Carolina's.
The original Carolina's Mexican Food — there are, it appears, some imitators out there — is south of downtown, just west of the airport, in a nondescript part of town that's more asphalt than anything else, kitty-corner from a place called Homer's Christian Auto Care (so you know you can trust them). The unassuming building of white-painted brick is bright as hell in the Phoenix sun, and that white is interrupted by a deep red hand-painted, rough explanation of what goes on inside.
HANDMADE FLOUR TORTILLAS
HANDMADE TAMALES — CHORIZO
MENUDO SAT.
Once inside, you understand you don't quite belong here. You're on a vacation. You're traveling. You're supposed to be looking for experiences and ambience and service and comfort.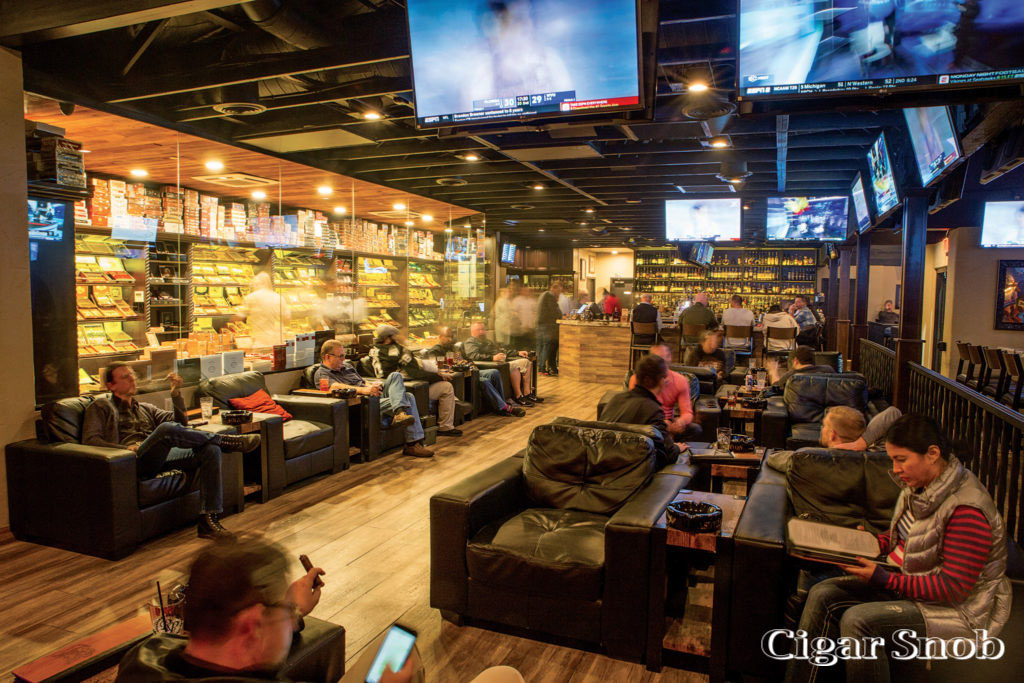 A morning trip to Carolina's isn't about any of that. It's about walking into a building that would be ready to turn into a body shop or a storage unit or a warehouse with little more than 25 minutes and a sledgehammer, sitting your ass down on a hard plastic chair on a concrete floor that's only been polished by footsteps and residual tortilla grease, and moving a damn good breakfast burrito from a paper plate into its new home in your gut.
And that's the thing. The burrito is damn good. Eggs, chorizo, potato, some salsa. Very few things on this menu are priced above $5, even though most of it could and should be. Throw it down your tortilla chute and get the hell out of here with a smile on your face.
There are few times a morning cigar hits the spot more squarely than immediately after a breakfast burrito. So we got in the car and headed way up north into Scottsdale to pay a visit to Cigar King. This is, frankly, an odd location for a traveler to visit. In a warehouse district up against Scottsdale Airport (which is among the busiest single-runway airports in the country), Cigar King isn't quite about hospitality. It's not that they're not friendly; Mitch Hirsh and his team are some of the best people you could hope to meet in cigars. It's that their business is more about bringing you an incredible selection of the good stuff than it is about doing that in a cozy lounge. When I say "good stuff," I'm not just talking about cigars, either.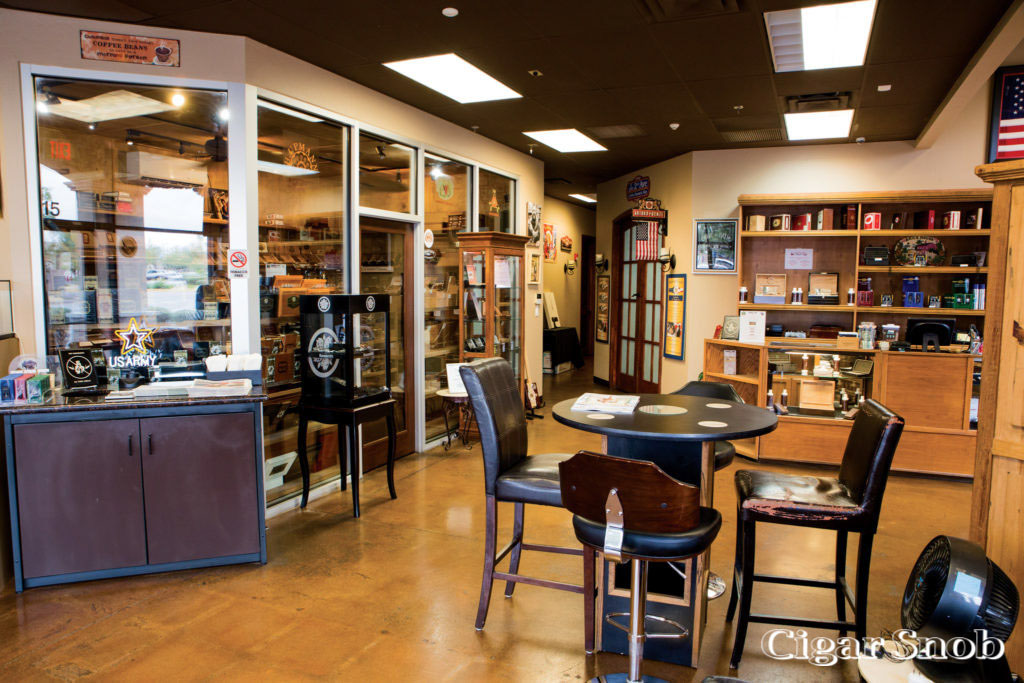 Mitch is a tobacconist. But more than that, he deals in luxury. So when you walk into Cigar King and you're done in the humidor, you can also check out their showroom of watches, or his high-end shaving supply brands. And yes, there's a lounge you can hang out and watch TV in, but this is more a destination for the guy who wants to smoke a cigar after stocking up on boxes or treating himself to a new timepiece.
On the cigar front, Cigar King carries just about any brand you might be hoping to find, but what makes this a must-visit spot is Cigar King's own brands. It's one thing to have a brand or two that's exclusive to your store. But Cigar King — which can pull this off largely because of their online business — has its own brands made by a variety of well-respected manufacturers, including (but not limited to) Aganorsa, Aladino, PDR, Cubanacan, AJ Fernandez, General Cigar, and My Father.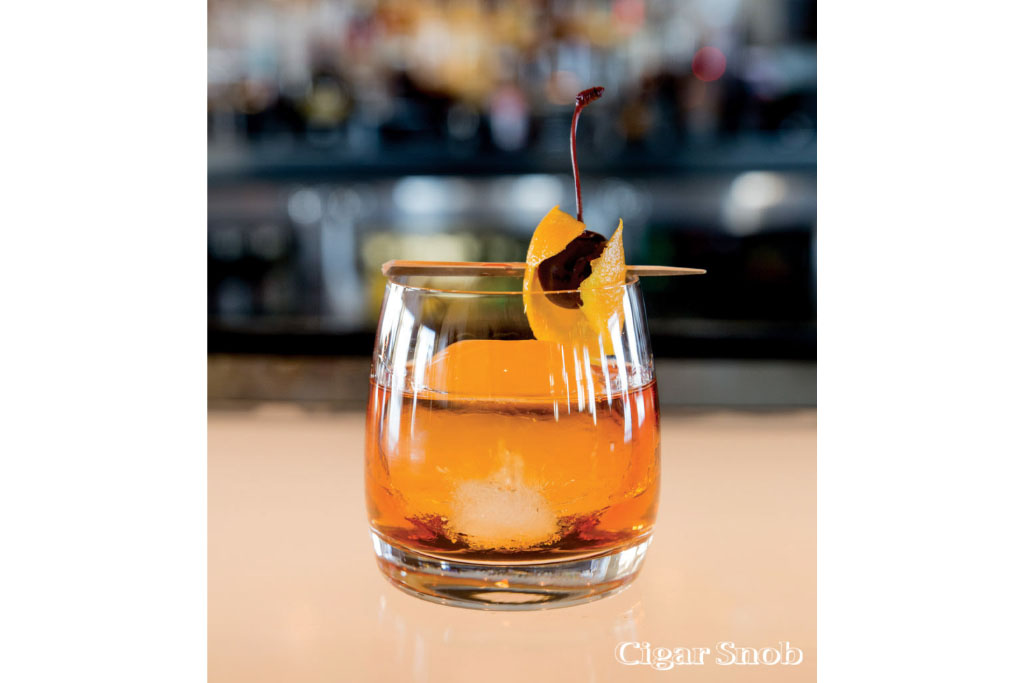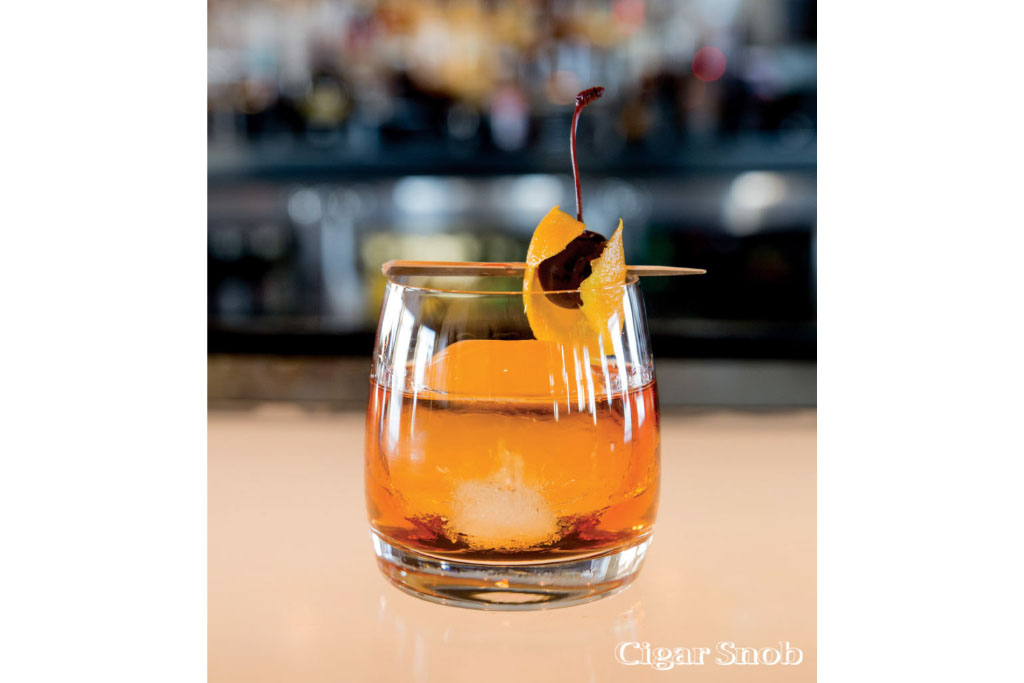 "I was involved in all these blends, so they're all personal favorites of mine," Mitch said as he gave us the tour of the humidor and pointed out the two shelves that carried his blends.
Back in Mitch's office, we talked about what our plans were for the rest of the day. Knowing this trip would feel incomplete without at least some time in the outdoors, we let him know we were considering checking out Camelback Mountain.
"Yeah. Don't do that," he said, saving us from our ignorant tourist selves. Apparently, while Camelback is the hike that will come up in most of the searches you do, it's also one of the toughest. We, with our jeans and camera gear, were not prepared for this. Instead, he said, we should head to the McDowell Sonoran Preserve. It was a great recommendation and certainly a thing to add to your to-do list. Whether you're dressed for meetings or ready for a mountainside hike or run, McDowell is a great way to immerse yourself in some of that desert landscape you probably don't get back home. At more than 30,000 acres, it's the largest urban park in the contiguous 48 (Alaska's Chugach State Park is more than 495,000 acres).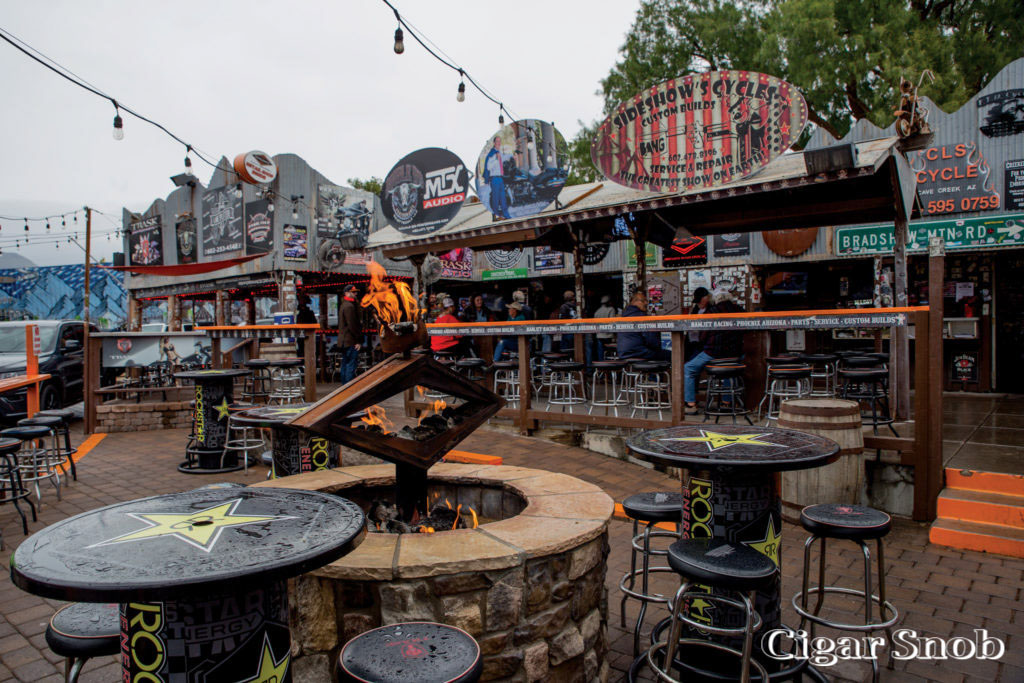 Mitch also advised against an intense hike because he knew we'd be making our way from our short desert excursion to The Capital Grille for lunch. There's a good chance you know the name and have even been to one of these yourself. But the special thing about the Scottsdale location is that there's a cigar-friendly patio out front. And if the temperature's right, you just can't beat a killer steak sandwich followed by a cigar for lunch. The restaurant is at the front end of The Promenade, a mix of recognizable and boutique retail where you and your fellow travelers can do any shopping you might need to get out of your system.
A lot of the tourism that comes through this area is concentrated in casino- and golf-centric resorts. One of the biggest players there is Talking Stick Resort. Unfortunately, you can't smoke cigars on the casino floor, but the resort has more than made up for this with a gorgeous cigar bar that's easily accessible from the casino floor. There's live music in there every night and the small cabinet humidor has enough of a selection to keep you satisfied if you've already gone through your stash.
There are other cigar bars in town, of course. What you can't miss, regardless of whether you're staying at Talking Stick, is Orange Sky, the resort's 15th-floor restaurant. Because Talking Stick is on an Indian reservation — it's owned and operated by the Salt River Pima-Maricopa Indian Community — they're free to build to heights that aren't permitted elsewhere due to zoning laws. In Scottsdale, for example, buildings are generally not permitted to rise above 84 feet. The result is views from Orange Sky that are positively unbeatable in every direction, and the seating takes that into account, with some tables placed right up against the floor-to-ceiling windows so you can take it all in over dinner.
By this point in the trip, we were beginning to realize that a trip to Phoenix — especially for a cigar smoker — is really a trip to Scottsdale. Downtown Phoenix is a growing urban center, but it's tough to find cigar-friendly places there, and it's even harder to find cigars. So we figured we should get to know the heart of Scottsdale, or Old Town Scottsdale, as it's known. This is where the highest concentration of bars, art, and nightlife are for the city. Bring a cigar along, and after a drink (check out the bar at Olive & Ivy), consider taking your smoke for a stroll along the Arizona Canal Trail. It's a great waterfront walk that'll take you across a variety of other bars and restaurants.
After another Old Town drink, we made our last cigar stop of the day at Fox Cigar Bar in Scottsdale. A cigar bar through and through, this is the place to smoke at night. The selection of cigars and the bar are excellent, but what really makes this is the fun atmosphere. Everybody's got their thing, but what I love to find in a cigar bar is a place that feels like it would be a great place to drink and hang out, even if there weren't a humidor. And that's what they've pulled off here (there's also the original location in Gilbert).
If you're a beer nut, you might be interested to know that Fox updates its website's beer board frequently, so you can always get a sense of what's on draft before you head over.
Bikers and Downtown
We didn't have to go far for our second breakfast of the trip. Café Tranquilo, the restaurant adjacent to the lobby of The Clarendon Hotel, serves some of the best Southwestern breakfast around. I'm not usually a fan of having chicken for breakfast, but the chicken chilaquiles — tortilla strips, chicken in a spicy green salsa, and a couple of fried eggs on top — was a dish I could easily have turned to to start every last day of this time in Arizona (and I did do it again before our flight out the next day). If you're not into spicy Mexican-inspired breakfasts, you can follow Andy's lead and order "The Gringo" — the classic eggs, bacon and potatoes.
Our day started at Tranquilo, but we booked it north to Smoke and Joe Lounge, where new owner John LaClere introduced us to his team and some of his regulars. It's a nice retail shop with a friendly lounge in the back. Just the right blend of neighborhood hangout and man cave. We had — as the name of the place suggests — smokes and a cup o' Joe before we made our way just a little farther north to Cave Creek, where John and his buddies introduced us to the area's biker bar scene.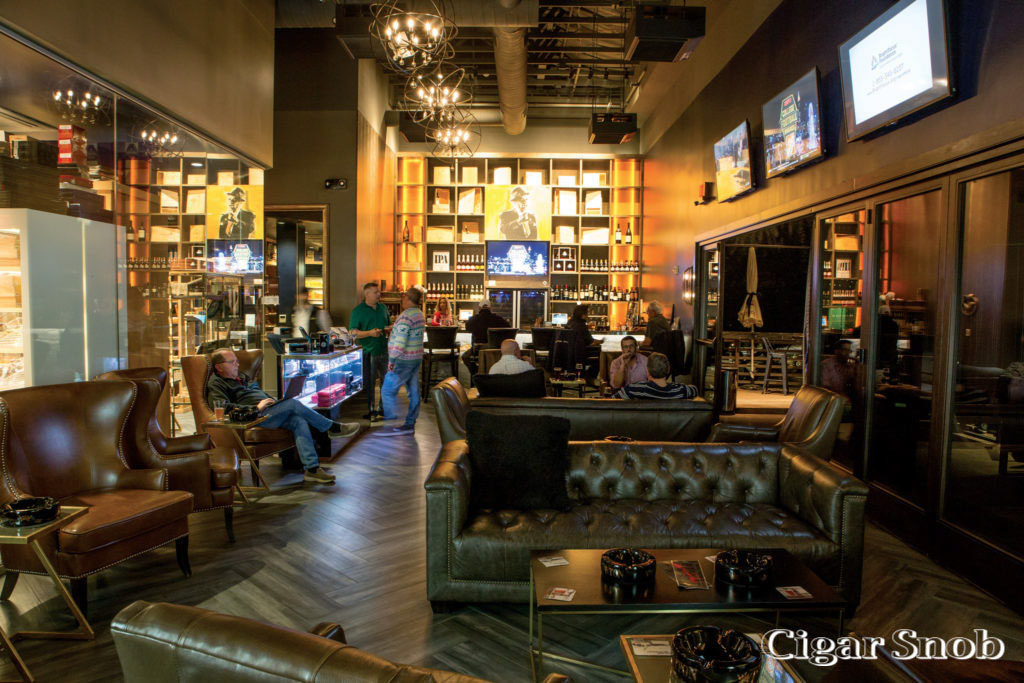 Specifically, we shared cigars and drinks at The Hideaway, a dinky roadside bar that's all fun, all the time. It's the kind of place where everybody either knows everybody or is getting to know everybody, where the head bartender is somehow everybody's best friend and the ceiling and walls are covered from end to end with dollar bills for who-knows-what-reason.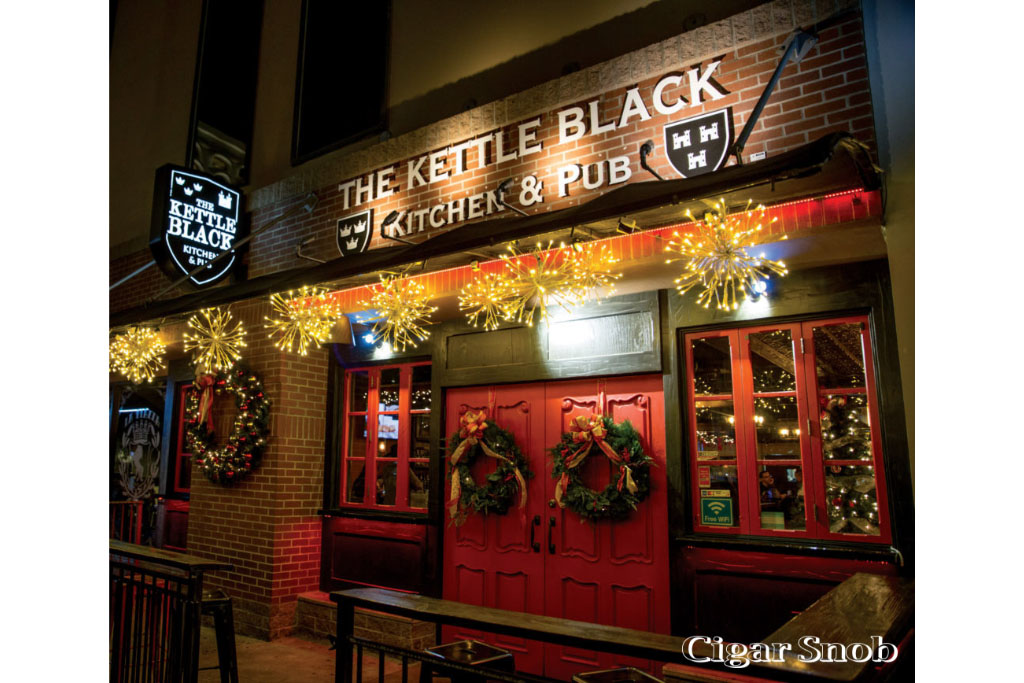 "This is the kind of place we love around here," John said. He's a Baltimore native, but you'll find no more passionate ambassador for Cave Creek than him. A couple of beers in, I ventured next door to a taco counter that's tucked away at the back of a gift shop called Indian Village. We bought all the tacos and Indian fry bread (think loaded elephant ears, some sweet, some savory) we could carry and brought it back over to the Hideaway for our crew and the friends we'd just made at our table.
There was no pulling John or the Smoke and Joe gang away at this point, but we had more to do, so we said our goodbyes to the Smoke and Joe guys, waved to our leftover tacos, and drove back south to North Scottsdale, where we met with our friend Brad Berko at Cedar Room Fine Cigars & Lounge. Brad's been in the cigar business in some capacity or another a long time and has been doing some work with Fox, but since we'd already been there, he thought he'd introduce us to another spot. Cedar Room is a truly unique lounge, with ultra-high ceilings, great art, and a selection of cigars that runs the gamut from the staples to the rare and aged.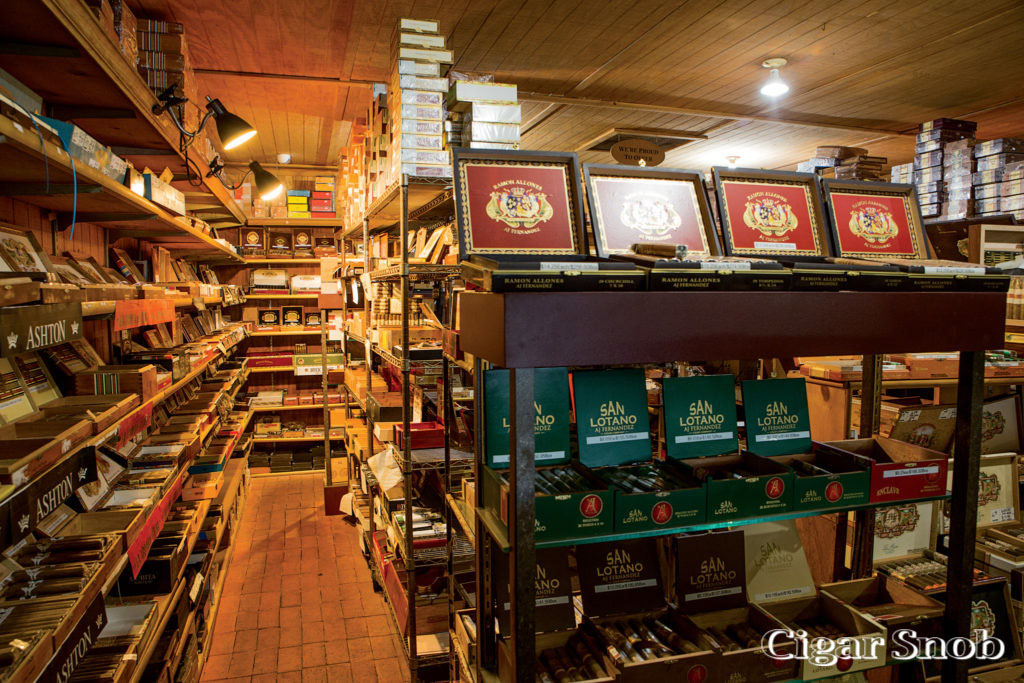 The bar serves wine and beer, and the lounge is situated on a strip loaded with high-end dining and retail. We enjoyed a couple of stogies and glasses of cabernet while we caught up with Brad before heading downtown to explore that area.
No story can be loaded with high highs from start to finish. We'd been warned by everyone that unless you were there for some kind of event — maybe a Suns or Diamondbacks game or a concert — there just wasn't a whole lot going on in downtown Phoenix after business hours. But we had to see for ourselves.
Unfortunately, what we'd heard was spot on. Downtown Phoenix is just not the place to be after hours. Walking around the area, you do get the sense that some things are changing, but the heart of the city just isn't ready to call itself a travel destination just yet.
That said, we were hungry, and there were places to eat. Should you find yourself in downtown Phoenix and craving pub fare, consider The Kettle Black Kitchen & Pub. It's walking distance from most of the bars, theaters and sports venues you might find yourself visiting in Phoenix, and the food is an excellent, elevated take on bar classics. I had the Guinness braised beef short ribs, which are served over creamed spaghetti squash with bacon Brussels sprouts. Andy had the fish and chips.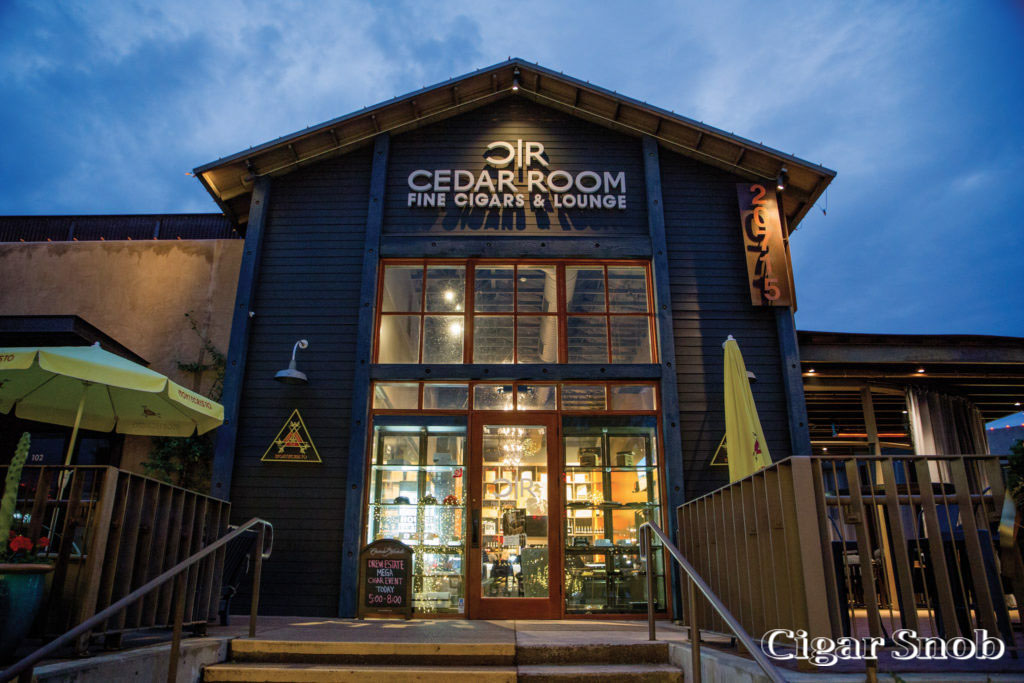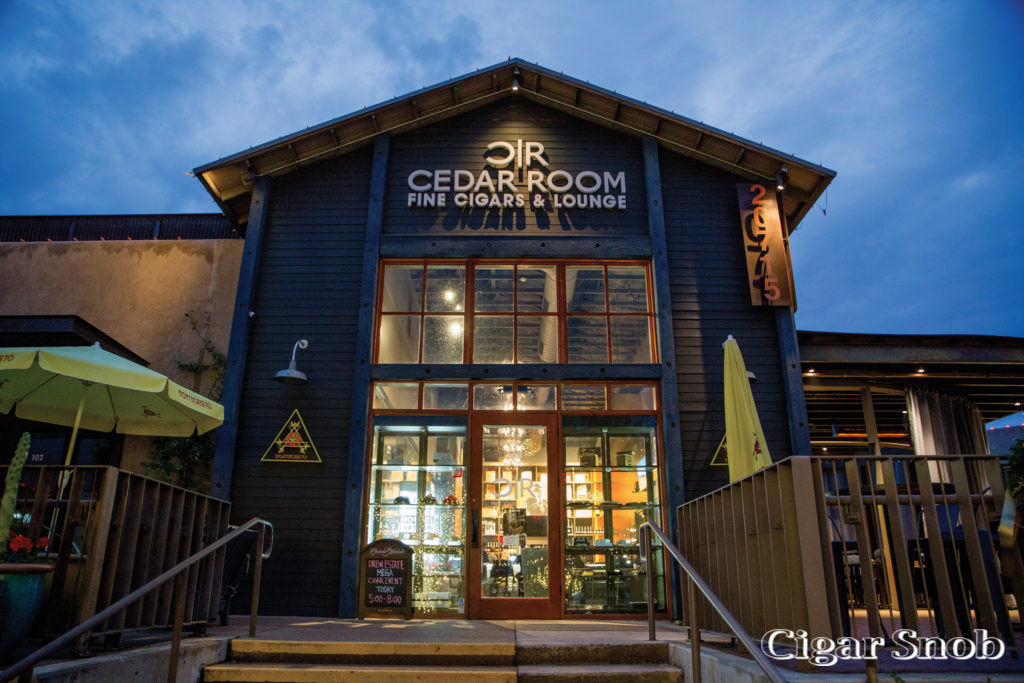 The Kettle Black sits right in the heart of a stretch of downtown that's several blocks long (running roughly along Washington Street) that's home to a concentration of bars and restaurants, along with Talking Stick Resort Arena (Phoenix Suns) and Chase Field (Arizona Diamondbacks). But none of that is really enough to make you feel like making a night of visiting this part of town for its own sake.
One last look
Before we headed back home, we wanted to make sure we'd covered as much ground as possible on the cigar tour and taken one last detour to take in the desert landscape. So after I downed another order of those chilaquiles for breakfast and we loaded our luggage into the rental car, we headed west to pay a visit to one of Stag Tobacconists' two locations. This one's on the outskirts of Phoenix. The other is, as you might have guessed, in Scottsdale.
Stag is a welcoming, comfortable neighborhood shop with an absurdly large selection of cigars loaded into its deceptive walk-in humidor. As soon as you walk in, you'll find all the Padrón, Fuente, My Father, and boutique brands you could ever want to choose from. And they carry the Cohiba Spectre, that rare, ultra-premium cigar that General released at the last IPCPR trade show. When you drive into this place, you don't get the sense from the surrounding neighborhood that you're going to find much in the cigar lounge, but this place is worth stopping into if you're in the area — not only for its excellent humidor, but just to hang out in a comfortable neighborhood shop.
I'll admit some bias here. I'm a sucker for dogs, and we met a pretty cool dog here. According to her owner, she's part wolf and is trained to detect heart conditions and aid with sleep apnea. Who knew? I can't promise you'll meet the dog, but I was pretty happy about it.
If you're traveling with the kids, you'll want to bear in mind that an amusement park called Castles N' Coasters is right around the corner. Stag is also the shop you might find yourself stopping at before or after a drive to State Farm Field (another 25 minutes west) to see the Arizona Cardinals play.
For our last cigar stop, we made our way to Magnum's Cigars Wine & Liquor on the northern edge of Phoenix near the 101 (which wraps around the west, north, and east of the city). Magnum's is one of the most beautiful retail experiences around, and it marries that with an excellent bar that serves ultra-premium spirits. Or, if you're showing up on the early side, espresso.
Finally, we rounded out the trip with a visit to Papago Park, which is back near Sky Harbor Airport and is absolutely crammed with things to do. We started at the Hole in the Rock, which is a sort of natural observation deck created by … well … a hole in a rock. After a very easy climb up a trail, you climb through a hole and find yourself in what amounts to a naturally formed auditorium that an eternity of erosion carved into a sandstone rock. Sitting way above the city, it's a great place to sit, relax, meditate, take some photos, eat a sandwich, smoke a cigar — whatever does it for you. But it's too cool and too conveniently located to pass up.
In other parts of the park, you'll find Papago Golf Course, Rolling Hills Golf Course, the Phoenix Zoo, the Desert Botanical Garden, and the Hall of Flame Fire Museum (again, an easy stop for the kids if they're into that sort of thing). We did our best to explore as much of all that as we could but we had a flight to catch and were in a bit of a rush by then.
One last thing
There is something noteworthy about Phoenix that we haven't touched on here, but which did come up over and over in our conversations with the locals. These travel stories tend to be focused on what our team actually did and saw in a given town, but in this case, it seems like it's worth mentioning a whole category of thing we never got to experience: sports.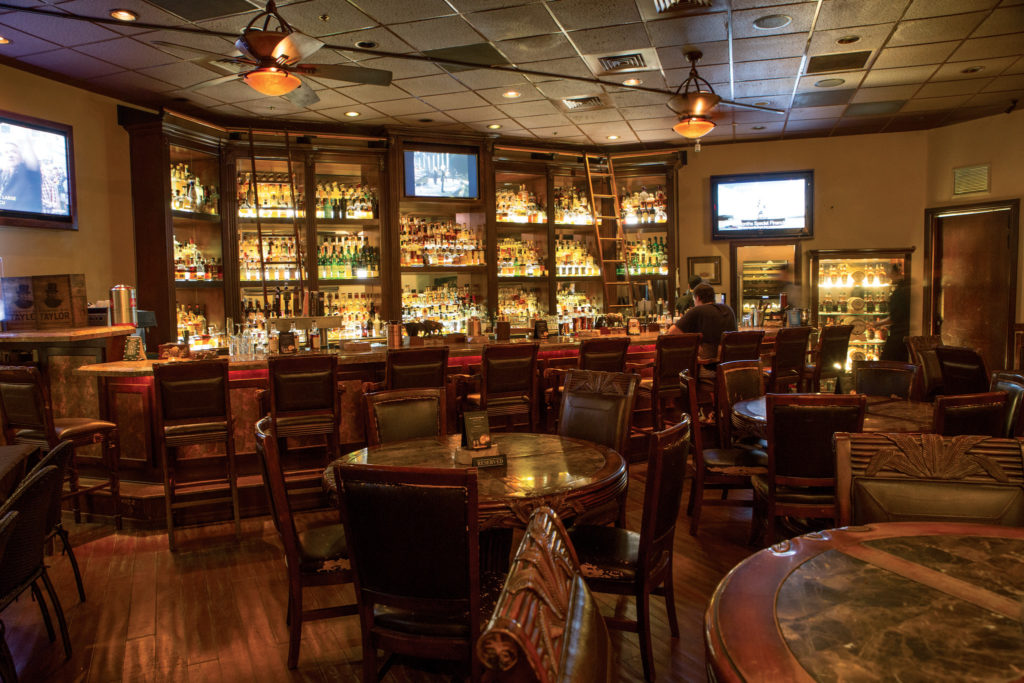 Phoenix doesn't get its due for this in the rest of the country, but it is, by any objective measure, a world class sports town. First, consider that this is one of only 13 cities that is home to teams in all four major sports leagues. That alone makes it a top tier sports destination. Then there's ISM Raceway, which hosts two NASCAR race weekends annually, along with IndyCar events. In golf, there's the Phoenix Open. There's ASU and the Fiesta Bowl.
All this is to say nothing, of course, of all the incredible golf you have access to when you're here.
There's more to say here, but I didn't want to write all this about Phoenix without making note of it. First, because Phoenicians are, in my experience, proud of how much of the sports world passes through their town. But second, because if I'd been planning this trip as a personal vacation, I would have accounted for it and built a Suns game into my itinerary. If you're a sports fan, make sure you account for this when you're making your travel plans.
Or just plan for breakfast burritos and holes in the rocks. The Valley of the Sun has it all.
---
Click HERE fore more travel stories!