This story originally appeared in the Nov/Dec 2012 issue of Cigar Snob Magazine. A lot has changed since then, namely Nicholas Melillo ventured out on his own and started Foundation Cigar Co., but the story of his beginnings in the cigar business are still as exciting and meaningful today as they were in 2012.
---
How one guy's journey around the world led him to a cigar factory in Nicaragua and the production helm of one of the industry's most distinctive brands
It's 1996 in New Haven, Connecticut. Two members of Cheshire High's graduating class have pissed off the principal. The graduation ceremony is underway they're puffing away on a couple of Puros Indios No. 2 Pyramids while in line to get their diplomas. One of the cigars is snatched away and put out by the principal's foot. The second smoker, however, puts up a fight.
"I pushed his hand back and said, 'No, no, no. This is a fifteen-dollar cigar right now. You're not touching this.'"
That was then. Now, he's the executive director of tobaccos and production at Drew Estate (makers of Acid, La Vieja Habana and Liga Privada, to name a few). After just a few minutes talking to Melillo about the path he took to get to where he is now, the hardest part to believe is it hasn't been published yet.
A cigar nerd is born
Melillo grew up around smokers and Connecticut's famed broadleaf. In his two grandfathers — one a pipe smoker, the other an cigar smoker — he had aficionados to look up to.
"My grandfather on my father's side was an avid broadleaf smoker. So he smoked Topstones, Toppers, F.D. Graves — all local Connecticut brands," Melillo said. "He always had a broadleaf, extra oscuro cigar in his mouth ever since I could remember."
Melillo's grandfather would take him to a local Mr. Steak restaurant that sold cigars, both real and bubble gum, at the counter. "He would buy his broadleaf cigars and buy me the bubble gum smokes and we would walk out of there feeling like a million bucks."
Melillo didn't start smoking the real thing until he was 15.
"There were some cigars around from a trip to Mexico. I snuck out into the woods and smoked one. I came back and my mom said, 'What are you doing? Are you smoking cigarettes?' I said, 'No, mom. Cigars.'"
Cigars, it seems, were OK with mom. His parents would let Melillo smoke on weekends with his grandparents and friends. From then on, he was hooked.
"Between 15 and 18 I just became a cigar nerd, learning anything and everything I could," he said. "Because of my grandfather's love of cigars, I just loved the ritual of cigar smoking. It would always be a ritual of spending time with my grandparents. It really taught me, at that age, a lot about life. Just learning about their experiences and what they went through, it was always sort of a meditative time."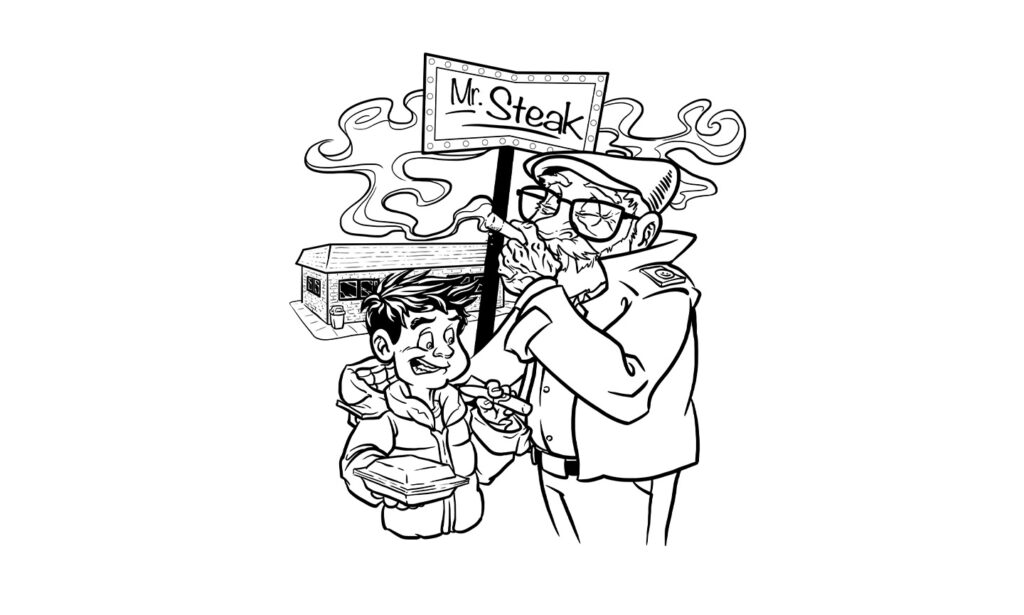 A foot in the door
After graduating from high school, Melillo frequented a tobacconist called The Calabash Shoppee, near Quinnipiac University (where he'd be going in the fall).
"There were two great women who were running the shop. I started talking to them one day and I said, 'Listen, if you need help, I know all the blends of all the cigars. I know about the fermentation of tobacco and all the brands. Here's my number. Give me a call.' It wasn't until mid-August (just before the start of the school year) that I got that call," he said.
Those women, Mary Russo and Carol Velardi (who he says became his "second moms"), put Melillo in charge of purchasing, bringing in new brands and dealing with customers. The job would go a long way in Melillo's cigar education and the development of his palette.
"I used to have a card catalog and I used to do my own ratings. I remember how much crap was out there at that time. Just unsmokeable stuff. It seemed everyone was trying to get into the business, and I remember saying to myself, 'Man, if only someone put some heart into this, they could have a good product.'"
One sales rep dropped in and asked how Melillo had rated samples he'd left on a previous visit. The shop owners pulled out the card catalog. Turned out it was one of those "unsmokeable" sticks that had gotten a 1-out-of-10 rating.
"It was just bland. It tasted like paper," Melillo says of smoking that cigar.
The cigar was from Drew Estate. They redeemed themselves in Melillo's eyes — and sparked a lasting relationship — when they returned with La Vieja Habana.
"I instantly loved it and we took in the line."
An event was planned to promote La Vieja Habana at the the Calabash Shoppee. As Melillo tells it, Drew Estate founder Jonathan Drew arrived late after getting caught in traffic (and breaking his own windshield in frustration). Still, he managed to "entrance people" with his energy and make an impression on Melillo.
"From 1996 to 2003, we'd see each other from time to time and keep in communication."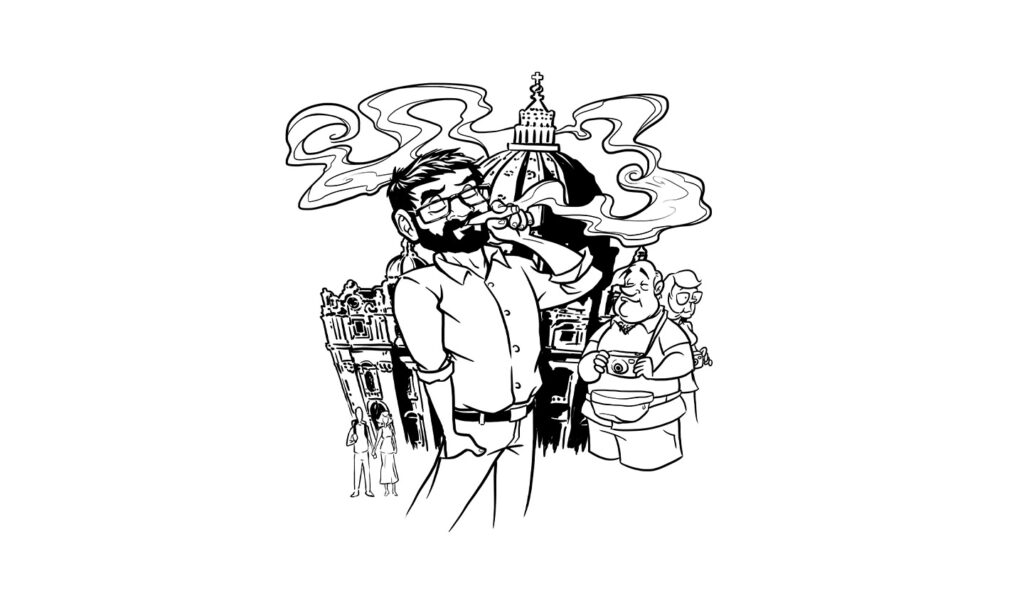 Around the world for serious shit
After finishing school in 2000, Melillo started volunteer work with the Vatican as a guide for pilgrims at the Roman catacombs.
"In my off time, I was following Ziggy Marley and the Melody Makers around Europe. So I went to Germany, Amsterdam, through France, and then I would head to Rome again (after each trip)."
Splitting his time between the Vatican, the Melody Makers and visits to friends he made in Rome, Melillo got to know a lot of the world. One constant, though, was cigar smoking.
"Everywhere I would go, I would always be in cigar shops. In Catalonia I spent a lot of time in a place called Valls. There were some local Catalonian cigars, unbanded. They told me they were locals and that became one of my staples when I was in Spain," he said.
He returned to the U.S. for grad school, but it wasn't long before Melillo had a job with an Italian history tour for high school students. Having caught the travel bug again in Italy, he bought an around-the-world ticket — Paris to Mumbai, Mumbai to Bangkok, then Beijing to Osaka.
While in Japan, he got an email from Jonathan Drew: "Give me a call. I obviously have some serious shit to talk to you about." Why the cryptic email? What was so obviously serious?
"That's Jon man. That's classic Jon," Melillo said through chuckles. "He's a very animated character."
"Nicaragua was suffering and he didn't have people in place who he completely trusted. He had a lot of troubles. He was the gringo in town and he didn't have the hundreds of years of tobacco experience. You know, if you're not on top of things and don't have the right people in place, things can go wrong pretty quick. He knew that I know what the product needed to be. He knew I had a good palette and he knew he could trust me."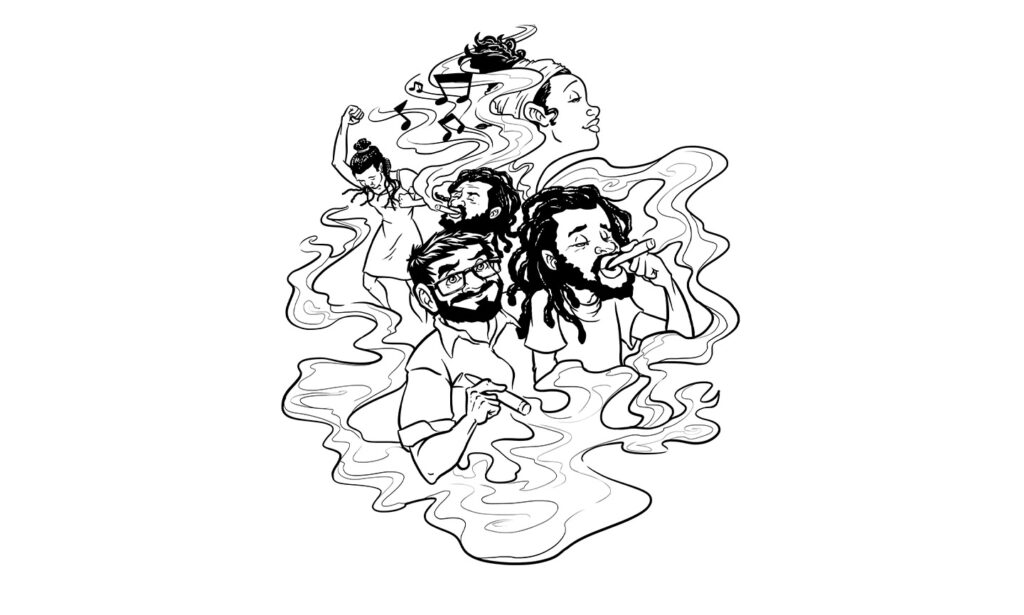 A chelito takes the plunge
Melillo left Japan and arrived in San Francisco in the thick of protests against the Iraq war. But there was another country he needed to read up on. So he set out to find a book store.
"I knew nothing about Nicaragua, except for what cigars were out at the time," he said. "I found a bookstore, went to the travel section, and there was the Moon guide to Nicaragua by Joshua Berman. That book was my Bible in Nicaragua."
Having researched his next home, Melillo headed to Estelí.
"After a week, (Drew) was heading back to the States, and I was like, 'Dude, where are you going?' And he said, 'I know you'll figure out what needs to get done.' I started right away, getting into Spanish classes and observing everything. Not saying a word. Just observing everything that was going down. The team down there, right away, was awesome. If it wasn't for them — specifically Manuel Rubio, the GM of the factory — I wouldn't be in the position I am right now. He welcomed me and was one of the most humble helpful people, making me feel at home within the Drew Estate factory and Nicaragua. Everybody could have made my life a living hell."
Melillo began to take on more responsibility in Nicaragua. Eventually, he was leading production, liaising between the U.S. and Nicaraguan side of the business, and even doing some writing. Even his Spanish has gotten pretty good, although he modestly describes it as "ghetto Spanish" since he learned mostly on the production floor. Not bad for a chelito (which Melillo explained, in his ghettoest Nicaraguan Spanish, is Nicaraguan slang for "white boy").
"It's tough because not a lot of people actually live it day in and day out. A lot of people go into Esteli and they experience only a sliver of what it's like," he said. "Everyone working at the factory has — in some way, shape or form — been involved in war. And they have these crazy stories. These people have been through more than I can even comprehend."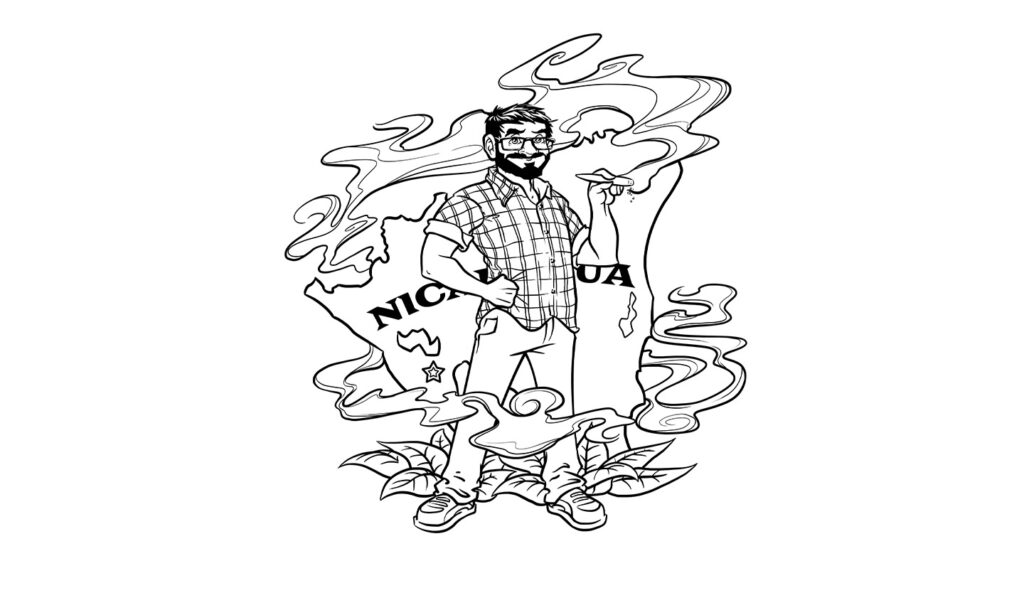 Give me something I can fuckin' smoke.
Melillo was living a dream.
"I'm in Nicaragua with all these cats: the Padrons, Olivas, Perezes — all the people that I've read about, and now I'm in it. I'm in it all, and this is just awesome. From day one, I started experimenting," he said of his starting with Drew Estate.
Melillo recalls Steve Saka, Drew Estate's CEO, articulating a simple goal. "He came in and said, 'I need something I can fuckin' smoke.'"
Melillo had been thinking it, too. The company had, in large part, made its name with infused cigars. Those aren't typically a cigar nerd's thing.
"I remember being in Nicaragua talking to Jon and I said, 'You need a traditional cigar. You gotta bring it, man.'" Melillo said. "It wasn't until 2005 when we started to work with broadleaf that the Liga 9 blend really came together. That was the key. And I had been Jonesing to work with broadleaf for a while, of course."
"So the broadleaf completed this whole thing … I don't think Saka smokes anything besides that all day."
There was a time, though, when the people at Drew Estate didn't have much to choose from anyway.
"We didn't have enough tobacco at that time, so it was Saka's, my smoke, Jonathan's — that was our smoke because I think at the time we only had like 3,000 pounds of broadleaf, so there was not much at all," said Melillo.
That's not true anymore. There's lots of tobacco, and Drew Estate seems to always be cranking out new ideas. When he talks about the way smokers have embraced the broadleaf-wrapped Liga Privada No. 9, you know Melillo sees the line's success as his ultimate tribute to his Connecticut roots and — more specifically — the two grandfathers who taught him to love tobacco.
Drew Estate takes an unconventional approach to a traditional product. While the path Nicholas Melillo is as new as the brand, you might say the love of the old school his grandparents represented still inform at least part of Drew Estate's flavor.
---
Click HERE for more stories!