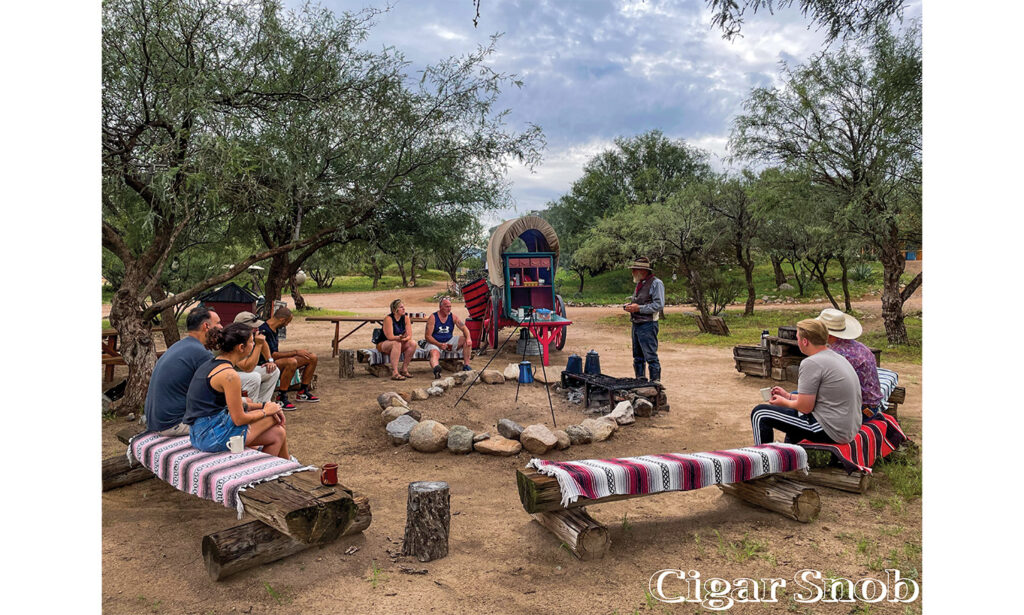 We travel a lot in this business of making magazines but I don't think we've ever been anywhere like Tombstone Arizona. This historic city a little over an hour's drive southeast of Tucson is stuck in the 1880s in the best way possible. Walking through the center of town feels like a drunken and rowdy Johnny Ringo is about to bust out of a bar and challenge someone to a duel. Maybe it's because we were there during the offseason but walking down the dark and deserted Allen Street at night was as thrilling as any part of the visit.
There are plenty of places that lean into their past but it's hard to stay on that trail. Boston and Philadelphia come to mind; the American Revolution plays a leading role in those large cities but they're so populous and there's so much more to do that the historic events and sites get lost in them. You can spend the morning at a Boston Tea Party re-enactment and get totally lost in it but then you have lunch in the very Italian North End and you immediately lose the revolutionary feel. In Tombstone the tales of gunfights, the sound of horse hooves and boots on wood, and even the smells of the 1880s are positively inescapable. If you've ever been in the desert in the American southwest, especially during rainy season, you know the smell of creosote. It smells like the West. You recognize it even if it is your first time smelling it.
We visited Tombstone for the specific purpose of shooting the cover and fashion pages in this issue and we were incredibly fortunate that the fine folks at Tombstone Monument Guest Ranch took in our eclectic photo shoot crew as their own. When you pull up to the hotel, the whole thing looks like a small Western town. You check in at the saloon and make your way to the rooms, which line the streets of the town. You may stay in the "Marshall's Office," the "Post Office," or perhaps "Jail." The experience is as unique as any we've ever had. In the morning you can have a cowboy coffee with Arizona Bill, let him regale you with stories of the West, then walk back up to the mess hall and have a killer breakfast with a beautiful view of the Dragoon Mountains. As much as I enjoyed all of the amenities; the food, the saloon, and coffee with Arizona Bill, I think that what hit me the deepest was the freedom of it. I had forgotten what it felt like to stay in a place that didn't constantly hit me over the head with all the things I couldn't do and instead just let me breathe.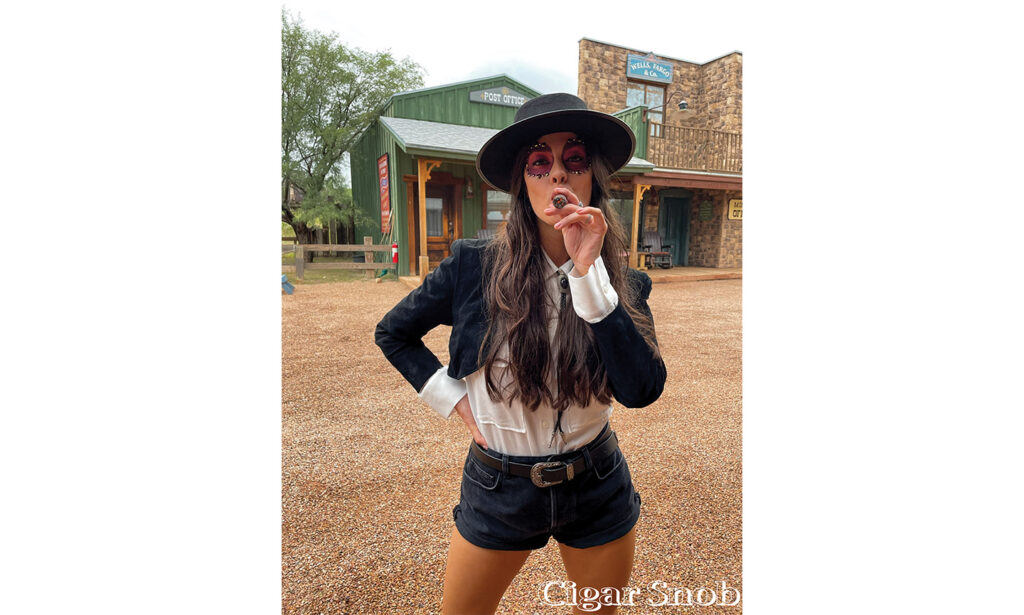 While shooting in the city of Tombstone, we needed a place in town for the model's makeup and styling to take place between shots and we couldn't have picked a better spot than the Motel Larian. Situated right on Fremont Street, the Larian's rooms were clean, well appointed, and centrally located for all of our "in town" shots. Again we found the staff to be incredibly friendly and helpful. There's just an easy, no frills feeling to your stay at the Larian.
During the course of the photo shoot, we visited and shot at the Gunfighter Hall of Fame. We didn't stick around for the gunfight show but I swore I'd be back to see our new friends Hunter, Kaiden and Festus do their thing. The Goodenough Silver Mine also found its way onto our shoot and had we not been so spent at the end of it, we would have returned to take a proper tour of the mine. After all, silver was the reason that Tombstone grew as much as it did during its heyday. We managed to hit a couple of the bars in Tombstone like The Crystal Palace and Big Nose Kate's and dined twice at Vogan's Alley, which impressed everyone in the crew with their food, selection of hooch, and creepy pictures on the wall.
If you're reading this it's obvious that you enjoy fine smokes, and you'll be pleased to know that there is a great little cigar and gun shop right in the center of town called Smoke Signals. Shop owner Suzanne Wilson has stocked her humidors with brands like AJ Fernandez, Oliva, JFR, and Espinosa among others. Sit and smoke while watching the gunfight re-enactments just outside or shop for a new six-shooter of your own. If you're coming in from outside of Arizona, they'll work with your local gun store and ship your new piece out to you.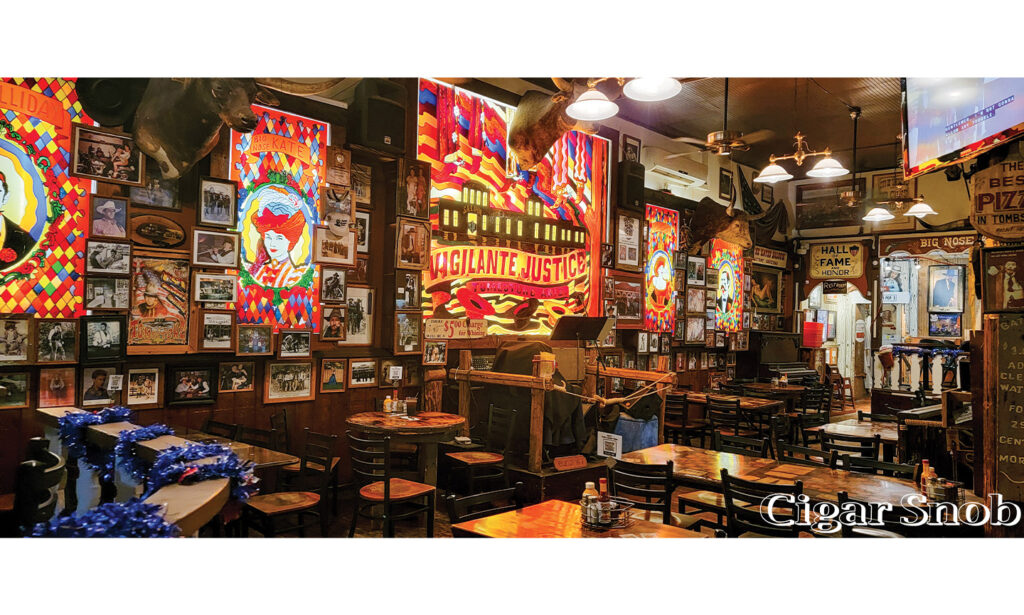 Like many boys who grew up in this country I loved Westerns. Heck, I must've loved them even before. My mom has a picture of me at 5 years old in full cowboy gear at the airport in Havana about to board the flight that would ensure that my sister and I would grow up in a free country. A bit older, I read every Louis L'Amour novel I came across and even later memorized every line in Kurt Russell's Tombstone. Most people who visit this place say it feels like they've walked back in time to the 1880s, but for me it felt like I'd walked back into the shoes of that innocent 5-year-old boy at the airport and for that I will be eternally grateful to Tombstone.
Bonus Pictures
---
Click HERE to check out our other stories!