Crashing the Party
FDA, Regulations loom as cigars boom
Frisco, Texas – After four years in business, it's time for Industrial Cigar Co. to expand.
The family business opened in 2017 in this buzzing suburban Dallas enclave, taking a strip mall spot with plenty of traffic and a parking lot out back to hold substantial outdoor events.
Industrial, like a lot of retailers around the U.S., enjoyed prolific sales after the initial wave of the COVID pandemic restrictions eased. Sales at Industrial were up 96 percent in 2020 over 2019.
"And through the first week in March, we're up 100 percent over last year," said Dave Frakes, who runs the day-to-day of the family business with his three sons.
Such rapid expansion would not follow the advice of most MBAs, but then Frakes is on the front lines of the cigar industry, which is blazing on the heels of the pandemic.
Since the virus hit and corporate America insisted its employees work from home, Frakes has seen workers from area companies – insurance groups, financial advisers and other white-collar types – fill his lounge in the daytime, laptops open and cigars ablaze.
"The virus created a home work force, and some of them went from one cigar after work to four cigars at work,"

– Dave Frakes
For Frakes and many like him, the virus that has put some industries on welfare and forced closures has launched the strongest cigar market in years.
"The virus created a home work force, and some of them went from one cigar after work to four cigars at work," Frakes said. "Our lounge is packed during the day with people smoking cigars."
While most entrepreneurs would be happy with his figures, he's ready to take advantage of the good fortune of the industry.
The PGA announced last year a $520 million development in North Dallas will include two 18-hole championship courses and a nine-hole short course. The project also includes a 500-room hotel and a conference center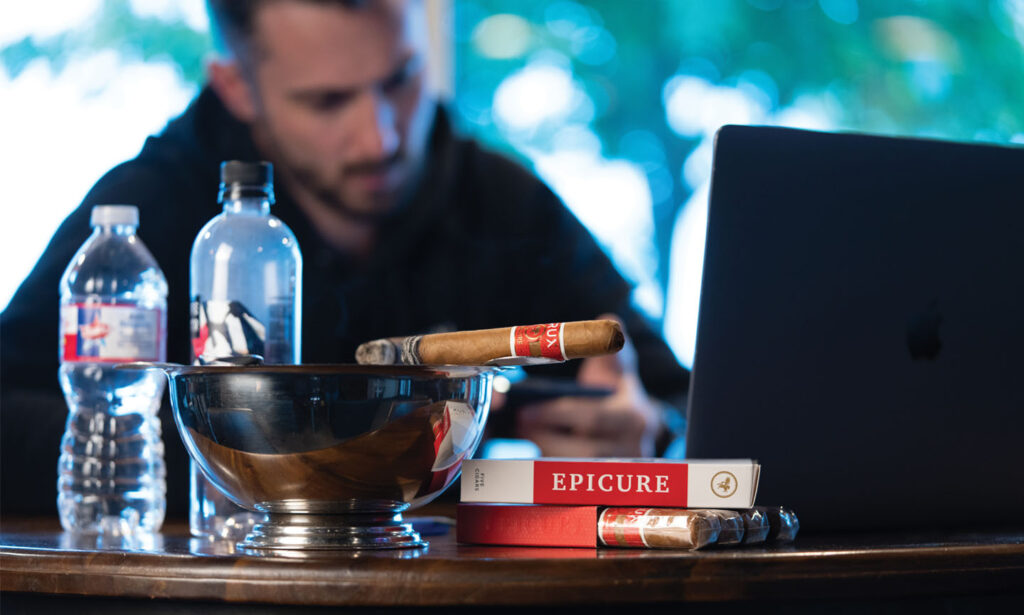 That alone will bring big bucks to the region, as well as a sizable demographic that will be looking for some smoking culture.
So, understandably holding his cards close and despite Industrial's relatively short tenure, expansion is in the offing. "Our plans in north Dallas are coming together," Frakes said.
It's the same everywhere: growers, retailers, suppliers and brand owners utter the same four-letter word – boom.
The pandemic shuttered stores, factories and lounges for a brief time. But with a few exceptions, states have gradually opened things back up, with a few kinks in the supply chain. The biggest problem cited across the board in over a dozen interviews with industry figures is supply.
"My sales are going through the roof," said John Oliva, head of Oliva Tobacco, which operates 1,500 acres of farmland in Ecuador and Nicaragua.
His farms were closed for two weeks in April, but, "I'm selling everything I grow since March [of last year]. I don't know a soul who has been adversely impacted by this."
The upward swing of the cigar industry was underway when the virus hit. The U.S. Alcohol and Tobacco Tax and Trade Bureau reported cigar use increased by 118 percent between 2000 and once the lockdowns began, it barely took a month to see increases, as sales jumped 11.3 percent between March 2020 and April 2020, according to Nielsen data.
"Twenty-five percent of my customers doubled orders from the previous year," said Freddy Molina, factory manager for AJ Fernandez' farms.
With the demand have come tobacco shortages, particularly among the smaller brands.
A lot of stores went last year without any 7-20-04 cigars, a New Hampshire based boutique brand.
"Most of our cigars are made in Honduras and Nicaragua with the Plasencias," said Kurt Kendall, who owns the brand. "It's been very hard to obtain some of the raw materials we need to make the cigars."
Tatuaje Cigars, another boutique brand based in Los Angeles, is still fighting to keep up with demand.
"We are constantly struggling to fill back orders," said Pete Johnson, owner of Tatuaje Cigars. He receives product every week but the sell-through is so fast that rather than housing his usual $1 million inventory, he can hold onto only half that amount.
"I have a close connection with our consumer base and I get private messages from a lot of people asking me to help them find a cigar," Johnson said. "It's a weird quandary we're in. We have a ton of backorders, but I can't see how we're up, based on the inventory."
He was happily surprised to see the brick and mortar stores thrive during the lockdowns.
And even though Johnson is starting this year up dramatically, "It's not going to be like this forever. In the 90s, everything crashed to the floor, so everyone should be cautious and for now be happy the industry is doing so well."
The boom versus bubble question has come up in conversations from lounges to backyards to podcasts. The escalating profile of the cigar, the lockdown that gave time to more smoking and the increase in participation from previously less prolific smokers lends itself to the former, a boom of sorts.
The Scandinavian Tobacco Group, with holdings that include Macanudo, Cohiba and CAO, opened three superstores last year and plans on opening another later in the year.
And STG knows something.
"We are very lucky in that we have the largest online channel so we have a lot of consumer data," said Régis Broersma, president of General Cigars, part of the Scandinavian Tobacco Group. "So, if I were selling a lot, it could still be a bubble but we see from online platforms that consumption is way up and this [increase in sales is not inventory movement."
---
If there is an impediment to the cigar industry's juggernaut, it would start with a 76-year-old congressman from Illinois who has been in public office since 1982.
Sen. Dick Durbin (D-Ill.) has crusaded against tobacco in all forms for decades, starting with a successful campaign in 1988 that banned smoking on domestic flights under two hours. For years, Durbin has introduced bills he says are aimed at keeping tobacco out of the hands of children. In 2019, Durbin claimed that premium cigars are taxed at a problematically low rate "at a time when their use – especially among youth – is trending at comparable rates to cigarettes."
He's pressured the Food and Drug Administration to heavily regulate and tax tobacco products, and premium cigars dangle precariously in the FDA's sights. For now, the oversight of cigars is on hold, as the agency researches the specifics of cigars and their impact on health and their allure to underage smokers.
"I think unfortunately, the regulatory environment is not going to get any better unless it's through the courts," said Jeff Borysiewicz, owner of Corona Cigar Co. in Orlando, Florida.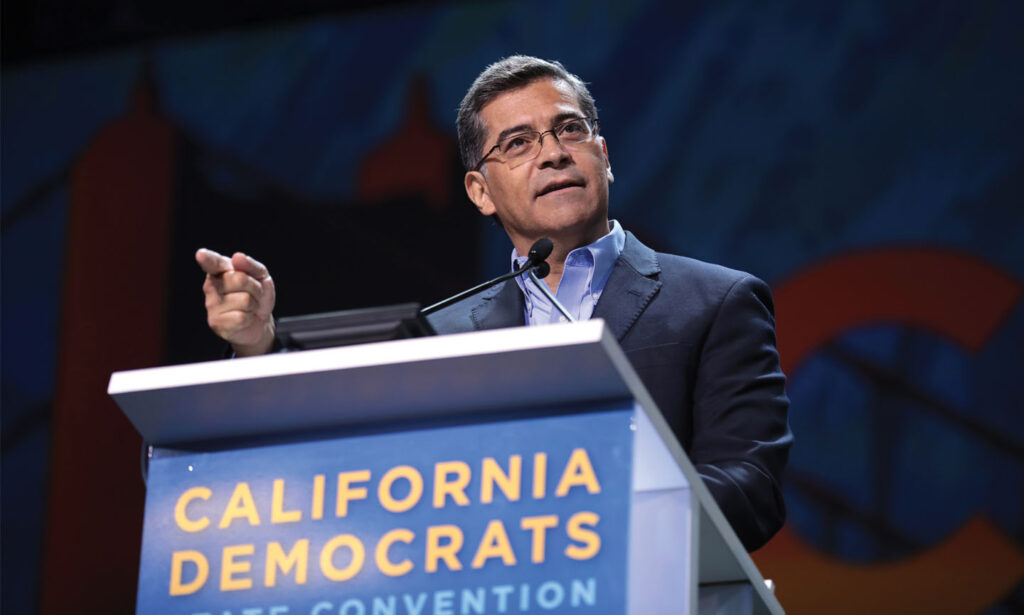 "When the FDA gets its new marching orders, the Biden administration is not going to be friendly. They are going to be listening to health groups rather than the business groups."
Biden has selected California Attorney General Xavier Becerra to head the federal Department of Health and Human Services, which has authority over the FDA. Becerra in 2018, along with State Attorneys General from New Mexico, Connecticut and Washington, pressed the FDA to keep premium cigars under regulation the same as other tobacco products.
In a letter to the agency, Becerra and his colleagues said, "public health is best served by regulating all cigars under the same regime as other tobacco products."
More hopefully, Florida Republican Sen. Marco Rubio in February reintroduced a bill aimed at exempting cigar makers from FDA oversight. The origins of the bill date back to 2011, when Sen. Bill Nelson (D-Florida) introduced a similar measure.
"Children are not smoking hand-rolled, premium cigars and those manufacturers are not marketing premium cigars to kids,"

– Marco Rubio
Rubio has championed the cigar industry since he was elected in 2010, signing on as a co-sponsor of Nelson's bill.
"Children are not smoking handrolled, premium cigars and those manufacturers are not marketing premium cigars to kids," Rubio wrote in a 2019 editorial in the Tampa newspaper. Allowing the FDA to regulate the cigar sector "will be devastating for the premium cigar industry — small businesses making and selling high-quality, handmade products — that will have to spend millions of dollars to comply with the same regulations as large companies mass producing low-quality, machine made tobacco products."
In addition to federal oversight, municipalities also wield a heavy hand on the cigar.
"Any retailer, no matter where they are, has always got to be watching city councils, county commissioners, and states," said Borysiewicz, who is frequently vocal about the political efforts to hamstring premium tobacco. "One thing that concerns me, and it happened during the Obama administration, and the Biden administration is an extension of that, is that there was a lot of money pumped in through stimulus that went to local health departments to tighten up tobacco controls, making it tougher to get a tobacco license or pushing for indoor and outdoor smoking bans. It's going to get worse."
State lawmakers have already this year introduced measures on both sides of the cigar regulation issue.
Lawmakers in Kansas, Minnesota and Indiana have proposed tax increases on cigars. The various bills are still in committee, and become items in the political horse trading that goes on in the statehouses across the U.S.
In North Dakota, a state with some of the most restrictive smoking laws in the U.S., a bill allowing the state's first cigar lounges has drawn dozens of critics to testify before House and Senate committees, urging the panel to vote down the proposal. Despite the vocal pressure and testimony from the anti tobacco lobby, the measure passed the House by three votes.
Maryland lawmakers are considering a bill that would allow local jurisdictions to develop their own policies on regulating tobacco products, including cigars.
In Florida, the only state in the U.S. without a cigar tax, a lawmaker wants to give municipalities the ability to ban outdoor smoking in their parks and on their beaches. The bill sailed through its first committee in January.
Then there's Michigan, where cigar bars for a month became just bars, after the state declared 10 months into the pandemic that Michigan's indoor smoking ban applies to cigar lounges.
"They clarified their epidemic order to say that you cannot remove your mask for smoking because that's not in the rules, so no more smoking," said Alex Engelman, owner of Ernesto's Cigar Lounge and Bar in Petoskey, Michigan.
After negotiations between the state's cigar lobby and the state, the edict was removed. But with the potential to shut down the state's 300 lounges, the seemingly capricious move shows how quickly a state can affect the livelihood of cigar vendors.
"What they did with this is bundle all tobacco people together," said Engelman.
Despite the looming federal press to put cigars in the same category as other tobacco products, some tobacco executives downplay the possibility of regulation in the foreseeable future.
In a March investor call, Scandinavian Tobacco Group CEO Niels Frederiksen told an analyst inquiring about potential regulation, "in the U.S… no real changes."
"There's a change in administration," Frederiksen said. "But for now, no signals of any significance on the table."
The struggle to keep cigars as a viable industry in the U.S., though, is "an ongoing challenge," said Drew Newman, of J.C. Newman Cigar in Tampa.
---
As the pandemic prevailed and governments responded by closing dining and drinking establishments, Tom Sullivan noticed one day a group of guys sitting in New York's summer sun, relaxing in lawn chairs in an empty parking lot, eating lunch, and finally, pulling out some cigars. Most places in the state were closed by executive order yet…
"Every day, these guys come out with a sandwich and a cigar and some coffee," said Sullivan, who owns Alliance Cigar Wholesalers, a major
distributor of cigars to retail outlets. "I'm sure they used to get together at a restaurant or tavern. But they found a place that was convenient and enjoyed each other's company. Cigar smokers are the most social people, and all of a sudden, you break that chain and they all get itchy."
Everyone is also itchy to get back to the social convening of the industry events that help everyone make the connections they need to flourish.
Right now, it looks like 2021 will herald the return of the convention. But with the rules in place, they don't sound like a lot of fun.
The Tobacco Plus Expo, where distributors, tobacconists and importers meet with retailers at all levels, is a go for May 12-14 in Las Vegas. Attendance is limited to 5,000 in space with a capacity of 16,000 and there is a nine-page list of requirements from the state of Nevada that organizers have to address.
Among them: Everyone wears a mask and keeps away from each other. To make sure it happens, a team of "safety ambassadors" and security staffers will be the enforcers.
"The TPE in May is a go, and we talked with the [Premium Cigar Association] and they are sending out room lists, " said Nish Patel of Rocky Patel Premium Cigars.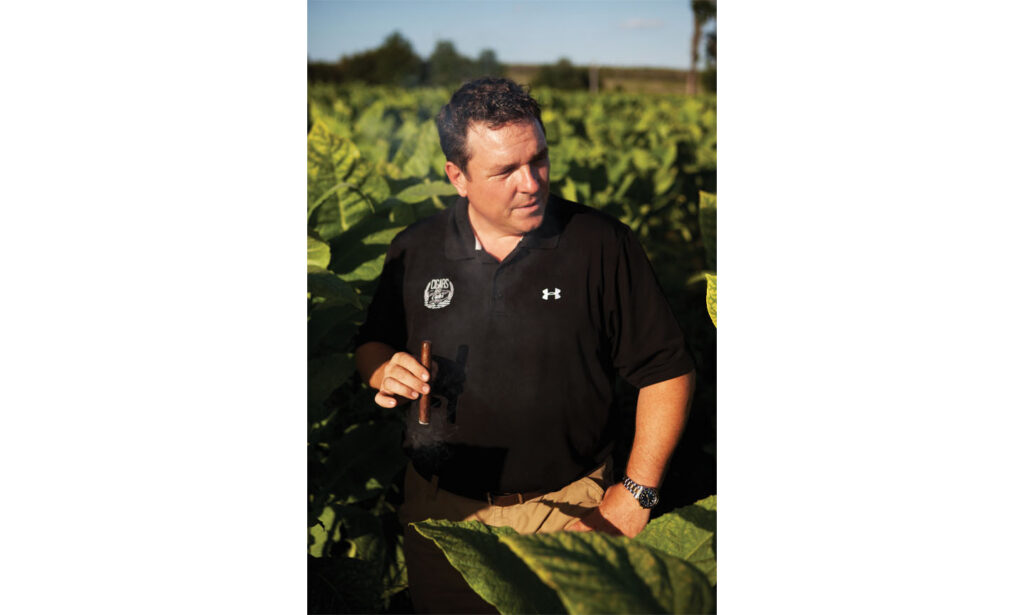 The virtual conventions that have taken place in the last year are fine, "but they're never the same as a face-toface," Patel said.
The PCA Trade Show is scheduled for July, and it is finding the same dictates as the TPE. Also being discussed is an extra requirement for entry: proof of vaccination or a recent negative COVID-19 test.
Still other shows, after cancelling last year, are moving to later in the year, making them likely as the pandemic fades. Cigar International's CIGARfest in Pennsylvania and the Cigar Heritage Festival in Tampa have both moved their dates.
It's too early to tell how restrictions will play out or if they will deter attendance.
"It's hard to plan on trade shows and we really need that to meet with customers, build relationships, show off products," said Kendall of 7-20- 04 Cigars, who also owns two retail shops in New Hampshire. "If we go into another year without shows, it's going to be tough. Retailers are very anxious about this."
---
A 1996 story in the Portland Press Herald/Maine Sunday Telegram reported on a trend, something it felt its readers would find newsworthy: A local cigar shop, Jenney Station, had recently opened and was doing some brisk business, noting that owner Jerry Bernier "wants to tap into a cigar smoking boom sweeping the country."
It was a time that stories on the popularity of the cigar were appearing in every newspaper – when there were newspapers – and the word 'boom' was in every one of them. It was a time when upscale steakhouses embraced cigar smokers and The Palm had a dedicated cigar space.
Today, there is no smoking in restaurants, nor are there many newspapers worth reading. But Bernier, now 76 years old, still thrives since opening in December 1995, his 25-foot by 10-foot humidor well stocked and his customers still faithful.
"I'm not sure I can even remember that story," he said. "But I remember the time."
Unlike so many of his retail peers, he didn't enjoy robust sales in the past year, as the state of Maine discouraged out-of-state visitors during the pandemic, in the process robbing Bernier of some of his summer regulars who keep homes in the area.
But he was able to keep his doors open the entire time.
"They never closed me, so there's that," he said.
Still, "No boom here, I'm down a little bit."
Bernier is the exception, though, and today's vigorous cigar industry is barely mentioned in a news search and trend stories are no longer the fodder of news meetings.
Perhaps what is more important than headlines and economic projections is that the pandemic and the reaction by governments cemented, once again, the notion that cigars represent community as well as a need to connect and to celebrate something in an age of device devotion at the expense of interaction.
The lifting of onerous government restrictions will ignite a frenzy of social interaction, even deepening the role of the cigar, predicts Tom Sullivan, the owner of Alliance Cigar Wholesalers.
"When people are free to move about the cabin, as they say on an airplane, it will be like sensory overload. And people will go running back to social opportunities. And because as cigar people, we love being together, we'll all go running back to those social opportunities, and it will be some real positive momentum in our industry."
---
Click HERE for more stories!