Freud fixed heads. A new movie shows how he fixed his own. Hint: Cigars, lots of them.
When you invent psychoanalysis, you get to indulge your vices. Sigmund Freud knew that.
The psychological set's de facto godfather smoked a reported 20 cigars a day, and as far as we know, no one dared tell him to cool it a bit.
So when Austrian film director Nikolaus Leytner prepared to work on the movie The Tobacconist, a film released in the U.S. in July, with an ageing Freud as a main character, he was ready for an authentic backdrop.
"There was no smoking on set," says Leytner, speaking via phone from Vienna, where the movie was based. "But of course, we all knew that Freud smoked so much, so we had to make some allowance."
"Have you ever held anything this marvelous, this wonderful? So perfect in its imperfection, between your teeth?"

– Sigmund Freud (Bruno Ganz)
The film begins in winter of 1937 as the Gestapo prepares to annex Austria and occupy the capital. Despite the cheerless drama of the staging, The Tobacconist uses the cigar as an appropriate treasure, a bright spot of life revered by Freud's character, played by the late German actor Bruno Ganz.
"Bruno wanted to know everything about Freud," Leytner says. "He smoked all the way through the movie, it was part of him being Freud."
Indeed, Ganz as Freud is never without a cigar, as in real life Freud was rarely photographed without a smoke between his fingers. His jam was what he called a trabbuco, according to a diary he kept in the last decade of his life, a local smoke that looks like a lancero, which he bought by the box daily. For the movie, the props master secured local cigars, just as Freud smoked.
But Freud's real love was anything Cuban, and in that diary, he declared his love for Don Pedros and Reina Cubanas.
Freud "complained about the inferior Austrian cigars" to his close friend and colleague Max Eitingon, according to a diary translation. Eitingon found some Don Pedros in a German village just over the border and ordered Freud "several hundred."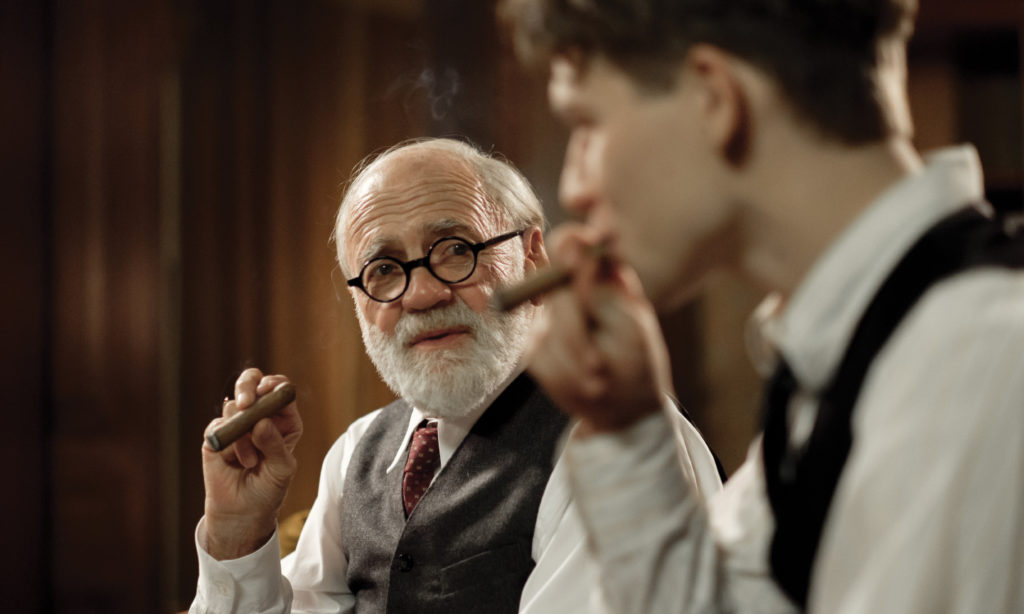 Now that's a pal.
"Because of the monopoly, there were very few shops that sold Cubans," Leytner says. "He smoked other cigars, too. When he traveled, he sought out special cigars or asked friends to get him some."
Cubans were the most special, and the totemic Hoyo de Monterrey is prominently displayed as the coveted brand through the movie.
"It was the Cubans that he loved, and no, there was no product placement deal," Leytner says.
Freud, in real life, kept his love of cigars up to his death in 1939 at the age of 83. His devoted love of cigars is even a part of the Freud museum in London, which includes several cigar boxes of jade, leather and metal among its artifacts.
The Tobacconist shows us an elderly Freud who strikes up a friendship with the 17-year-old protagonist, Franz, who has come to Vienna from a rural village to apprentice in a tobacco shop. Fifteen minutes into the movie, the two meet, Freud toting his daily two boxes of the local flavor and a newspaper.
While Franz puzzles on the mysteries of life and love in the big city, he both toils and sleeps at the shop, run by a salty, one-legged man named Otto, who himself loves a good stogie.
"Women are like cigars: If you pull at them too hard they won't give you pleasure."

– Sigmund Freud (Bruno Ganz)
"A bad cigar tastes like horseshit, a good one like tobacco," Otto tells Franz as he schools the boy on the most prized of commodities he sells at the shop, which also includes magazines, newspapers, pens and, from under the counter, skin mags. "A very good cigar, on the other hand, tastes like the world." Otto says this as he tenderly handles a box of Cuban Hoyo de Monterreys, and directs Franz to turn each one "so they don't dry out."
It's the only box Otto has been able to procure, and clearly the cigars he's selling don't merit a humidor investment. But Otto still understands what he has.
Cigars like the Monterrey, Otto adds, give a man "pleasure and spirit."
"A very good cigar… tastes like the world."

– tobacconist Otto Trsnjek (Johannes Krisch)
Franz, seeking to tap Freud's wisdom in his quest to connect with a young lady he meets, one day delivers to Freud a Monterrey, in exchange for Freud's insights into courting.
The Monterrey, Franz tells Freud, is "harvested by brave men and hand-rolled tenderly by beautiful women on their thighs," a famously apocryphal marketing tagline but fittingly alluring amidst the tumult of a Nazi invasion.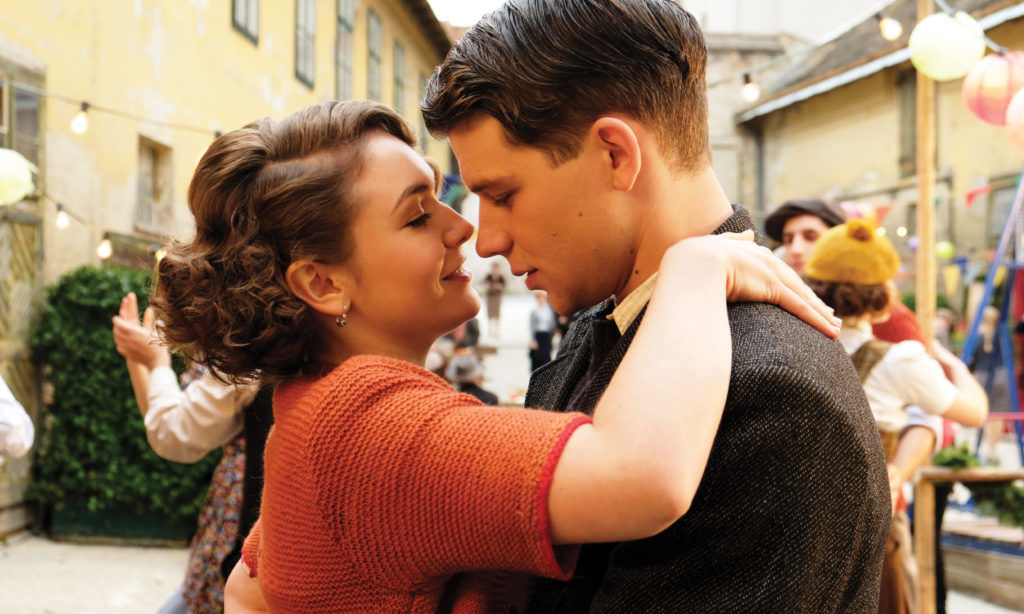 Leytner was inspired to develop the project after reading the best-selling 2012 novel of the same name by Austrian writer Robert Seethaler.
When the two met to discuss making a film of the book, Leytner said, Seethaler was beyond agreeable, saying "you can make what you want."
Ironically, neither Leytner nor Seethaler is a cigar smoker. Their knowledge of the culture, then, is admirable in creating a storyline that uses the cigar as a unifying thread.
Leytner said he took all of the cigar-centric lines in the movie directly from the book, including Otto's brief narrative on the merits of a very good cigar.
The movie ends with the tragic invasion of SS troops, who arrest Otto for transgressions including dealing in pornography. The Jewish Freud is preparing his exile to London.
The boy and Freud meet one last time, at Freud's flat, and Franz brings more Monterreys for his mentor.
The teen, now running the shop, pulls out three cigars and hands them to Freud – one for now, one for the journey and one to celebrate the safe passage.
Freud gingerly unwraps the paper they are wrapped in, pulls one free, lights and savors.
"Have you ever held anything this marvelous, this wonderful? So perfect in its imperfection, between your teeth?" he poses to Franz, the blue smoke billowing.
The boy shakes his head no.
"Then it's high time my friend. New worlds are created just by trying."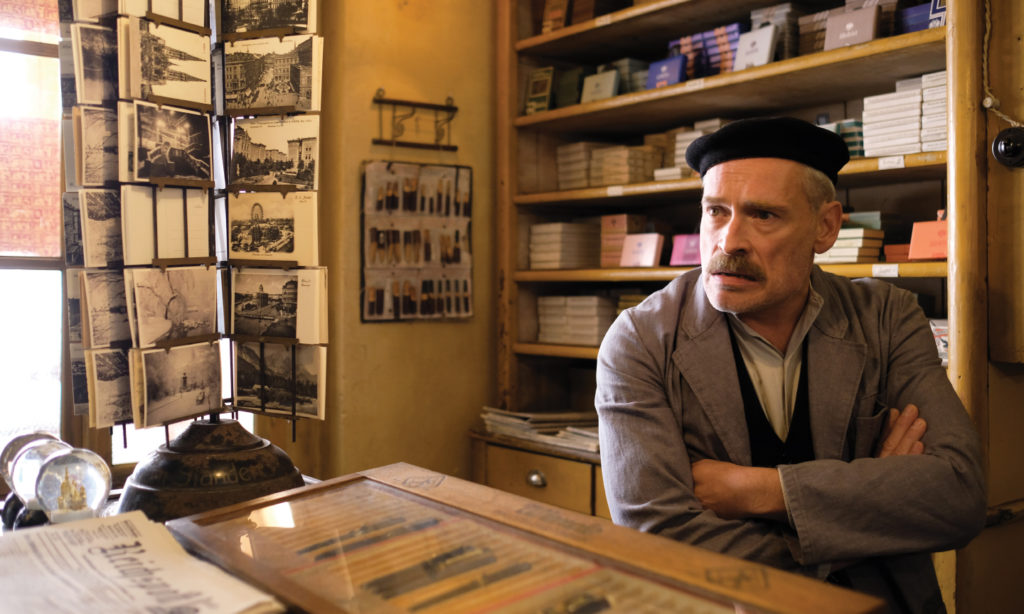 Freud torches another of the cigars with a wooden match and hands it to the boy, and the two sit down for a smoke as coffee is served by Freud's daughter Anna.
The appeal to cigar smokers – camaraderie and appreciation – was not lost on the marketing chiefs of the movie. When The Tobacconist opened in Europe in fall 2018, an association of tobacconists in Austria screened the film for its members.
But given the virus situation in the U.S., no such event is possible here.
Just as Freud and Franz are joined by a smoke as the movie nears its end, the wrap of the film was celebrated by a smoke in the studio. Ganz and Leytner, among other crew and cast members, all got together to put the Monterreys to use.
"It was in the back of the shop, which was larger than the set showed," said Leytner, who stopped smoking cigarettes when his daughter was born 18 years ago. "It was a time we could relax, and we had been around these great cigars during the shooting. It was time."
---
Click HERE to check out our other stories!