Cigar Snob Magazine September/October 2014
What's in the magazine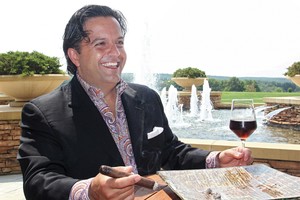 In the latest issue of Cigar Snob, we take you to the Steel City. You might not know it, but Pittsburgh's been through a bit of a rebirth since its days as our country's steel mill capital. Today, the town is everything you expect from a major city—and everything you don't.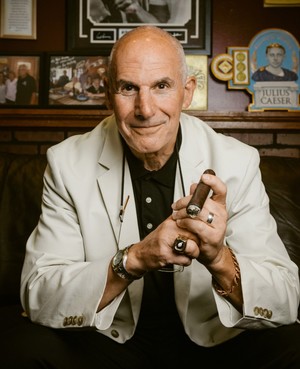 Our travel section starts with a "Riding Shotgun" piece about a couple of days we spent with Joey DiSalvo, whose family name has been synonymous with classic Italian cuisine in this region for decades. He showed us an incredible time that included his own restaurant and cigar lounge, a Pirates game at PNC Park, and some incredible golfing.
We also got a chance to chat with Randy Grossman for our "First Cigar" interview. The Rabbi, as some call him, was a member of that 1970s Pittsburgh Steelers dynasty squad. Today, he's still in Pittsburgh and still smoking all these years after he had his very first cigar in an NFL locker room (while celebrating the first of his four Super Bowl wins). What's more, this issue includes an excerpt from "Their Life's Work," an incredible book by Gary M. Pomerantz about that era's Steelers. Even if you're not much of a football fan, this bunch was a collection of personalities worth reading about.
Our two Smoking Hot Cigar Snob photo shoots took on an equally Pittsburgher character. In our Heavy Metal shoot (which is where the cover image above came from), model Julianna Sharkey makes metal sexy—while smoking Rocky Patel Platinum. See what we did there?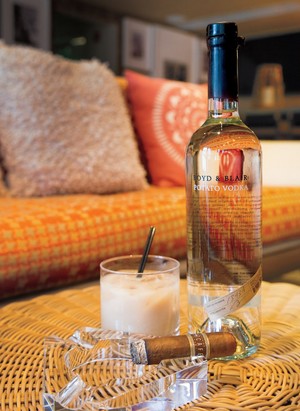 Our other shoot takes its inspiration from the Bridge City's hockey team. We had Brittany Oldehoff (who you might know as Miss Florida USA) party with some penguins— as well as some cigars by Villiger, like Cuellar, Cabarete and Trill—at The James Royal Palm in Miami Beach.
Of course, there's a whole lot more to this issue. For instance, our Brand Breakdown section tackles some of your favorite Fuente smokes, our Perfect Pairings include a white Russian made with a stellar Pittsburgh area potato vodka, and our Staying Power profiles will help make you a bit more familiar with A.J. Fernández,Michael Herklots and Erik Espinosa.
Look for this latest issue on newsstands. And if you're not a subscriber yet, consider becoming one.
–
Click HERE to shop our other back issues!