Cigar Snob Magazine July/August 2014
What's in this magazine
The latest issue of Cigar Snob is on its way to your local tobacconists and mailboxes as we speak. In this special issue, we scrapped our standard geographical theme and centered the content on one our favorite topics: booze. This issue is packed with rum, from recommendations for the traveling rum lover to a bit of sugar liquor history.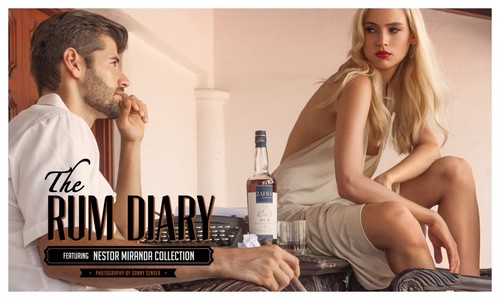 You know we like for our readers to learn a thing or two from opening the magazine. To that end, we've included a piece called "Rum Rations" on the history of rum in the British Royal Navy. We were surprised to learn just how crucial a role seamen played in the evolution and popularity of one of one of the world's favorite spirits.
Our two Smoking Hot Cigar Snob shots also featured rum pretty heavily. In "The Rum Diary," Nina Lisa and Brad de Comarmond recreate the mood of the Johnny Depp film that inspired this editorial… a la Cigar Snob. This shoot was especially fun to put together—mostly because we had an excuse to open a bottle of Zafra.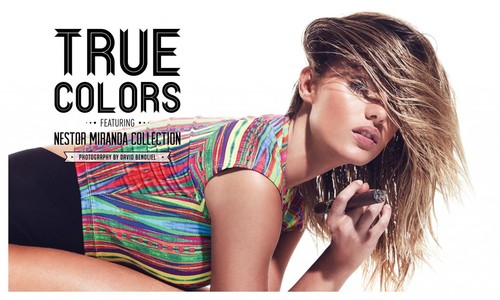 In our second shoot, cover model Bruna Carafini donned clothes that our stylist friends at Hot Pink picked out based on the fresh new look of Miami Cigar and Company's Nestor Miranda Collection (the featured cigar for both photo editorials).
Over the last couple of months, we had the great pleasure of getting to know a couple of high-profile Cigar snobs.
The first was Jason Taylor. You know him as one of Miami's favorite Miami Dolphins (and one of the country's favorite celebrity dancers), but the retired football star is still doing big things off the field, both through his Jason Taylor Foundation and as an investor in one of South Florida's best cigar establishments. The other was Ben Bass of the hit ABC drama Rookie Blue. Take a look at our First Cigar Q&A feature with Ben, in which he talks about his first stogie, his acting career, and what he's got planned for Shakespeare lovers in New York City.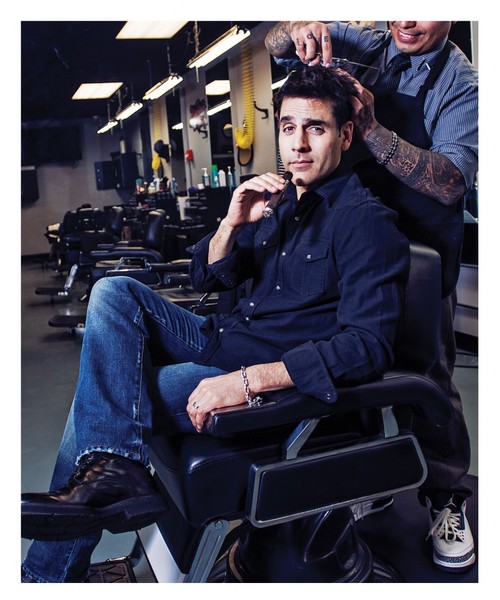 Rookie Blue's Ben Bass knows tells us he takes his smoked with him everywhere he goes. He might not have had barber shops in mind, though.
Rookie Blue's Ben Bass knows tells us he takes his smoked with him everywhere he goes. He might not have had barber shops in mind, though.
And, of course, there's some editorial content in there about cigars. We used this issue to kick off an ongoing series profiling cigar makers with staying power. Not coincidentally, we're calling the series "Staying Power." This time around, you'll get to know three guys a little bit better: Jaime García (My Father Cigars), Tony Gómez (La Flor Dominicana) and Willy Herrera (Drew Estate).
So light your favorite cigar, flip through this issue, sip on some rum, and let us know what you think when you're done by writing us at [email protected].
–
Click HERE to shop our other back issues!