Richard Seale has for years espoused the merits of rum purity from his distillery in the Caribbean, the birthplace of the spirit. Rum – the good stuff – is having a moment now, and Seale enjoys his beloved cigars as he basks in the rewards of his preaching.
Richard Seale sidled up to the bar at Hong Kong's Honi Honi Tiki Cocktail Lounge, a rum oasis in a city of vast alcoholic resources.
As CEO and Master Distiller of R.L. Seale and Foursquare Distillery, a premier rum producer based in Barbados, Seale was mixing business with pleasure. He had no distribution for his rum in Hong Kong. It was a shame to miss this international market of well-off expats and monied locals.
The lounge offered an outdoor terrace, a staggering selection of rums from all over the globe, and a devoted audience to soak up the ambience and spirits.
He needed to get into this market, and this lounge, teeming with people who would surely appreciate the results of his hard work.
The surprise was that someone had already beaten him to it.
"It was the first time I went to Hong Kong," Seale recalls now, several years later. "I had no official importer there. But I went to the bar and there was my rum. One of the bartenders had put it in their suitcase on his travels to get it behind their bar."
Good news travels fast, as do the finer things, and Foursquare is considered, among discerning palates, as a mix of both.
The rum has in recent years received numerous accolades from the spirits industry, and the distillery itself is a destination for individuals questing to learn more and see the source of this elixir.
Seale is the fourth generation in the family business, launched in 1926 in Barbados by his great grandfather, R.L. Seale, who purchased and blended rum from local distilleries.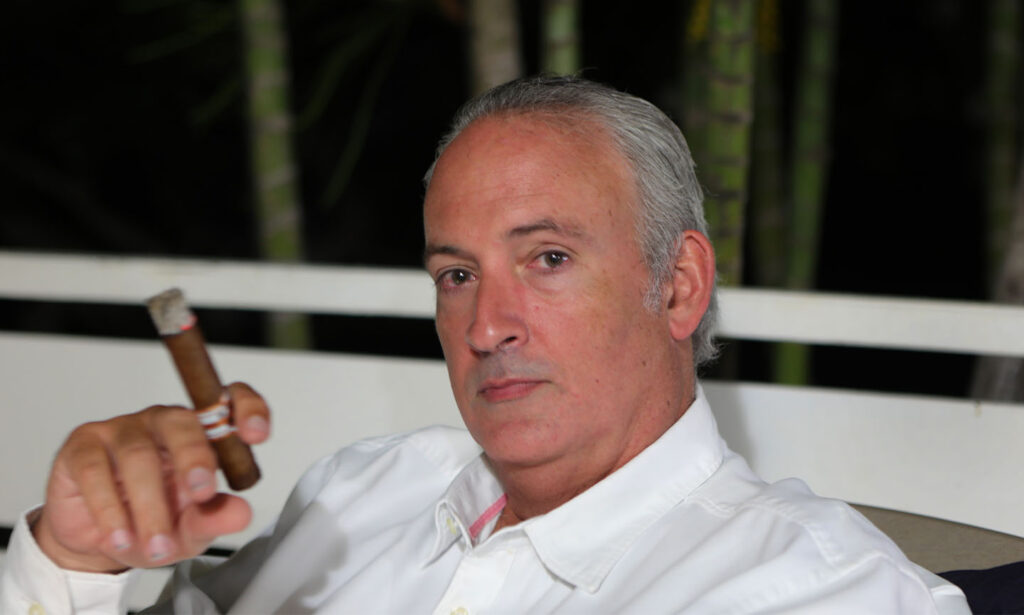 The years passed as the family-run company wound through the generations, as rum in Barbados became as ubiquitous as breweries in Germany.
In the 1880s, the 167-square-mile island nation had 37 rum distilleries, agricultural operations that grew their own cane, which is what Foursquare did until the turn of the 19th century. When the sugar industry began to fragment due to the availability of English beet sugar, these operations shipped their cane for outside processing and most halted rum production. Foursquare focused on sugar, until it closed in 1988.
The current Foursquare distillery opened on the site of that abandoned sugar factory in 1996, three years after Richard joined the company in 1993. He and his father David became the first in the family to distill rather than purchase rum.
The legacy of rum was a natural evolution to Seale, learned as he grew up. He never considered anything other than to become part of the industry.
"I was expected to go into the business, although that didn't mean I would be involved in the production side," he says. He completed his master's at the University of London, "but I didn't entertain other things as an occupation. I suppose if I didn't join the family business, I might have stayed in academe."
So ingrained is the rum culture to Seale, he doesn't recall his first taste of rum.
"It's not a rigid enforced drinking age in Barbados, and it's more like wine in France, it's a part of life."
Seale is as devoted to spreading the gospel of Barbadian rum as he is to ensuring that the purity of the spirit is held sacrosanct. He loudly advocates for authenticity in rum production, with no additions or additives to the brew.
He specifically targets "sweetening," or adding more sugar to a blend, contending to one reporter in 2019 that any arguments that compare flavored rum to traditionally distilled rum are "inane."
Seale took to social media and crusaded for transparency in disclosing sweetening, cementing his role as a de facto detective by hitting up rum events with a digital meter that determines purity.
"People don't realize that you have regulated spirits, such as bourbon whiskey in the U.S. I can't make some whiskey in Kentucky and decide to call it scotch because it sounds like a good term to market. For rum, there is this generic regulation, which many choose not to recognize," he says.
Seale notes that Barbados and Jamaica are the birthplace of rum, as much as Ireland and Scotland are to whiskey.
And the founding fathers in the U.S. relied on rum as their drink of choice, as the birthplace of whiskey was off limits for the time being.
"George Washington had rum during the revolution, and at his inauguration," he points out. The British Empire held the whiskey and consuming it seemed politically distasteful.
One report claims colonists annually consumed 3.7 gallons of rum per head – produced locally using molasses from the Caribbean – in the 1770s. The colonies traded grain for the molasses.
So given the history lessons and the high regard with which Seale holds rum, don't get him started on Captain Morgan and its good-time party print and broadcast ads.
"People tend to associate that with rum," he says. "No one mistakes Fireball for whiskey, but sadly, people will mistake Captain Morgan for rum. It's a rum-derived product, and we as rum makers couldn't give a hoot about rum-derived products, just as no whiskey maker cares about Fireball."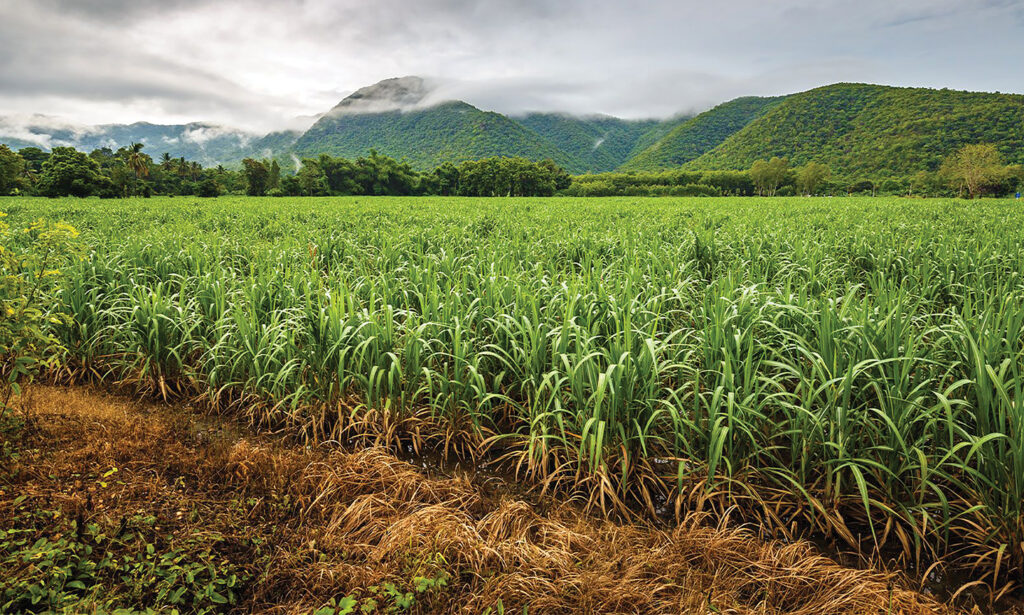 Seale is not just talking about educating the world, or at least his corner of it, on rum. He's also funding education – three doctoral scholarships, as well as six-year postdoctoral fellowships – to support study of the history of Barbadian rum at the University of the West Indies' department of history and philosophy.
"The reason for this is because Barbados has this special provenance in rum, it has been made here since the 1640s and it is this extraordinary place in the rum world. This needs much more digging, as there was some done between the 1850s and 1950s but not much since. Broadly speaking, we will support any research that develops the understanding of the provenance of rum."
Seale's tireless promotion of not only his rum but the exceptionalism of the rums of Barbados and Jamaica has earned him wide respect.
"He is a big part of the world distilling community but more importantly he's one of the few people outside of bourbon who got people really into rum," Fred Minnick, a sprits journalist and author of several books on the subject, said in a 2020 episode of his webcast show.
As Seale appreciates and waxes on the finest elements of rum, his relationship with cigars has moved slowly over the years. He started as a dabbler, switching between a pipe and a cigar.
"Then when I was in a pipe phase, I'd say 'why do I want a cigar? A pipe is so much better.' Then I would go over to a cigar and think 'why a pipe?' Eventually, I stuck with cigars and haven't gone back.
"I smoke at home after work, that's a modern thing as it's hard to find a place to smoke anyway. We have this great climate here and during Covid, I was home a lot more and I could sit outside every day and have a cigar."
During the pandemic, Seale did interviews on YouTube while smoking a cigar.
"During the pandemic, instead of master classes we did tastings via Zoom," he says. "I was virtually attending the tasting and was here at home, so why not?"
Ask him his favorites and he immediately summons the Romeo y Julieta 1875. In a place where Cuban cigars are scooped up by novice tourists, he favors sticks from Nicaragua.
"They're better made. I really want something that is rolled right and burns right."
The future of Foursquare is more of the same, as he looks to create better rums for his devotees while tapping the newcomers to rum. Seale's audience is the bourbon and whiskey drinker, he says. Whiskey drinkers with discerning taste enjoy a higher quality product. Seale feels he has a higher quality rum, therefore, those imbibers are more likely to try Foursquare.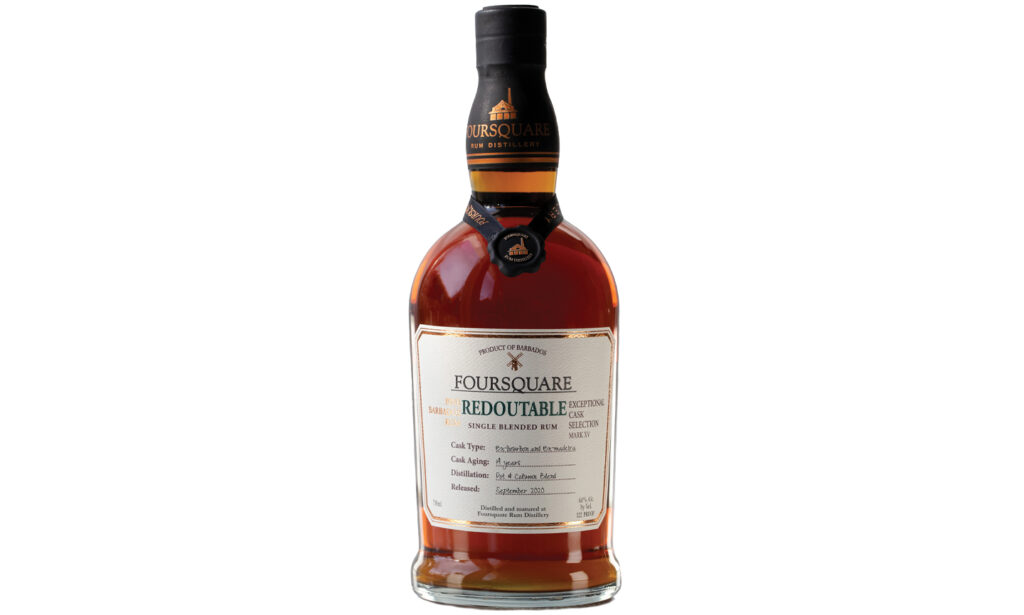 "These drinkers can be understood to look at the complexity and the length, and these are experiences that those people can immediately understand when they drink a rum of quality," Seale says. "And on the taste side, to be fair, many [bourbon whiskeys] are using charred American oak casks, so there is an instant recognizability there. We do a lot of whiskey shows, which are having a rum element. The thing about a bourbon whiskey guy is that it is a narrower range. We don't necessarily convert that person, but we get them to add rum to their menu."
Europe and the U.S. are the biggest markets for Foursquare, but, as noted in the Hong Kong episode so many years back, Asia continues to be a haven for advanced tastes. Seale wants to grow the Asian-Pacific market. He sells in Singapore, New Zealand, and Australia.
"We see [the region] as we saw the U.K. 20 years ago," Seale says. "We're getting somewhere but if you told me 20 years ago we would be selling in Singapore, I'd say you were insane."
His last trek to Singapore was November of 2019. As in Hong Kong so long ago, he found his rum at a bar. This time, it was part of the supply chain.
"But you know, seeing my rum halfway around the world never gets old."
---
Click HERE for more stories!