Hoop star and fellow cigar lover Jim Jackson puts his NCAA, NBA, and FOX Sports experience to work with this conference tournament roundup.
As a basketball fan, I love this time of year. Announcing games for FOX Sports gives me a chance to be part of conference tournament play and makes it all the more special.
This college basketball season has been unique. People have been drawn to college basketball earlier than usual this year because of the dynamic freshmen at Duke. I call it the "Zion Williamson effect."
On the whole there's been some unpredictability and changing of the guard. Kentucky started out slow but is now catching fire. Kansas seemed poised for a 15th straight Big 12 title before injuries struck. And Villanova, winners of two of the last three Final Fours, has been up and down. Within each conference there has been a lot of parity.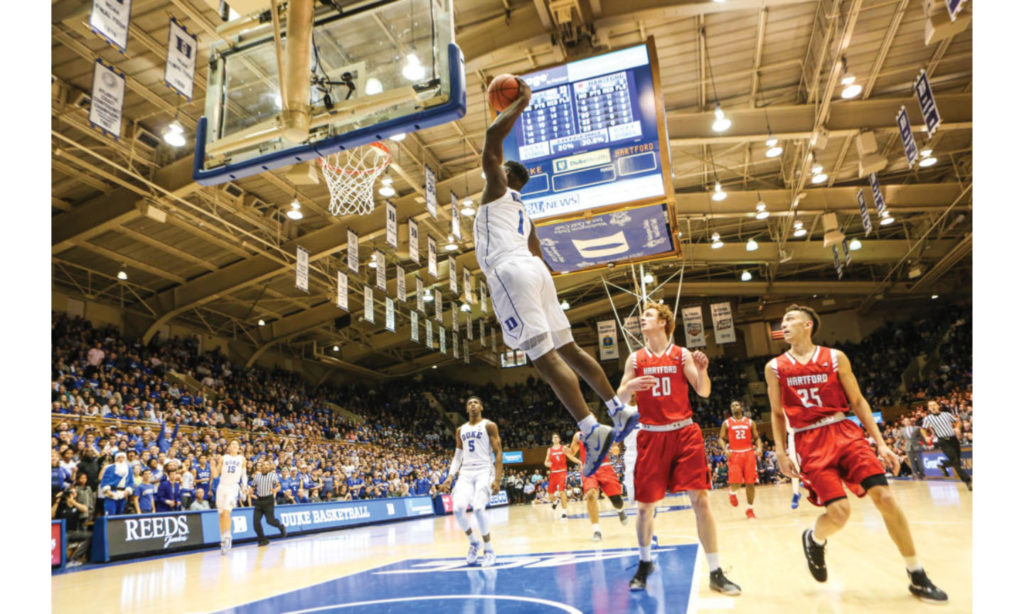 Big East
I've been calling a lot of Big East games this year, and you can never count out Villanova, but the team to beat in the Big East Tournament is Marquette. It has one of the best scorers in the country in Markus Howard who can go off for 30 or 40 points on any given night. He can catch and shoot or shoot off the dribble. His mid-range game is effective, and he can finish at the rim. His shooting range basically starts when he enters the gym.
Villanova has struggled — at least by its high standards — because it lost four players to the NBA. The Wildcats are not shooting as well from the perimeter or defending as well as they have in the past. I think Jay Wright knew it would be a transition year for his great program.
St. John's might have the conference's most talented starting five and has the home-field advantage of playing in Madison Square Garden. Seton Hall has Myles Powell and has beaten Kentucky and Maryland. Patrick Ewing has done a heck of a job of getting his young Georgetown team to believe and play the right way.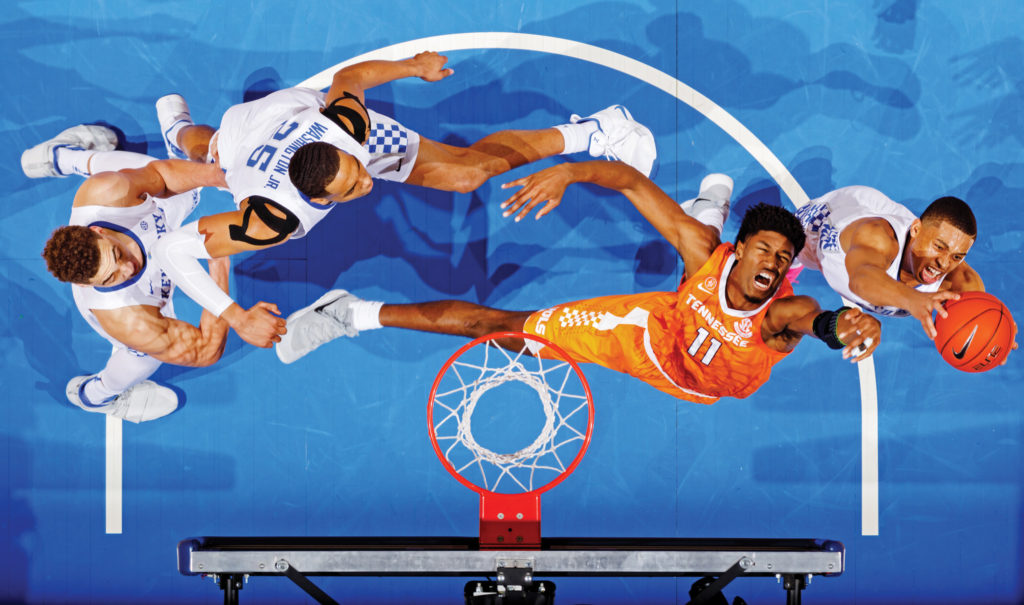 Big Ten
I want to hedge toward Michigan State winning the Big Ten Tournament despite injuries to Nick Ward and Joshua Langford. Going on the road to beat a tough Michigan team really impressed me.
Matt Painter's Purdue squad has a marquee player in Carsen Edwards, and his team defends well, is physical inside, and can shoot from the outside. Ohio State, where I played, is tough on defense but can struggle on offense.
Keep an eye on Maryland as a bit of a sleeper in the Big Ten Tournament. The Terrapins are young, but they've proven they can win on neutral courts. They have an excellent point guard in Anthony Cowan Jr. and have Bruno Fernando inside.
Atlantic Coast
In the ACC Tournament, Duke is the odds-on favorite, depending on the status of Williamson. Virginia is a close second with North Carolina right behind.
A lot of people have compared Duke's freshman class to the Michigan Fab Five of the early 1990s. I played against those Chris Webber-led teams and give the slight edge to the Fab Five. That group was different, more balanced. Webber was such an excellent facilitator, Juwan Howard could post up and Jalen Rose had such height at the point guard position. And Jimmy King and Ray Jackson were so versatile defensively. But Duke does have RJ Barrett, Cam Reddish and a player the likes of which I've never seen before in Williamson.
With freshmen Coby White and Nassir Little plus experienced upperclassmen, North Carolina has gotten better and better. Florida State, an Elite Eight team a year ago, is an X-factor because it's long and athletic, and Virginia Tech has played extremely well.
Pac-12
Washington has proven all year that it's not only the best in the Pac-12, but it's also a viable threat going forward. Washington plays like Syracuse, extending that tough 2-3 defense. Arizona State has been up and down, but when the Sun Devils get it going, they can play. If neither Washington nor Arizona State wins the Pac-12 Tournament, it will burst the bubble of a team hoping to get in the NCAA Tournament.
Normally a power, Arizona has gone through a lot of issues off the court. I'm sure that is weighing heavily on the minds of the young men.
Big 12
When I think Big 12 Tournament, I think of Kansas, but losing Udoka Azubuike really hurt. During the regular season, Kansas split with Kansas State, who I really like. I'm a big Coach Weber fan. It's a physical team that plays without fouling. The Wildcats have experience in guard Barry Brown Jr., and Dean Wade is their catalyst. He can do a little bit of everything; he can post up, shoot the ball, put the ball on the deck. Chris Beard also has done a phenomenal job at Texas Tech.
Southeastern
In the SEC's conference tournament, Kentucky's freshmen, like Keldon Johnson and Tyler Herro, have gotten better as the season has gone on. The young guys are reacting instead of thinking too much now.
Tennessee has two dynamic scorers in Admiral Schofield and Grant Williams, and LSU has proven itself with wins against both Kentucky and Tennessee. Don't take your eye off what Bruce Pearl has done at Auburn either.
Mountain West, Mid-American, West Coast Conferences
The Mountain West Conference, Mid-American Conference and West Coast Conference each has a dominant team who should win its respective tournament.
Nevada is an experienced squad and viable Final Four threat that should take over the Mountain West Tournament. The Nevada coach, Eric Musselman, was my assistant coach when I played with the Atlanta Hawks. He coaches just like his father, Bill, a former NBA coach. He's fiery and demands a lot from his players, but he lets his players play. He doesn't hold his players back; he just holds them accountable.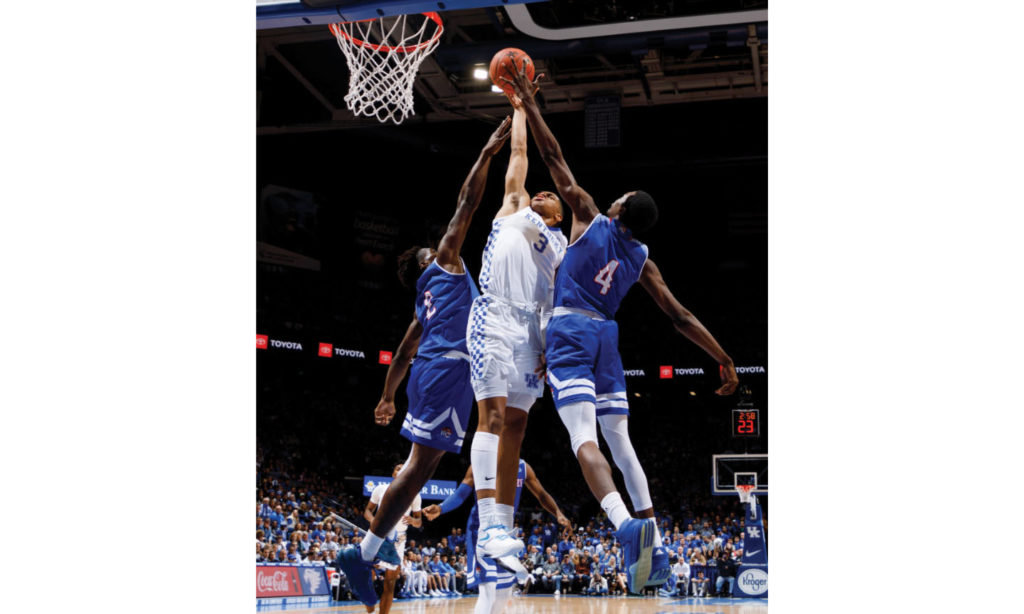 In the MAC Tournament, Buffalo, who upset Arizona in the NCAA Tournament last year and defeated Syracuse on the road this year, should win out. The conference doesn't quite have the same challengers it had in years past.
Look for Gonzaga to win the WCC Tournament. I love Mark Few, and this may be his best team, even though Gonzaga lost big man Killian Tillie to injury. The Bulldogs have a senior leader in Josh Perkins and a great shooter in Zach Norvell Jr. Rui Hachimura, a junior, has made great progress from where he was as a freshman. The Bulldogs don't turn it over and hit three-pointers and free throws. A complete team, Gonzaga is as good as anyone in the country.
It's going to be an exciting week. I can't wait.
---
Jim Jackson is a college basketball game and studio analyst and NBA studio analyst for FOX Sports. He attended Ohio State, where he was a two-time All-American, two-time Big Ten Player of the Year and was named National Player of the Year by United Press International in 1992. Jim was selected fourth overall by the Dallas Mavericks in the 1992 NBA Draft and played in the league for 14 seasons.