In "Old Newgate Road," novelist Keith Scribner tells the story of Cole Callahan, a Connecticut native who moved to the West Coast after violence tore his family apart. Now Cole is back in Connecticut's tobacco country, where he's coming face to face with the characters, landscapes and relics of his past — including his father and childhood home, which he'd left behind decades before. It's all set against a backdrop of tobacco fields, sheds loaded with curing Broadleaf, and the culture that has developed around the crop.
Interview by Nicolás Antonio Jiménez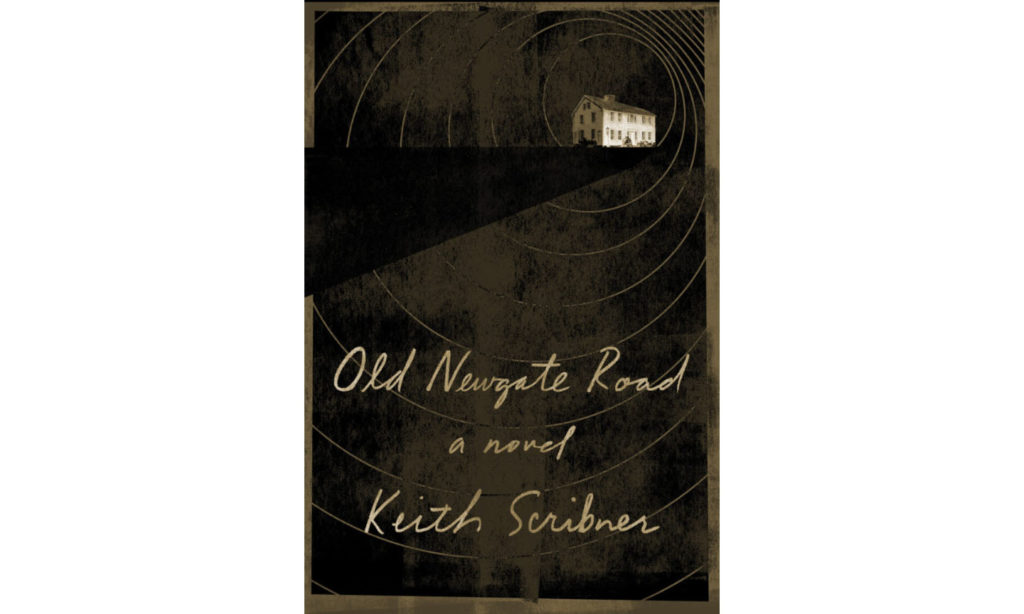 Naturally, this being Cigar Snob, we're most intrigued by where Old Newgate Road's story takes place. The tobacco is almost a character in its own right in the story. What's your personal connection to Connecticut tobacco?
Even though I live in Oregon now and teach at Oregon State University, I grew up in East Granby, Connecticut, which is right there in the heart of tobacco country in Connecticut. Our town was full of tobacco fields, Broadleaf tobacco fields, and of course the sheds. The sheds were everywhere.
I grew up in an old colonial house that my family was restoring, and more than any of my past novels, there is a lot of autobiography in this one. About setting and about working on that house as kids and as a family. Our house wasn't completely surrounded by tobacco fields, but it had been a few decades before and even at that time in the '70s, the fields around our house had changed to nursery growers. I know that is happening more and more.
At that time,
[working tobacco fields]
was still a kid's local summer job and that's not really the case now, but a lot of my friends worked tobacco when they turned 14. My uncle worked tobacco and he got very excited to do the research [for the book] with me. We traveled together some years ago. I worked on a truck farm nearby, picking vegetables – cucumbers and squash – and so I actually never worked tobacco but it was so much in my childhood, and it was so much in the landscape. The seasons of tobacco, seeing the plants go in, seeing the nets go up everywhere and then watching the tobacco grow. There were the school buses that look like they were painted the color of coffee with lots of cream in it; those were everywhere. There were lots of dormitories that were filled with migrant workers. That was the landscape, and as kids of course we knew that if you are looking to hide out or do something secret, then it was tobacco fields and tobacco sheds where we did that.
I sort of took it for granted. I've lived out here on the West Coast for some time now, first California and then Oregon, and I am so surprised that so many people don't know that by some accounts the best cigar wrappers are grown in Connecticut and have been for years. Even people from the Hartford area would say, "Yeah I saw those fields with those nets, I saw those barns, but never knew what they were" and that always surprised me.
With this novel, here is, for me, sort of a big part of New England culture and landscape, and isn't it interesting that so many people don't know about it? So, that was one cool reason to set a novel there.
Also, the novel is about time. Cole Callahan, who is a builder and a woodworker in Portland, goes back to Connecticut for the first time in 30 years. His family was shattered in this house and he fled Connecticut. When he goes back, the house is in a half-restored state, same as it was years ago. As he looks around the house, it's almost as if time has stood still, as if his past has been sitting and waiting for him. I don't know which came first and it's a long evolution as you sit and piece together the novel, but cigars and tobacco in Connecticut ended up being the perfect setting for that, because nothing has changed. In several generations, the sewing machines that they use are the same ones I used to see when I was a kid, and then my uncle said, "Those are the same ones that I saw when I was a kid." So, very quickly those sorts of things came into play in the novel. Cole, his 15-year-old son who he brings from Portland with him and his father are all living in this same house together — the house he grew up in — and they all work in tobacco, in the same sheds, in the same machines, same fields, and same technology.
The idea I am exploring in most of my novels, but more explicitly in this one, is that the past lives with us in the present, and you can't deny that. To have this setting be the tobacco industry in Connecticut where the past and the present are so one … there is no big distinction between 30 years ago and now in that industry, except that it is shrinking. But it continues to be [important]; I read a 2007 New York Times article that said [tobacco] was the biggest agricultural export for the state of Connecticut.
I think it's also easy for people to lose sight of the fact that while it's a relatively small scale agricultural product, Connecticut tobacco is a super premium commodity. It is very much a luxury good that you might compare with certain artisan cheeses or something.
The revenue is enormous. It's also very labor intensive because there is no technology, so it is still using those very labor-intensive ways of producing it. I also have a very hard time convincing people that yes, some people think Connecticut Shade is the best wrapper in the world. Everyone just says no, it must be Cuba or Indonesia or North Carolina. So that aspect is kind of fun to write about as well.
You're talking about Cole returning to his home in Connecticut, where he hasn't been in decades. And then there's your experience educating people on this aspect of your background. Being Cuban, it's difficult not to point to parallels with the Cuban experience. When I was reading the book, the fact that tobacco is sort of the backdrop here brought to mind how this is a story that much of the cigar world would connect with because it's about someone who left a place because of trauma and returned only to find all of these things exactly how he'd left them. And then he's surprised by his emotional response to these things that he knew were coming. You could almost swap out Connecticut for Cuba. In our world, it's a story that has been told so many times, and it's nice to see it told through this Connecticut lens.
I do think that this is a story that has been told so many times, but one of the reasons is that I think we just continue to want to resist — and perhaps people will always resist — the truth that when you leave trauma behind, it stays right there. And it's just waiting to catch up with you or waiting for you to come back to it. So I like how you expressed that. That the trauma is sitting there unchanged and waiting for Cole just like when he fled it.
Cubans also have a hard time resisting the urge to constantly teach people about Cuba. Was there any of that for you here with Connecticut, where maybe you had to stop yourself from teaching people about a thing that is so close to you? I imagine in the course of telling this story, there had to be a bit of that tugging on you.
I think that is an issue with writing any kind of novel, and then a novel that requires research or a historical novel, for sure. These are lines we are going to be walking. I think there are going to be some readers who think there isn't enough about tobacco in this and then there are going to be some readers who feel there is too much. I hope I found that balance. There was a time four or five years ago where I think I knew so much about tobacco that I could have started my own farm quite easily, and of course there is a temptation to put all of that in. Typically I put more in there than I need, and then I tend to pull it out. I hope the depth of the tobacco setting resonates without having to say how many plants are in a bent for example.
Were you a cigar smoker before this project?
Only a casual one. However, I've always had it be part of the atmosphere in which I lived, and I also have loved the smell of a cigar whether burning or not. Of course, in the writing of the novel, I had people teach me more and more about cigars.
In learning a lot about cigars, has your relationship with cigars changed at all?
I'm not smoking them more than I was. But I am interested and curious about them. One of the characters in my last novel has a genius nose and she makes perfume. Before that I was never interested in perfume and just like with cigars I became so interested in how they're put together — the high notes, middle notes, low notes. I still don't wear a fragrance myself, but I remain intensely interested in the topic.
Do you see yourself coming back to stories set against the backdrop of Connecticut and tobacco?
My next novel is probably not set in Connecticut, but frankly it was so much fun, and also a growing experience for me to write such an autobiographical novel and to explore my own childhood so closely. So I do imagine I will write another novel with some similar material and if it's in Connecticut it will surely involve tobacco, because when I list the five things I think of when I think of that place, that's on the list.
Were there things about Connecticut and tobacco that were difficult to convey to a reader who's never been exposed to it? For example, there are those smells and those colors, which I think you did a brilliant job of putting in the reader's head. But I wonder what feedback you've gotten from other people with less exposure to tobacco farms.
One of the things that drew me to it that I have not mentioned yet is those smells. That's part of why I thought this was such a rich setting for a novel. When I was doing research, I was with a leaf buyer and a farm manager who I spent the day with and they were really generous. They were doing the third priming at that time, and they let me pick leaves. They pamper them. There is so much pampering that goes on and there has to be. As you know, the slightest blemish can reduce the value of a leaf. In a shed where Broadleaf is drying, that sort of sensory relationship [tobacco growers have] to their work and what they are doing — most people won't know or appreciate that. That's something that was in the book more and I cut it out anticipating that some readers would think I went overboard with the details.
It's a difficult thing to describe. Many times, I've been in factories and tobacco barns — or sheds as they call them in Connecticut — with people who are walking into them for the first time. You can see it in their faces; no one understands what those smells are until being enveloped in them.
Yeah, and it's magical! The sheds I was in were about half loaded, and they had the heaters going and the vents were open. It's very quiet and kind of solemn. The temperature is high. If I recall, it's 86 degrees which is ideal and 76 percent humidity. It's a little bit solemn and sacred and beautiful, and everyone is a little anxious too because something could go wrong. I love that. I was really impressed with that feeling and the seriousness of that. I thought it was beautiful.
Another one of the big surprises for me in the research was that my mother and grandmother had always told me Martin Luther King came to Simsbury in the '40s during the Second World War, along with other students from Morehouse College, to pick tobacco. I had never believed it. I always thought it was some legend that my mother was passing along and then in my research I found out it was true. There are pictures of him. So, he came in 1944 with some other students, for I believe only one season maybe two and because of the shortage of local labor from the war they were hiring students from the South. He writes about it and it's fascinating. He writes a lot about civil rights and the freedoms he felt in Connecticut and he says he went back with a bitter heart because he knew he was leaving those freedoms behind.
You mentioned the fact that, in a tobacco barn, anything can go wrong. Everything in the novel is happening against the backdrop of a business in which things could go up in flames if you don't pay attention to the process. To me, it established this quiet tension throughout the entire story. I thought it was a brilliant incorporation of tobacco and the tobacco world.
I am really excited for the listeners and readers to pick up the book. When is the actual release of the book and are there places where people should go online to learn more or track a book tour or things like that?
The release date is January 9 and I am giving readings on the West Coast in Seattle, Portland, San Francisco and L.A.; otherwise mostly in the Northeast, with quite a few readings in Connecticut. I am really excited to go back there and that's added another level to this going back thing. Now that the book is getting publicized a little, I have middle school friends pouring out of the woodwork and it's actually really exciting!
——————
Keith Scribner grew up in Troy, New York, and then East Granby, Connecticut. His previous novels are The Oregon Experiment, Miracle Girl, and The GoodLife, a New York Times Notable Book of the Year. He currently teaches at Oregon State University in Corvallis, where he lives with his wife, the poet Jennifer Richter, and their children.
—————–
This interview was cut for length. Listen to the whole conversation at cigarsnobmag.com/podcast
---
Click HERE to check out our other interviews!