La Aurora USA is releasing La Aurora Small Batch Lot No. 002, a limited-edition line featuring Master Blender Manuel Inoa's rarer works. Lot No. 002 will be available in 10-count boxes, each aged 15 years. It ships in October. 
The vintage salomon format, 6.5 X 50/60 ($13) features a Corojo wrapper paired with a Dominican Republic binder and long-filler leaves from the Dominican Republic and Nicaragua.
"Small Batch is a series that is very special to me. Not only because I created each release, but it is literally in the name. These cigars will only ever exist in small batches: each release features distinct tasting notes, with some having been aged up to 19 years, and are unable to be blended and rolled in large scale quantities," Inoa said in a press release. "Lot No. 1 was the same blend in a short salomon format, but not available in the U.S. as it sold out immediately in the Dominican Republic. For that reason, we wanted to make all 222 boxes of Lot No. 002 exclusively available to retailers in the U.S. market."
La Aurora plans the release of Lot No. 003 and No. 004 in 2024.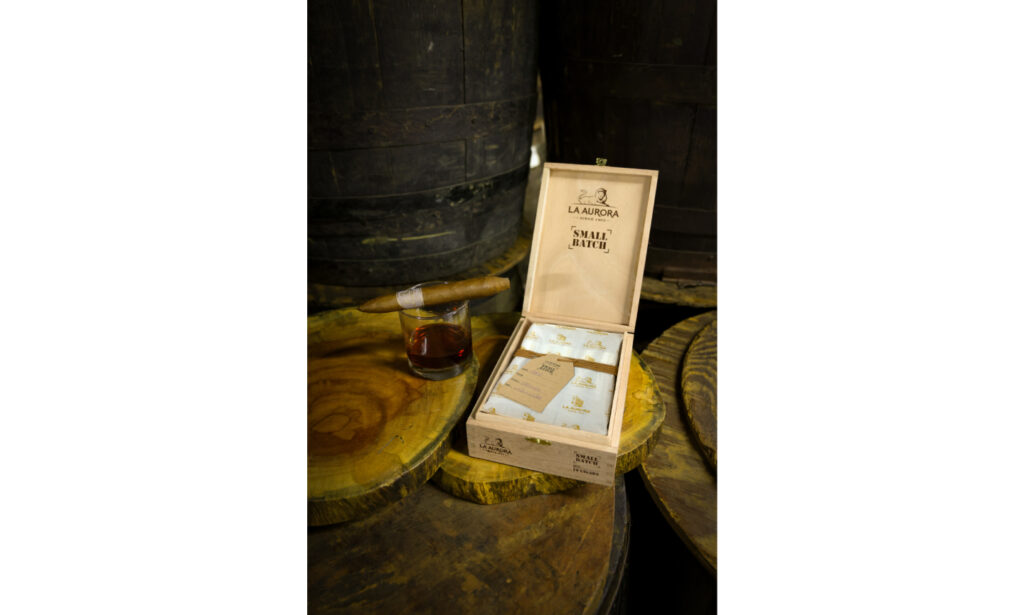 ---
Click HERE for our latest news!