Quality Importers Trading Company presents the Palio Pistola, a double-jet angled flame Lighter at PCA 2023 in Las Vegas July 7-11. 2023
Attendees of the PCA opening night gala on July 7th will each receive a Palio Pistola.
The Palio Pistola is the latest addition to the portfolio of value priced accessories that QI offers, featuring a high powered 30 degree angled double-jet flame and a large capacity fuel tank which functions as the grip and is specially molded to ensure comfort.
"I declared 2023 the Year of Palio and we have seen retailers worldwide grow in the adoption of this brand," Alex Goldman, president and COO of QI said in a press release. "The addition of the Palio Pistola fills a gap in the portfolio of grab and go lighters on your counter. "
The Pistola is packaged in 16-count displays, featuring four lighters of each color: smoke, clear, red, and blue, and has a retail price of $14.99 per lighter. It ships in September.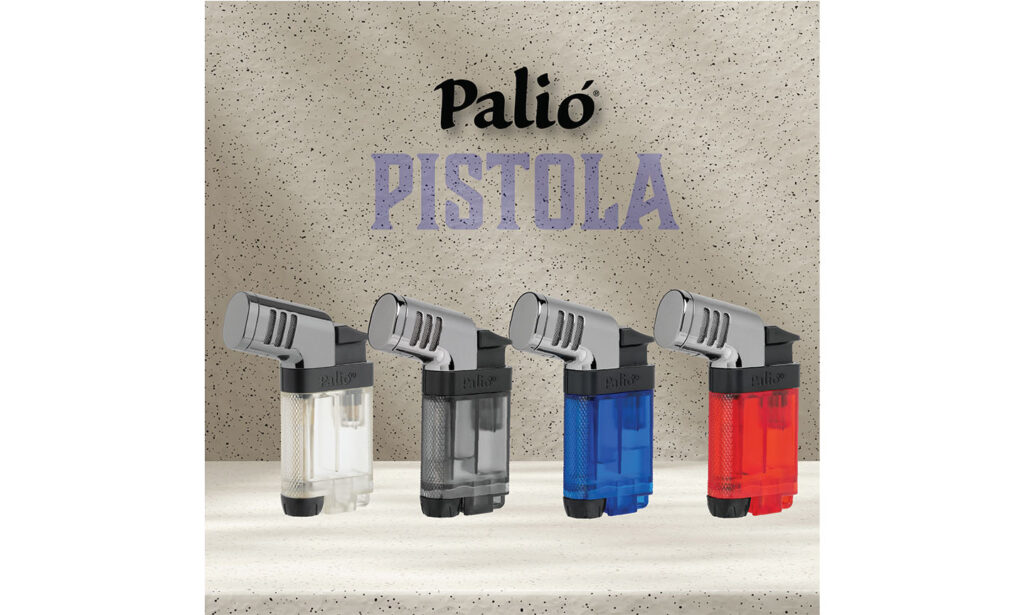 ---
Click HERE for our latest news!