Agua Caliente Casino Palm Springs, the original property of the three Agua Caliente Casino locations across the Coachella Valley, now features a new suite of elevated experiential dining offerings at its restaurant, The Steakhouse. This includes a new menu of exclusive cigar offerings at The Steakhouse's outdoor patio, smoked ice cubes and a tableside French press coffee service.
The cigar menu is new to the restaurant and features 10 types of cigars. It is the only non-cigar lounge in Palm Springs where guests are able to smoke cigars and dine at the same time. A menu of suggested cocktail pairings is available that pairs beverage selections with the new suite of cigars.
The patio overlooks the San Jacinto Mountains
In keeping with the theme of smoke, The Steakhouse also features a twist to its craft cocktail menu –smoked ice cubes, complete with palm tree embellishments. The smoked ice cubes are paired with The Steakhouse's signature Smoked Old Fashioned, which features the Maker's Mark Private Selection exclusive to Agua Caliente Casinos. The smoked ice cubes were designed to produce tasting notes that pair with cigar smoke and the dishes served at The Steakhouse.
The tableside French press coffee service is also new to The Steakhouse, featuring coffee by Enne Coffee Roasters based in San Diego steeped and served fresh at the table.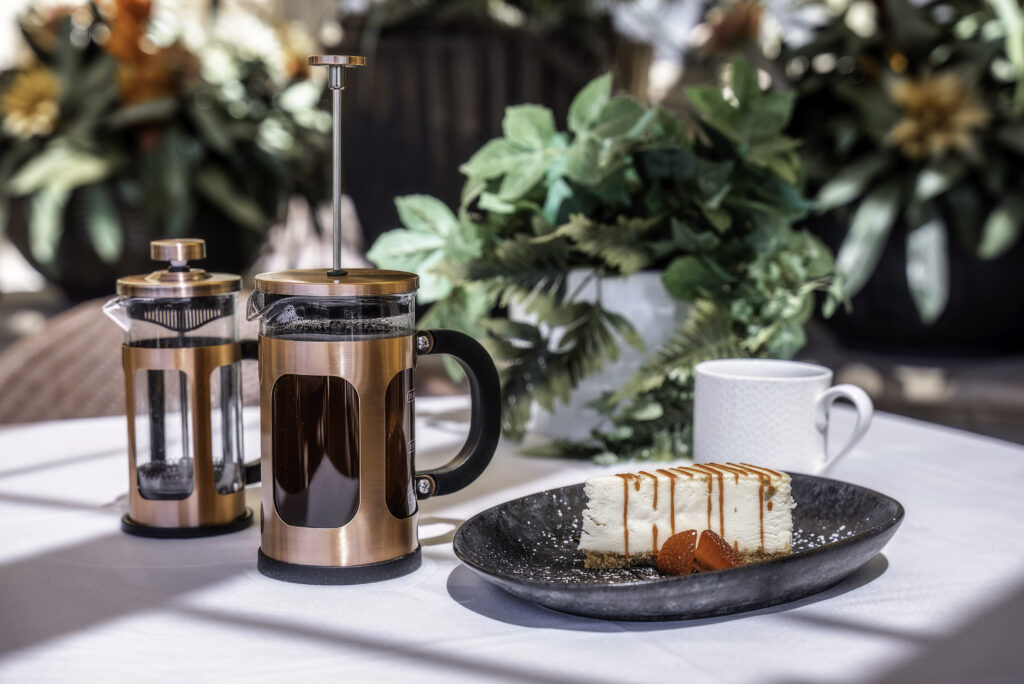 ---
Click HERE for our latest news!