French accessory maker Les Fines Lames has released its Le Petit cigar knife using Damascus steel, an ancient blend of metal that has its origins in ancient Middle Eastern culture.
The new blades are made by the Sweden-based Damasteel company, using techniques to recreate the swirling pattern most notably used in the production of steel swords in Damascus, Syria, around the year 973.
The original formula for the steel was lost over the ages, but has been reproduced at times for accessories including guns, knives and scissors.
Le Petit Damasteel Björksman Twist comes in Kingwood, Paduak and Ziricote handle models. They retail at $389.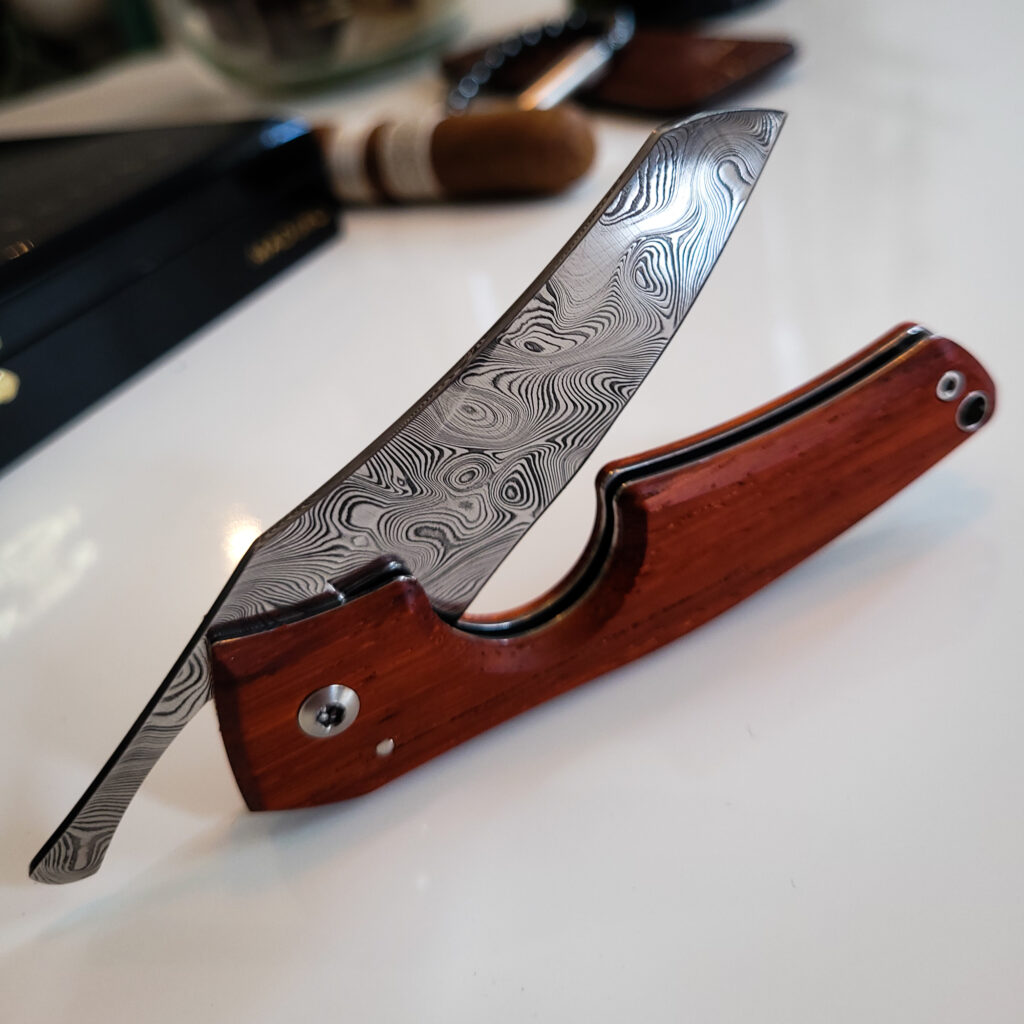 Padauk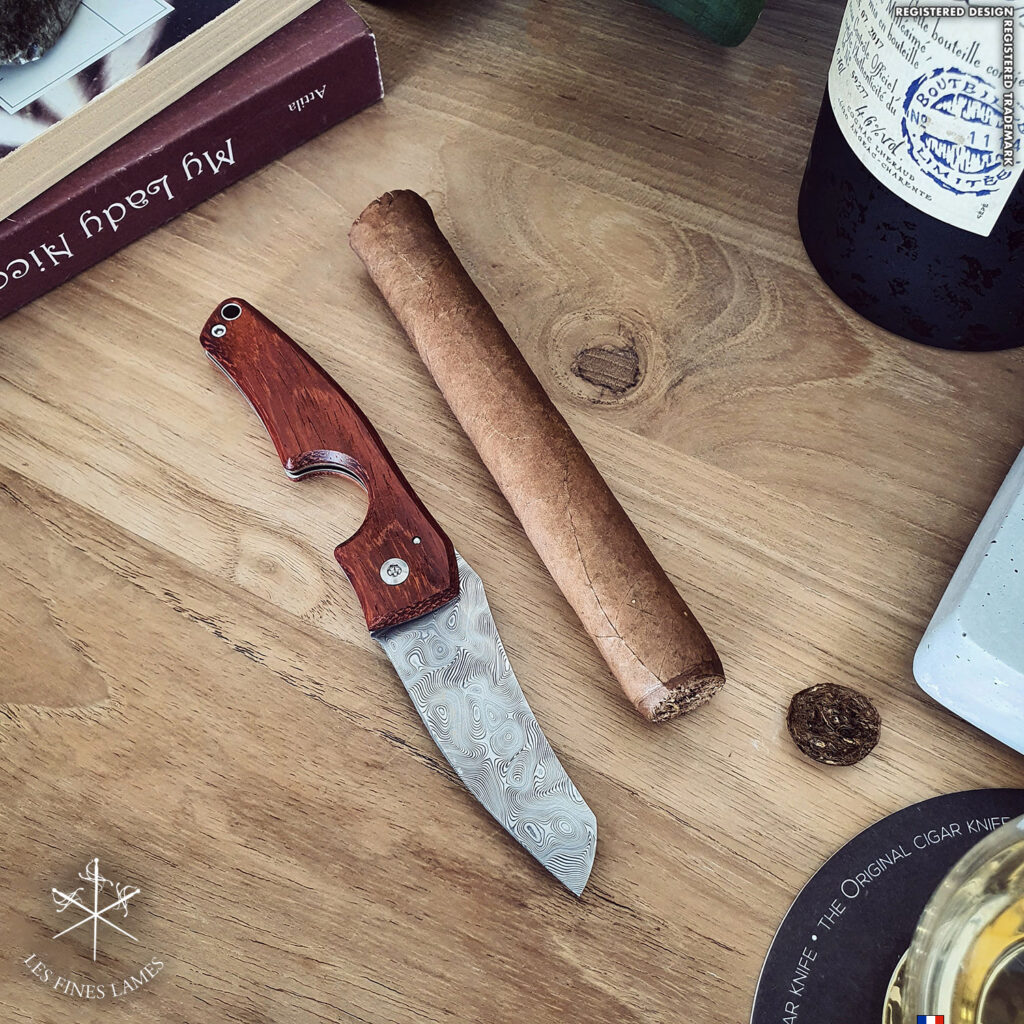 Kingwood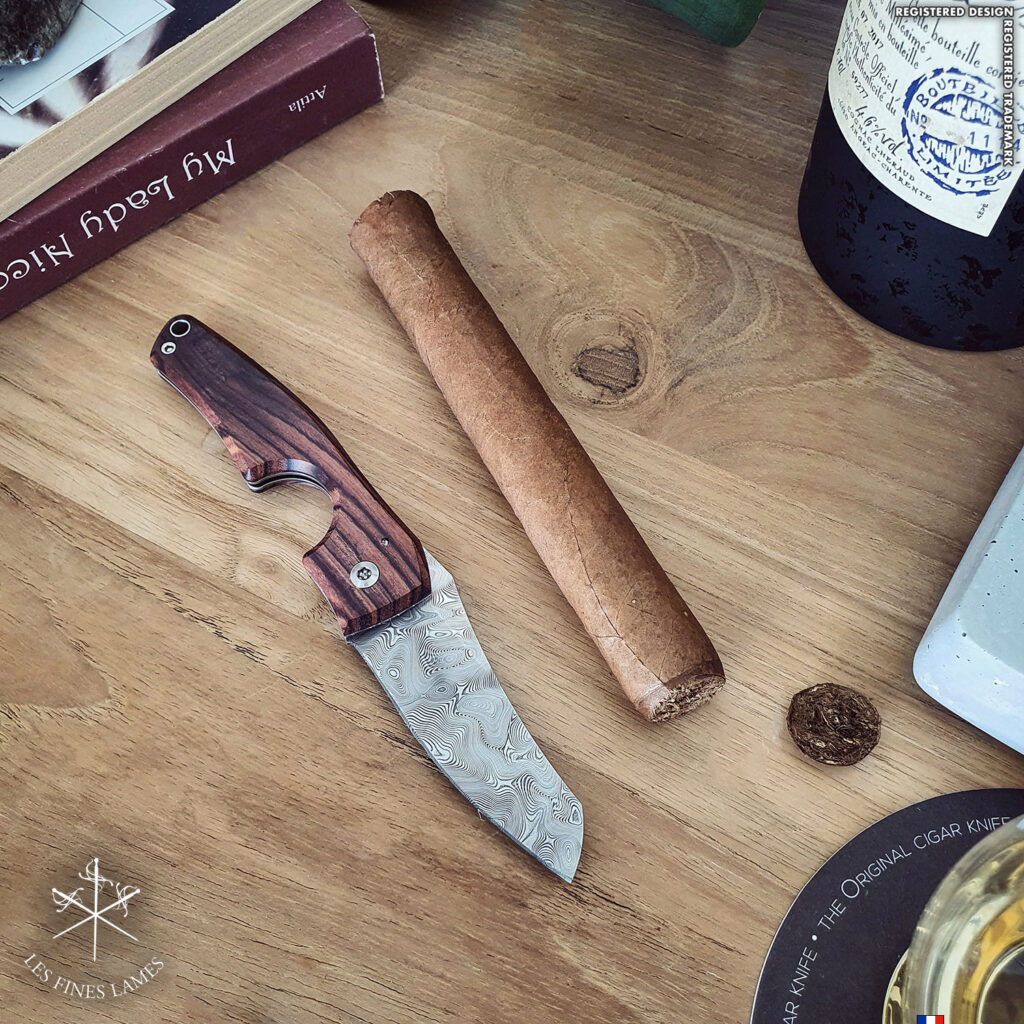 Ziricote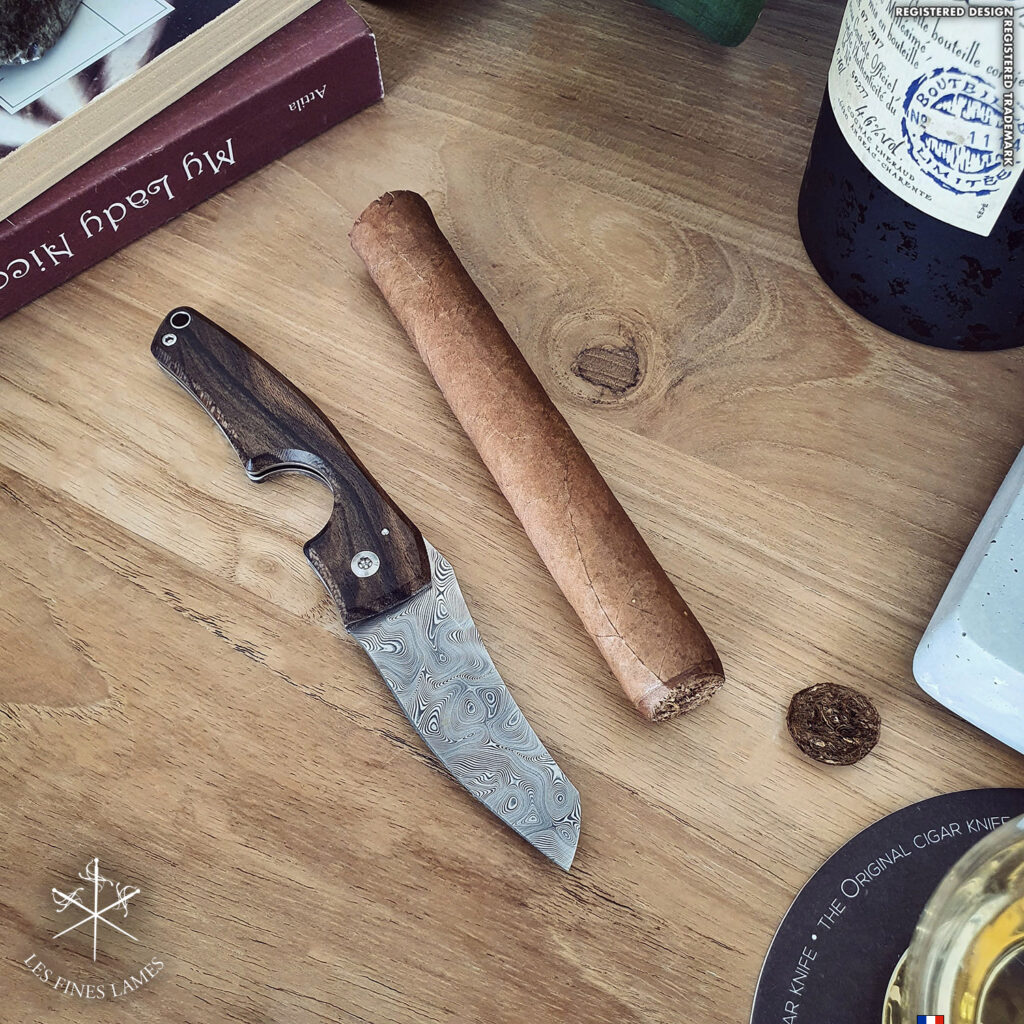 ---
Click HERE for our latest news!