Les Fines Lames announces a new line of accessories with the Havana Street collection of cigar cutters created from its Le Petit design, a friction folder knife. The Almendrón, Habana Vieja and Hacía El Malecón feature images of the streets of Cuba on the handles. 
The cutters are designed in the capital of French cutlery, Thiers, France. They are 4.5 inches long with a 2.5 inch lockable blade made from stainless steel and able to cut through cigars, up to 70 gauge.
The new series is available through Les Fines Lames' official resellers network with over 350 stores internationally, or delivered through lesfineslames.com. Retail price is $169.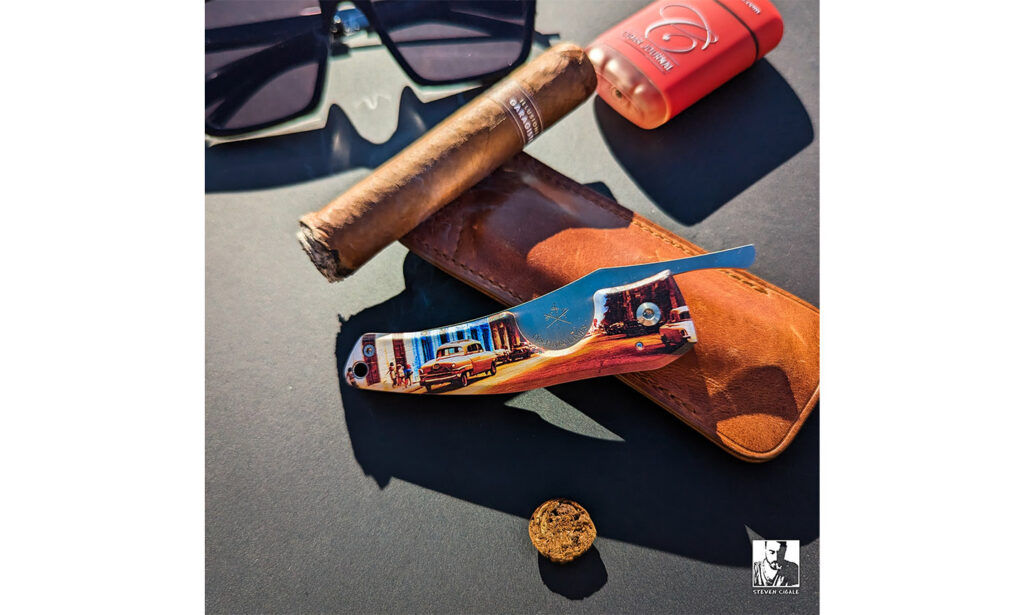 ---
Click HERE for our latest news!