Great Lakes Smoke Show will change its corporate name to the Great Cigar & Pipe Show following the company's work in reaching cigar and spirits enthusiasts. The Great Lakes Smoke Show, known for its podcast about 'all things cigars' and its Smoke the Chooooch segment will carry over to the new name.
The name change is "a natural progression," creative director Frank Minutillo said in a press release . "The time had come to shed our regional origins and embrace much larger national and global audiences."
As part of the name change, Great Cigar & Pipe Show has released a new company logo and is working on launching a new company website at www.GreatCigarAndPipeShow.com.
Great Lakes Smoke Show was created in 2018 by Ron Pecorini, his brother Bob and Kyle Jesso. It debuted on a local Chicagoland market radio station. The idea of the show was to connect with the 'everyday man and woman' who embraced their passions as cigar enthusiasts and spirits aficionados.
The show moved into the podcast arena in 2019.Minutillo joined the crew in 2020 as artistic director and in late 2021, the show added a monthly co-host, Jerah Hutchins to bring the female perspective and experiences. Joe Gulino was a late addition to the show, focusing on cigar and whiskey pairings.
Visit them on the website www.greatlakessmokeshow.com or join the crew every Tuesday evening https://www.facebook.com/GreatLakesSmokeShow at 7:30 CST.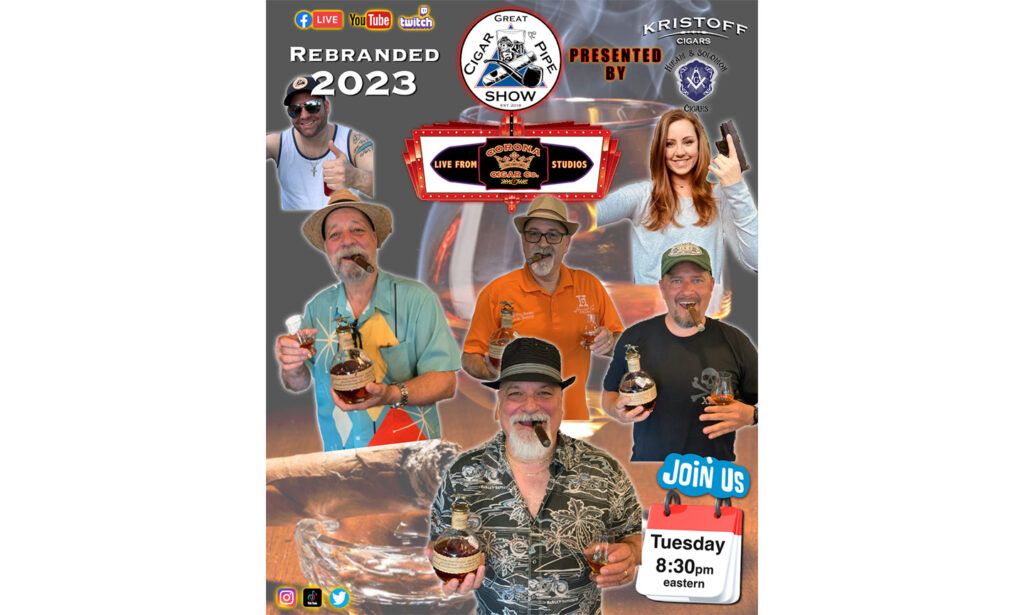 ---
Click HERE for our latest news!