Micallef Cigars has released a collector edition of eight blends to honor the 80th birthday of founder, Al Micallef.  The Reserva, Leyenda, Migdalia, Herencia  Habano, Herencia Maduro, Connecticut, Experiencia La Crema and Reata are brought together in a  white, piano-finished box with two cigars of each blend in a 5 x 40 Londres format.  
"Eighty years is something to celebrate!," Micallef said in a press release. "I have had a lot of adventures and a hell of a lot of laughs these past eight decades. Throughout all these great memories are my friends and family."
Micallef Cigars kicked off Al's birthday celebration during its open house at the Micallef Cigars headquarters in Texas with a birthday cake made to look like the Collector's Edition box.
The Collector's Edition will retail for  $128.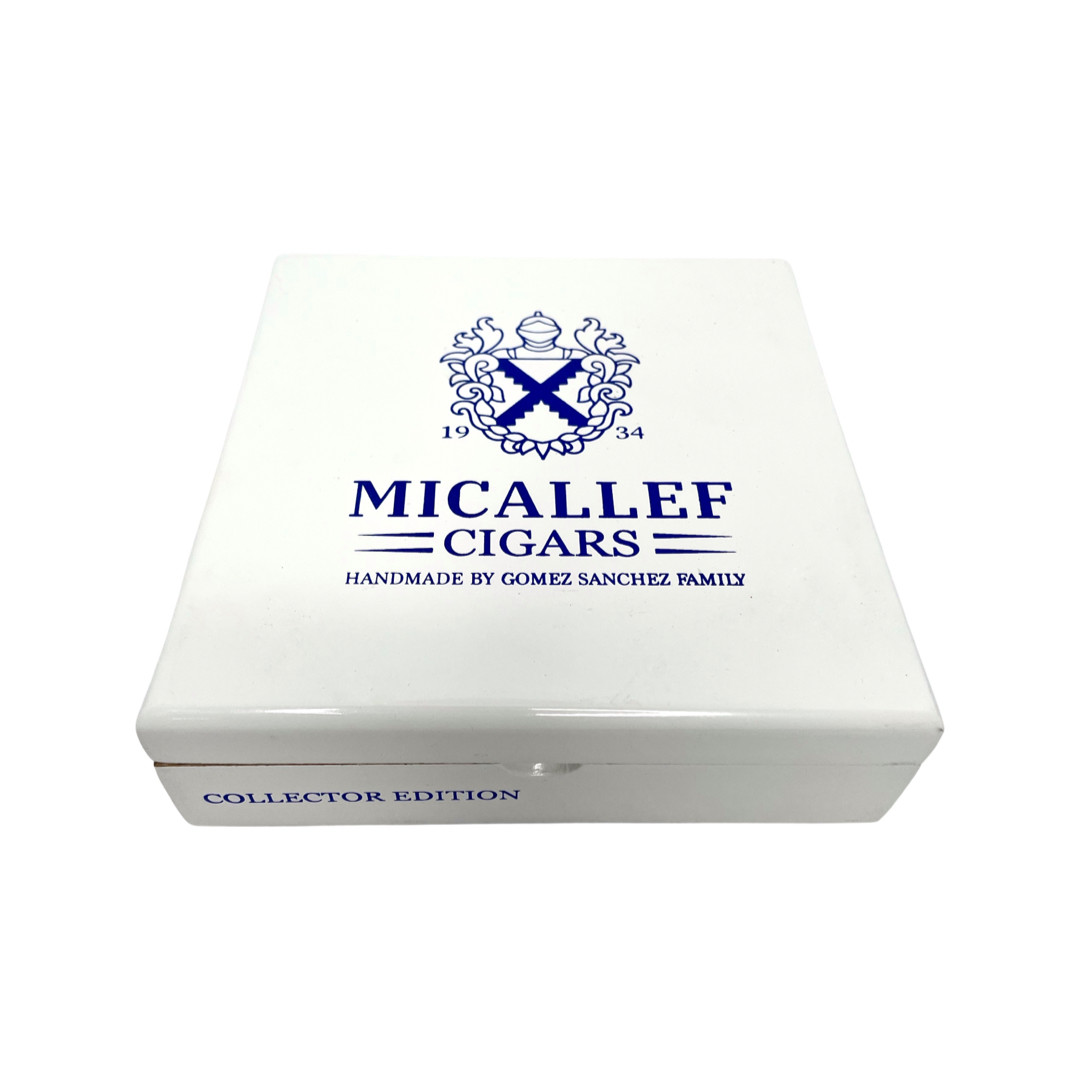 ---
Click HERE for our latest news!