October is Bricktoberfest at J.C. Newman Cigar Co., and the brand generally released a Brick House branded beer stein which customers get with the purchase of seven cigars at participating retail locations around the U.S.. This year, the stein is a one liter Das Boot, decorated with the Brick House vista and dated with Bricktoberfest 2022.
Newman is adding a limited edition Brick House toro pigtail cigar for this year's occasion to celebrate five years of Bricktoberfest, using a different blend than a traditional Brick House Classic, created to pair with a bold Oktoberfest style lager.
"The founder of our company, my grandfather J.C. Newman was born and raised in the only Brick House in his village in Hungary,' Eric Newman, President and third-generation owner, said in a press release. "This was the inspiration behind our Brick House brand and a depiction of that house can be seen on this year's Bricktoberfest stein. Although Germany is most known for Oktoberfest, its neighboring country Hungary also does it up big in celebration, making Brick House the perfect cigar to smoke when celebrating this Bavarian holiday."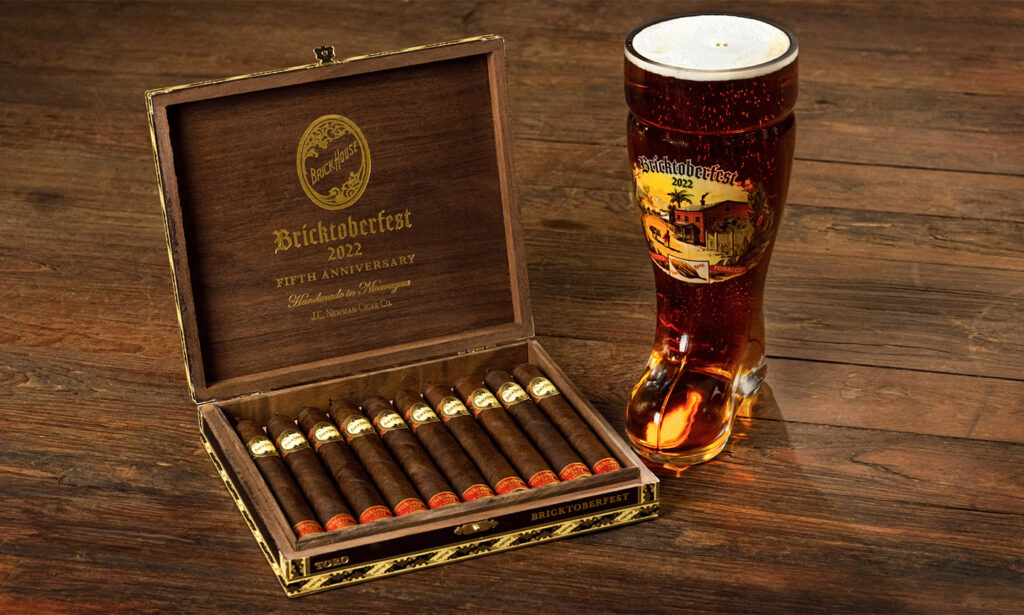 ---
Click HERE for our latest news!