Aganorsa Leaf is adding a new size to the original JFR brand portfolio with its 5 x 70 Mi Favorito, featuring a thick pigtail. Packed in Boxes of 28, JFR Mi Favorito retails for $8.30 for the Corojo and $8.70 for the Maduro. Boxes will begin shipping in October. 
In a market that for many years now has been trending toward what's new and flashy, JFR remains our  most popular brand despite debuting nearly 20 years ago,"  Terence Reilly, VP of sales and marketing, said in a press release.  "We felt a new size  was long overdue and so we selected a squat, corpulent vitola that fits perfectly amongst the other sizes  of the line."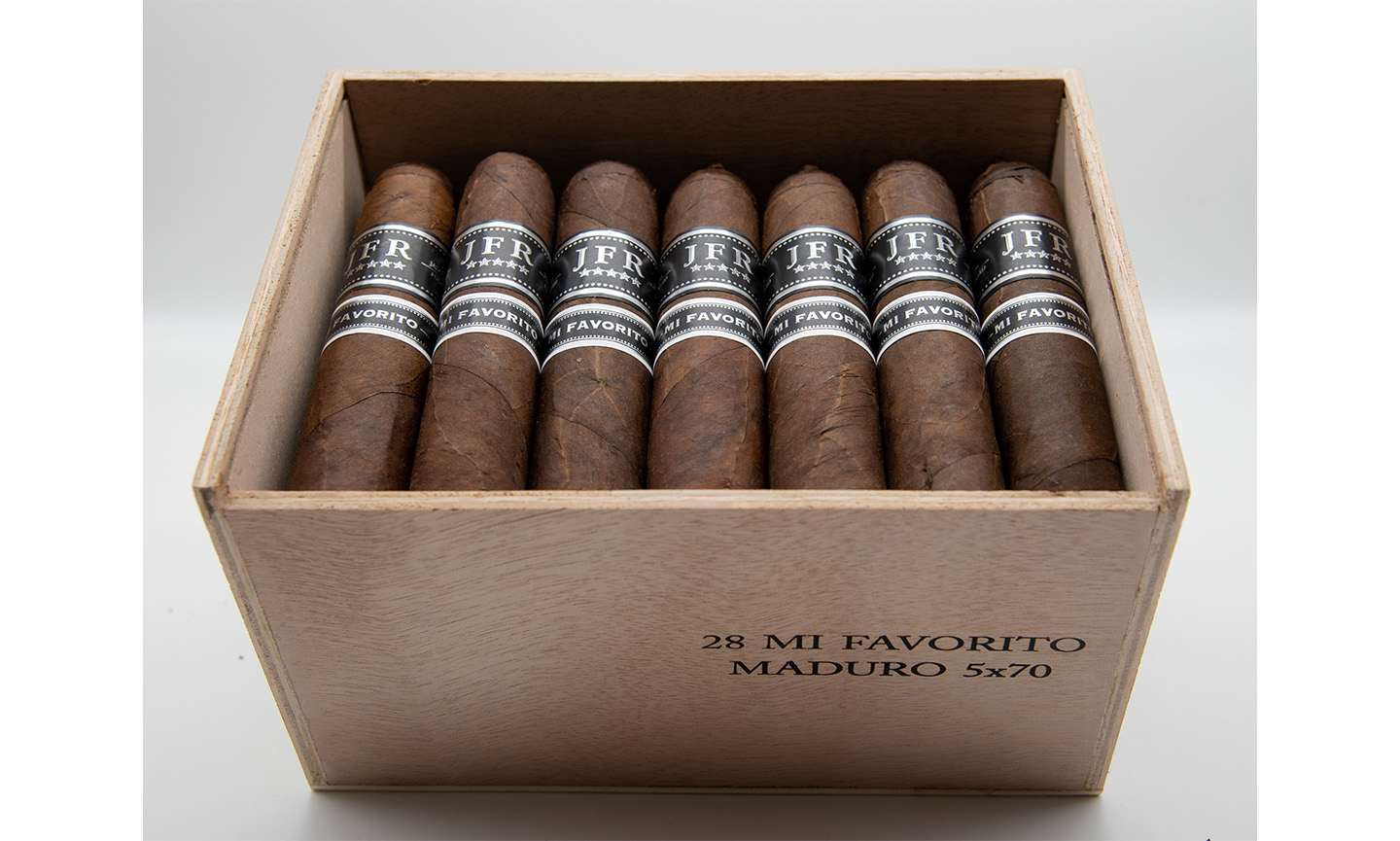 ---
Click HERE for our latest news!