Tampa city officials and Hillsborough County this week dedicated an historical marker at the J.C. Newman's El Reloj cigar factory in Ybor City, honoring the importance of the factory to the city's cigar heritage. 
At its peak in the early 1900s, Tampa had 150 cigar factories that rolled 500 million cigars by hand each year. Tampa was known as the "Fine Cigar Capital of the World."
When it opened in 1910, El Reloj was reported to be the largest cigar factory in the world. It was designed for 1,000 cigar makers who could hand roll more than 250,000 cigars daily.
"Beginning in the 1970s, cigar factories across America began to close as companies moved production overseas where labor is cheaper," Drew Newman, fourth generation owner of J.C. Newman, said in a press release. "Two weeks ago, another cigar factory closed in Pennsylvania, meaning that El Reloj is not only the last cigar factory in Tampa but is now also the last traditional cigar factory still operating in the United States."
Many Tampa cigar factories had nicknames. Because of its iconic clock tower, Newman's factory is known as "El Reloj" or "clock" in Spanish. As few people owned clocks or watches a century ago, Ybor City residents used the bell from El Reloj's tower to tell time. El Reloj was built by E. Regensburg & Sons, which operated the factory until 1951. Julius C. Newman bought El Reloj in 1954 when he moved his cigar company from Cleveland to Tampa. Today, El Reloj is the last working cigar factory in Tampa.
To read a history of J.C. Newman Cigar, see our 2020 profile.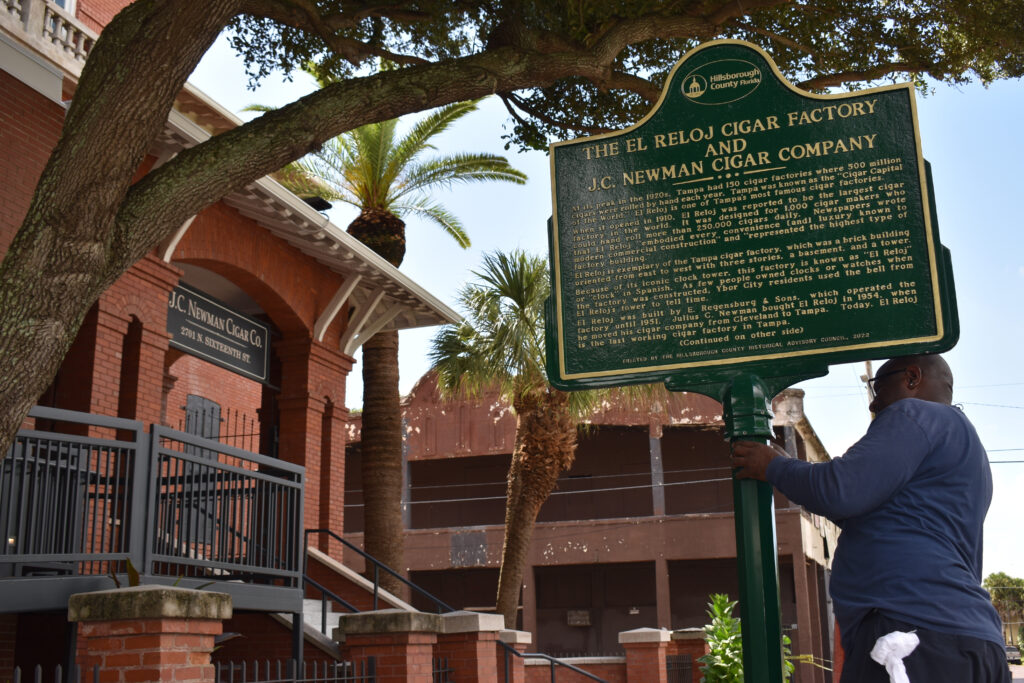 ---
Click HERE for our latest news!