Cigar Dojo and Espinosa Premium Cigars announce the return of a pet project, as they reconvene over the new version of the Psychedelic Turtle, which arrived in 2019. 
The 5 x 56 Robusto Grande Psychedelic Turtle II features a Mexican San Andrés wrapper with Nicaraguan Jalapa filler and Jalapa, Condega and Ometepe binder. It comes in the turtle-pressed shape in bundles of 10 at $89.95 per, and $9 a stick.
"We really wanted to revisit the cigar but make it even better, and the Espinosa team came up with a blend that, in my opinion, could be one of their very best," Eric Guttormson, owner of Cigar Dojo, said in a statement.
Psychedelic Turtle II continues where the original left off, releasing the cigars in multicolored bundles. For this release, the color selections are Sublime, Go-Mango, Panther Pink, Top Banana and Plum Crazy. In the new version, the decor extends to the foot of the cigar, where each bundle contains cigars bound in Sublime, Go-Mango, Turquoise Turtle, Top Banana and Plum Crazy ribbons.
Psychedelic Turtle II will be offered exclusively through partner and online retailer JR Cigar, with 500 bundles scheduled to go live on August 6 at noon ET. Dojoverse.com app members get a 10% off coupon.
As with the original release, Psychedelic Turtle II bundles have randomly been stuffed with the rare "golden ticket" prize of an invite to Espinosa's 2021 La Zona Palooza festival, held at the company's headquarters in Hialeah, Florida. While there were three "golden tickets" in the 2019 release, there will be 10 tickets in circulation for Psychedelic Turtle II. The prize includes the event only.
"What are the ingredients of a great blockbuster sequel?" Guttormson asks in his statement. "More color, more action, more everything – all the while sprinkling in familiar callbacks to the original,"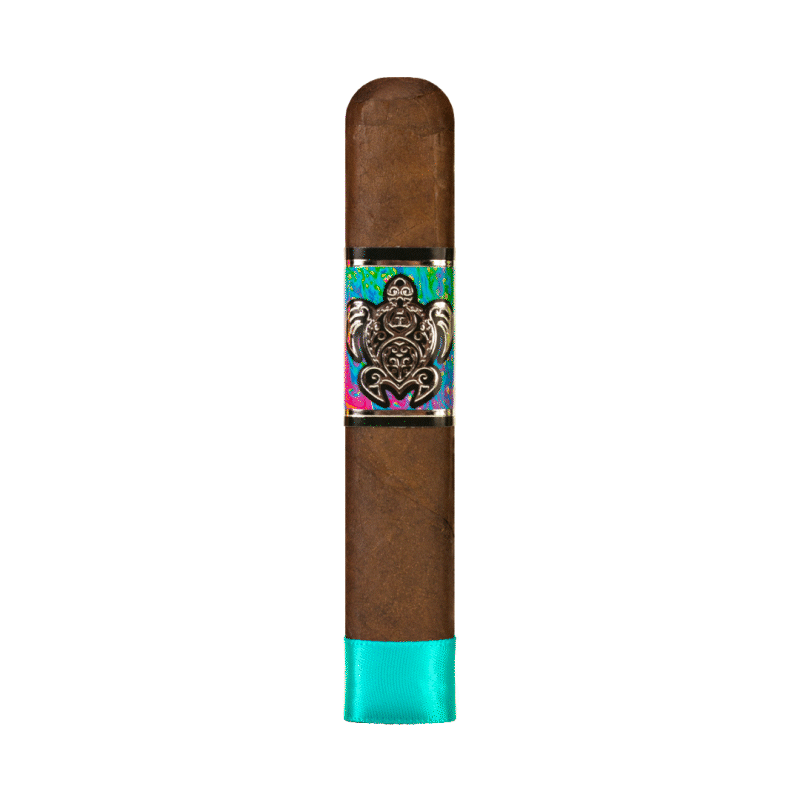 ---
Click HERE for our latest news!