Empire Social Lounge Downtown Dadeland celebrates its first anniversary with "A Night at the Tropicana", a 1950's Havana- themed event on June 25 at 7 p.m.
It's a throwback to the days of the Tropicana Club in Havana, when cabaret shows, music and opulence created an exotic playground for American tourists.
The Empire will feature casino game play, a Cuban orchestra led by four-time Grammy winner Tomasito Cruz, showgirls, and a Hemingway Daiquiri welcome cocktail.
The Empire Social Lounge Downtown Dadeland is located at 8955 Dadeland Blvd. in Miami.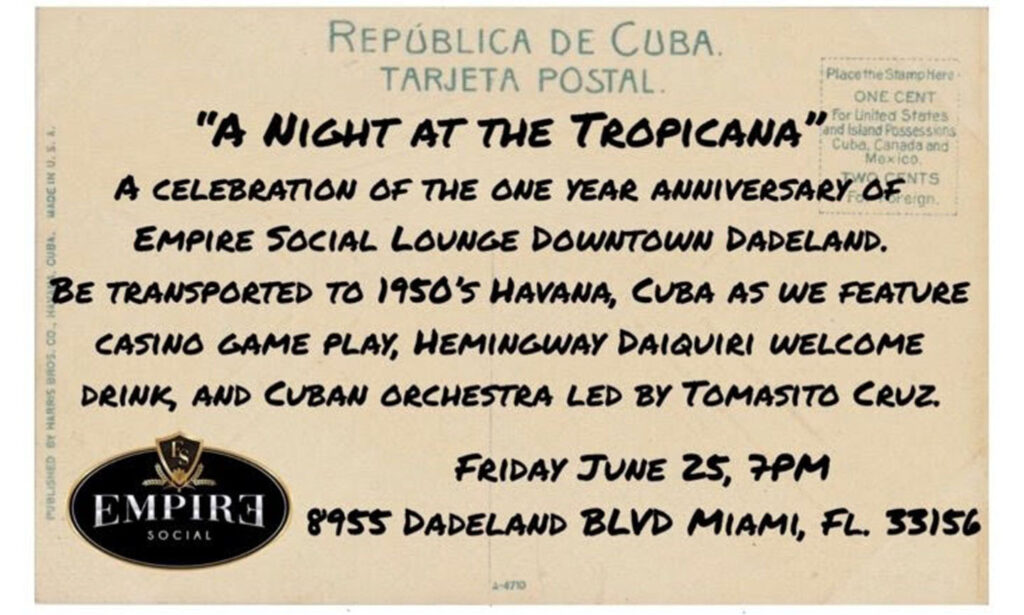 ---
Click HERE for our latest news!