Vintage Fresh Brings Back Authentic 100 Year Old Bands on Fresh Cigar Blends.
Pittsburgh, PA— 4/15/2021 — Today, Sam Leccia founder and owner of Leccia Tobacco and Stogiebird announces the creation his latest project: Vintage Fresh. Vintage Fresh pairs genuine "Vintage" artifact cigar bands on "Fresh" new blends from some of today's favorite factories, including but not limited to: Espinosa, Rocky Patel, Blackbird and Robert Caldwell.
From Sam Leccia: "This project just continues to get more and more exciting. I have been able to procure millions of these amazing bands. Most of them are still factory sealed from 1915 to the early 50's. To be able to pair these nostalgic bands with some of the best names in the industry truly honors their legacy."
The first release is a 5 ½ by 46 corona called "Red Tips" made by Espinosa at the La Zona factory. It has an aged Ecuadorian Habano wrapper with all Nicaraguan binder and filler. The flavor profile has a hint of spice and nut with a nice cocoa finish and medium body. The Red Tips cigar bands were printed in 1923.
Red Tips will be sold in 16 count sealed Boveda humified jars. Each jar will include a genuine Red Tips box label that was also printed in 1923 and will retail for $147. The cigar is available for wholesale and on the Stogiebird website and will also be included in April's Stogiebird monthly subscription. 
For more information, press only:
For more information on Product: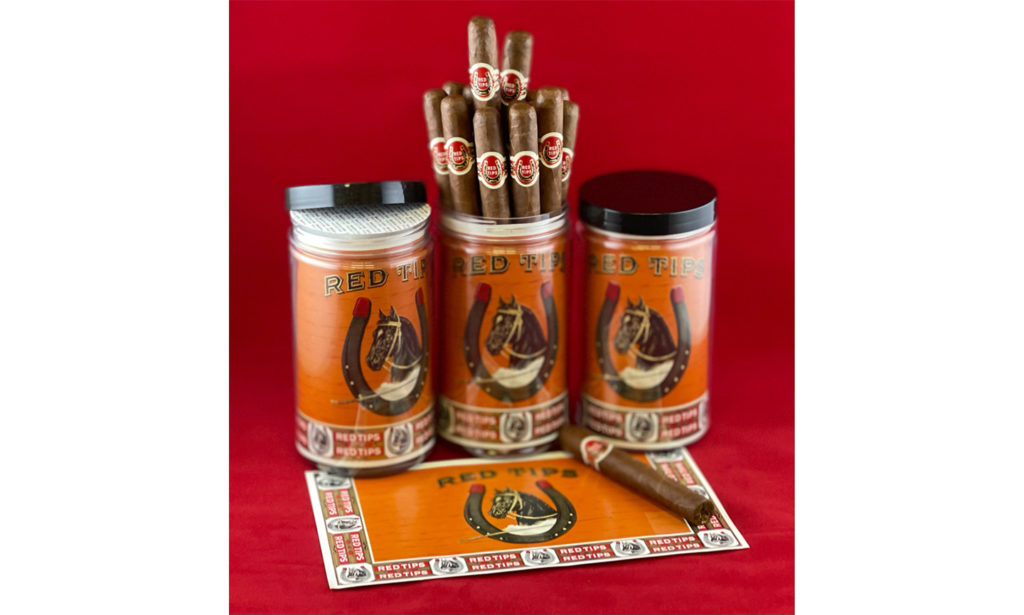 ---
Click HERE for our latest news!