Southern Draw Cigars announces the Firethorn – Augusta, a mixed-blend Belicoso Finos (5.5 x 54), a tribute to veterans and the Georgia town that is home to Ft. Gordon, formerly Camp Gordon, a U.S. Army base since World War II.
The Firethorn is the eighth in the 2020 fall release schedule from the veteran-owned operated Southern Draw, and comes with a single package option of 1,000 10-count box-pressed bundles. The blend is a variation of the original Firethorn, with a Habano Rosado wrapper from Ecuador, San Andres Maduro binder from Mexico and proprietary Nicaraguan filler.
The catchy, tattoo-worthy Firethorn logo on the bundle package was created by JMG Graphic Works, a faithful Southern Draw partner, honoring the base and the military legacy of Southern Draw founder and veteran Robert Holt, who served at Ft. Gordon along with his father, uncle and brother.
In a statement, Jonathan Gollins, founder of JMG Graphic Works said " We looked to tie in elements of the Southern Draw family's military service at Ft. Gordon… home to the U.S. Army Cyber Command and U.S. Army Signal Corps, the inspiration of the Firethorn at the most prestigious tournament in all of golf and the soul and deep musical influences of long-time Augusta resident, James Brown, who began his illustrious music career by entertaining military troops at Camp Gordon including members of Robert Holt's family that were serving in Augusta in those days."
Added Holt, in the same statement, "We shared our combined military service history in Georgia that spanned fifty years (1942 – 1992) and their team intuitively understood just who Southern Draw is and what Augusta, Georgia means to us."
Robert Holt appeared on the Cigar Snob podcast in 2018. Listen to it here.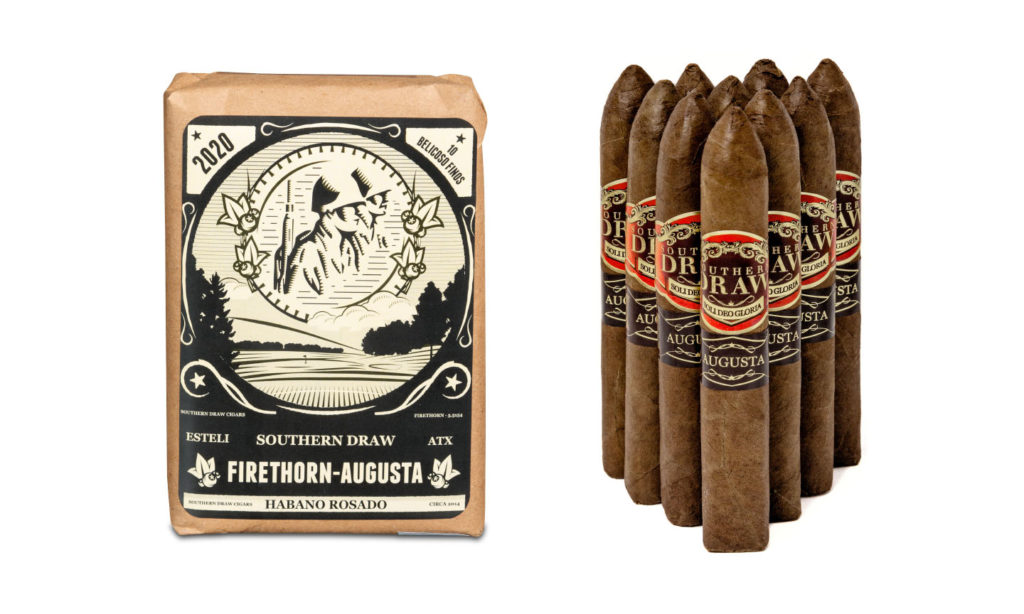 ---
Click HERE for our latest news!