Joya de Nicaragua announces the release of the Número Uno Le Premier. Número Uno has become quite a popular smoke since it's release in the summer of 2019. It also became part of Obras Maestras, Joya de Nicaragua's ultra-premium family of cigars.
Due to the limited production to ensure the highest quality of product, Joya de Nicaragua will produce only one batch of 1,600 boxes of Número Uno coming to the United States: 800 boxes of the original L'Ambassadeur and now in its first national release, 800 boxes of Le Premier. These batches will be available exclusively for brick and mortar retailers participating in the Drew Diplomat Retailer program this July 2020.
"We would love to produce more Numero Unos, but we have a limited output in the factory. Each vitola is crafted just by one couple of rolera and bonchero, the ones that have the skills to deliver such delicately perfection . Then, you have the fact that we are very picky when it comes to selecting the best tobacco leaves that will go in this cigar," mentioned Mario Pérez, head of Fábrica Joya de Nicaragua S.A.
The medium body Número Uno features an Ecuadorian Connecticut wrapper, a Nicaraguan binder, and Nicaraguan fillers. Le Premier, is a 6 ⅞ x 48 Churchill that will come in a 25ct box, at MSRP $414.93/box or $16.60/stick. This vitola completes a small portfolio of just three sizes along with: L'Ambassadeur (6 ⅝ x 44) and L'Attaché (5 ½ x 42), a store exclusive for Updown Cigars in Chicago, IL.
"Número Uno is a very special product for us; we always say it's the dream of any cigar maker, as we responded to the market's desires to have this product. It represents the pride of our country, as this was the blend that we created to honor the most important guests, and now it is sold only in the best brick and mortar stores around the world," said Juan Martínez, Executive President of Joya de Nicaragua.
Joya de Nicaragua plans to showcase the Número Uno Le Premier in virtual meetings with top US retailers, organized by Juan Ignacio Martínez and the Drew Estate team. These virtual meetings were put together to support retailers going through challenges 2020 has brought us so far.
"We decided not to stop any of the new product releases we had in our pipeline for 2020, it was harder to get them here in time for the summer after having the factory closed for some days, but we made it happen because we owed it to our workers, but especially to our customers, our friends around the world that are fighting to keep their businesses afloat. It is a testament to our hope in the future, to our historic resilience of overcoming difficult situations," said Dr. Alejandro Martínez Cuenca, Chairman.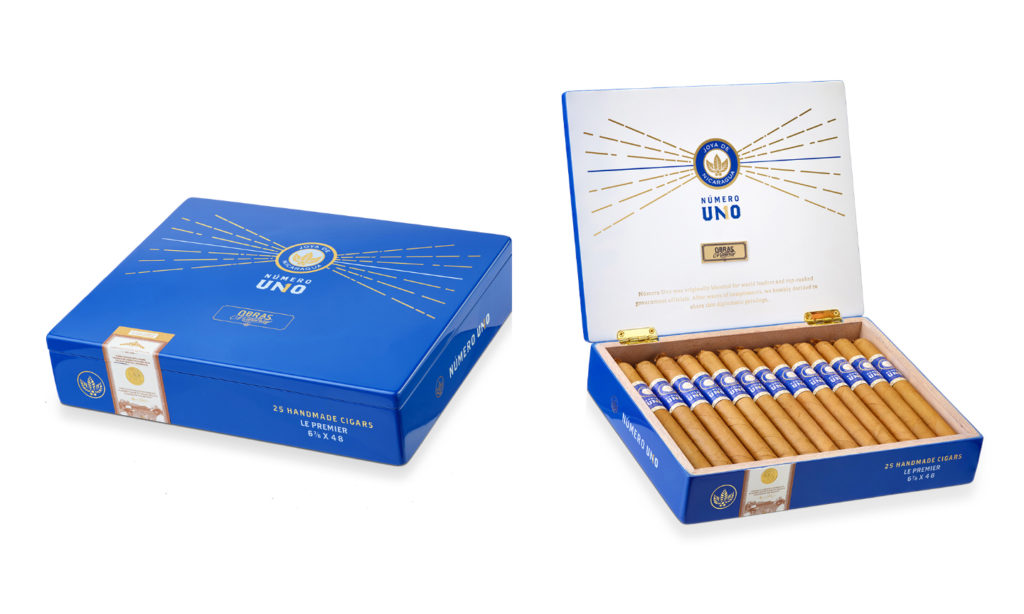 ---
Click HERE for our latest news!