Ace Prime announced the release of a collectors edition limited-release box commemorating the 60th birthday of NBA star Dominique Wilkins. The cigars within the limited-release boxes are from the first batch of M.X.S. Dominique Wilkins cigars, which were released in 2019. Each of these limited-edition boxes is signed by Dominique.
The M.X.S. Dominique Wilkins blend comprises Mexican wrapper, Nicaraguan binder, and fillers from Nicaragua and the Dominican Republic.
"Dominique Wilkins is a great friend, who's career and reputation for Excellence and Success is unparalleled. He is genuinely one of the greatest NBA athletes of all-time, and we have thoroughly enjoyed the partnership in developing his M.X.S. Signature Series cigar," said Ace Prime co-founder Luciano Meirelles.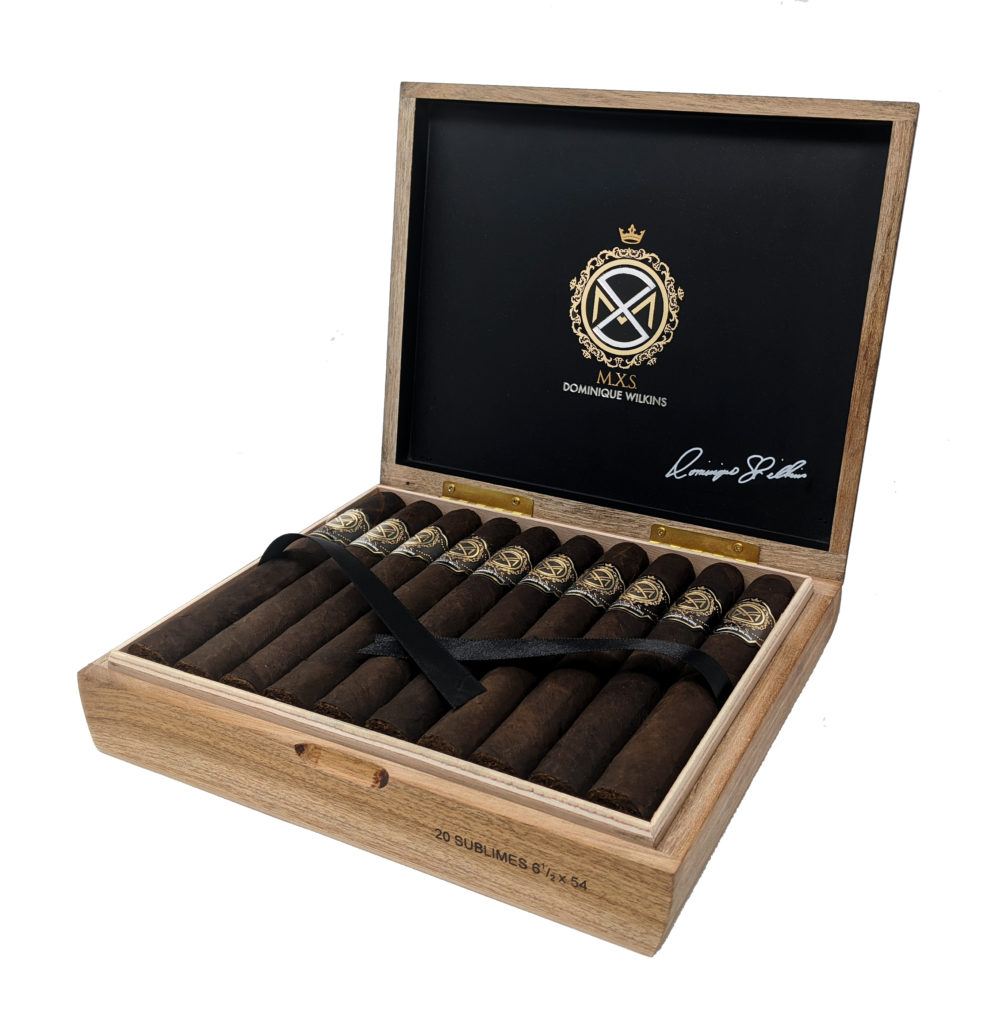 These limited-edition boxes, of which there are only 60, will be available through seven tobacconists:
Davidoff of Geneva Since 1911 – Tampa
The Clayton (Chicago)
Corona Cigars & Diamond Crown Lounge (Orlando)
Corona Cigars & Diamond Crown Lounge (Lake Mary, Fla.)
Charles P. Stanley Cigar Company (St. Louis)
Club Macanudo (New York City)
Soho Cigar Bar (New York City)
---
Click HERE for our latest news!