Quesada Cigars announced a design overhaul for its Fonseca Classic premium line earlier this year; now the company has completed a redesign of the entire Fonseca line.
That line includes five blends: Fonseca Classic, Fonseca Vintage, Fonseca Cubano Exclusivo, Fonseca Cubano Limitado and Fonseca Nicaragua (which Quesada listed in that order in a recent press release, noting that they'd put them in order of increasing "intensity."
"With Fonseca we have managed to offer cigar enthusiasts all types of smokes in one brand. From a medium but flavorful smoke such as the Fonseca Classic to a more intense and full-bodied smoke in the Fonseca Nicaragua. Now was the time to redesign the brand, and we have managed to do so with something that cannot be missed, a solid red lid with the iconic Fonseca Logo on it" Quesada Cigars president Manuel "Manolo" Quesada in a press release.
Updates to the line's packaging design include a return to the original 1974 band for all the blends and a secondary band to identify each blend.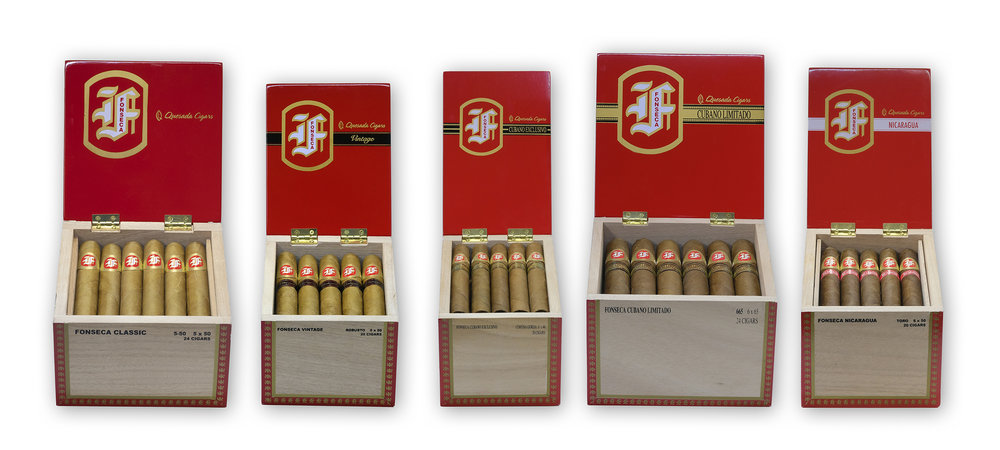 Further, the Fonseca Cubano Exclusivo will no longer be box pressed, although the blend will incorporate all the same tobaccos.
Quesada will be celebrating these changes with a launch event Nov. 28 at the Nat Sherman Townhouse in New York City, after which point the updates packaging and round Cubano Exclusivos will be available throughout the United States.