On May 5, Orlando-based Córdoba & Morales Cigars launched the limited edition Finca Santa Fe cigar, which co-founder Azarias "Z" Mustafa Córdoba describes as "Cubanesque."
It features a Criollo '98 wrapper from Nicaragua, with the rest of the blend comprising tobaccos from Nicarague, the Dominican Republic and Peru. The tobaccos were aged in rum barrels for a year, according to a press release.
"Finca Santa Fe bears the name of the San Luis farm, nestled in Cuba's famed Pinar del Río Province, where my grandmother Celestina Córdoba Morales was born," said Azarias in that press release. HIs grandmother would have celebrated her 110th birthday this year. "Much like the distinct strength, flavor and aroma of the tobaccos from this famed Cuban region, the Finca Santa Fe will deliver an unforgettable cigar experience reminiscent of the golden age of Cuban cigars. We thought this was a fitting way to celebrate not only my abuela's birthday, but our company's five-year anniversary."
The cigar is 6 x 52 and production is limited to 200 five-count boxes and 800 10-count boxes. MSRP is set at $20.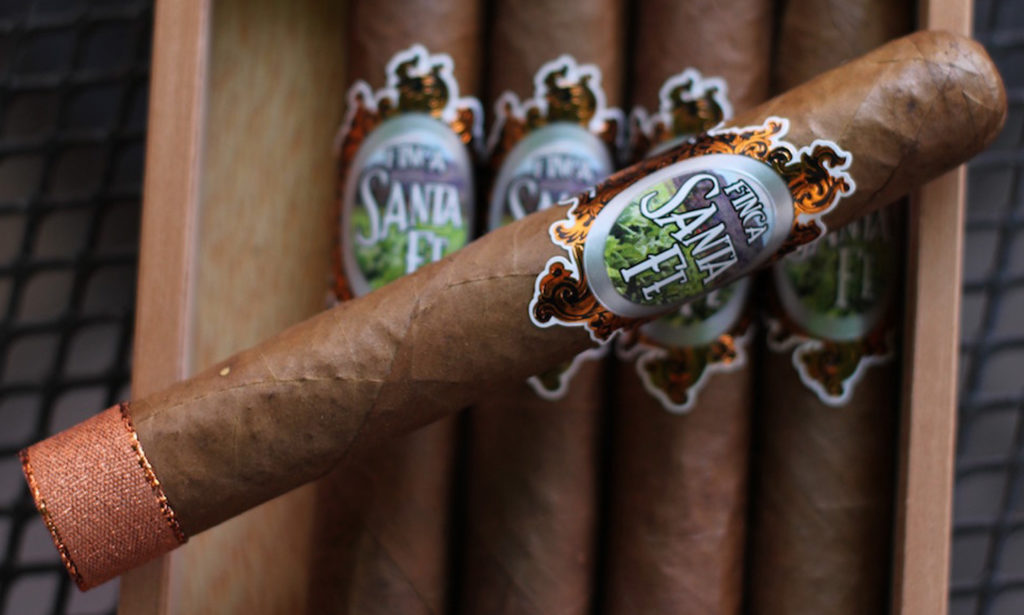 ---
Click HERE for our latest news!